TEST DRIVE THE AFLUENCER APP FOR FREE!!
Create a custom profile for your brand, set up collabs, and connect with authentic influencers.
* Scroll down and follow the quick steps to activate your free trial.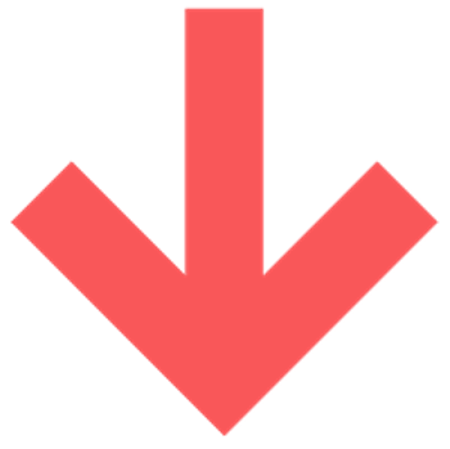 Follow these steps to activate:

First, you'll need to visit our registration page. You will be asked to choose an account type. This is where you tell us whether you are an influencer or a brand. So in your case, you'll want to select "I'm a Brand". Once you have made your selection, don't forget to press on the "NEXT" button.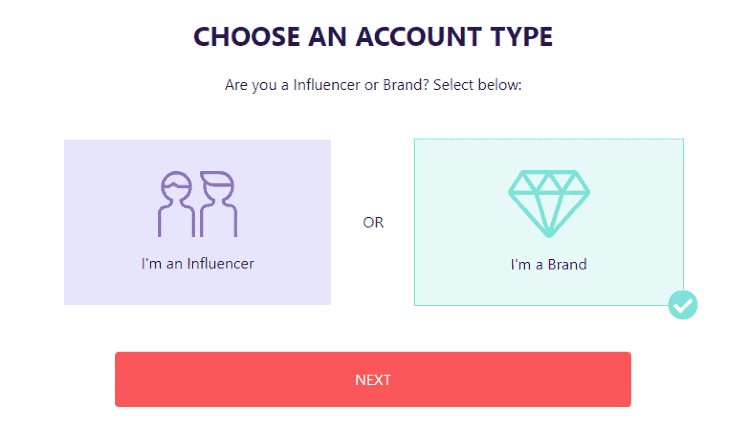 SKIP THE PRIORITY COVERAGE
Get the most out of your Afluencer membership when you choose one of our priority coverage monthly plans. Choose between VIP, Concierge, and Boss. You can cancel your plan at any time.
However, for your FREE TRIAL, you won't be choosing any of these coverages. Instead, we want you to scroll to the bottom of coverage tables. To the right of the "PROCEED" button, you'll see "SKIP CHOOSING PLAN". Click on this to move to the next step without choosing a priority coverage plan.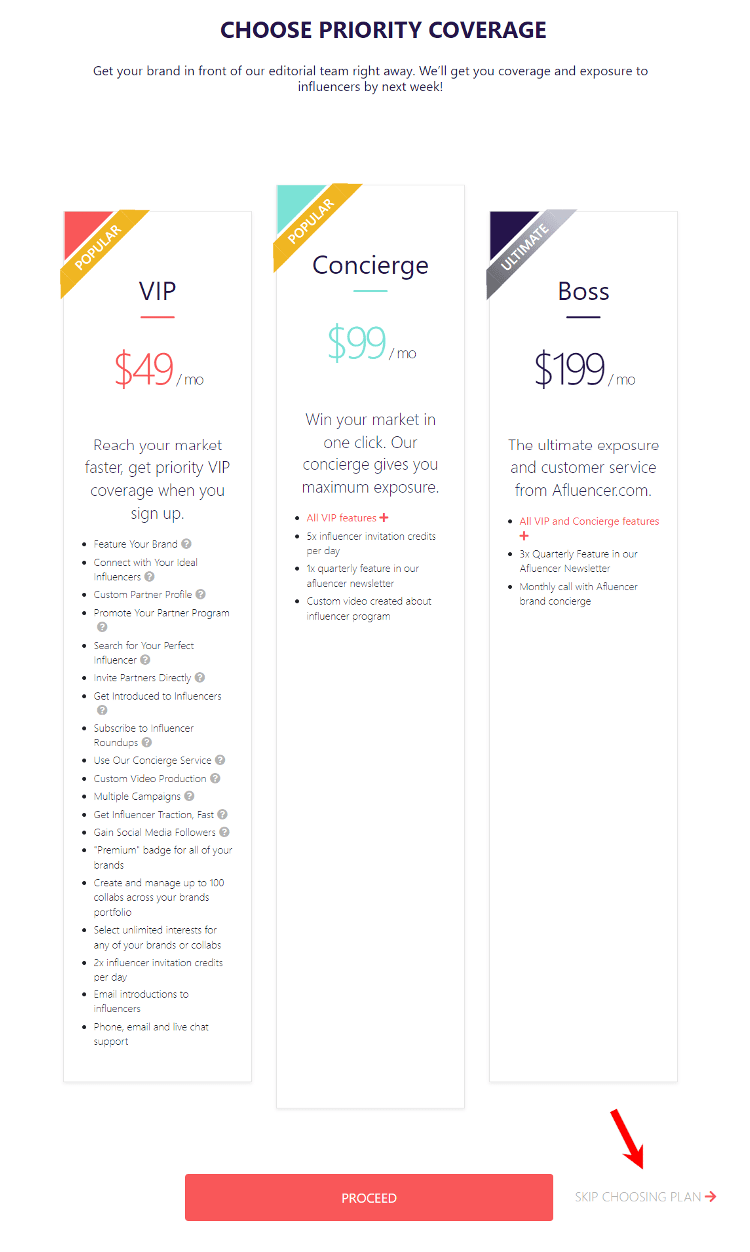 That's it! You now have a brand membership with Afluencer. We now need you to verify your email address. So check your inbox for a welcome message from our friendly concierge team.
Upgrade your membership at any time from your personal dashboard. If you ever need assistance with anything, you are very welcome to get in touch with us.