The #catsofinstagram hashtag is amongst the most popular and commonly used hashtags on Instagram with over 177 million posts. People love to browse through videos and posts of cuddly cats, hence it doesn't come as a surprise that cat brands look for influencers to join hands with.
There are plenty of cat brands looking for cat influencers to collaborate with. Whether your cat loves to eat tasty treats, dress up, wear fancy collars or test the softness of a bed, there's a brand for everything.
So, to help you and your furry friend find the right brand to collab with, here are our favorite cat brands that you can find on Afluencer and in the wild:
Now let's learn more about these brands…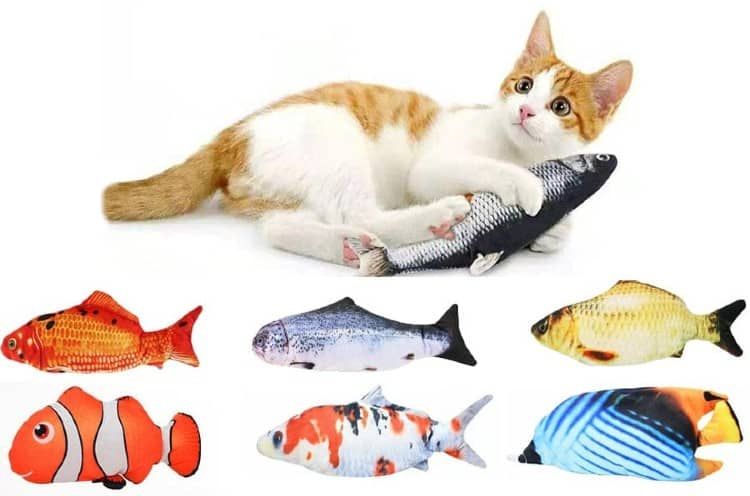 Does your cat love playing with toys, testing new products, posing next to unique accessories, and wearing fancy collars? Worry not, we have found the most suitable cat brand looking for influencers.
Pet Fancies is a US-based brand working to help promote its wide range of products through catfluencers. The brand is currently promoting its summer promo sale and is looking for US-based cat influencers.
You must have a minimum of 5,000 followers to qualify for the program. This is great because the low requirement makes this cat brand suitable for both new and experienced influencers. However, you can expect them to pay attention to the engagement rate. The company doesn't have a minimum engagement rate requirement but you need to have a decent score to get approved.
Pet Fancies pays $10 to $30 per post based on the number of followers one has. In addition, you may even get your hands on free goods.
---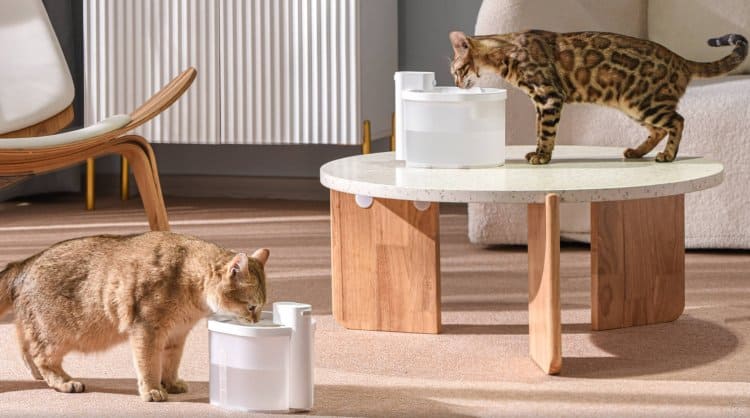 UAHPet is a USA-based brand dedicated to bringing the most innovative and eco-friendly products to cats and dogs. Some of their popular products include the automatic cat feeder and hand-held fluff dryer. They have 16k followers on Instagram and a growing list of loyal customers.
If you use Instagram and YouTube as your main platforms, then UAHPet has a program that might be of interest to you.
The company doesn't have a high follower requirement, but they do prefer cat influencers with a good reach. Moreover, it also pays attention to content quality and is more likely to choose a cat influencer that focuses on engaging and creative content.
Benefits
UAHPet offers influencers who are a part of their influencer program a 10% commission from the total sales made when people make purchases through their link. In addition, you may get your hands on free goodies. It doesn't, however, pay a fixed per-post rate.
---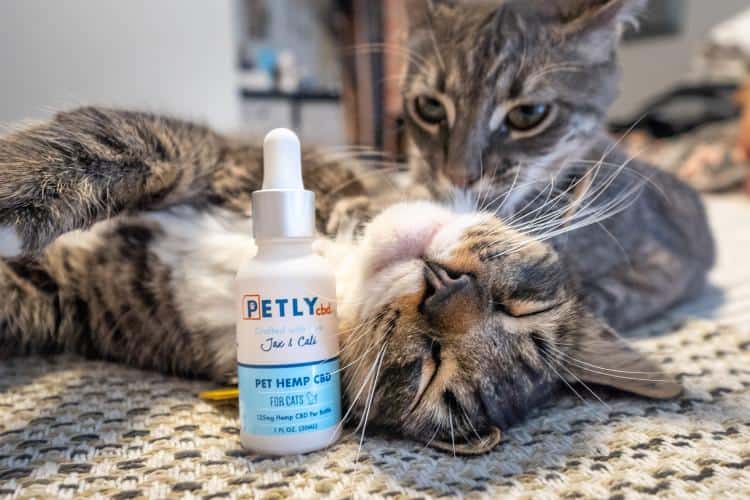 Petly CBD was initiated by two pet-loving brothers with a mission: to provide all pets with healthy CBD supplements that contribute to their overall well-being and health.
CBD is a controversial topic and the brand is looking for cat product ambassadors who understand the importance of CBD oil and can help educate people.
There is no set requirement for the number of followers as the company has an affiliate program and not an influencer program. This means you will earn a commission working with this top pet influencer program.
Benefits
There are plenty of perks that come with becoming a part of the Petly CBD partnership program, including:
20% commission on every sale that is made through the influencer's personal Petly CBD code or link.
A 30-day cookie window to make as many sales as possible to earn a commission.
Free products by Petly CBD for your pet to enjoy.
---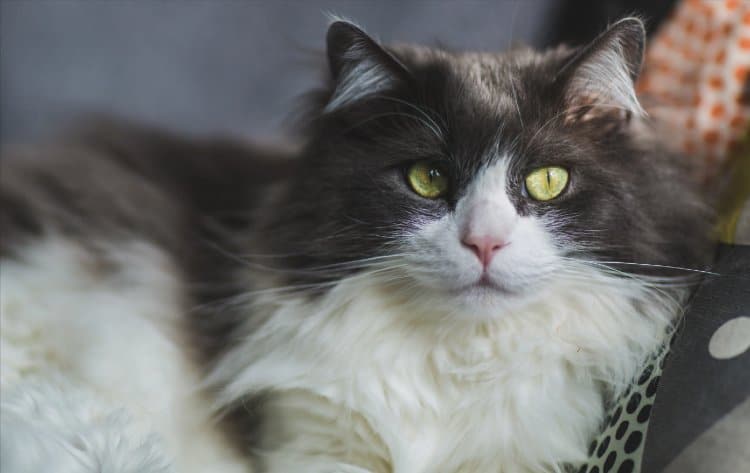 If you are a cat influencer looking for cat brands to collaborate with then consider Everence, a brand that helps cat owners feel closer to their furry friends.
Everence offers cat parents the chance to have their pet's DNA enclosed in a bracelet bead, and also provides tattoo stencils in case you want to get a tattoo of your pet.
It is one of the few cat brands looking for influencers on Instagram and Facebook. This is important since most cat brands do not cater to Facebook these days.
It has no stringent requirements but you must be active on the platform and willing to promote its products through pictures or videos. This is a unique cat brand looking for influencers as it has both an influencer program and an affiliate program, which means several ways to make money as a cat influencer.
Benefits
The perks of being a collaborator at Everence are:
$45 or higher commission on every successful purchase.
Pay-per-post is dependent on the number of followers and level of engagement.
---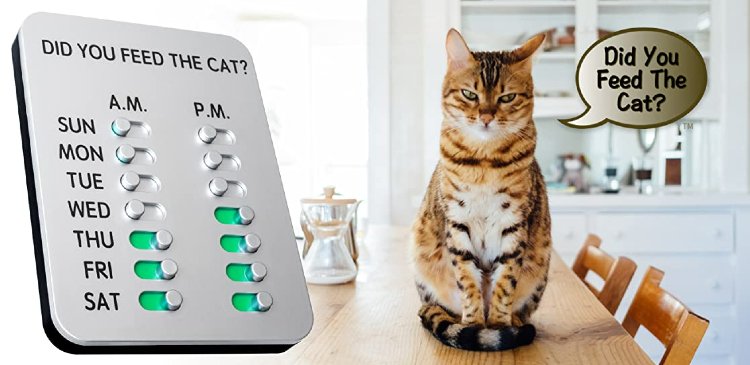 They say that mother is the necessity of invention, and that is exactly what pushed the creators at Did You Feed the Dog? to create a simple invention: a device that tells you whether or not you have fed your pet. Don't let the name fool you, the brand caters to both dog and cat owners.
The invention has gained popularity on Amazon, where it has 14,000+ reviews all talking about how helpful the product is. And now, like most other cat brands looking for influencers, they need cat influencers who can help them reach a wider audience.
The brand is open to working with global influencers but you must have a good following in the US to qualify as they currently only sell in the US.
Benefits
The company offers exciting perks including a chance to get featured on their page and get paid per post.
---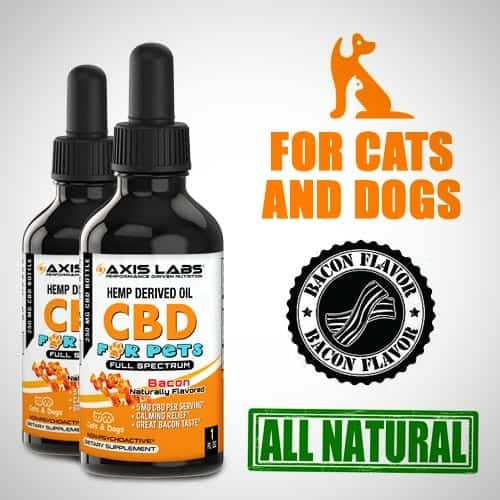 Axis Labs manufactures all kinds of CBD oil-based products including supplements for pets, as well as cat treats. They believe that CBD products are not only beneficial for humans but also for cats and other pets. They're encouraging cat influencers to promote their products as (according to the company) they help reduce anxiety in cats.
They have more than 5,000 followers on Instagram and an online store. The company has an affiliate program for influencers looking for cat brands. You will need to talk about the CBD oil supplements provided by the brand and also have a decent following. Since it's a US-based brand, it's more interested in influencers with a good reach in the country.
Benefits
The company offers a very high commission – 25% – and some other perks including a chance to get featured on their website or social media page.
---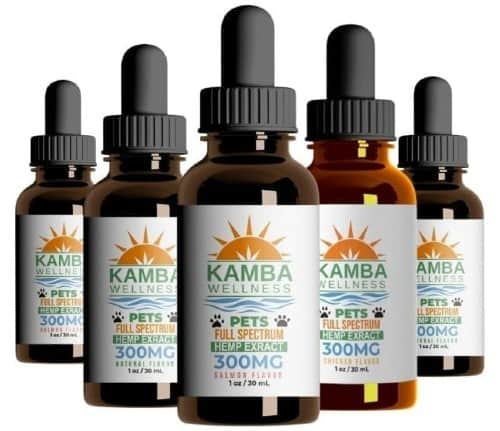 Kamba is a unique brand as it works with all kinds of influencers and is looking for cat influencers interested in affiliate marketing. The company believes in natural treatment and offers CBD-based products for pets.
Based in the USA, Kamba wellness recently introduced its affiliate program, which allows cat influencers from the US to apply and become official Kamba ambassadors.
Anyone can join the program as there are no strict requirements. You'll be expected to post about the company and encourage followers to purchase via your affiliate link.
Benefits
The perks of being a part of Kamba's affiliate program are:
25% revenue earned from all retail sales made via a personal purchase link provided to the influencer.
15% revenue on all wholesale orders.
In addition to this, the company offers free products to influencers with a good following.
---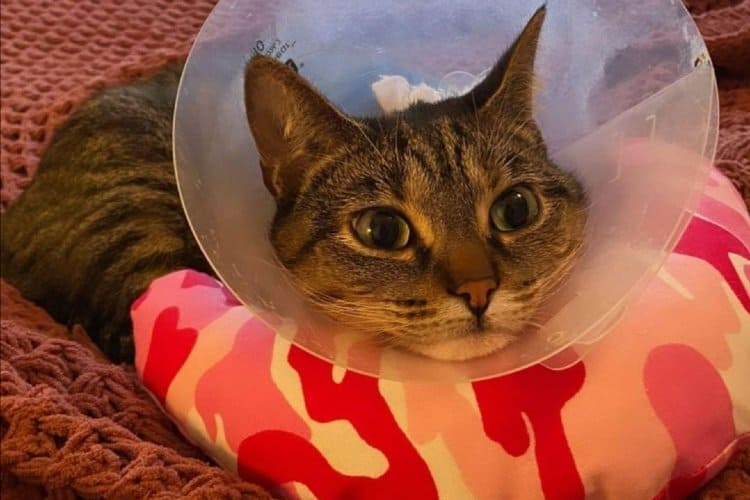 Next on the list of cat brands looking for influencers we have Chinpilla, a brand dedicated to giving dogs the comfort they deserve. But wait! The company produces plush pillows available in a wide variety of sizes, so you can also find one that fits your cat the best.
Chinpilla is a new startup, operating mostly through Instagram, and while their pillows have gained popularity, they need cat influencers to help them reach new customers.
It doesn't have stringent requirements and accepts both micro and macro influencers.
Benefits
The perks of collaborating with Chinpilla include commissions, as well as a special shoutout on their Instagram page.
---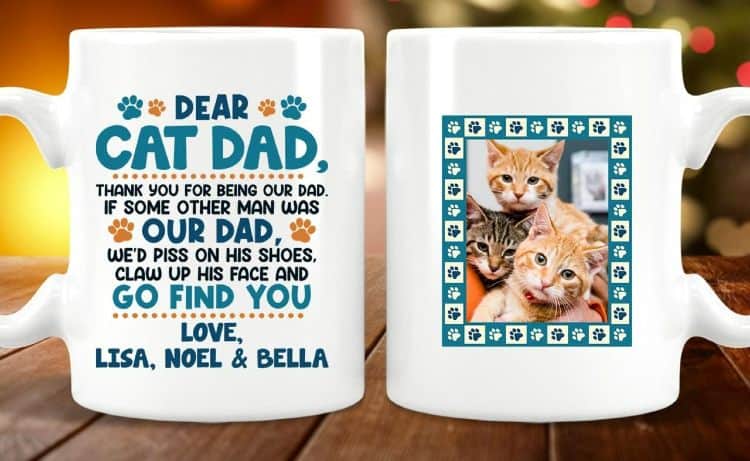 Cubebik can be a great brand if you are a cat influencer as it offers affordable and customizable presents for pet parents. You will find picture frames, night lamps, and mugs that you can customize to your liking.
The brand is yet to go big but they have what it takes to build a following. They want to gain more followers and are looking for reliable influencers.
Since it is a new brand, it's open to working with new influencers. However, it appears to be more focused on Instagram right now.
Benefits
The company is yet to reveal benefits but you can expect freebies and some publicity.
---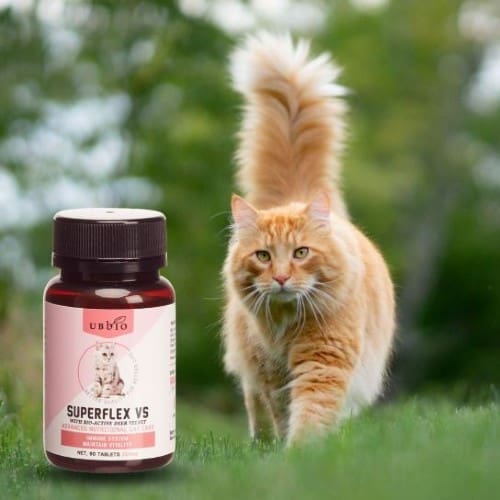 Manuka Natural is a name that needs no introduction. Based in New Zealand, it is dedicated to treating common health problems such as arthritis and joint stiffness. The company is known for producing safe products that are specifically designed for pets.
In addition, they also produce natural shampoo for cats. We're focusing on the products it makes as Manuka Natural has an affiliate program, which can help cat influencers make money online. However, they also have an influencer program.
Benefits
They often work with influencers with skills and experience creating pet content. However, the company hasn't provided payment details. As for affiliate marketing, you will earn a commission from every sale made through your link. It has a cookie window of 30 days like most companies out there.
---
Pet Canva – Products with Customized Cat Designs
With over 140k followers on Instagram, Pet Canva is a major cat brand looking for influencers. It creates customized blankets, pillow covers, and phone cases.
You can get your pet's photo printed on your desired item. These items can even be gifted. The artwork is detailed and very carefully illustrated by the incredibly talented artists at Pet Canva.
The company works with global influencers and you only need at least 1,o00 followers to qualify. They're active on all major social media platforms and offer some great perks.
Benefits
You can work as an affiliate and earn a 15% commission on all sales. In addition, you will get a personalized discount code that you can advertise on your page. Your followers will be able to get products at a discounted rate and you will continue to earn a commission.
In addition, the company offers discounted products to influencers. If you're lucky, you could even get some for free with a chance to be featured on the official Pet Canva Instagram page. This can be a great opportunity as the page has a reach of over a million.
---
Paw-Berries Bandanas – Fun Bandanas for Cats & Dogs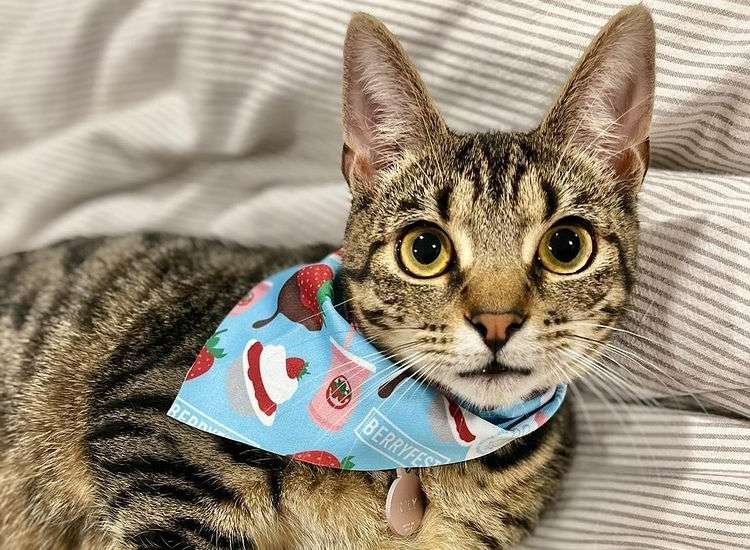 Paw-Berries offers stretchy, lightweight, and reversible bandanas mainly for dogs. But they do also make kitty-sized bandanas for your pet cats. The brand has over 3,000 followers on Instagram and it is working to build a stronger following.
Its bandanas are known for being comfortable and easy to wear. If you're a cat influencer, who has already purchased a bandana from the brand then Paw-Berries wants you to be a part of its furry family.
Benefits
Like most other cat brands looking for influencers, Paw-Berries offers some exciting benefits including:
A unique discount code to share amongst friends and followers.
10% commission on all sales made via the unique discount code.
10% personal discount on all bandanas.
An opportunity to gain followers by getting reposted on the brand's official Instagram page.
---
Pets Purest – Natural Treats & Wellness Products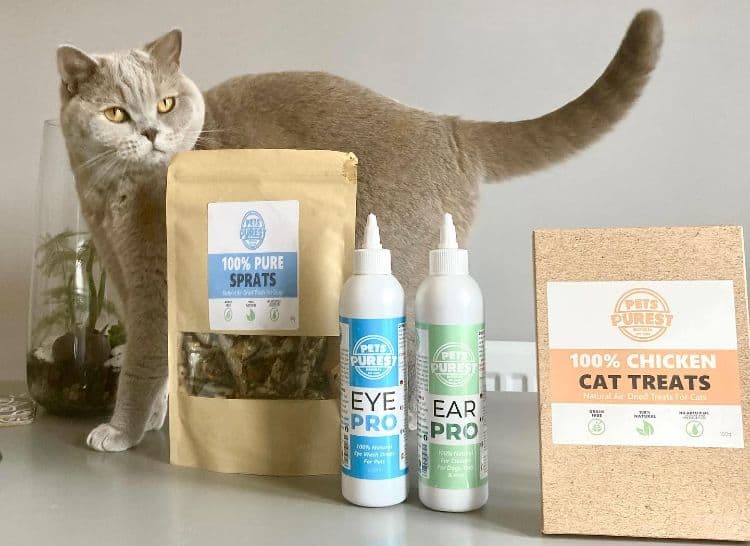 Pets Purest believes in providing our fluffy friends with the best treats. It produces chemical-free products and promises to deliver pure and filler-free nutrition.
The company makes products for the physical as well as neurological well-being of pets and has over 6,000 Instagram followers.
Pets Purest currently has an ambassador program that cat influencers can apply to. There is no minimum follower requirement but you need to be active with a decent engagement rate to qualify. The company is known to pay attention to the number of likes and comments an influencer has.
Benefits
Unlike some other cat brands looking for influencers, PetsPurest offers free products to ambassadors for reviewing and posting on their social media. You will get to keep the product. In addition, influencers get unique discount codes to share with followers and a chance to get a special feature on the brand's official Instagram page.
---
Primal – Nutritional Cat Food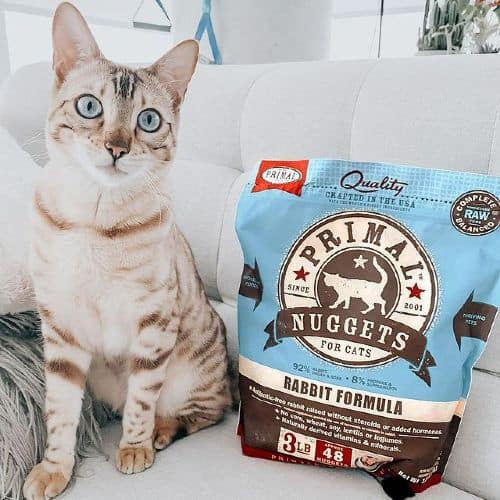 Last on the list is Primal Pet Foods, a pet food brand that started in 2001 and is already a well-known name. It is looking for cat influencers to help it find more buyers and spread the word.
Micro-influencers can apply but you must be a US or Canadian resident to qualify. Its influencer program is impressive and while it isn't known for paying for sponsored posts, it offers free products in exchange for reviews.
Benefits
There are plenty of perks that come with becoming a brand ambassador for Primal Pet Foods including:
Up to 10 free products from Primal Pet Food.
A chance to be featured on the brand's Instagram page as well as the official website.
---
What Cat Brands Look For When Selecting an Influencer
Here are a few things cat brands consider when comparing influencers:
Existing Consumer
Most brands prefer influencers who already are loyal consumers. It makes the relationship more legit. Plus, real consumers are genuinely aware of how good or bad a product is and can post consumer-friendly reviews.
Engagement Rate
The number of followers that a cat influencer has is usually a tell-tale sign of how popular they are, however, brands today pay more attention to engagement. This refers to the number of comments and likes an influencer has. This is of huge value since many influencers have fake followers and brands do not like to work with ambassadors that do not offer a good reach.
Your engagement rate should be higher than 2% for it to be considered 'okay'. Anything between 4% and 5% is considered good. Make sure to highlight this factor when approaching brands. You can also start by creating an Afluencer profile. We'll display valuable stats including your reach, engagement rate, and popular countries.
Location
Brands pay attention to the location. Since most cat brands have a limited reach, they usually only work with influencers in a specific country or state.
There are two factors to consider:
Your country of residence.
The location of the majority of your followers.
A brand that sells in the US will not work with an influencer in Japan until the influencer has a huge US-based audience. Again, highlight this factor when approaching cat brands looking for ambassadors.
Content Quality
Most cat brands give influencers the freedom to be creative, but they will typically work with ambassadors who have proven to create compelling content.
Brands look at the quality of photos, captions, and the use of filters when judging profiles. In addition, they also see the nature of the content.
For example, some cat brands post reviews because they want people to talk about their products and inform viewers about what they have to offer.
Conclusion
Influencer programs are a great way to gain followers, make money, and get your hands on free goods. There are two types of programs, some pay per sponsored post, and some pay commissions on sales. Both options can be beneficial.
Join Afluencer to connect with even more brands that are waiting to collab with an influencer like you!