With more than 65% of all cat owners sharing the content of their fluffy friends at least twice a week, posts of adorable cats have taken the internet by storm.
There are many reasons to follow cat influencers. They post interesting content, can help you win goodies, and bring the motivation needed to be a pet influencer.
In this list, we have covered some of the best cat influencers on social media. Check our picks below:
(And if you're ready to start reaching out to cat influencers, follow these steps to get your influencer Collab posted in our app!)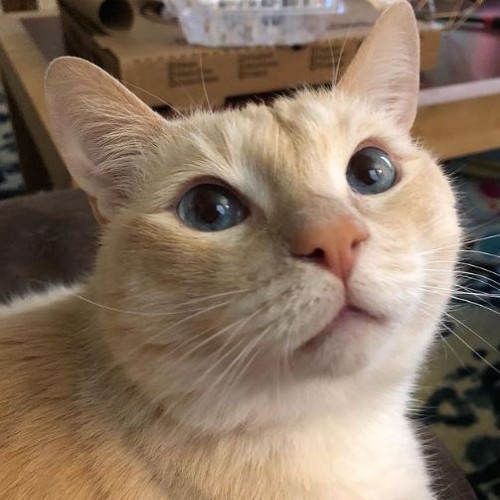 Jack Jack is a 4-year-old Flame Point Siamese cat with over 5k Instagram. Followers. This 'rescue cat' beauty manages to get 100+ likes per post. In addition to Instagram, the star is big on TikTok with more than 22.3m likes and 49.7k followers.
The cat is seeking fame and has dozens of posts dedicated to the importance of rescuing animals. Jack Jack even has a merchandise section where you can show your support for this cute cat.
You will see this adorable cat do a lot of things including enjoying delicious meals and having some fun. In addition, Jack Jack posts honest reviews and has been sponsored by brands like Base Paws, Pet Winery, and even DivvyUp Socks. We found the content on the page very interesting, it's a mix of cute photos, memes, and informative posts.
---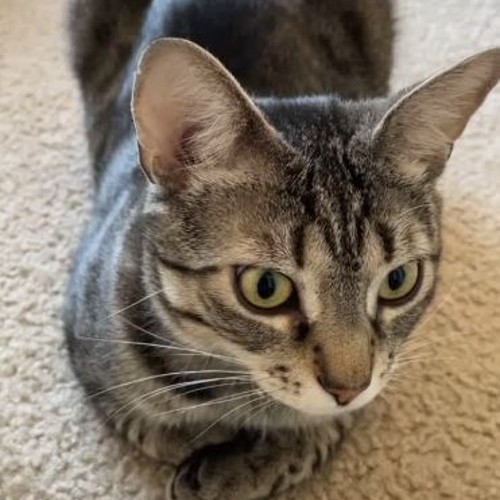 Jasmin Ban is the human caretaker of Lilly, a 5-year-old European shorthair. Search for the hashtag '#CatsofTiktok' and you will see this beauty pop up. If you're an active TikTok user, you might have already seen a couple of Lilly's silly and funny videos.
She is loved by 5.9k followers on TikTok and has earned a total of 77.2k likes on the platform. This might not be a big number but we feel that this gorgeous cat is destined for big things.
She's now making her presence felt on Instagram and has already garnered 200+ followers.
The best thing about this account is that it offers a mix of cat and human content. You will find some very interesting posts on the page including reviews. The star has been sponsored by Litter-Robot and is open to more collaborations.
---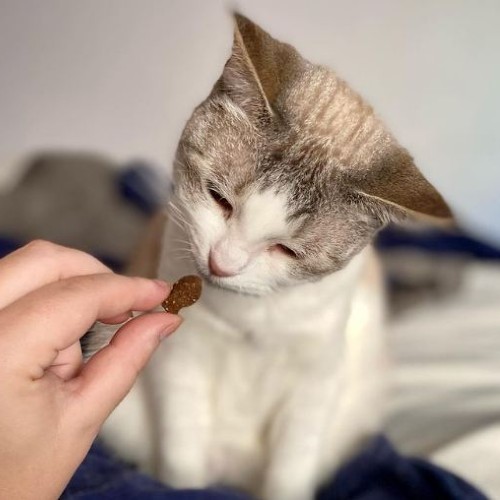 What's better than one adorable cat? A foster care dedicated to providing loving homes to rescue cats.
If you're into seeing baby kittens all over your Instagram feed then you're in luck! That's exactly the kind of content that Sarah Bond and her resident cat, Snowball, provide.
While Snowball is the main cat in the house, you'll see plenty of other cats as well. Pay special attention to kittens in their day-to-day routine. The images are artistic and will make you go awwww.
Thanks to Sarah's eye for capturing adorable moments, Snowball and her pals have over 6.1k followers on Instagram. Plus, they manage around 150 likes per post.
Snowball and the foster kittens are into everything that your average cat might be into: dozing off, eating delicious treats and of course, wearing cute bandanas.
Because of Snowball's irresistible cuteness, she has been sponsored by brands like Wiggle Butt Bandanas, Southern Doodle Dandy, and Farm to Pet to name a few. Get in touch with Snowball if you are looking for a cat influencer.
---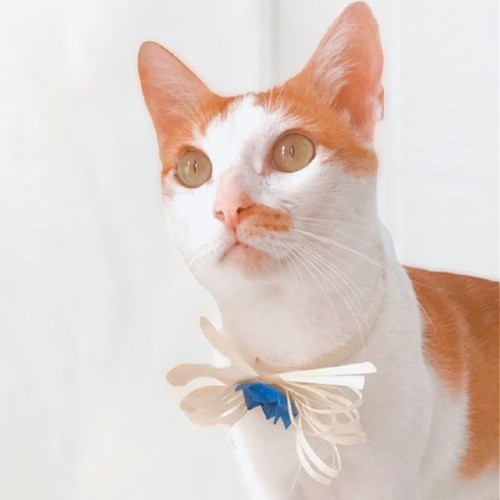 Shawy is what you would call a 'micro catfluencer', and he is just as cool as his name sounds.
With almost 8.2k followers on Instagram, Shawy is one of the fastest-growing cat influencers on Instagram. The star has captured the hearts of cat lovers with his bright orange coat, photographed beautifully by his human.
His posts are popular and get 100-150 likes on average. The engagement rate is pretty high and the account is very active. You will find new posts every day.
While Shawy and his chill nature take the spotlight on Instagram, you will also notice a few animated hand-drawn images of Shawy on the page. They seem to have received some acclaim and fans enjoy commenting on these posts.
Shawy's popularity has attracted several brands. He has partnered with the likes of The Litter-Robot, Patbaw and Co, Pets Witty, and Chipaw Couture.
---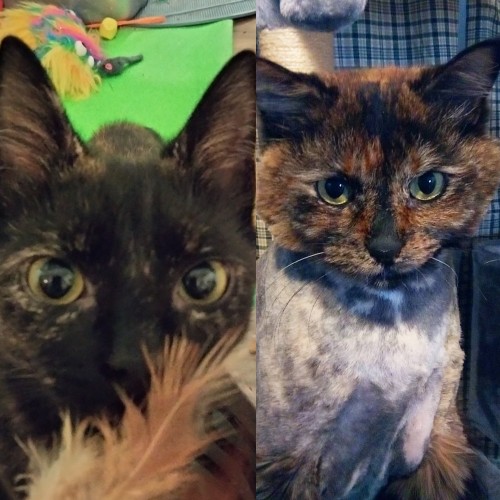 Charlemagne is the proud owner and manager behind the Instagram accounts for their cats Maji and Xiaomao.
While the two cats are new to the world of Instagram, with only 200+ followers combined, they are quickly winning the hearts of cat lovers with their charm and pictures of them cuddling up in bed.
We think that Charlemagne can be a great option for brands looking for a cat influencer that features two cats. A pair can allow brands to be more creative and try new ideas. However, we must mention that both cats have individual accounts.
---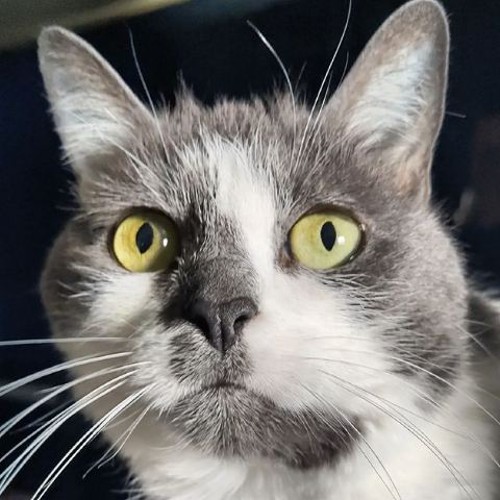 Being a blogger herself, Dianna knows exactly how to capture the everyday adventures of her two cats, Cheeto and Mia Meow. Dianna has managed to gain 10.9k followers on Instagram and is a rage on Twitter with nearly 50k fans.
Unlike some other cat influencers, Dianna talks about everything from lifestyle to food to fashion. However, her cats still take the center stage, gathering 100+ likes per post on Instagram. She doesn't talk much about her cats on other platforms though.
We think Dianna can be a great option for brands interested in working with a pet influencer with a good reach. Dianna has collaborated with a number of popular pet brands like Purini Playmate and your brand could be next.
---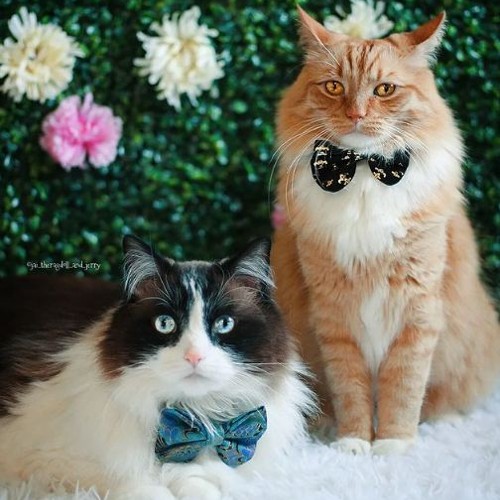 Nadia Tatach is a mom to Jai Ragdoll and Jerry Ginger, two of the most popular cats on Instagram. They have won over 14.6k followers on Instagram and have a high engagement rate.
Thanks to their mom's eye for documenting important moments in the cats' lives, you'll see plenty of fun and mischievous videos and pictures on the profile. They manage up to 200 likes each.
The two cats have been sponsored by Stella and Chewys, Farm to Pet, and Pet Party Co. to name a few. The account is dedicated to the two cats and you will not find anything else on the page. Those who want to watch more can follow the two cats on TikTok where they post exclusive content.
---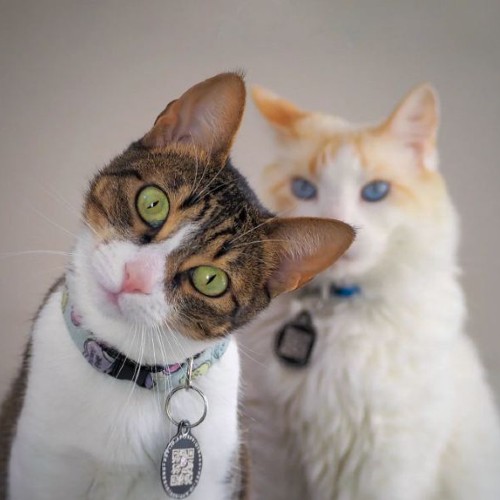 Elena is the person behind the Instagram account dedicated to her two fluffy companions, Albus and Dory. She started the account as a way of documenting the daily activities of her cats. These pictures went viral and the two cats now have over 12k followers.
The content is interesting and funny. You will find exciting and high-quality photos of the cats on the page. There are dozens of videos dedicated to their antics and bonding. Special mention should go to photos and videos showing off their bows that have earned them the title of the most stylish cats on Instagram.
They manage to get about 400 likes per post and have partnered with brands like PETID App, Gnoce Official, Catlets, and White Paw Shop.
---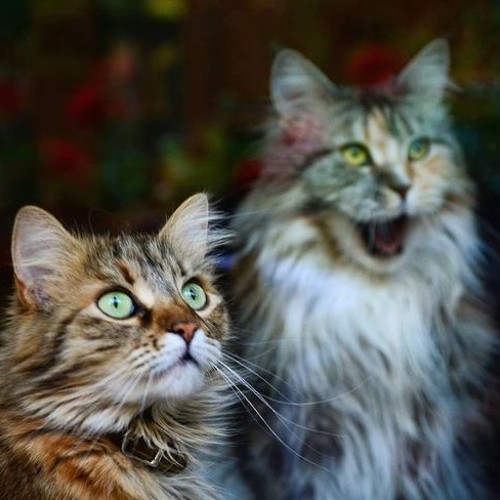 Royal Coons Eisha is the Instagram account dedicated to two of the most majestic-looking cats on Instagram – Eisha and Sheila.
While the two cats may look different, they are known for having the same personality. They're both warm, loving, and friendly and have attracted over 10k Instagram followers. Their Instagram posts are filled with high-quality pictures of both cats.
If you view the account, you will see that more posts are about Eisha since her sister, Sheila, is a little camera-shy. And, this shyness is what makes her photos unique.
Sheila and Eisha have worked with Improtiv Pet Shop, Crown and Paw, Peturdays, and many more, and can be a great pick for brands looking to work with cat influencers.
---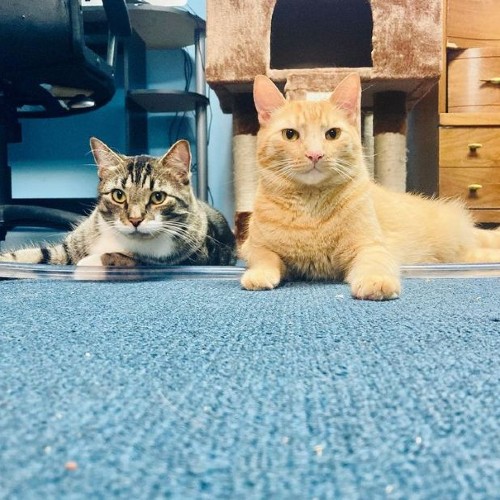 Hanson, Yoshi, and Scruffy are just as adorable looking as their names. Their proud human had created an Instagram account to share their antics with the world and about 5.1k people appear to be their fans. Their posts generate around 100 likes each. They're popular all around the world and are open to working with international brands looking for top cat influencers.
The best thing about the three is how different they are. Each cat brings something unique to the table. Those who want to see more can follow them on TikTok where they have accumulated more than 16.7k followers and a total of 179k likes.
They have worked with well-known pet brands including Basepaws, Uproot Clean, Pet Winery, and SMALLS. In addition, they are the brand ambassadors for Pawjourr.
---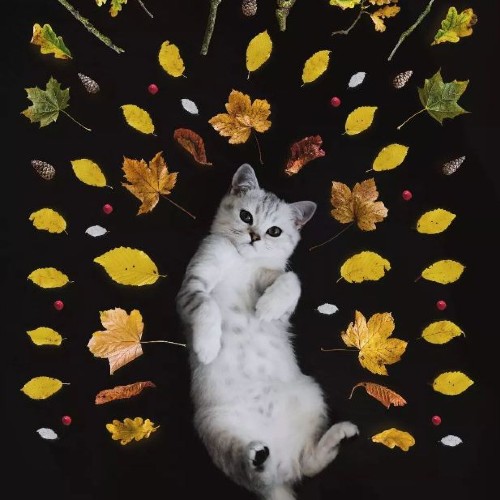 If you're looking for high-quality images of adorable cats or even funny videos of cats being goofy, then you might want to follow Sarah's Instagram with almost 6k followers.
While she doesn't have any cats of her own, Sarah reposts some of the most adorable cats on Instagram to her own profile. All the posts are heart-melting and get over 100 likes. On this profile, you will find some of the best cat content.
Sarah seems to be in love with cats and even has a YouTube channel dedicated to cat videos. Her pages are only for 'cat lovers' and she has worked with a number of brands including Shareasale. Since she's followed by people who love cats, she can be a great pick for brands looking for cat influencers, however, since she doesn't have her own cat family, her approach may be limited.
---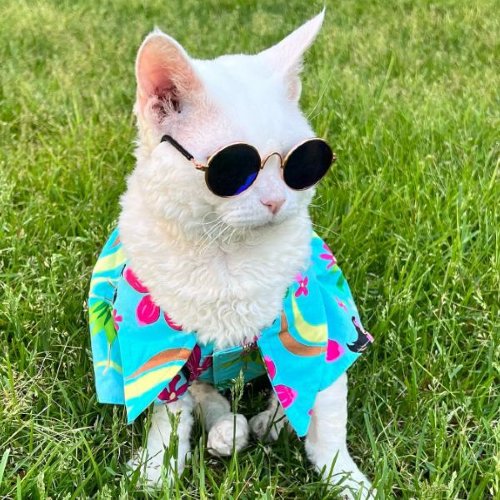 Stephanie is pawrent to 7 disabled cats and she's out on a mission – to prove that all cats deserve love. More than 4k people on Instagram seem to be supporting her agenda. They actively engage with her posts and have made her one of the most sought-after cat influencers on the platform.
You'll find the most adorable and heartwarming videos of her special needs cats as they explore the world (mostly their beds!). The idea behind the page is genuine and it appears to have struck a chord with other cat lovers.
The page is full of exciting pictures including cats dressed up in unique outfits and accessories including bows and sunglasses. They're now working to make a mark on TikTok by posting unique content.
We feel that Stephanie can be a great pick for brands that share the same agenda – all cats are equal. She has already worked with Crown and Paw and other such names and is open to new collaborations.
---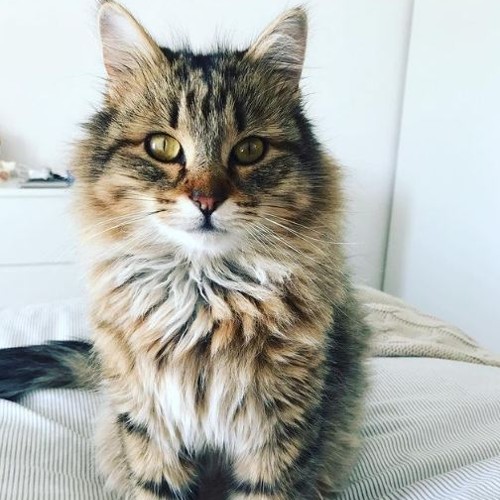 The name Leonardo Davinci does ring a bell (for most people) but we're not talking about the painter here, we're referring to our next cat influencer – this Italian cat with a panache that's unmatched.
Leonardo, lovingly called Leo, is not a painter but is quite an artist. Have a look at Leo's Instagram profile and you'll know what we're talking about. The page is full of Leo's photos with interesting captions that have been written from Leo's perspective. This gives Leo's profile a unique touch.
Leo's profile has a lot of humor and some interesting memes. Despite being new to the game, he has already won some big brands including Trusted House Sitters.
---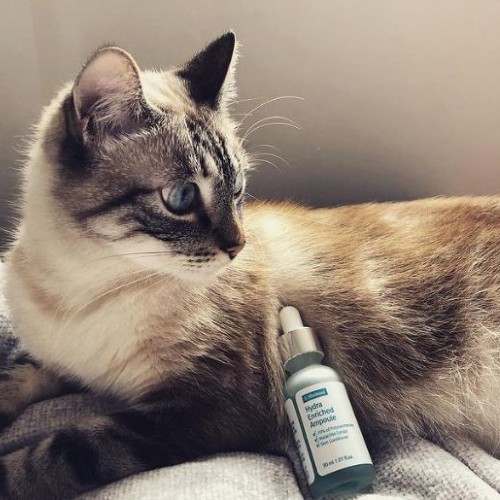 Tatiana is a blogger who talks about a variety of things, including her furry friend, Jack. She started her Instagram page as a means of documenting her and Jack's everyday routine, which mostly consists of Jack posing for Tatiana's posts and product reviews.
With almost 700 followers and a good engagement ratio of almost 60 likes per post, it is no shocker that Jack has been sponsored by big brands like PurinaOne.
If lifestyle blogging and pets are your interests then Tatiana's Instagram might be perfect for you.
---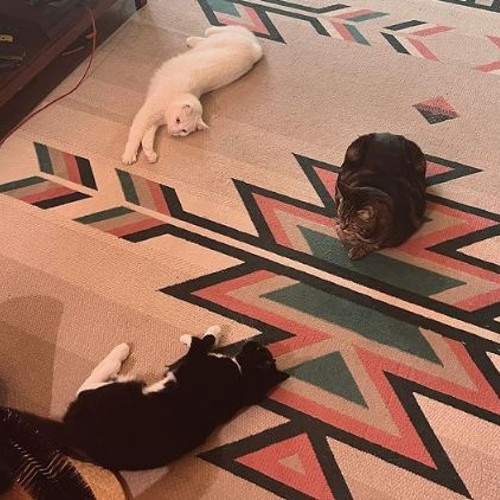 You can probably tell by the name what the three cats, Vienna, Lucy, and Twostep love most in the world – catnip. The trio has been able to gather a following due to a number of reasons including their unique names.
These catnip fanatics are incredibly silly and curious. Their silliness and curiosity result in some exciting content. If you pay their TikTok account a visit, you'll know just how curious they are from the numerous videos of them sniffing new things in the house.
This account can be a great pick for people planning to turn cat owners. Their content will tell you a lot about how it feels to live with a cat. They're mainly concentrating on TikTok and have over 1.2k followers on the platform and 13.8k likes. However, they've now started to slowly but surely take over the world of Instagram as well, often posting funny Reels that other cat parents relate to.
The trio can be a good choice if you're a food or catnip brand. You'll get to promote your brand through three cat influencers.
---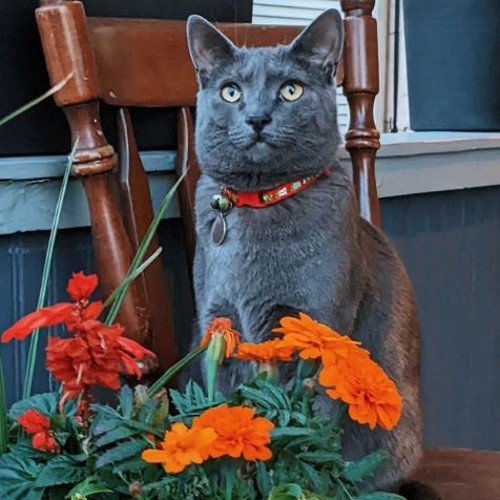 Based in the USA, with her heart in Ukraine, Tina is a lifestyle blogger who often shares the adventures of her cat, Oliver on Instagram. The best thing about this pet influencer is that she talks about a variety of things. We must, however, mention that most of Tina's content is in Ukrainian. But, she's famous around the world and has a global following, which is why you will also find some captions in English.
She regularly connects with her 9.2k Instagram followers and likes to share her life and the antics of her adorable cat with her fans. Tina's posts are natural and show her real life, which is why they attract good engagement with most posts getting around 200 likes.
Those who follow Tina end up falling in love with Oliver. You'll see the cat getting cuddles and enjoying life. The images are of high quality and very colorful.
---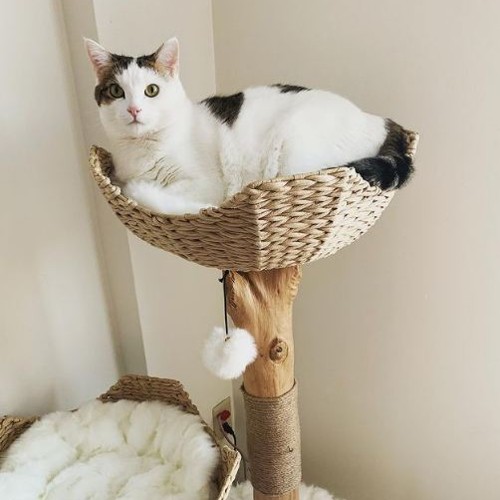 If you're looking to adopt a cat of your own, or just want to lighten up your mood with some funny cat videos, then pay a visit to the Instagram page dedicated to the three queens of Instagram Reels: Willa, Nala, and Bella.
Through their funny content, the three cats have managed to capture a following of 978 followers on Instagram. They, however, mainly concentrate on TikTok where they have 58.8k followers and a total of 581.5k likes, making them one of the most followed cat influencers on TikTok.
What we liked the most about Willa, Nala, and Bella is how they incorporated educational posts into their feed. There is a lot that future cat parents can learn from these posts.
These cat influencers have been sponsored by the likes of Armarkat, Uproot Clean, and Rowers Wellness, and are open to collaborations.
---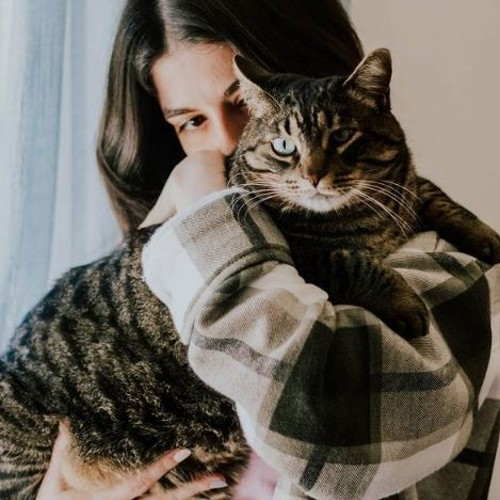 Adriana's Instagram blog is a mix of different things. She likes to talk about all things that she loves including her cat, Oscar, who she likes to call The Fancy Cat.
Adriana's ability to capture aesthetic pictures of Oscar has earned her 6.8k followers with posts about Oscar getting 100-150 likes. Other posts on her page are also popular but content covering the antics of Oscar seems to be the real winner.
There's more for cat lovers as Adriana's feed doesn't only show Oscar but other cats as well. Since Adriana is a cat lover, she enjoys clicking on other cats and showing her cute collection of cats to her followers.
Recently, Adriana has discovered a newfound love for creating Reels. She proudly presents her cats doing cat-like things such as chilling in the lounge. These videos are getting popular and are incredibly cool.
Oscar is loved by all brands and has been sponsored by brands like Zooplus and Wanapix.
---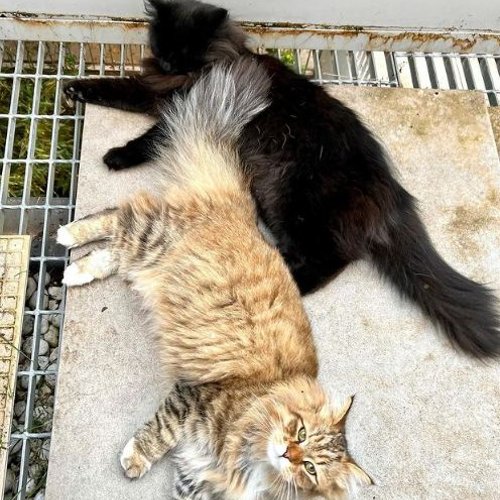 Are you a fan of Siberian cats? Meet our next catfluencer, best known for the#SiberianCatsofInstagram hashtag. These cats are living a great life and people love seeing them living like royalty.
According to their pawrent, Amanda, one of the cats, Alexei Vladimir, is actually a communist kitty who just happens to live in London. If you visit their Instagram profile you'll find plenty of pictures that prove this claim. Look for an illustration of Alexei clad in an Ushanka. It has become one of their most popular posts and looks majestic.
Amanda also has a blog dedicated entirely to teaching first-time cat parents all they need to learn about raising a cat. You will even find informative content on their main page with more than 9.4k followers.
Amanda knows everything there is to know about gifts to give to cats, the right kind of diet for them, etc. This is why we think that these cat influencers can be a great fit for all kinds of brands.
---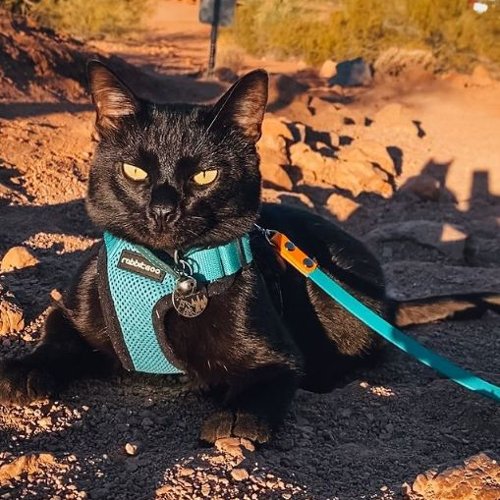 Most pet cats are known to be homebodies with little to no interest in the outdoors, but not Aries. She has proven to be a rockstar and is famously known on Instagram as The Adventure Cat. You will see her do a variety of things including hiking and showing unique talents.
This might be the most unique thing about this cat but Aries' Instagram is not just dedicated to sharing her adventures; she is an advocate for the #HikeLikeACat campaign through which she aims to educate other pawrents on how they can introduce their furry felines to the world of outdoor hiking.
Aries' adventures have captured the attention of 36k people, with a majority of her posts getting up to 800 likes. Her engagement rate is among the best in the business, making her one of the top cat influencers.
Aries has been sponsored by various brands including Puplid, Meow Lives, and Naturally Fresh Litter. She can be a great pick for brands that have jumped the #HikeLikeACat bandwagon. Be a part of the growing Afluencer family today to strike a collab with Aries and other cat influencers.
---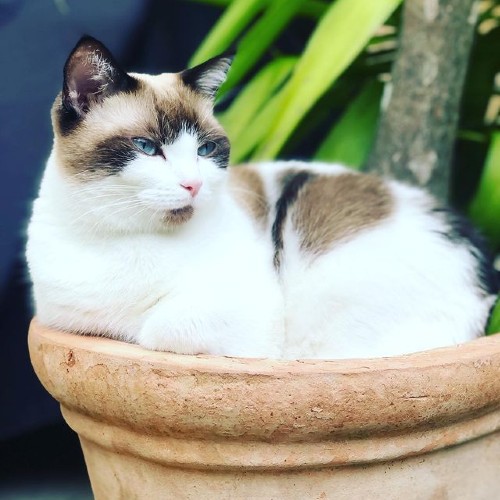 Aurora Joan is the queen of chill, which is pretty obvious from the countless photos of her chilling in various spots around the house on her Instagram. This might not sound like a very unique idea but the way these photos are clicked is both exciting and attractive. But, that's not the only cool thing about this cat. Her breed is what makes her a top cat influencer. She's a Manx – a cat breed that's born without a tail.
Sounds exciting? Head to Aurora's page to see her.
You will find videos and photos covering Aurora's day-to-day life. Moreover, there's informative content covering a variety of topics including vets, cat diet, and other such topics.
This mix of content has earned Aurora 5.3k followers. She manages to get around 150 likes per post and has been sponsored by brands like Pet Circles and Temptations by Purina.
---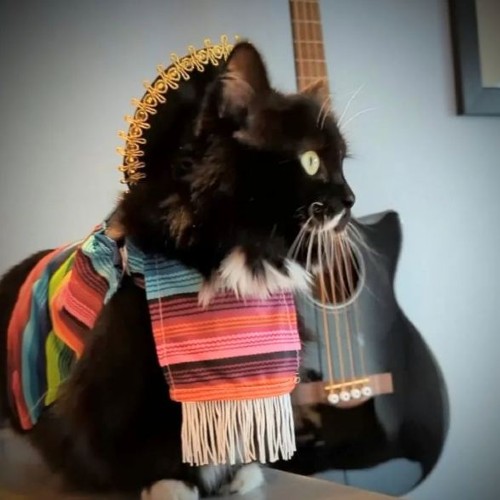 If you search the web for top cat influencers, you will find that most have unique properties such as Batman The Munchkin Cat –the cat with short legs. What might sound like a shortcoming to some has proven to be Batman's main asset.
Called Batman due to his jet-black color, this 6-year-old cat does everything a normal cat does and looks even better doing them.
Munchkin is popularly known as Metal Munchkin on Instagram. This is because most of his videos feature metal music. His unique look and style have fetched him over 52k followers on Instagram.
Batman enjoys doing a lot of things including showing off unique costumes, He has over 278.2k followers on TikTok where he mainly posts short videos and has amassed over 5.8m likes.
Batman is loved by a number of brands and has been sponsored by Uproot Clean, Silver Cut, Crown, and Paw.
---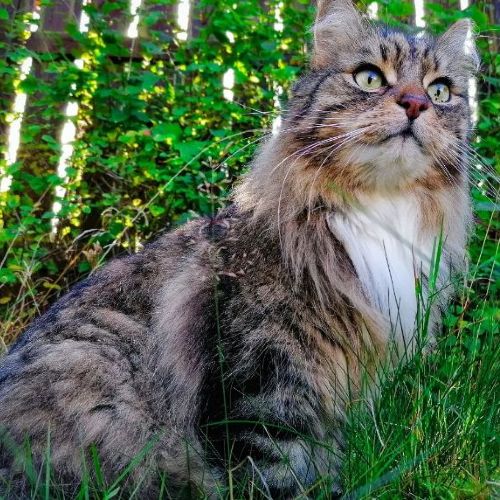 Beast is not a common name for cats but once you see this beauty you will realize that it suits him to a T. This Persian cat is big, brave, and fun.
With 4.2k followers on Instagram, Beast's Instagram is filled with adorable pictures and videos showcasing his fluffy beauty. You will also get to see how this cat influencer lives his life.
His posts get 150-200 likes and he's known for providing true and informative reviews. Beast is available on multiple platforms including Twitter, where he has 12.3k followers.
Beast has been sponsored by numerous brands in the UK such as Moodify Pet, Churu Treats, Republic of Cats, and others. Since most of Beast's followers are from the UK, we think he can be a great cat influencer for brands looking for a cat influencer in the UK.
---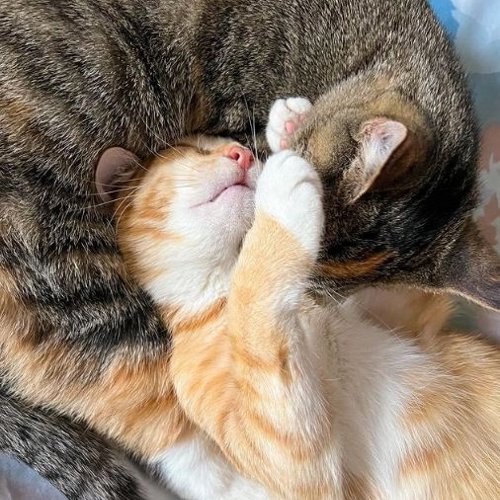 Cashmere and Mittens are two littermates, who have won the hearts of 28.1k followers on Instagram.
What makes the two cats so different from the thousands of other cat influencers online? Their funny Reels typically feature a chipmunk-like voiceover narrating what goes on in the minds of the two cats. Yes, these cat influencers talk to their followers. They prove that creativity can help you win the internet.
Their videos get 1000+ likes, sometimes even surpassing the 6k mark. In addition to Instagram, they're now focusing on TikTok where they post funny videos. They're great at presenting sponsored content in a funny manner and have worked with top names such as My Lovely Feline and WOpet Shop.
---
Boris Katloff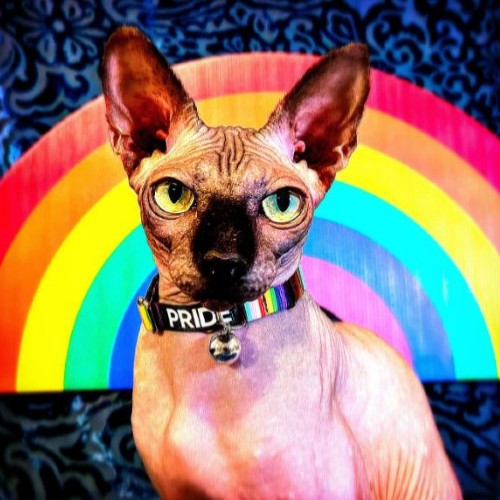 Boris is a Sphynx cat that brings to the table that no other cat influencer on this list has to offer. This spooky cat is just a year old and has already won over 6k Instagram followers.
Once you land on Boris' profile, you will notice a lot of unique elements including his appearance, fashion sense, and support for the LGBTQ community. In addition to Instagram, Boris is working on creating a presence on both YouTube and TikTok.
You will find detailed reviews on YouTube and some funny videos on TikTok. The cat manages to get around 50 likes per post and is serious about pushing the LGBTQ agenda.
---
Nala Cat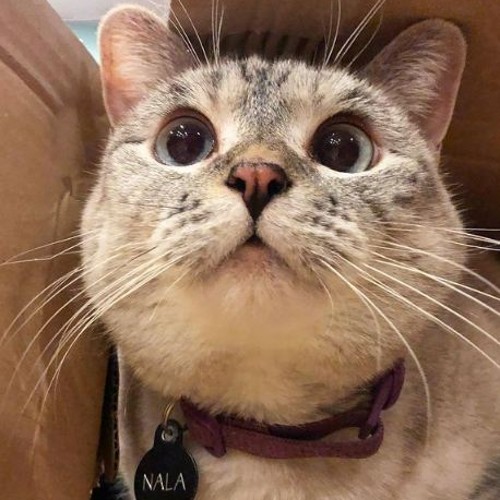 Nala was adopted from the shelter as a kitten and now holds the Guinness World Record for being the most followed cat on Instagram with 4.4m followers.
Take a look at Nala's profile and you'll know exactly what makes her so popular. You'll find her donning adorable costumes, peering out with curious eyes from inside a box, and just being a style icon.
Nala's posts get 5000+ likes and can teach new owners and cats how to be an influencer. The star is so big that she now has her own book and food brand.
You can find detailed vlogs of Nala's life on her YouTube channel where she has 28.6k subscribers. The star has been sponsored by big brands like Kit Nip Box and Zymox, however, she's very expensive and might not be suitable for all brands.
---
Maple Cat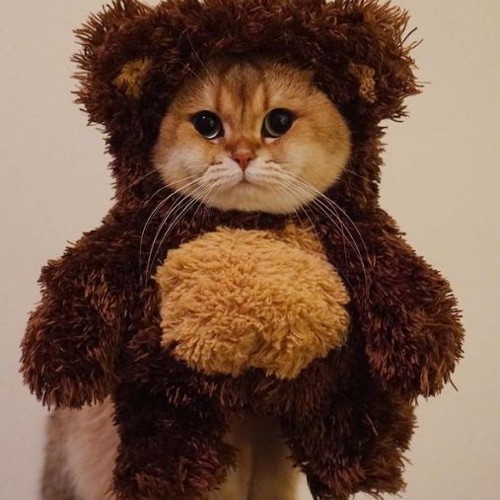 Maple is a British Shorthair with 620k followers. He earned fame for wearing aww-worthy costumes and is now working with some big names including Petco and Darwins Pet Food.
This LA-based cat can teach new cat influencers a lot including how to write heartwarming captions and why you should post regularly.
Do you think you have what it takes to be a top cat influencer? Test drive the Afluencer app today and let the world see you. Being a member will not only bring more visibility and a chance to appear on such a list but also to the newest opportunities for cat influencers.
---
Suki Cat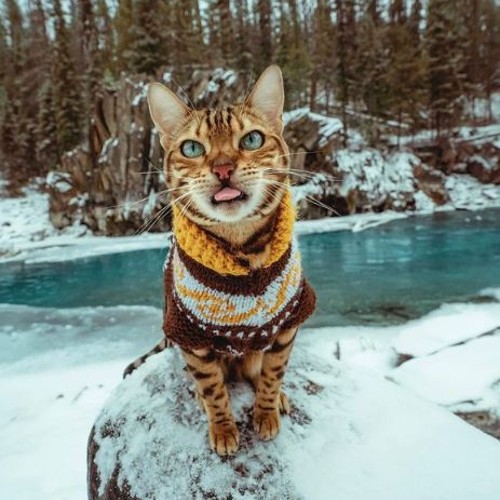 The only thing Suki likes more than treats is going on long outdoor adventures with her cat mom and doggo brother.
Suki's Instagram is full of high-quality videos and pictures of Suki wearing a sweater on long winter walks, or a raincoat for when it gets rainy (even rain doesn't scare Suki!).
She has more than 1.9m followers and a high engagement rate. While Suki is open to new collaboration opportunities, she appears to be more focused on her own merchandise sold at Walmart.
---
Coby the Cat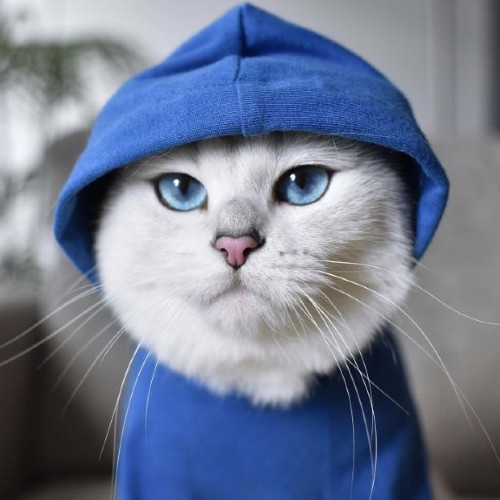 Coby's a cat with a sense of fashion. With more than 1.9m Instagram followers, Cody's one of the most popular cat influencers. You'll see this white cat rock everything from a street-style hoodie to a fancy tuxedo.
When Coby isn't styling an outfit, you can find him making adorable faces with funny captions. The cat is available on other platforms as well and has been sponsored by brands like Casper.
---
Monty and Molly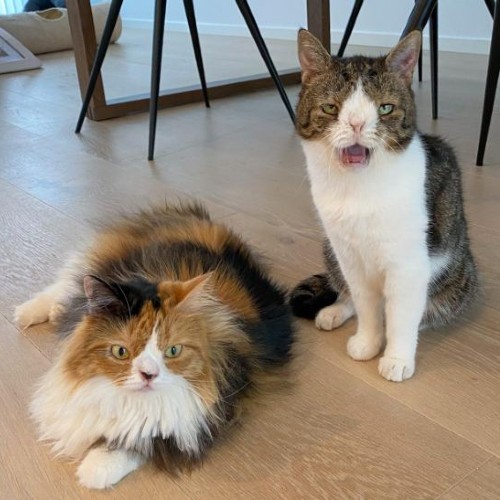 Monty and Molly are two incredibly special cats. Through their Instagram with almost 661k followers, their mom hopes to show the world that cats with abnormalities deserve just as much love as any other cat.
They are capable of loving and having fun. At the same time, they're educating the world about animal health and how they're not very different from other cats.
In addition, you'll find tonnes of happy moments captured in the two cats' lives including sponsored content as they have been sponsored by the likes of Omlet and Base Paws.
---
30 Cat Influencers to Follow: Conclusion
These were some of the best cat influencers on Afluencer and in the wild. They offer exciting photos, funny videos, honest reviews, correct information, and much more.
Can you offer this and more to the world of cat lovers? Grab this opportunity and be a part of Afluencer and get immediate access to dozens of brands looking to collaborate with cat influencers.
And for brands who join our platform, we have a great team who's always ready to offer assistance and we also have amazing guides like this one: How to write an impressive influencer collaboration pitch.