You are never too old to hit the gym or even get famous on the internet. Gyms around the country are going gray. 50-plus-year-old men and women influencers appear to be making tons of money by inspiring people of all ages to get into fitness.
If you're in your 50s and think it is the end of the road for you then think again. It is never too late to start posting on the web. In fact, competition isn't that tough for 50-plus fitness influencers since there are few men and women out there who continue to work out and focus on their virtual presence.
So, who's doing it? Let's have a look at some of the best 50-plus fitness influencers out there:
7 Fitness Influencers Over 50 to Follow:
Arnold Schwarzenegger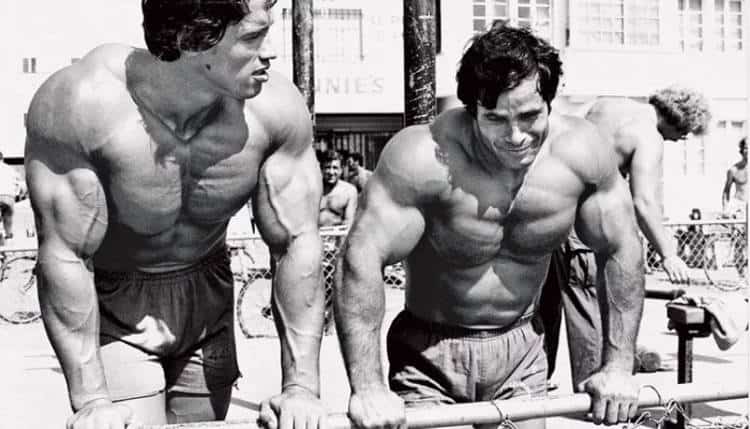 At 72, Arnold is one of the fittest and most well-recognized 50-plus fitness influencers. His Instagram has more than 19.6 million likes and his bio reads:
"Former Mr. Olympia, Conan, Terminator, and Governor of California. I killed the Predator. I told you I'd be back".
He is not known for being an influencer since he appears to be juggling too many things including movies and politics, yet his social media accounts are still full of fitness posts including throwback pictures.
You will find him on TikTok as well, and while he seldom makes sponsored posts, you will find a lot of motivational content on his page.
---
Wendy Ida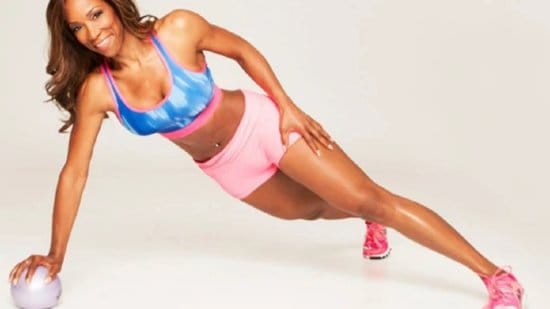 At 65, Wendy Ida is an inspiration to many. She holds several Guinness World Records including titles for Most Burpees in a Minute (female) and the Oldest Active Fitness Instructor.
Ida's fitness journey is incredible. Known for having the body of a 30-year-old, she turned to fitness after an abusive relationship left her heartbroken. She enjoyed the gym and chose it as a career. Today, she is one of the most popular 50-plus fitness influencers. In addition to being a trainer, she is a motivational speaker, life reinvention strategist, and author.
She mainly uses her social media handles to promote her books and services but you may also find some sponsored posts on her YouTube channel.
---
Colleen Saidman Yee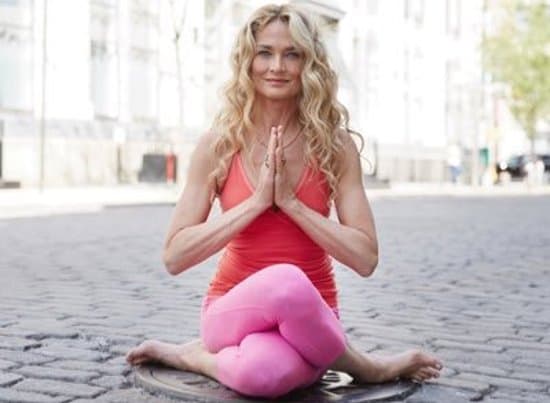 Aged 56, Colleen Saidman Yee is a popular yoga trainer who started posting on the internet a few years ago and grew a loyal following in no time.
She has been teaching yoga for over 25 years and mainly caters to seniors. She's also the author of several books on yoga and is popular for offering sessions with her husband. The former model credits yoga for her beauty and is working to make yoga more popular among the older population by highlighting its benefits through social media.
You will find several sponsored posts on her page. She appears to be a fan of smoothies and works with several food brands.
---
Milind Soman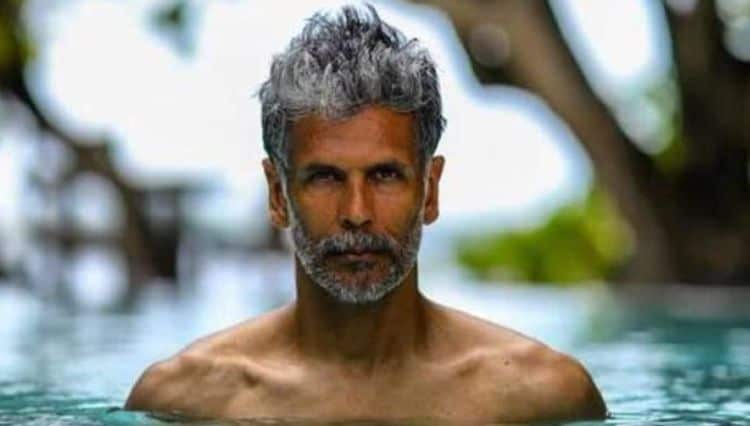 This 54-year-old handsome India hunk started as a model before taking up acting. However, fitness turned out to be his true calling as he made it his aim to help the people of his country learn more about fitness and leading a healthy life.
You will see that he talks about various aspects of fitness including diet and exercise. Unlike most other fifty-plus fitness influencers on this list, he isn't a trainer and does not emphasize weight training.
He believes in taking part in healthy activities such as marathons and is rumored to charge over $500 per sponsored post on his Instagram.
---
Gina Ostarly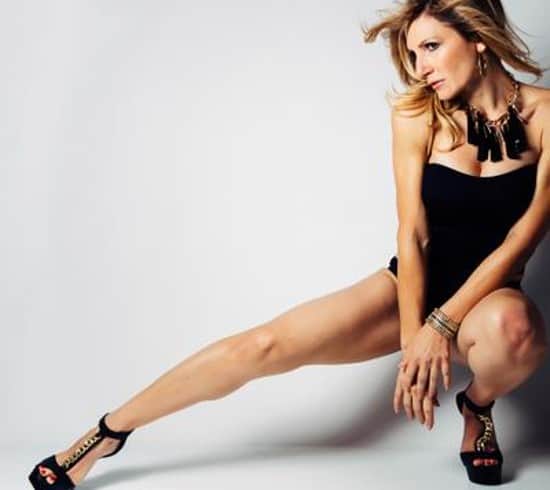 Gina isn't as popular as others on this list but she deserves a mention because she is one of the few 50-plus fitness influencers in America who appear to be doing well without counting too much on social media platforms.
How does she influence people then? This fifty-plus fitness influencer has her own blog where she regularly writes about staying fit after 50.
She mainly caters to clients above the age of 50 and sells fitness programs through her website. She also has accounts on Twitter and YouTube but they're not very active.
---
Toby Buttle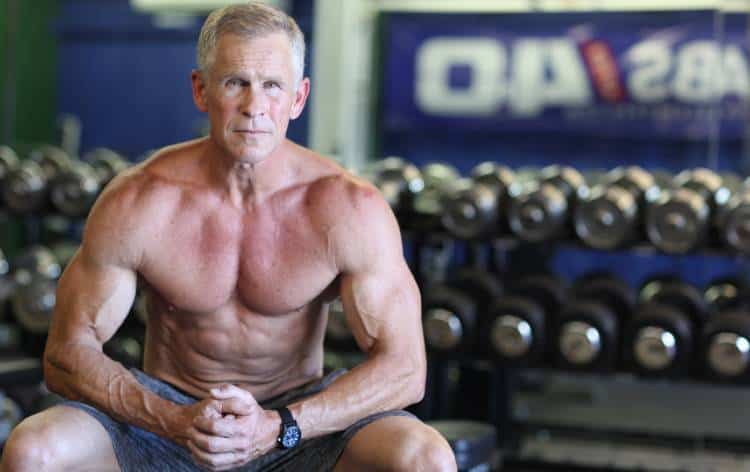 Many people recognize Buttle's face but very few know his name since he's popular for running YouTube channels like SixPackAbs.com 40+ and Abs After 40.
His channels enjoy more than a million subscribers making him one of the most-watched 50-plus fitness influencers. His success proves that you do not need to use your name in order to get views or win subscribers.
He creates professional videos for men and women above 40 and motivates them to stay fit. His videos often include paid ads and he also works as a motivational speaker.
---
Kimberly Jaffar-Merlin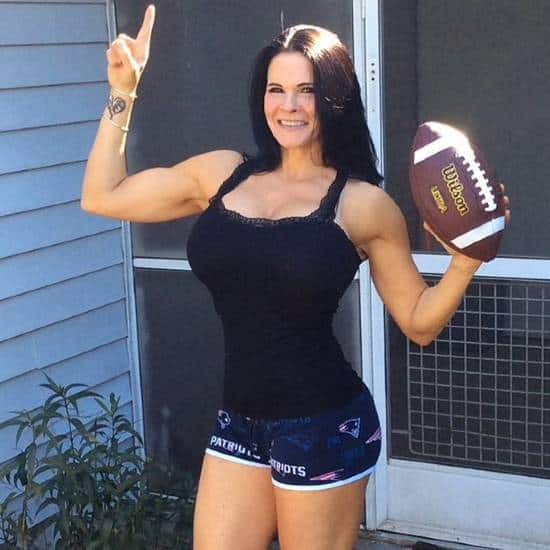 Here's another 50-plus fitness influencer who mainly earns through her site and not her social media handles. This stunning woman is more than just a 50+ fitness influencer. Her Instagram bio says:
"Violinist; Personal Trainer @ Kims Garage Gym; CPTS-Fitness Institute; NASM-Corrective Ex Specialist; TRX-Sports Rehab; NPC Master's 50+".
She is known for having the body of a 25-year-old. She credits the gym for her fitness and wants people to know that there's no age to look and feel fit.
You will find her talking about various aspects of fitness including how exercises can prevent the risk of injuries. This becomes a greater risk as you grow older since your muscles and bones begin to weaken with time.
Best 50 Plus Fitness Influencers to Learn From
These were some of the best 50+ fitness influencers out there. While they're in the same niche, they all appear to be doing it differently. There are some people who believe in lifting weights, some who believe in calisthenics, and others who focus on diet.
If you want to be a fitness influencer at 50, remember that it's always possible. Work on finding your comfort zone and grow a following. You will find many 50-plus fitness influencers on the Afluencer network as we welcome people of all ages. Feel free to sign up and start looking for opportunities to make money by using your online clout.