Instagram marketers… when you're getting started, make sure you learn from the best! Here are five successful brands that have partnered with creative influencers and can guide you in the right direction. Because these guys know what they're doing! So have a little read about each of them, get inspired, and learn a few tricks of the trade!
Here are the 5 Influencer Marketers to Follow on Instagram:
WowBoxMe – Boxes for Foodies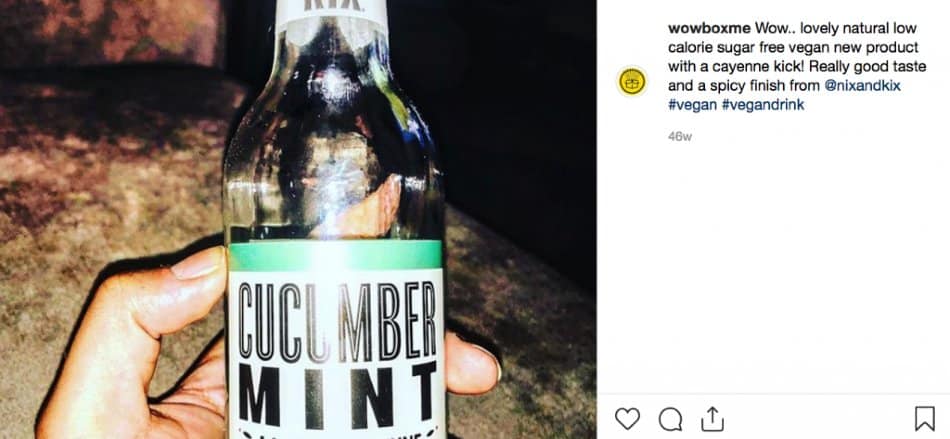 Starting our Instagram marketers list is a program that values simplicity. WowBoxMe is a brand that offers boxes filled with unique products for customers to try and review. How they work with affiliate partners can be outlined in a few sentences. Which, if you're looking for a no-fuss method, can be the perfect choice for your company.
WowBoxMe invites interested influencers to promote their products with a customized link. And also a system that easily tracks traffic and sales driven by the affiliate. Instead of adapting the popular commission-based system, they use a flat rate of $2.5 after every sale. Thus, making it a super easy partnership. One that doesn't suggest influencers promote their more expensive items in order to get a higher commission.
A great match for you if…
…you have similarly priced items in your collection.
Make it yours by – creating your personalized affiliate management platform. And offering further benefits to your influencers such as bonuses after milestones (e.g. 100 sales reached).
---
FeteHome – The Traditional One Enhanced with Technology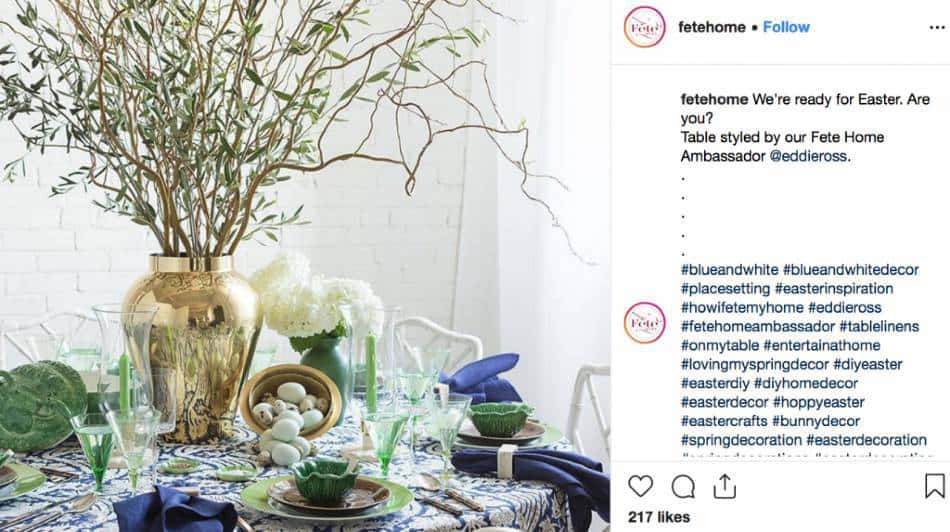 These home decor Instagram marketers have followed the WowBoxMe approach. Offering bloggers and influencers a simple commission system that relies on a traditional method. Upon signing up, affiliates are given access to an app. This helps them manage the commission received (20% from all sales). Thus, leaving them to focus on the creative and marketing part of selling, which appeals to most creators.
A great match for you if…
…you are looking to expand your influencer network with a straightforward system.
Make it yours by – offering help and creative solutions for influencers to increase their sales and get started.
---
Coca Cola – Diversity at Its Finest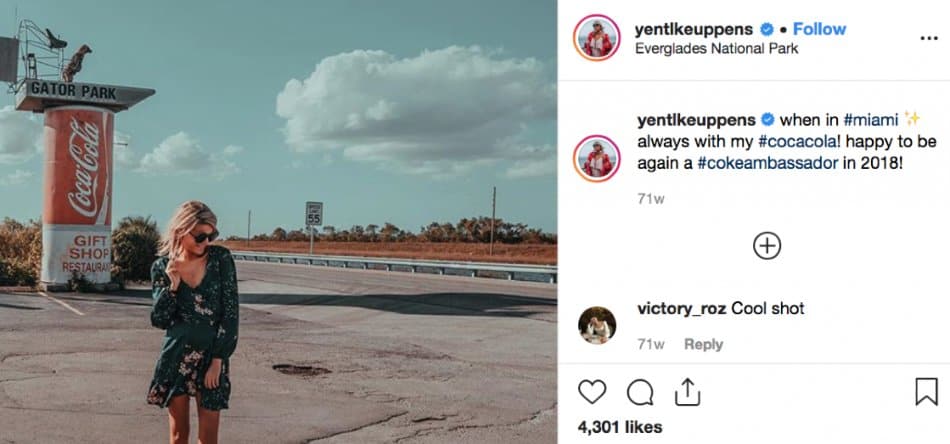 We know. You might be thinking that Coca-Cola already made its name. And that their Instagram marketers surely have a budget of millions to spend on collabs. However, their recent partnership only featured 30 influencers, achieving an average engagement rate of 8%.
How?
Instead of solely relying on big names and macro-influencers. The company's main focus was on international diversity, which included micro and mid-tier bloggers. As a result, their ads (shot by creatives in thirty very different ways) popped up everywhere from Mexico to France.
A great match for you if…
…you have a global audience or would like to expand your target audience.
Make it yours by – getting influencers to try your product before shooting with them. And telling their own story on why they think your item is great.
---
Daniel Wellington – The Instagram Marketer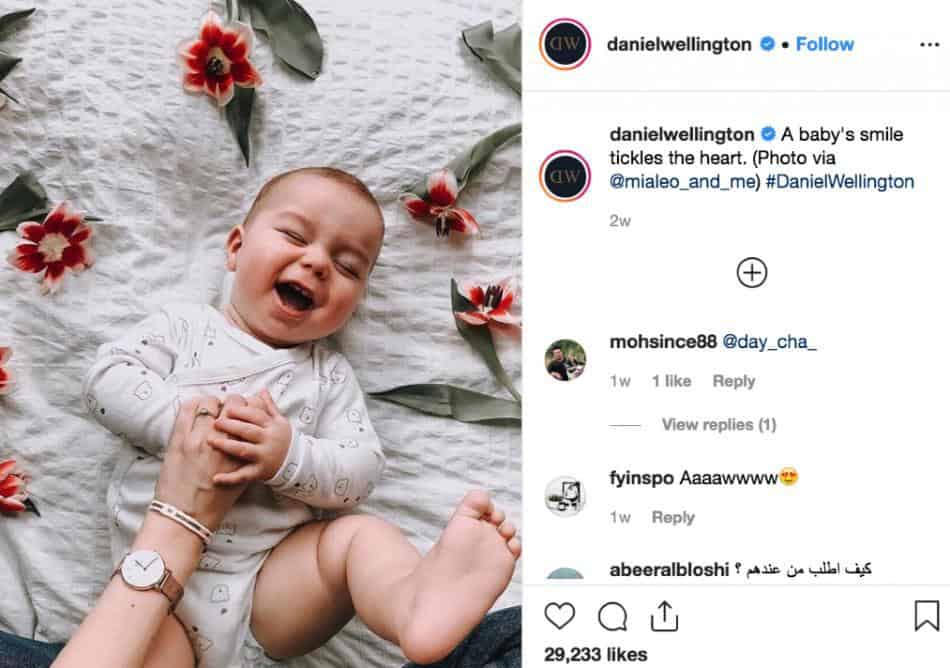 Most of us are familiar with Daniel Wellington's designs through Instagram. Where they started and stayed with their marketing rather than using traditional advertising. Instead of taking Coca-Cola's small circle approach with only a certain number of influencers. The watch brand invited all to join their circle and promote their designs. Whether they have 1 thousand or 1 million followers, regardless of which sector they're in.
In return for free watches and paid campaigns, Daniel Wellington received thousands of insta-worthy images, tags & mentions. Gaining the brand 1.5 million engagements last year. Since then, we've seen many other brands, including NA-KD gain popularity in the same way.
A great match for you if…
…you have a brand in the creative sector (e.g. fashion, homeware, design).
Make it yours by – offering local meet-ups and turning your network of influencers into a community.
---
Away Travel – Holidays Meet Fashion Advice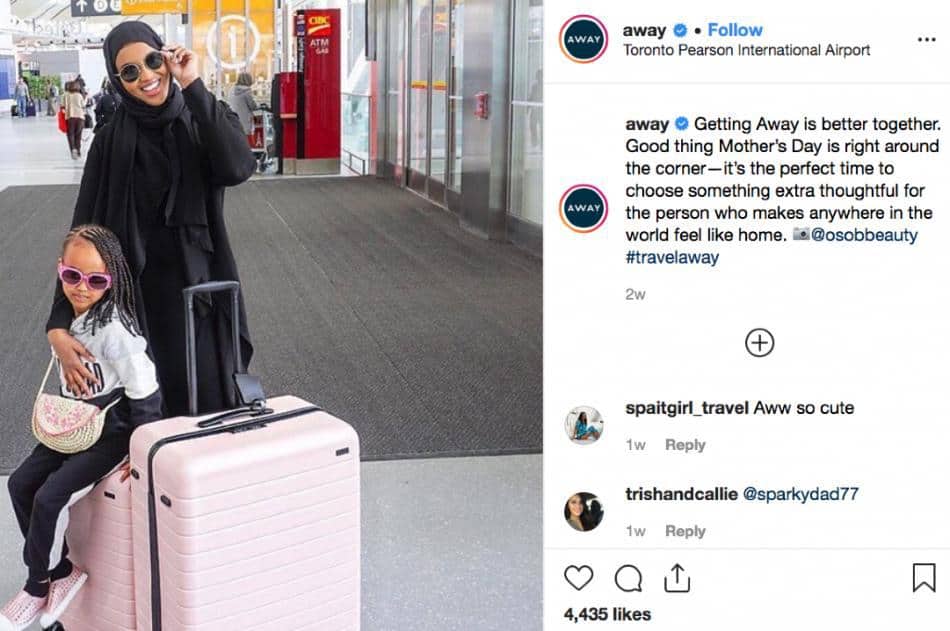 Infused with a blend of travel and fashion stories. These Instagram marketers smartly utilize their own sectors to create diversity within their campaigns. When opening their social media accounts, we can see a wide variety of images, people, and stories. And will surely find at least a few that connect with us instantly. Another noticeable aspect is the style of the images.
Instead of the same, perfectly filtered, and cropped pictures, there are a few natural and stylized-looking shots. This creates a more organic feel to the brand, while also making the gifted influencer collabs more relatable.
A great match for you if…
…you position your brand in multiple sectors as well.
Make it yours by – creating your own hashtag that goes with each picture shared, and creating an "Ambassadors" page on your website, where your audience can learn more about your chosen influencers.
---
Why Should Instagram Marketers Use Influencers?
Still uncertain whether collabs are the right way to go? We understand your questions and the doubts that come to mind. Luckily, being a versatile and constantly growing industry, influencer partnerships offer endless options and flexibility than other ad platforms. Such as traditional commercials and paid magazine spaces. By working with influencers, you can easily experiment as you go. While better understanding your audience and seeing what they react to and what they like.