Influencer marketing is one of the fastest-growing online industries. About 72% of brands appear to be dedicating a large portion of their marketing budgets to influencers and you should too.
The average influencer appears to be earning between $30k to $100k per year. And there are super successful influencers who are making $250k for a single post! However, don't let this scare you. There's still an opportunity to make the most of your budget. You only need to find the right influencer, who's perfect for your business and target audience.
This, however, is easier said than done. There are a number of influencers out there but they may not all be right for you.
Here's how to find the perfect influencer in five easy steps.
First Understand Your Own Target Audience
You must understand your own target audience before you can move to selecting an influencer.
It is a lengthy but very important process. You must know where to find your audience so that you can identify the right influencer.
A single influencer may not be effective for your entire audience. Hence, you may have to hire the services of multiple influencers to reach every corner.
5 Steps to Finding the Perfect Influencer
Without much ado, let's have a look at five easy steps you can take to find the perfect influencer for your brand.
Step 1: Find The Right Social Media Platform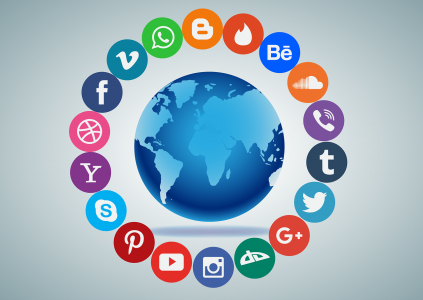 Finding an ideal social media platform to carry out your marketing campaign is just as important as finding the perfect influencer. The right social platform depends on your audience. For example, if you're catering to professionals then LinkedIn might be a good choice since it is popular among businesspersons.
Know where your audience is and then choose an influencer who has a good reach on that specific platform.
One person may not be popular on all platforms and one user may not be active on all social media outlets.
Here's a small breakdown:
Instagram: Said to be the best to promote fashion houses and beauty-related products. Influencers can use IG TV, videos, and posts to promote your business.
Facebook: Said to be the best for small businesses. Influencers can use Facebook Live and other such tools to promote your business.
Twitter: Said to be the best for news and IT-related businesses. Influencers can promote your services or products by posting relevant tweets and using hashtags.
YouTube: Said to be the best for consumer products. Influencers can promote your product or service with the help of videos.
LinkedIn: Said to be the best for business products. You can promote your content with the help of articles and other such tools.
Snapchat: Said to be the best for products that cater to youth as Snapchat is the most popular platform among teenagers.
You may even decide to go and find the perfect influencer who is popular on all social platforms.
Step 2: Macro Influencers vs Micro-Influencers
Before you go off to find the perfect influencer for your campaign, let's first understand the difference between the two main types of influencers:
Macro Influencers:
Macro influencers have a large number of followers, usually above one million. Back in the day, only well-known celebs had such a reach but now there are many Insta-celebs who have millions of followers.
There are many advantages of choosing to work with macro-influencers:
You enjoy a great reach.
They may have a following on all platforms.
Removes the need to hire the services of multiple influencers.
Most followers are real.
Your product reaches a global audience.
They're usually very professional.
However, there are also some downsides of working with macro-influencers:
They are very expensive.
Not all the followers may fall under your target audience.
Only about 3% of followers act on celebrity recommendations.
Cost is the biggest downfall here. Consider the case of Cristiano Ronaldo who has over 500 million followers across the main social media platforms.
Cristiano worked with Nike back in 2016, promoting its products on Facebook, Instagram, and Twitter. The partnership cost Nike $13 million and added over $36 million to its value.
These are huge figures and not every brand may be able to afford the likes of Cristiano Ronaldo. For such brands, there are micro-influencers.
Micro-Influencers:
Micro-influencers have fewer followers, from a few thousand to less than a million. Despite the small size of followers, there are several benefits of collaborating with them:
More affordable than macro-influencers.
The low budget makes it possible to work with multiple influencers at the same time.
Allows you to reach a niche audience.
The conversion rate is high as most followers tend to have faith in the influencer.
However, there obviously are some side effects as well:
Brands have less control over the content that gets uploaded.
There may be a huge number of fake followers.
The reach is limited.
Opt for macro-influencers if you intend to increase engagement and have the budget to afford them.
An influencer with 1 million followers can increase engagement by about 1000% more when compared to someone with only 250,000 followers, according to this report.
On the other hand, micro-influencers may be a good choice if you have a niche audience. For example, you can work with a makeup artist who is popular in a specific city if you offer products in the same city.
Step 3: The Geographic Location and Audience
Consider your audience. Do you want to sell your products or services on a global level or a smaller scale?
As mentioned earlier, global influencers are more expensive but local influencers can be more effective if you want to reach a local audience. For example, working with a local celebrity can be very beneficial for a local pizza shop.
Even big companies like DHL and Puma have used local influencers to reach a bigger audience. It can be a good strategy when you want to introduce your product or service to a new market.
So remember, where you find your influencer may very well decide if they are perfect for your brand.
Step 4: The Nature of Content
Most influencers build an audience with a specific type of content. Some use live videos to get in touch with followers, some post photos and videos, and some even write articles.
This is a very important factor because you may want to use a specific type of content to reach your audience. Videos are said to be very effective but not all influencers may be interested in making or posting videos.
It's better to be clear about your strategy if you're going to find the perfect influencer who's willing to work with you. The cost may differ based on the nature of the content.
Most people will charge you more for making a video talking about your product compared to writing a line or two about what you do. However, some small-time influencers may be willing to post free reviews and testimonials in exchange for products.
Discuss the cost in advance and be clear about the ROI.
Step 5: The Image
An influencer's image should be your number one priority when selecting an audience. A lot of celebrities and influencers have millions of followers but they do not enjoy a positive image. You should stay away from such influencers as they may damage your name instead of giving it a boost.
Understand audience perception and work with influencers who enjoy a true following. You can look at comments, and even engagement rates when making this decision.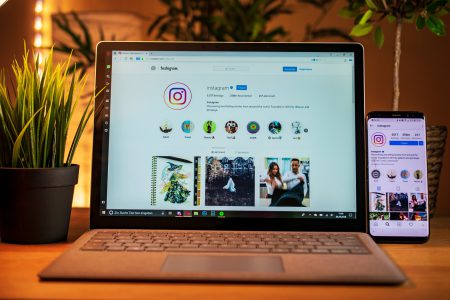 Conclusion
All in all, finding the perfect influencer would mean they are within your budget and can help you reach your target audience. These steps have uncovered many inspiring influencer marketing campaigns.