Fashion influencer programs are really storming their way into 2023! As it turns out, in recent years they have put many new fashion brands on the map.
Most fashion start-ups are now aware of the huge potential influencer Collabs can bring to the table. There are in fact many influencer programs out there to choose from, and a perfect match for every fashion influencer.
We have picked FIVE that we're sure you will love to join. Check out these fashion influencer programs and make sure you sign up with Afluencer to connect with even more brands and to also get yourself featured on our website!
Dainty & Ethical Beauties – Luna & Rose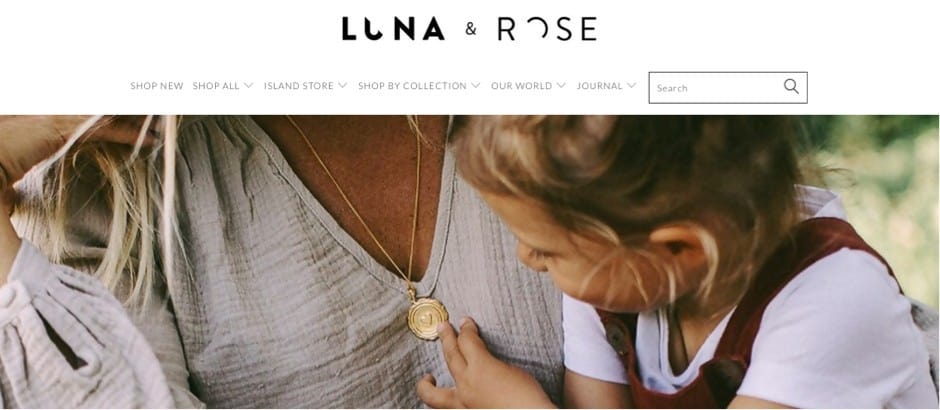 Created for the dreamers and travelers inspired by the designer's experiences in Bali, Australia, and New Zealand, Luna & Rose is a simply stunning brand to collaborate with. Their dainty, ethical jewelry is in fact made from recycled sterling silver with gorgeous gold-plated finishes. And once signed up to their influencer program, you also get the perks of giving your fashion ideas for designs and sharing your life experiences and stories on Instagram. In return, all they ask from their Lunacitas is that they take photos with their chosen jewelry.
The designs: bohemian necklaces and earrings, charity T-shirts.
Perfect for…
…influencers who stand up for women empowerment and love conscious jewelry and clothing brands who give back.
---
Vintage Treasures – Thrifted

Thrifted prides itself in hunting down the coolest vintage pieces, whether it's a track jacket from the '80s or a Yves Saint Laurent shirt for special occasions. Offering both men's and womenswear, the brands' program is a perfect option for men's fashion influencers to collaborate with. Their ambassador program builds on a similar format as the most classic, popular partnerships. So you receive free monthly packages and enroll in their affiliate scheme in return for social media promotion.
The designs: everything vintage from sunglasses to Versace tops and Calvin Klein jackets.
Perfect for…
…influencers who adore retro treasures and are looking for a collaboration with extra earning potential.
---
The Street Style Queen – NA-KD Influencer Program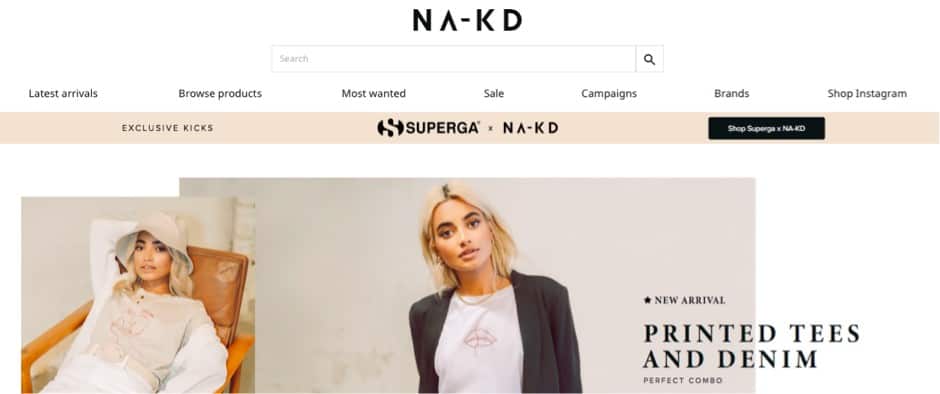 NA-KD is known for being the ultimate IT girl brand. The company has risen in the last few years from being a small business to now working with some of the most well-known brands and bloggers, NA-KD's influencer program sets an example for other fashion companies. Seeing influencers rock their styles all over Instagram (whether the influencer has 8,000 or 800k followers), the brand seems very open to partnerships and offers a commission scheme to go along with the promotions.
The designs: casual essentials such as T-shirts and jeans, gorgeous blazer dresses, and street style accessories.
Perfect for…
…fashion bloggers who love experimenting with different styles and have an obsession with the newest trends.
---
The Beach-Addict – Nunui Bali

Promoting the effortless side of life and days spent discovering hidden beaches and waterfalls, Nunui Bali is a swimwear brand that reimagined classics. Their sets have a charming simplicity to them with a dash of bright and bold shades. As a small fashion brand, they work with ambassadors on a gifting (a product exchange for posts program) basis but are happy to form long-term collaborations with the right influencers who love their designs. Don't forget to message them before your next insta-worthy summer trip!
The designs: bright violet, aquamarine, and coral orange bikinis with minimal silhouettes.
Perfect for…
…influencers who live near the beach or have a holiday visit planned in the upcoming months.
---
Focused on Sustainability – Les Sublimes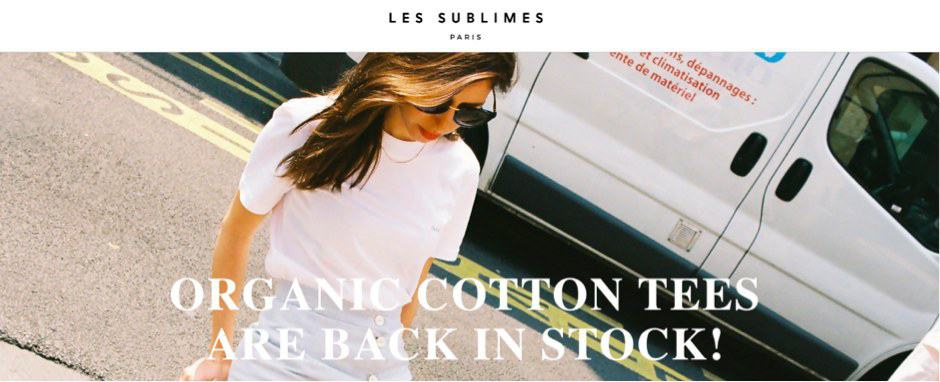 Featuring a very natural and relatable style, we love Les Sublimes for their simplicity and ethical production practices. Similar to its friendly approach to creating designs, its fashion influencer program also offers a more flexible partnership that focuses on the ambassador's personality and signature style. Besides the free clothing to show off on your social media, the program also comes with benefits such as attending exclusive events and pre-launch design gifts. If you have a relaxed style with refined details, then you're guaranteed to fall in love with their pieces.
The designs: laid-back must-haves such as T-shirts, cozy sweaters, and boyfriend shirts.
Perfect for…
…influencers who love speaking about sustainability and making a positive statement when it comes to their wardrobe.
---
Before Reaching Out to any Fashion Influencer Programs
Here's an idea… try to find brands that match your personal style the most – fashion brands you'd actually buy from and would enjoy wearing. The whole industry is based on creativity and aesthetics. Therefore, making sure you'll fall in love with the brand's designs is easily the first step towards a mutually beneficial collaboration.