Thinking about becoming an influencer? Well, you're in for a treat! Being an influencer has tons of benefits and is gradually becoming a well-respected and growing career choice for most people.
An influencer promotes different products and services among their social media followers. Big brands rely on them to promote their product and boost sales. This shows their power and impact on the global social environment.
According to experts, influencer marketing grows faster than any other marketing strategy. This echoes a promising future for aspiring influencers. An influencer in action is no different than a celebrity, and rightfully so. The benefits that an influencer enjoys will leave you in awe.
Let's take a closer look at some of the benefits that come with being a famous influencer.
Flexibility and Freedom
When you're an influencer, you work at your will. You won't be bound by a full-time job that requires you to work within a certain timeframe. The freedom also lies in the area of interest you choose to pursue as the highlight of your influencer journey.
From beauty and clothing to cooking, technology, and personal stories, there's a wide range of topics you can choose to pursue as an influencer. Therefore, it's perfect for those who want to pursue their passion as their job.
Plus, you get to decide the working days and hours, allowing influencers to sustain a healthy work-life balance.
Collaborate with Top Brands
The biggest perk of being an influencer is perhaps the opportunity to connect with famous and recognized brands and promote their products. But first, they need to build and identify their niche to attract and target the right brands.
Being an influencer opens new opportunities and helps you achieve your dreams.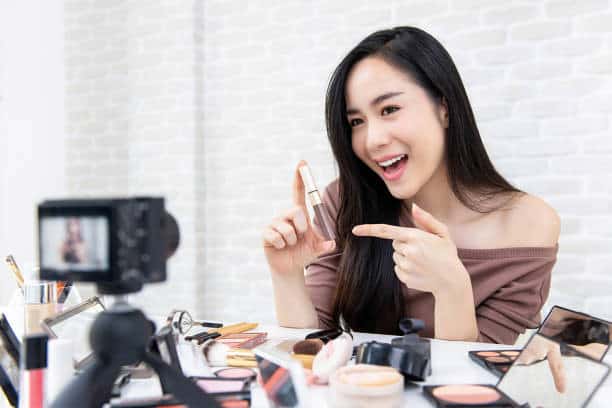 Free Gifts and Promotional Events
Another sweet benefit of being an influencer is the freebies! Brands will often send over gifts and packages when they're looking to promote new products.
You're sent a few products by a certain brand so that you can use them and share your reviews with your dedicated followers. This motivates the influencers to promote the brand's products in return.
In addition, you'll also get invites to various promotional events as an influencer marketer. However, it's more about the business connections and future collaborations instead of the free stuff.
Finding Brands Has Never Been Easier!
If you're an aspiring social media influencer and want to collaborate with some top brands, Afluencer has got you covered.
Whether you are an influencer or a brand, you can take advantage of the many perks we offer. We help brands connect with influencers. As an influencer, all you need to do is describe your niche, and brands will find you.