When you're living the online hustle, it's super important that your socials are front and center of any of your shameless self-promotion efforts. Sorta like, "Hey this is who I am and this is where you can find me and my work." It's why we put so much emphasis on connecting your socials when getting started with Afluencer.
So, you want to score brand deals and collaborations? Make it easy for brands to find you in the first place. Signing up with Afluencer is an awesome (super awesome) start. As part of our setup, we make it possible to connect your socials, like Instagram to your Afluencer profile.
Here's how to connect your Instagram account to your Afluencer profile.
Connecting Instagram to Afluencer
One question we come across a lot is whether they can connect Instagram directly with Afluencer. Unfortunately, no. You do have to connect with Facebook first. Their rules, not ours.
The good news is that it's super easy to get this done.
1. Creating a Dedicated Facebook Page
We're talking about having more than just a personal profile here. The more professional your connected pages look, the better.
Log in (or sign up) to your Facebook account. Click the menu button (the 9 dots at the top) and click Create Page. Follow these simple steps to take it from there.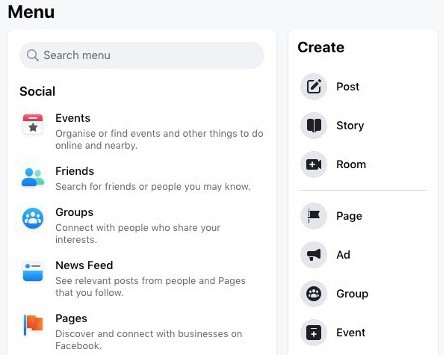 2. Setting Up an Instagram Creator Page
If you haven't set up a creator page (which has more features than a personal or business page that help make it easier to manage and track your online presence), no need to worry. You can always convert your current profile into one. Follow the easy steps here.
3. Connecting Your Instagram Page to Your Facebook
As we mentioned earlier, this bit is necessary in order to connect Instagram to Afluencer. These steps are super simple as well. You can breeze right through them here.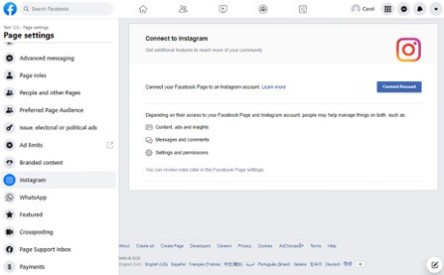 4. And Finally… Connecting Instagram (and FB) to Afluencer
Log in to your Afluencer account. Click My Account on the left-hand side.
Click on Social Media, find Facebook & Instagram, click "Continue as…" your name and follow Facebook's prompts to connect.

Benefits of Connecting Your Socials to Your Afluencer Profile
1. Show Up on Search Results

When, for example, you connect Instagram to Afluencer, brands searching for Instagram content creators and influencers will be able to find you when they input that information into the search filter. No link to Instagram? You won't show up. #Boombambambopbadapopboompow. It's that simple.
2. Detailed Stats
Check out these Instagram Stats for one of our influencers, Alexa Tarantino. You'll see everything you need to know about her Instagram stats, from her engagement rate to a breakdown of her followers by gender and age, to top 10 countries by followers, and so much more.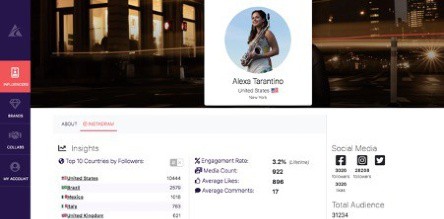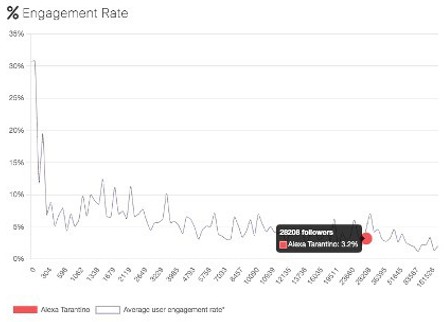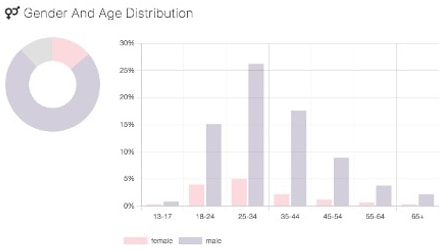 These are the stats brands love to see as it helps them determine which influencer would be a great fit for their campaigns. What's more, they'd rather not have to search high and low for this information. With Afluencer, all this information can be available to potential brand partners. All you have to do? Connect Instagram to Afluencer. Talk about making life easy – for both you and your potential Collab partner.
3. Qualify for (a lot) More Collabs & Invites from Brands
Many of the brands on the Afluencer platform require influencers and content creators to have verified social media. The only way we can do that for them (and you) – followers as well as engagement rates – is for you to connect your Instagram to Afluencer.
Setting Yourself Up for Success
By simply linking your Instagram & Facebook accounts to each other and connecting them to your Afluencer profile, a whole world of bigger Collab and invite opportunities opens up. Suddenly, landing that Collab doesn't seem so difficult. What can we say? We want you to succeed and we want to make it easy for you. Watch as the Collabs start rolling in.