Interested in making your dog an influencer? You'll need more prep than your pet. At the end of the day, you'll be doing all the hard work and your dog will walk away with love.
In this article, we'll provide some tips on how to get free stuff for your dog on Instagram. Or, better yet, earn money per post!
Here are a few links if you wish to jump to a specific step:
8 Steps to Making Your Dog an Influencer
Step #1: Create Your Presence on Social Media
The first step is to create a social media profile and announce the arrival of your dog. Most dogs are on Instagram and TikTok but you can also join other platforms such as Twitter, YouTube, and Facebook.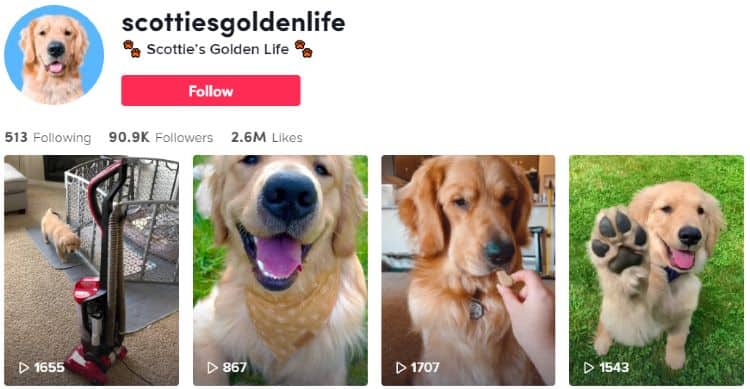 (Already have a social media presence? You're ready to skip ahead and get started with an Afluencer profile by following these steps.)
Choose a social media network that you understand and that goes well with what you plan on showing. For example, TikTok can be a great place if you want to show your dog doing some fun antics. Similarly, Instagram can be apt if you want to get free stuff for your dog as it's known for housing dog influencers.
Work on creating a solid profile and pay attention to these factors:
The bio: It should be hip and introduce your furry friend to the world.
The theme: It might be a good idea to give a unique theme to your profile so that it looks visually appealing.
The username: It should be easy to remember and interesting.
You can even create two profiles: one for your dog and one for yourself. This can be a great option if you are already an influencer and are wondering how to make your dog one too.
Step #2: Teach Your Dog to Be Comfortable in Front of a Camera
Worried about how to get your dog sponsored on Instagram? Start by teaching your friend to be comfortable in front of a camera.
Dogs are natural at being a model but some can be shy. Remember that your dog will go viral only if he looks good in photos and videos, so spend some time preparing him.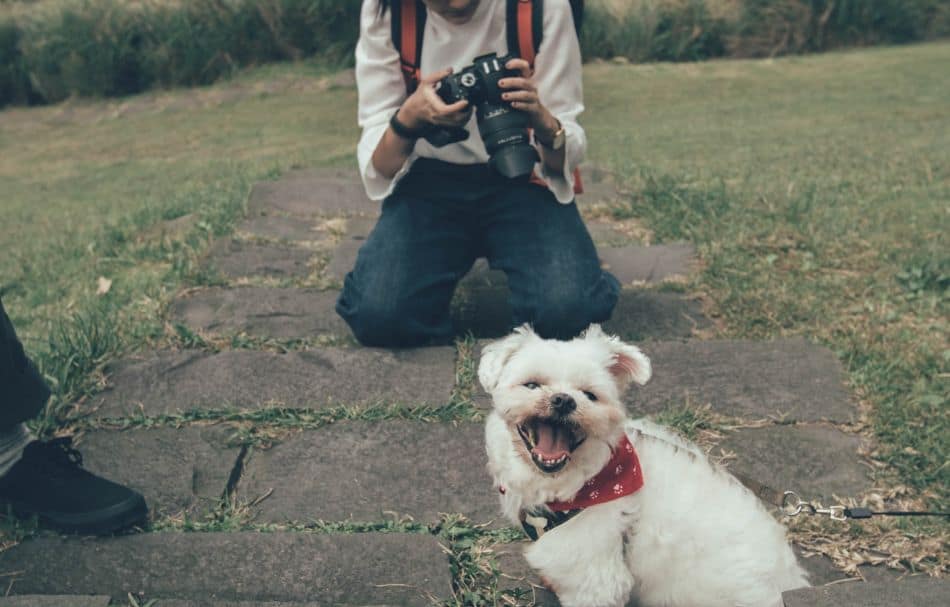 It might also be a good idea to train your dog before you learn more about how to get your dog sponsored. People tend to like well-behaved and well-trained dogs. However, if you're a trainer then you can cover your dog's training and use it to educate and motivate your followers.
You might be able to get free stuff for your dog on Instagram even during the training phase including eBooks on dog training and leashes.
Step #3: Understand What Makes Your Dog Special
It's okay to look at dog influencers like Brandi Carlisle and Brittini Grubaugh for inspiration but don't try to copy them. Your dog is unique and it is your responsibility to find its USP.
Some dogs are cute and look good posing in different attires.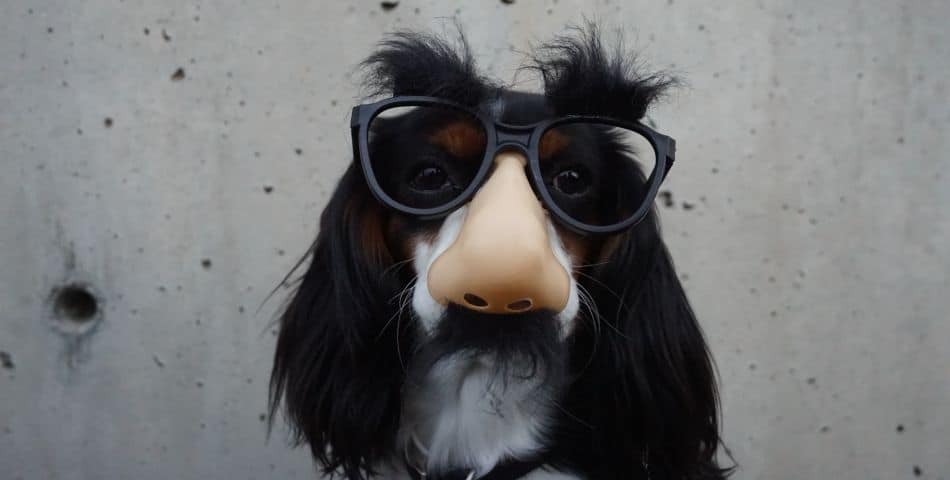 Some dogs have unique talents such as performing stunts and listening to instructions.
Work with your pet and see what sets them apart and then highlight their quality through creative content. This is the answer to how to get your dog sponsored.
You can even think out of the box and have your dog do something new such as be a chef. We already have a chef cat, so why not come up with a chef dog? You can also show how your dog bonds with you or your kids and how he interacts with other animals.
We encourage some A/B testing. Start by posting a variety of content and see what works and what doesn't. Just because you find something cute about your dog doesn't mean others will go gaga as well. So make sure to be patient when prepping your dog for the influencer spotlight and get ready to listen to some criticism.
Step #4: Start Posting and Be Consistent
Now that your dog is ready to show off, it's time to click some great photos and record some exciting videos for the world to see.
You need to know how to talk like a dog on Instagram to be able to connect with your followers and make engaging content. Also, decide the type of content you wish to post. It could be a review of dog products, tips on how to get free stuff for your dog on Instagram, or a guide on dog training.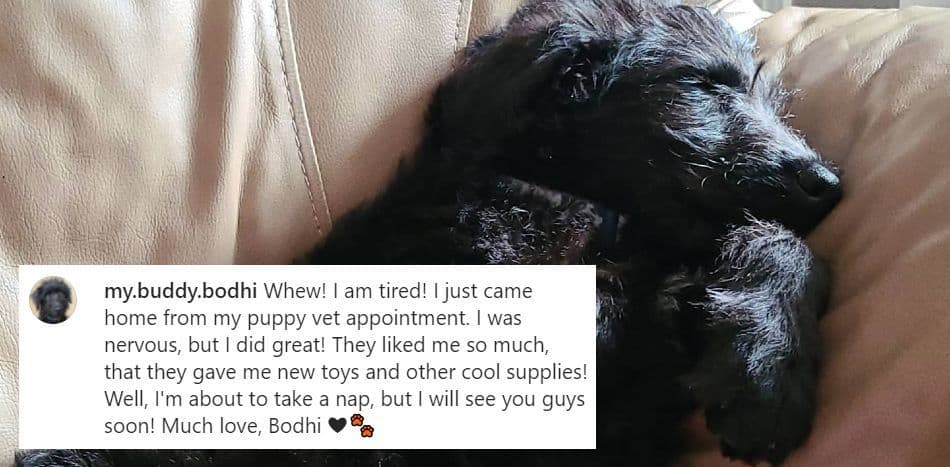 The key lies in being consistent and posting regularly. Most experts suggest posting at least once a day.
Find a balance between photos and videos and make sure to post stories as well. Remember that about 58 percent of users get interested in an account after going through a story.
Your aim should be to gain as many followers as you can. You'll succeed in doing so only if you post interesting content that gets people talking.
Step #5: Connect with Your Followers
Still worried about how to get your dog sponsored on Instagram? Work on your content and engage with your followers. Here are some tips:
Go live and talk to your followers.
Respond to DMs.
Hold giveaways or contests.
Read and reply to comments.
Listen to what they have to say.
Brands prefer to work with influencers who have a good reach and a high engagement rate. Anything above 2.5 is considered decent so work to get more people engaged.
Step #6: Take Advantage of Third-Party Apps
There are a variety of third-party tools that can help you identify the latest trends, hashtags, and accounts to include in your content. Here are some of our favorites:
Crowdfire is a great app designed to manage Instagram posts. It can help you curate pet images, manage multiple image posts, and more.
VSCO is designed to enhance images. We think it can be a great tool for dog influencers as it can be used to make your dogs look cuter.
Boomerang, despite the built-in option we encourage you to get your hands on this app as it can enhance your videos and help them stand out.
Some of these apps are free and some require a paid license. Compare these options and pick what works for you and makes the most sense for your future dog influencer.
Step #7: Join a Pet Influencer Network
You can't always find success on your own, you will need the help of a pet influencer network.
At Afluencer, we answer questions like how to get free stuff for your dog on Instagram and how to get your dog sponsored. We're an agency working to bridge the gap between influencers and brands and can help you connect with a variety of businesses looking for pet influencers.

We can help you get free stuff for your dog on Instagram and gain more followers. And get paid to post!
Browse through our database and identify pet brands that you find relevant. Then follow these steps to apply to pet Collabs.
Step #8: Continue Hustling
Now that your dog is on the internet, it is time to stop asking how to get your dog sponsored on Instagram and continue to work to get free stuff for your dog on Instagram.
Be active, post unique content, connect with your audience, and form partnerships with brands. It might take some time for you to build a following. Don't give up and continue to put your best foot forward.
How to Make my Dog an Influencer: FAQ
Still worried about how to get your dog sponsored? Here are some of the most commonly asked questions:
Is Afluencer a dog marketing agency?
Afluencer is an influencer marketing network that houses a variety of influencers including dog influencers. Our aim is to help influencers find good opportunities and make money. Sign up for an account and get access to thousands of brands looking for dog influencers.
What is the best way to get free stuff for your dog on Instagram?
There are two ways to get free stuff for your dog on Instagram:
Take part in giveaways and competitions, which may not always result in rewards.
Choose to be a dog influencer and have brands sponsor your dog. You will need to learn how to talk like a dog on Instagram in order to make a mark and win followers.
How much money do dog influencers make?
Dog influencers make anywhere from $50 to $5,000 per post depending on the number of followers, engagement rate, and other such factors. In fact, some of the highest-paid dog influencers make more than $10,000 per post.