Said to be worth almost US$59 billion, gambling is a large and fast-growing industry. It attracts millions of players who spend lavishly trying their luck at making some money. There are both online and offline gambling platforms that allow players to play a variety of games such as roulette, blackjack, and slots.
Both new and old players look for the latest games, the largest bonuses, and hidden tips and tricks to win the jackpot. The easiest way to find such information is to follow gambling influencers, people who understand the world of online and physical casinos and enjoy sharing their knowledge and experiences.
Gambling influencers are also often approached by sportsbooks and casinos to help them reach a wider audience and to influence people to jump on the bandwagon. Whether you're a brand looking for creators who can attract audiences or a player trying to find a reliable gambler to follow, here are 7 of the best influencers in the industry to look at:
Lady Luck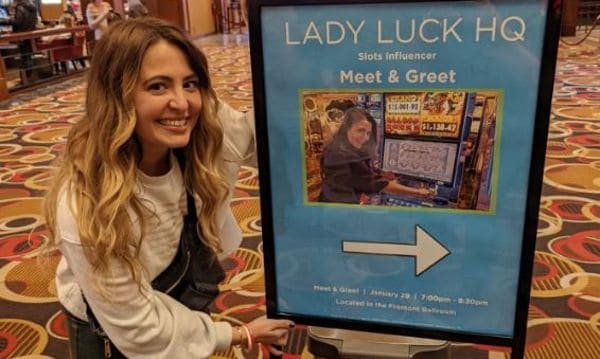 With almost 203k subscribers on YouTube, Francine is one of the most well-known gambling influencers. Popularly known as Lady Luck, she runs the most viewed female-hosted slots channel on YouTube. She's also big on Facebook with more than 175,000 fans. In addition, she concentrates on other platforms as well including TikTok and Instagram.
Most of Francine's audience is American, however, she works with international brands as well. She is very active on social media and regularly shares videos on YouTube with some of them already clocking millions of views.
Most of her content is related to jackpots and secret tips to win big. Additionally, she also goes live on Facebook and YouTube to highlight her casino visits. This has been proven to be a great way to increase engagement.
Those who want to know more about her personal life can follow her on Instagram where she talks about her life as a gambling influencer.
Because of her experience in the field, Lady Luck was recently sponsored by Caesars Rewards, an online casino game where users can earn rewards. Brands interested in reaching a wider audience can work with her as Francine knows how to keep people glued.
---
Payne Insider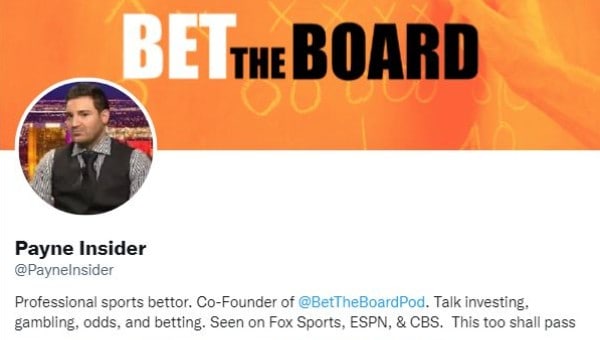 Payne is a professional sports bettor who started his journey on Twitter and now appears on Fox Sports. He's someone who takes gambling very seriously and is known for being a reliable gambling influencer. He doesn't only look at betting as a way to make money but as an investment.
Payne's main focus is sports betting and he appears to be a fan of college football. His predictions often come true and he regularly talks about the biggest events such as the NFL and Super Bowl.
Listen to his podcast called Bet The Board Pod for the latest odds and news. Those who want more can even look at PayneInsider, where users can purchase membership plans and receive rewards for betting. However, remember that his main focus is basketball and football and you will not find much information on other sports.
In addition, you can check his Twitter for the latest updates. He has more than 41.4k followers on the platform who appear to be highly engaged.
The man has been sponsored by some well-known brands such as FanDuel Sportsbook and can be a great choice for brands interested in working with a gambling influencer with a focus on sports betting.
---
Vegas Low Roller

Vegas Low Roller is a slot machine enthusiast who shares his love for betting with his 134,000 YouTube subscribers.
His videos give viewers an insight into his trips to casinos in Las Vegas and some of his slot machine wins. He does not claim to be a high roller but has shared tons of videos of mega wins, including the occasional hand-pay jackpot.
His videos are quite colorful and entertaining. They're not only meant to inform viewers but also to keep them entertained as the man believes in having fun. However, those interested in some real information can keep an eye on videos where he talked about tips to win big jackpots.
His content is detailed and reliable. Furthermore, you will even have some advice on the best bets to place if you want to win.
The man was recently in the news for starting his own merch line and has worked with a number of brands such as Blue Chip Casino. Since his main focus is physical casinos, he can be a great pick for companies looking to promote their physical gambling business.
---
Dave Dealer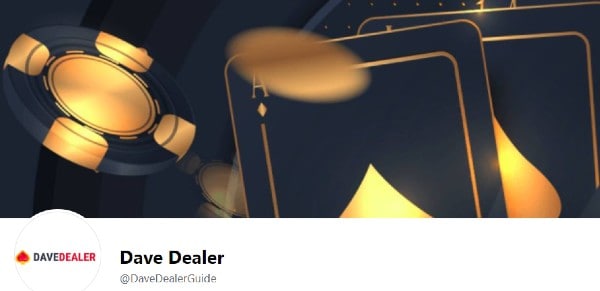 Dave began his career as a casino dealer on a cruise ship. Now, with over 1,000 followers on Facebook, Dave is an expert in earning money through online casinos.
His main focus is to help people earn money through gambling. He's been in the business for quite some time and can be a great pick for new players wanting to learn the art of online gambling. Start by watching his influential videos on how to choose the right website to try your luck.
He isn't the most active person on social media and appears to be concentrating more on his website, where gamblers – both amateur and professionals – can browse through a number of high-paying slots and check the latest reviews.
You will even find information on the latest bonuses and promotions so you don't miss out on a good opportunity. Brands interested in promoting online gambling services can work with influencer Dave as he mainly concentrates on digital casinos.
---
RocknRolla

Anyone who has been a part of the gambling community for a long time would know about RocknRolla. He's been active since 2008 and regularly posts videos on YouTube where he has more than 70.6k subscribers.
A self-confessed poker lover, the man calls himself a 'born gambler' and is even active on Twitch where he live-streams gambling-related content including slots, poker, and blackjack.
The best thing about his channel is that he doesn't only talk about wins but even likes to highlight his losses. This is important to remind people that gambling is a game of luck and you will not always win big.
He recently launched his very own community that goes by the name of 'The Gambling Community', where other gamblers can post news and personal experiences.
Because of his trustworthy reviews, RocknRolla was sponsored by Big Win Board, a platform that is all about giving reviews on the best casinos and online slot games that vary from country to country. He enjoys a good reputation and can be an asset to any brand.
---
Dasha Downey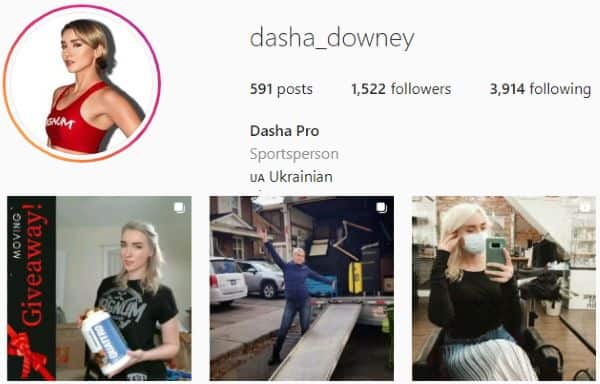 Dasha is a gambling influencer who entered the space very recently. However, she is more than just a betting influencer. Take a look at her Instagram profile and you will realize that the stunner is also a model. She has over 1.7k followers on Instagram and a bio that talks about her passion for gambling.
She has combined her passion with her love for traveling. The star enjoys going around the world to find the best casinos. She documents her experiences and shares her knowledge with her growing fan base.
Dasha likes to call herself a casino dealer and boasts of a vast knowledge in the act of distributing bets. She is also well-versed in the area of payouts. International casinos looking for an influencer to increase their reach should consider working with Dasha.
She might not be the most popular name out there but she is fast gaining momentum and could be the next breakout influencer.
---
Casino Daddy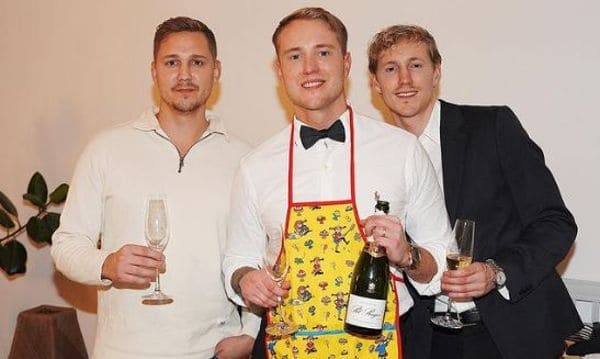 Casino Daddy is the name of a popular channel on YouTube that covers all types of gambling videos. Run by three Swedish influencers (also brothers), the channel is one of a kind and can be a great pick for people who are really enthusiastic about gambling. It's one of the most active gambling channels on YouTube. New content is posted every day and you will even find streams all seven days of the week.
Most videos are focused on high-stakes slots; however, you will also find content on table games. When they're not live-streaming their gambling moments, the brothers have big win offers for their viewers. This is also why most of their videos get 30 to 50k views.
The trio has had successful Brand Collabs with several big names including AboutSlots. Those who enjoy live streaming will have a great time checking their page and brands interested in plugging their gambling-related services can also work with Casino Daddy.
Conclusion
These were some of the best gambling influencers worth following. Remember that gambling can be fun but also very addictive. Follow the right people and only gamble responsibly.
While most depend on luck, you might be able to learn a trick or two by following top gambling personalities. Learn how gambling works before you play with any real money. Know where to draw a line and make sure to be aware of local laws since betting is still not legal everywhere.