We stand with the people of Ukraine. Let's put the spotlight today on top Ukrainian influencers.
Whether they are still based in Ukraine or elsewhere, they sure are a talented bunch, flourishing in the influencer game.
They've got your most coveted categories covered – from beauty to fashion and fitness, and doing so with a unique flair. Let's see what our Ukrainian influencers have got goin' on.
Kicking off this list of influencers from Ukraine is a fashion icon who has always preferred unique over commonplace…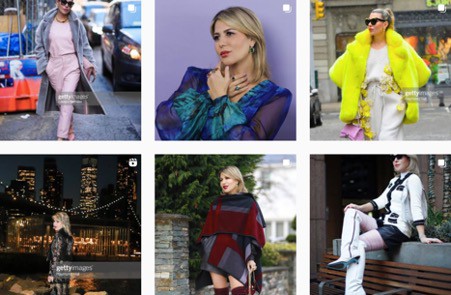 Raised in Crimea, Ukraine until she moved to the U.S. in 2002, this New York City-based fashionista chose Instagram as an outlet for her creativity and has never looked back. With over 261k followers, Olga's passion hasn't faded. As a child, she took inspo from Paris and is now living the dream.
Content
You won't need to scroll far to see some of that Paris fashion inspo Olga told us about. Her style is polished. Sophisticated. High-end. Designer. Well-executed fabulousness!
This self-described dreamer says she's always liked "different" and "unique" but was always told not to stand out. That she should tone it down. Well, it's safe to say those days are behind her. This is evident in the way she embraces bright colors in her fashion choices. We're talking about a lime green dress, a Fuschia pantsuit, a hot red bikini top, and a sunshine yellow jacket… just to name a few.
Olga is also an avid supporter of sustainable fashion and a lover of travel: expertly weaving these into her well-composed shots and captions.
When it comes to Collabs, Olga is a pro! She's partnered with several brands in fashion, from swimwear to jewelry, footwear, handbags, and everything in between. She may have a high follower count, but her engagement rate is a strong 3.5%. Olga knows how to keep her followers engaged!
Stand with our friends in Ukraine by collaborating with our Ukrainian influencers. Start with a Collab with Olga!
---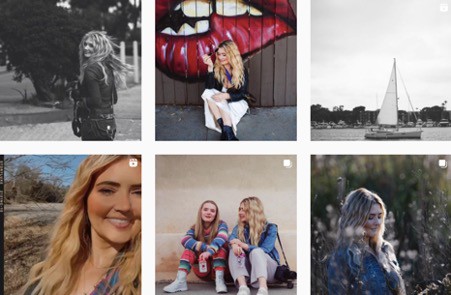 Based in sunny California, USA, Olya Hill is another influencer from Ukraine doing big things. She's the Creative Director behind Living Notes – a modern lifestyle brand. She's also a photographer, professional ballerina, and mother to 7 children. She has a passion for art and design and loves sharing years of research and teaching to help empower parents to make the best choices for their families.
Content
Although Olya's main categories are lifestyle and parenting, one of the first things you may notice about the content on her Instagram account is that art seems front and center for her. We love how she weaves it in with any parenting (or other) advice she may be giving. It's so refreshing!
Over on her Living Notes website, you'll find blog posts and other resources on parenting – from pregnancy right through to the older kids. Her followers can also find health tips to benefit families – from clean living to general health and wellness. She's also sure to share tips for the modern woman – how to balance your career and family, and even fashion and beauty tips!
With a combined total of over 615k followers across Facebook and Instagram, with over 611k on Instagram alone, you would think her engagement might suffer a little. But nope. Olya is sitting pretty on 2.9% – proving that she still has her followers hooked. Olya is a gold mine for Collab opportunities. Check her out!
---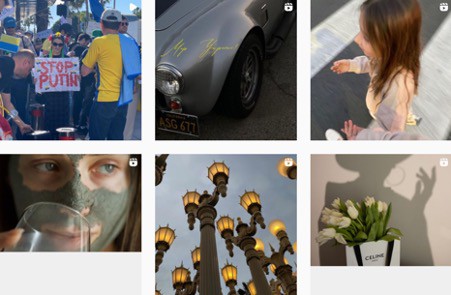 Also based in California, USA, Olya Mosendz is a Ukrainian beauty and lifestyle influencer. This busy mom has her own beauty company – Lua Pele – and loves sharing moments with her family.
Content
Olya's content presents a perfect blend of editorial pictures, heart-warming moments, and candid shots of her daughter and partner.
She loves sharing not only beauty and lifestyle tips but fashion inspo as well. Her captions are in Ukrainian – which makes sense because a large percentage (about 40%) of her audience is from Ukraine. Her captions are also full of personality, often motivational, and always positive.
This Ukrainian influencer's followers can also find a bit of travel content on her page. Whether Olga and her family are taking a leisurely stroll on a black sand beach in California or basking in the sun in Hawaii, she takes some fantastic shots – sometimes using drone photography. Thankfully, she also provides fantastic tips on choosing a shooting location – thanks, Olya!
Her portfolio of Collabs with brands is just as impressive as her content. Olya has partnered with brands in the luxury skincare, health, and even pet industries. It's safe to say that this influencer from Ukraine is definitely one to team up with.
So show your support for Ukraine with a united collaboration with influencer Olya.
---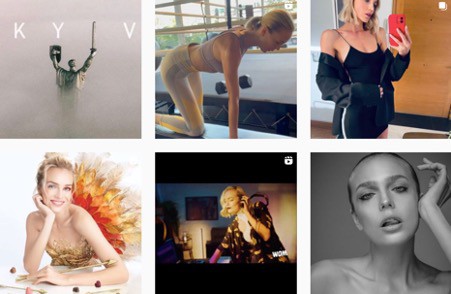 Say hello to Daryna Cherkasova—another inspiring creator to join your campaign with Ukrainian influencers. Daryna is a well-traveled fashion model who has worked with top agencies in Europe, Asia, and the United States. She's also multi-lingual and has a passion for travel and fitness.
Content
Amidst the various top-notch fashion posts littered on her Instagram page, you will also find candid shots of Daryna traveling and living her life. The vibe we get here is of a woman just doing her thing. Love it!
Daryna's page seems well-rounded and authentic… almost saying "Yeah, I'm a high-end fashion model but I'm also a regular person". Brands! Listen up! Get you a Ukrainian influencer who can do both! It's the relatability factor for us.
Her captions are short and to the point, letting the pictures speak for themselves. And you know what they say about a picture's worth.
Daryna is another gold mine for Collab opportunities – what are you waiting for?
---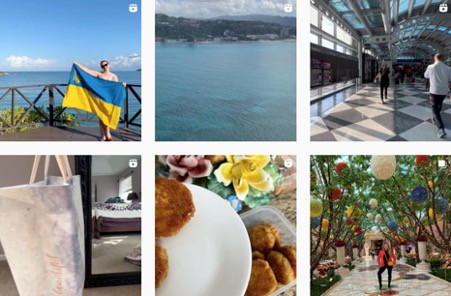 Hailing from Ukraine and living a new life in Illinois, USA, Olesya loves adventure, travel, and family and is determined to share helpful tips for those with wanderlust.
Content
Olesya is giving us lots of video content – and we love it! Especially when it comes to travel content. This influencer from Ukraine gives awesome summaries of the places she visits. Do this. See that. It's value for money. Don't forget to check out xyz.
Fantastic! When you're on an adventure, who has time to read long-winded captions? Olesya inspires us to go out there and experience new places for ourselves.
Her videos and captions are in she speaks Ukrainian, but you don't need to speak the language to tell that she has a lively personality that connects with her audience. This Ukrainian micro-influencer is surely on her way to bigger things!
---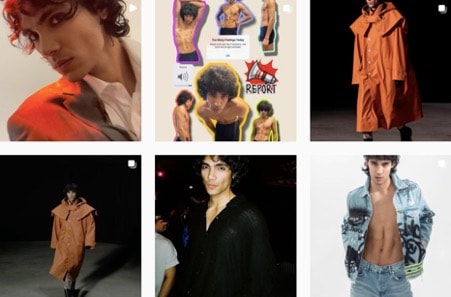 Next on our list of influencers from Ukraine is Amirsam. He's based in Kyiv and is a lover of all things fashion and fitness.
Content
Amirsam is a high-end fashion model who has even been featured in New York Fashion Week. If you're a brand looking to Collab with a professional male model (who is also into fitness), Amirsam could be the Ukrainian influencer for you.
With a follower count of just over 10k, he's just catwalked into micro-influencer status with a phenomenal engagement rate of 9.9%. Amirsam knows how to harness his skills and we believe that a Collab here will be a hit.
---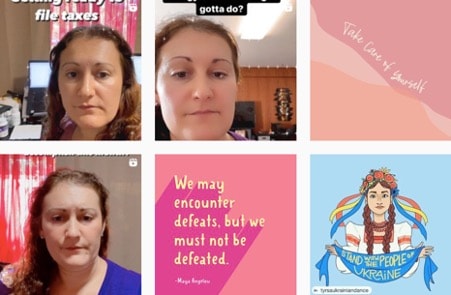 Born in Kyiv, Ukraine, and currently based in Hawaii is Julie. She's on a mission to help lessen the mental load of working moms and give them the tips they need to further enjoy motherhood.
Content
First off, can we just say that we love Julie's Instagram handle! It clearly states what she does and who she's trying to help – other working moms! And that "fab" bit lets us know that her personality is shining through.
Secondly, her content truly is helpful for all the moms out there; especially on her blog titled Fab Working Mom Life (seriously loving the addition of the word fab… might take this up). Julie shares tips on everything from parenting to finances and everything in between.
Where can you find Julie? She's got content on Facebook, Instagram, Twitter, YouTube, and TikTok – can't miss her!
If you're a brand targeting working moms or even looking to stand with Ukraine, Julie is the influencer to connect you to them.
---
What do we love about this roundup? The flair with which these Ukrainian influencers share their content. Not only do they deliver high quality, but their personalities rope us in and leave their audiences wanting more.
Click on any of the profiles of our Ukrainian influencers above (why not all of them!) to invite them to stand with you!