Artisan fragrances. Amazing essential oil treats. Luminous natural beauty. Diamond glow melted highlighter. Luxury Cacay oil. Natural hair care. Healing skin treatments. And beautiful organic lotion bars.
Influencers with a heart and soul for natural and organic cosmetics, these brands have some extra natural beauty love to share with your followers.
Here are the natural beauty brands that are looking for creators just like you:

Let's create some beautiful collaborations!

From rejuvenating Cupuacu to regenerating Pracaxi, smooth glowing skin is a good body scrub away. And because you're pampering yourself, perhaps the detoxifying Brazilian pink clay mask or the green clay mask for oily and acne-prone skin could be your mask of the day. Made with ingredients from the Amazon forest, Lumaskin products are vegan, organic, natural, and cruelty-free—exactly the way beauty should be.
Influencer Program
Lumaskin is looking for beauty and lifestyle influencers in the United Kingdom to promote its range of skincare products and increase brand awareness.
Influencer perks include:
Pay-per-post sponsorship
15% commission on sales
---

Beautiful healthy skin starts here. Treat yourself to nature-inspired CBD-infused skincare products from GentleCBD. Healthy for your body and gentle for your skin, get your essential or advanced kit from GentleCBD.
Products like the hydrating GentleCBD Vitamin C Serum are great for their anti-aging properties and help soothe your skin—and the best part is that it is suitable for all skin types.
Influencer Program
Health and beauty influencers are invited to collaborate with GentleCBD.
Influencer perks include:
---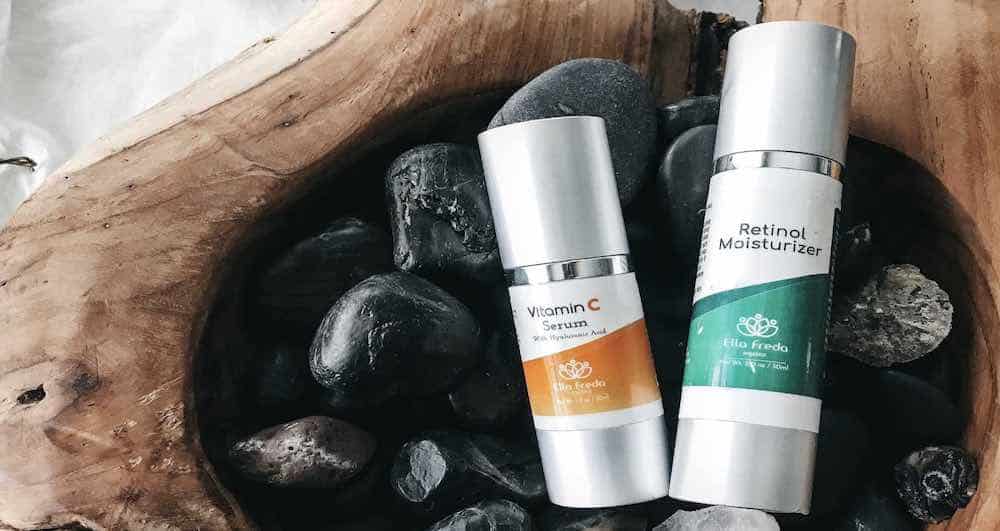 Attention all skin types—even those with sensitive skin. Nourish your skin with natural cruelty-free skincare by Ella Freda Organics.
Let's get your skincare routine started. Here are some products to look out for: the Facial Vitamin C Serum for its powerful antioxidant properties, the Hyaluronic Acid Serum for hydrating plumpness, the Neck Firming & Skin Tightening cream for anti-aging goodness, and the Lash & Brow Serum for gorgeous definition.
Excited to share these amazing products with your followers?
Influencer Program
Ella Freda Organics is looking for beauty, skincare, and lifestyle influencers to collaborate with.
Influencer perks include:
Pay-per-post sponsorship
10% commission on sales
---

Your hair follicles are in for quite a treat with this best-selling garlic shampoo and conditioner by Nora Ross. Wait. Before I go on, it is odorless—so no need to worry about smelling like a walking clove of garlic. Instead, enhance your hair growth and strength with the amazing benefits of this garlic hair treatment. Add shine, increase moisture, fight frizz, and prevent damage.
There's more. Explore the wellness collection by Nora Ross with 100% herbal supplements for balance, strength, energy, and more.
Would you love to share this brand's natural beauty products with your followers?
Influencer Program
Nora Ross is looking for brand ambassadors. Beauty, health, and wellness influencers are invited to apply.
Influencer perks include:
---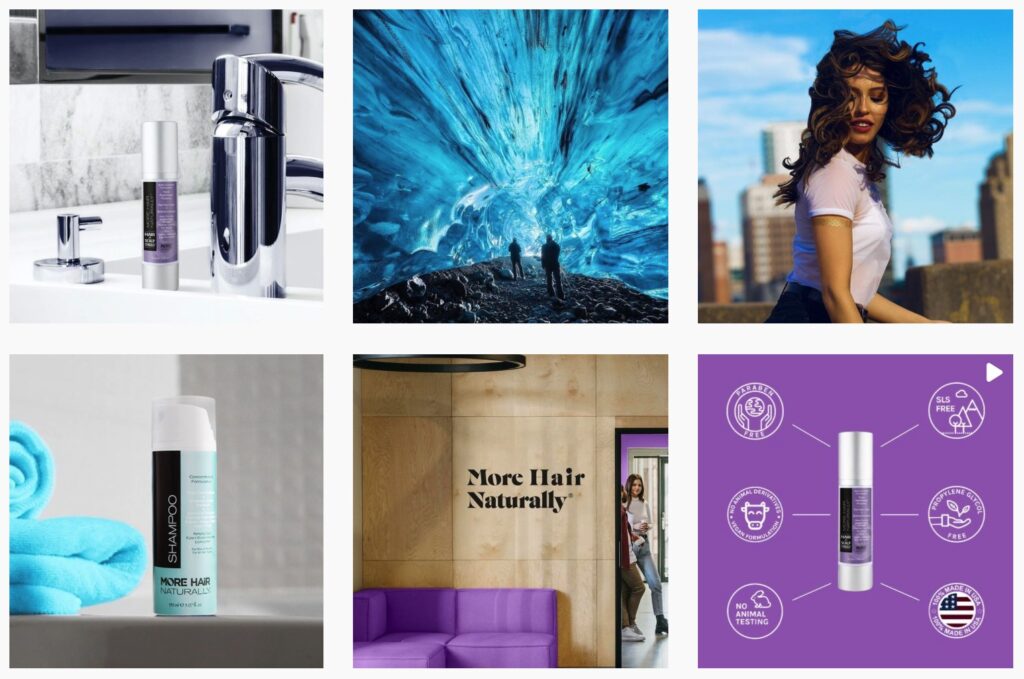 Thicker, fuller, and many more great hair days. It's an all-natural stem cell treatment away with More Hair Naturally. Formulated using the regenerative qualities of stem cells, these advanced topical products help treat thinning hair—naturally, with no side effects and no lifetime usage.
Products include an advanced stem cell treatment, shampoo, conditioner, exfoliator, and kits are also available.
This drug-free stem cell hair regeneration treatment has a positive success rate in both men and women. After reading a few reviews, you'll certainly be pumped to give it a try.
Influencer Program
Health, wellness, and hair influencers in the USA with 100,000+ followers, More Hair Naturally would love to collaborate.
Influencer perks include:
---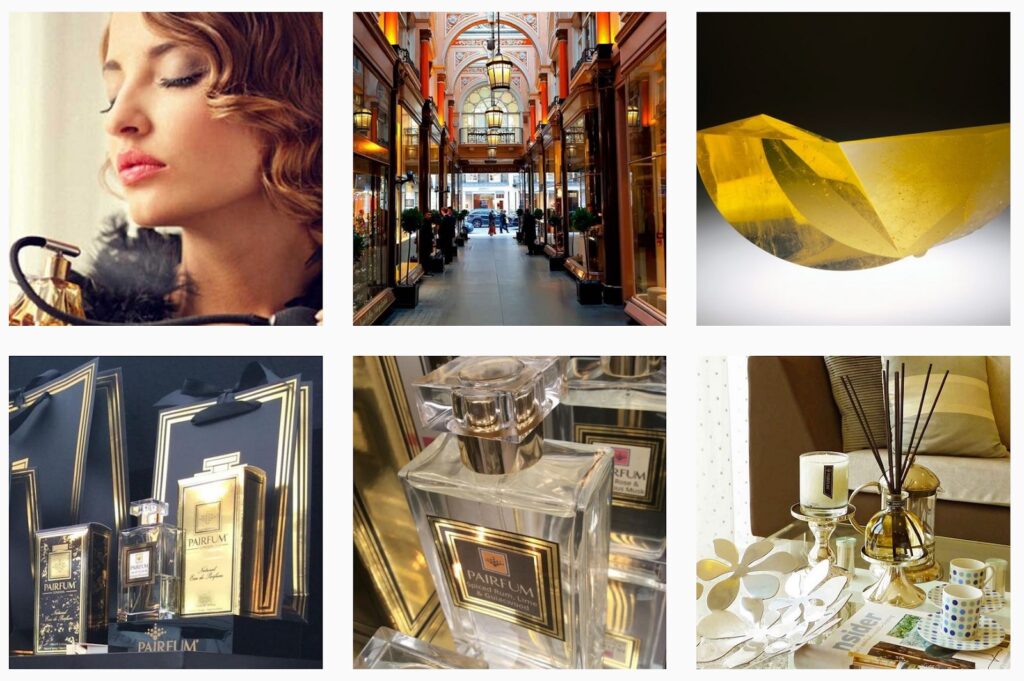 Spiced rum, lime, and guaiac wood. Spiced coffee and oaked vanilla. Grapefruit, pepper, and black cedar. Madarim blossom and sandalwood. Salt sea, sage, and amber. Get ready to diffuse into the moods of these and so many more exotic natural Eau de Parfums from Pairfum London.
From limited artisan Eau de Parfums, and luxury home fragrances, to scented candles—made by an in-house perfumer, Pairfum London's niche collections will inspire you with unique fragrance notes and add lasting luster to your style.
It's luxury at first scent.
Influencer Program
Are you an influencer with style who's also looking to promote beauty brands that use natural ingredients in their products? Because a luxury scent of Pairfum London on your feed awaits you.
Influencer perks include:
---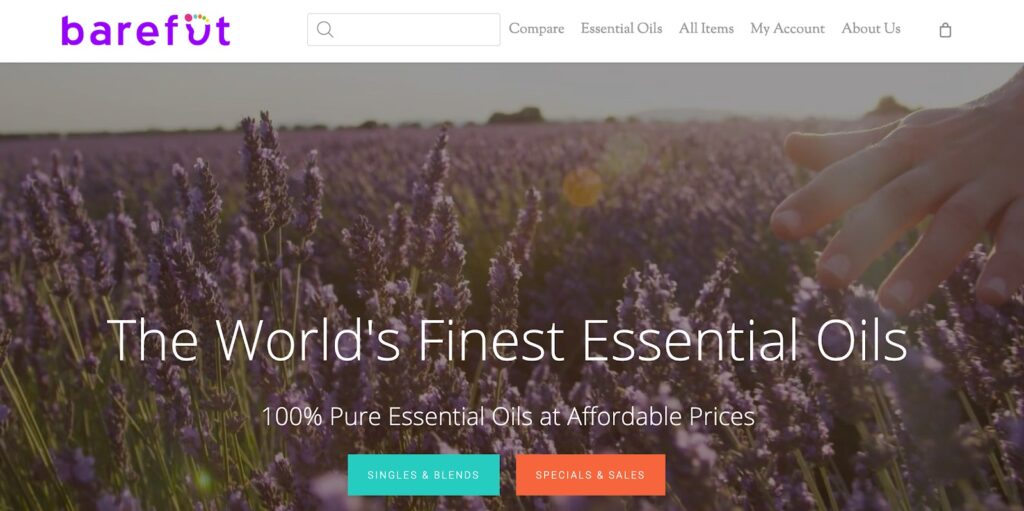 A few drops are all you need. Inspire your journey in natural health and beauty care by discovering the amazing benefits of essential oils. One oil and one drop at a time. Yes, it's that simple. In fact, that's exactly what I love about essential oils. With 100% pure essential oils from Barefut, you can create blends and solutions for almost any health and beauty need. And don't stress, conveniently, ready blends are also available. Like the anxiety eternity blend and the anti-cellulite ready-to-go balm.
Discover a variety of essential oils such as the Babassu Oil which is made from palm trees in Brazil. This amazing oil treats acne, repairs scarring, and also relieves dry and itchy irritations.
How can you not go natural once you discover the benefits of essential oils?
Influencer Program
Beauty influencers earn a commission of 20% on first orders and then a 10% commission on subsequent orders.
For the beauty bae with natural products at heart, this brand collab opportunity is certainly for you.
---
Caley Cosmetics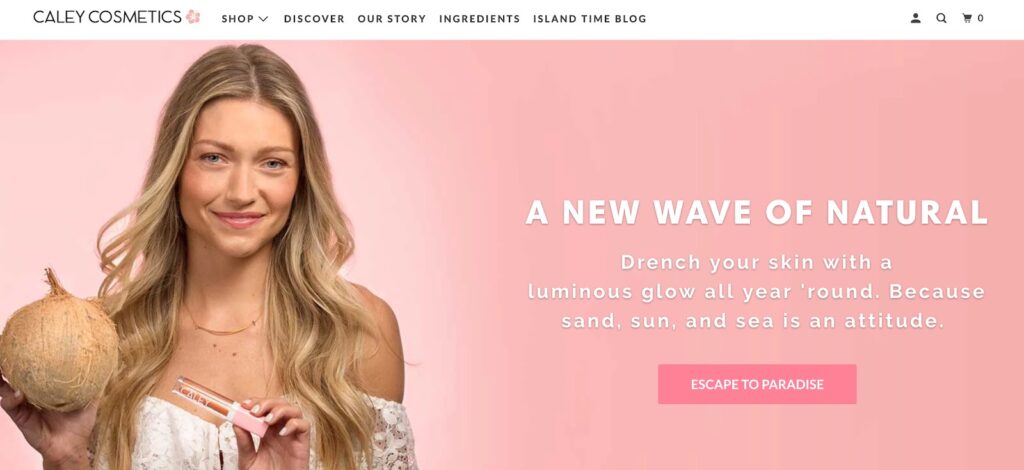 How about treating yourself to luminous beauty all year round? All-natural and all so beautiful with Caley Cosmetics. Give your beauty a natural makeover with natural beauty products and makeup. Natural lipsticks infused with nourishing oils and waxes give your lips intense moisturization for the ultimate supple and smooth pout. Or the Beachy Kiss natural lip gloss with probiotics for extra TLC.
Liquid lipsticks, lip liners, brow definers, eyeliners and so much more – indulge in your love for natural makeup with Caley Cosmetics.
Influencer Program
Share your love for the natural beauty products of the Caley Cosmetics brand with your followers and earn a commission of 8% on sales.
Influencers also access the brand's launches of their latest beauty products and more.
---
VENICS ORGANIC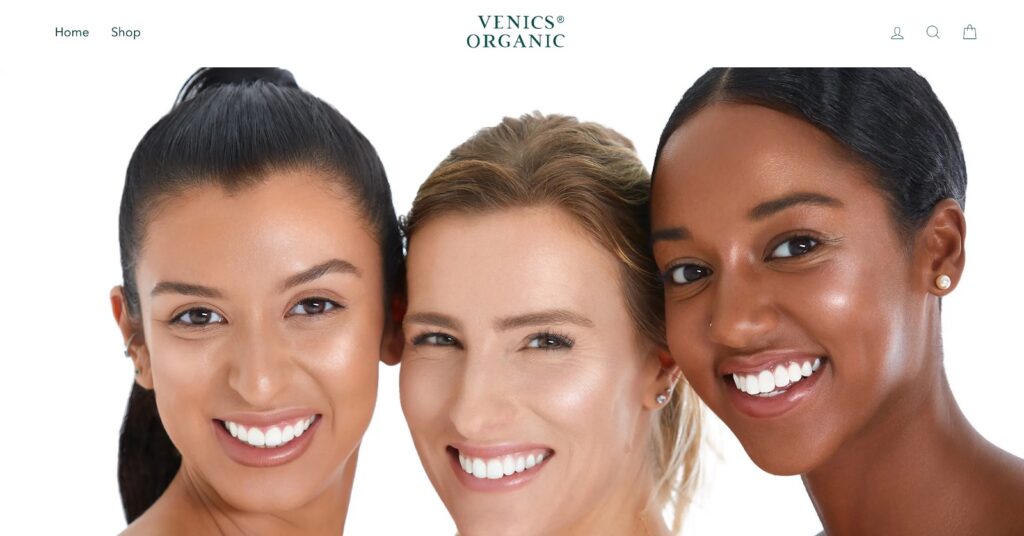 Did you know that the average cosmetic consumer exposes their skin to over 500 synthetic chemicals daily? That's totally insane, right?! Need any more motivation to go natural? Well, organic makeup from VENICS ORGANIC couldn't get any more appealing to any cosmetics user. For the ultimate glow, pop the diamond glow melted highlighter into your makeup bag and let it work your glow when you need it. And we all know everyone is big on lashes at the moment, so the feather-like cruelty-free lashes from VENICS ORGANIC are perfect for the natural makeup enthusiast.
100% vegan. Toxic-free. Cruelty-free. And of course, naturally beautiful.
Influencer Program
Are you an influencer who's passionate about living an organic clean lifestyle? Would you love to inspire your followers with the natural beauty products of the VENICS ORGANIC brand?
Then apply with your Instagram details and YouTube channel if applicable. Let them know if you have experience with organic beauty products and also why you're interested in becoming their brand ambassador.
---
Naya Skincare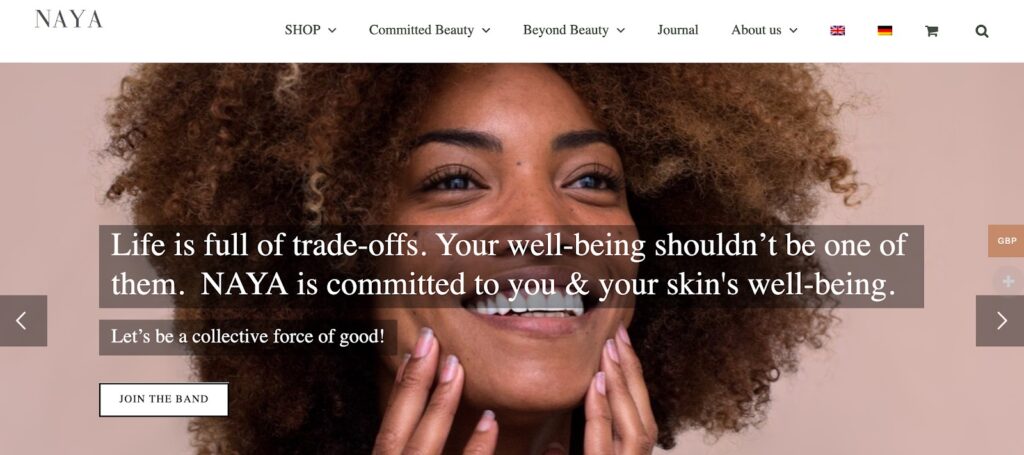 Your skincare routine should be simple. And if anything, it should actually care for your skin. Because nature is best, Naya Skincare formulates skincare products infused with natural ingredients inspired by science. Made in Germany, get skincare products such as the overnight hydration mask, the everyday glow serum, everyday face oil, and the luxury Cacay night oil with Retinol. This special oil will give you an amazing skin glow that you'll certainly love.
Naya Skincare is vegan, cruelty-free, and made with 100% non-GMO.
They're all about inspiring healthy lifestyles by connecting people to nature.
Influencer Program
Would you love to inspire other women to fall in love with their skin? With Naya Skincare, you certainly have the opportunity to become a beauty coach.
So partner with this inspiring beauty brand, share your passion for natural skincare, and earn an extra income.
---
Belle Bar Organic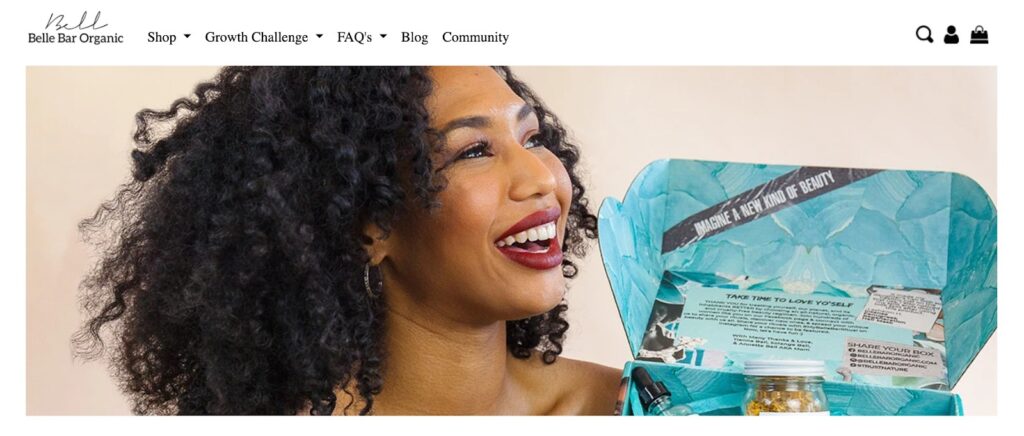 Going natural with your hair? No need to stress and fuss because Belle Bar Organic will help make your natural hair journey a pleasure and a treat. Get amazing natural hair care products like the strengthening tea rinse, the thickening ayurvedic herbal hair oil, the restorative hibiscus hair mask, and the golden sea buckthorn shine and moisture hair butter.
Influencer Program
Are you a beauty influencer on your own natural hair journey?
Inspire natural hair care and share the love for the Belle Bar Organic brand.
Influencers get free samples to use and review.
---
Earth Wise Beauty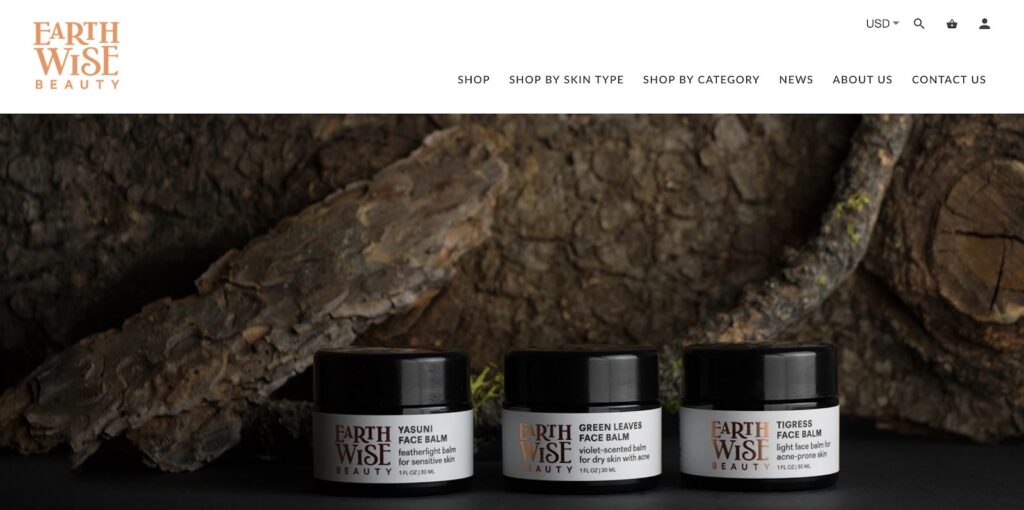 Potent. Healing. Luxury. Organic skincare. Made for the modern woman. Earth Wise Beauty is the organic skincare treat that you never knew you missed till you've tried it. Get the magical Babassu face oil for ultimate skin hydration and softening. For mature skin types, the black locust firming concentrate is a renewing treat.
Discover products by skin type, from acne-prone, and mature combinations to sensitive skin.
Influencer Program
Are you passionate about promoting organic skincare products to your followers? Active within the green beauty community? Vibrant and authentic?
If this is you, then Earth Wise Beauty would love for you to partner with their brand and share their organic goodness with your audience.
---
Terrestrial Organics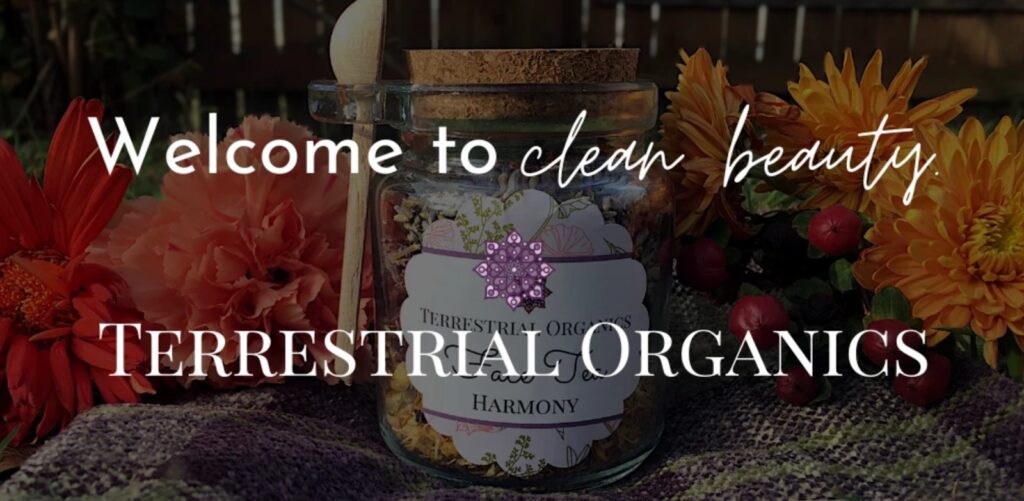 Organic handmade beauty doesn't get any more reviving than Terrestrial Organics. From organic mineral-tinted lip balm, and vibrant organic eyeshadow to organic clay masks to help fight acne and treat signs of aging. Also, get beautiful organic lotion bars like organic shimmer, rosemary and cinnamon, and rosehip oil.
Product after product, Terrestrial Organics will get you excited about organic beauty care.
Influencer Program
Are you a US resident with a love for organic beauty? Then listen up.
Beauty influencers with 500+ Instagram followers and 350+ Facebook friends can apply for the Terrestrial Organics program to promote the brand and its products.
Influencers get a 25% off coupon code as well as a free item monthly to promote to their audience.