Things are looking bright, folks. Especially with this month's HOT influencer programs, your month is about to get BRIGHTER.
All the travel, fashion, beauty, lifestyle, parents, pets, women, business, video entertainment, and jewelry influencers – we have these hot brands for you to promote this month:
PRALY – Fashion & Jewelry Influencers
One Kind Clothing – Parent Influencers
Inalux Beauty – Beauty Influencers
Papa Poooch – Pet Influencers
Confetti Saturday – Women & Family Influencers
Just Say Anything – Fashion Influencers
Handcrafted Joy Boutique – Fashion, Family & Lifestyle Influencers
TMB Tax & Financial Services – Business & Entrepreneur Influencers
Afromerch – Fashion Influencers
Glam Passports – Travel Influencers
Thrifty Threadz – Fashion Influencers
HoneyBrows by Jasmine Chan – Beauty Influencers
Sylvialuxy – Beauty Influencers
Pleavure Store – Lifestyle Influencers
TikTok – Video Entertainment Influencers (the BIG one)
Aakarshan By Aditi – Jewelry Influencers
Maximize your exposure and reach a wider audience by promoting your affiliate program and collaborating with an influencer. Use our ambassador program to find an influencer that can push sales and increase online visibility.
Ready to drop a new collab?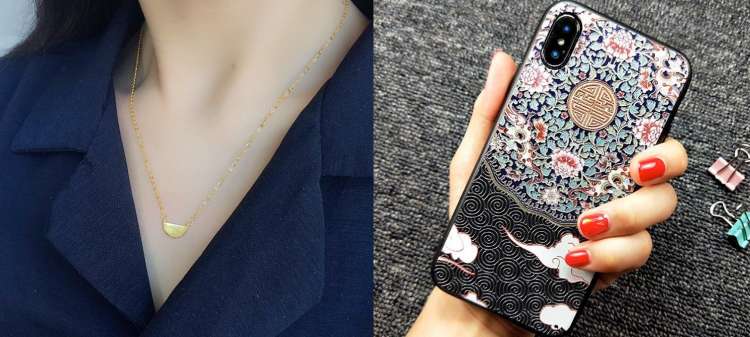 Fashion influencers looking for a hot item that will fly with your followers, PRALY is #collabgoals. These necklaces, bracelets, earrings, and rings will make your social media sparkle. Especially PRALY's Letter Collection – dazzled with catchy inspiring pieces engraved with "I am amazing", "girl boss", "never give up", and more.
And because your phone needs to dress up too, get it accessorized with an irresistibly charming phone case – like the mesmerizing Bee Shell or the mystical Palace Flower. Guaranteed to blow up your Insta action.
Influencer Program
If at this stage you're showing symptoms of FOMO, then you've got to apply for this scorcher of an influencer program and get these pieces up on your feed.
Influencer perks include:
20% commission on sales
Coupon code to share with followers
Ambassador shop – 50% off first purchase and lifetime discounts
Apply here to become an influencer for PRALY.
---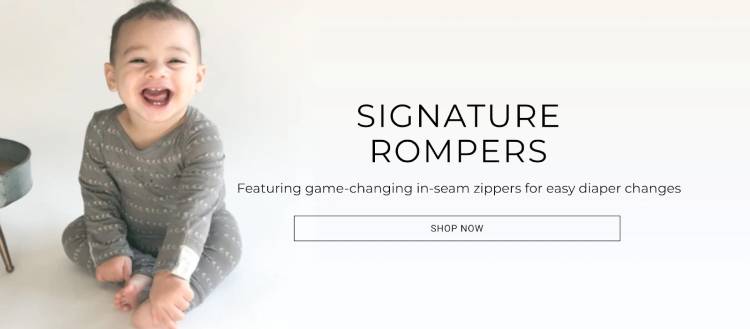 Parenting is one beautiful experience of chaos. Yes, beautiful chaos. Where growing and changing are the highlights of each day – literally. Your growing adorable little human and all the diaper changes in-between.
Cuteness, style, and most importantly, function. These are all the needs of a modern-day parent looking for baby clothes. And I think all parents can agree that great products are products that make your life easier. Things like game-changing rompers from One Kind Clothing. These are made with in-seam zippers for quick diaper changes. Phew.
One Kind Clothing is a designer baby and kids brand with modern and eco sleepwear and clothing – the perfect companion for any modern parent.
Influencer Program
Parent influencers, add more sweet coos and adorable baby outfits to your social media feed with One Kind Clothing.
Influencer perks include:
15% commission on sales
Free item for every 15 sales made
25% discount code
Apply here to become an influencer for One Kind Clothing.
---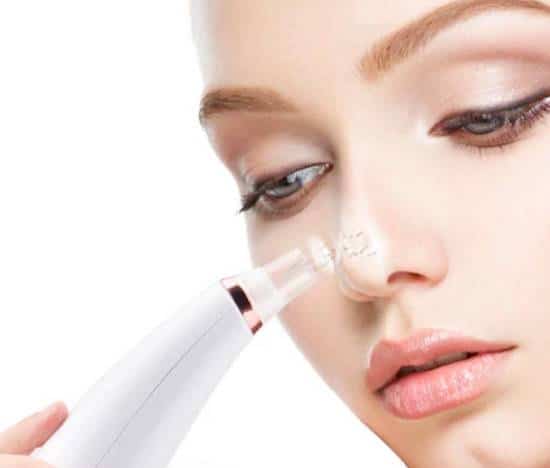 Clogged pores. Blackheads. And pimples. Yeah, these legends may never make it to your profile picture, Insta feed, or TikTok video – not without a reliable filter at least. But these blemishes are very much part of real-life for many. The good news is that you don't need to go dig up your face or plaster yourself with harsh chemicals. Relax. A nifty blackhead and pure vacuum from Inalux Beauty is all you need. This microcrystalline blackhead instrument is the perfect beauty companion to take care of your pores when you need it.
Influencer Program
Beauty influencers, say goodbye to pimples and share this must-have beauty product with your followers.
I think an awesome tutorial video will make this product fly, don't you think?
Influencer perks include:
Apply here to become an influencer for Inalux Beauty.
---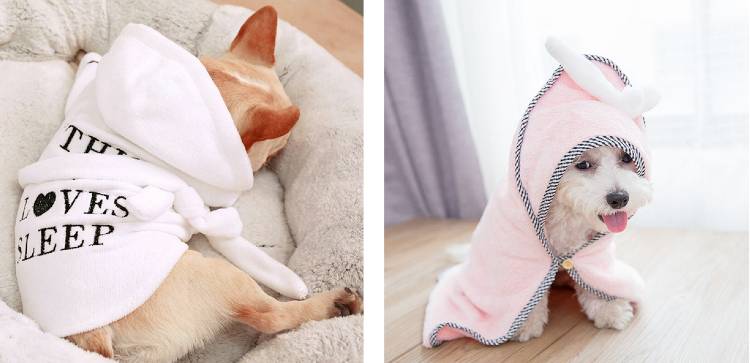 My heart just melted and yours will too once you check out Papa Poooch. Dog parents, be prepared for the ultimate cuteness overload with these hot pet products. And influencers, these items will surely give your followers bulging heart-eyes and send them straight to add-to-cart. Just drop a heart-melting red puppy puff jacket on your feed and then see what happens. Or your fur baby in the coziest dog bathrobe on pamper day? Hashtag dogsofinsta.
And just when you thought things couldn't possibly get cuter, wait till you see the banana pet bed.
Papa Poooch also has hot tech pet products – like the automatic feeder with built-in voice recording, a cool interactive chase toy, and more.
Influencer Program
Dog lovers and influencers have really amazing products to choose from Papa Poooch – and products that your followers will love. All that's expected from you with this hot influencer program is to share posts weekly and stay active on your social platforms.
Influencer perks include:
15-20% commission on sales
Apply here to become an influencer for Papa Poooch.
---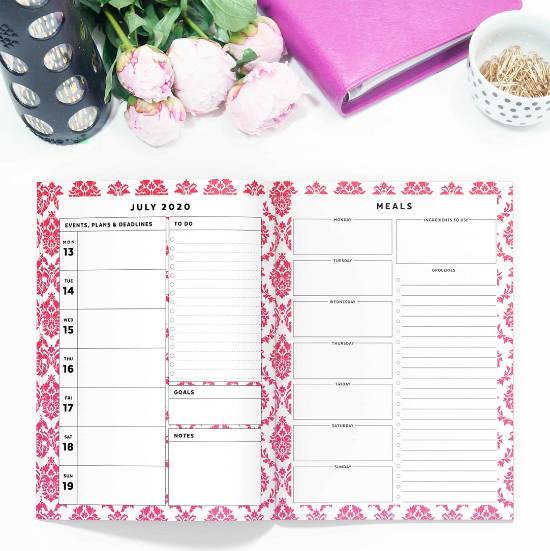 As Dale Carnegie says, "an hour of planning can save you 10 hours of doing". Working women and moms, Confetti Saturday will help you create your game plan. These customizable planner inserts will complement any lifestyle to help you organize it all. Mix and match your planner inserts – available in constructive themes such as House Sitting and Cleaning.
You can also get limited edition all-inclusive planners to get your entire month in order. Packed with weekly planners, a monthly calendar, a budget, a meal planner, and so much more.
Confetti Saturday is just what the busy modern woman needs to manage all the ins and outs of her day.
Influencer Program
Ladies, spread the love for Confetti Saturday with your followers and help other women plan for success.
Influencer perks include:
Up to 10% commission on sales
Free products for reviews
Quarterly giveaways
Apply here to become an influencer for Confetti Saturday.
---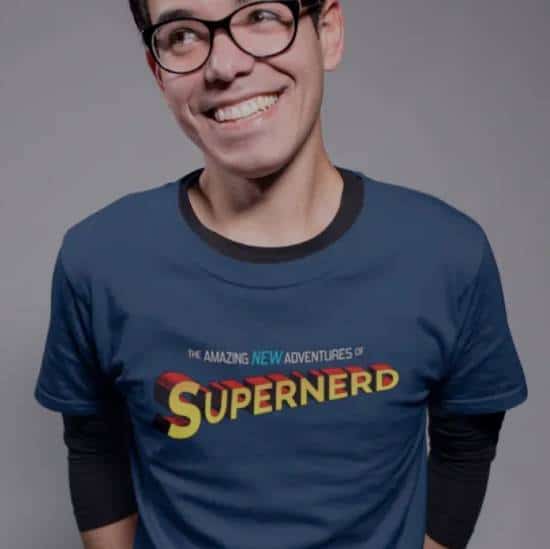 Influencers, a great tee always wins on your feed. So go find yours from Just Say Anything. These t-shirt designs come in quirky illustrations, fresh prints, sassy statements, and cheeky humor. Guaranteed to get reactions rolling in on your posts. From "The Amazing New Adventures of Supernerd", "Extra Divalicious", "No Touchy", to vibrant pride tees like "Queeralicious" – the lovable catchy tees are a quick win for any casual and streetwear loving influencer.
And for extra sass, try out their offensive collection.
After all, "fashion is a way to just say anything without a word" – right?
Influencer Program
Ready to jump onboard their influencer program and drop these fresh tees on your social media?
Just Say Anything has epic tees waiting for you to unleash.
Influencer perks include:
Apply here to become an influencer for Just Say Anything.
---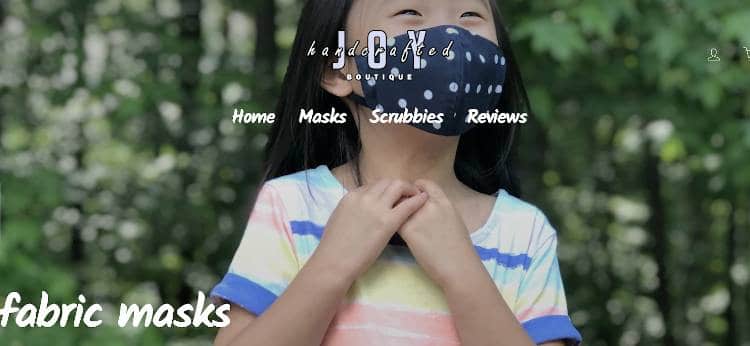 Yes, masks have become the order of the day. But with Handcrafted Joy Boutique, they're made with love and their designs may just brighten up your day. Handmade by Heajung (Joy) Kim, a grandmother that has been dressmaking all her life, these fabric masks come in lovely colorful floral prints, neutral solids like Black Canvas, cute bicycle prints, timeless polka dots, trendy camo, and more.
And the best part is that they're available for both children and adults – in small, medium and large sizes.
And for even more of Joy's creations, check out her colorful dish scrubbies. Who would have imagined that dishwashing could get as bright as this?
Influencer Program
Share the love for these hot handcrafted items with your followers when you join their influencer program.
Influencer perks include:
15% commission on sales
Free products
Payouts per post
Apply here to become an influencer for Handcrafted Joy Boutique.
---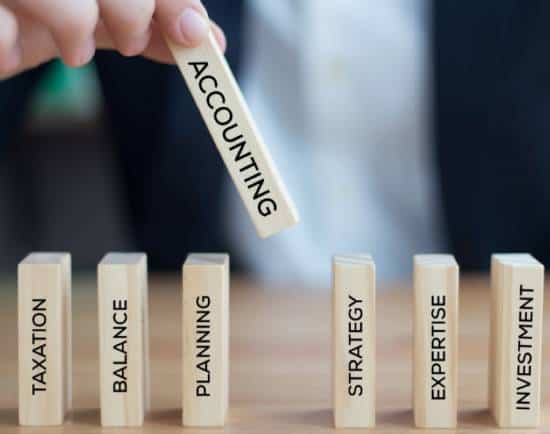 Are you a small business with big goals? Then business management efficiency is critical. To help entrepreneurs and small businesses, TMB Tax & Financial Services offer strategic solutions for accounting, cash flow, tax preparation, bookkeeping, and payroll needs. Save yourself from all the hassle and let them help you manage the important processes concerning the finances of your business.
Influencer Program
If you're an entrepreneur with an online influence, then you can start promoting TMB Tax & Financial Services on your social media.
Influencer perks include:
Commission on sales
Payouts per post
Apply here to become an influencer for TMB Tax & Financial Services.
---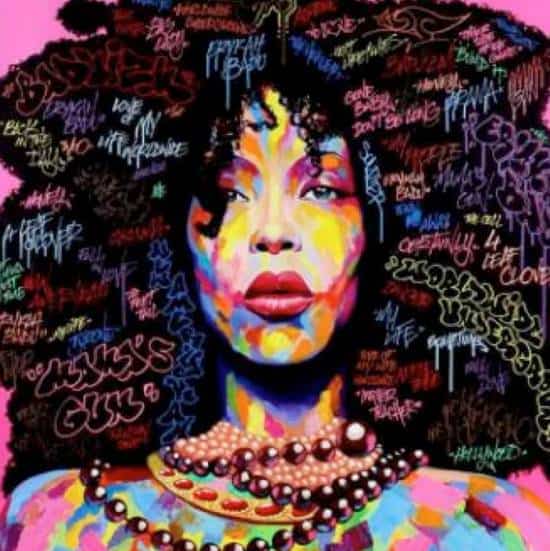 From vibrant colors to striking prints, African fashion is a lively representation of its diverse cultures and traditions. Explore this colorful world yourself at Afromerch – with an urban twist. From African printed jackets, tribal pattern leggings, to African mud cloth sneakers. These products will certainly pop on your social media and grab the attention of your followers.
There's more. You can also shop for African-inspired accessories including jewelry and bags, as well as homeware items including throws and stunning shower curtains.
Influencer Program
If you have a love for these items, then join Afromerch's hot influencer program and start promoting their gear on your social channels.
Influencer perks include:
Apply here to become an influencer for Afromerch.
---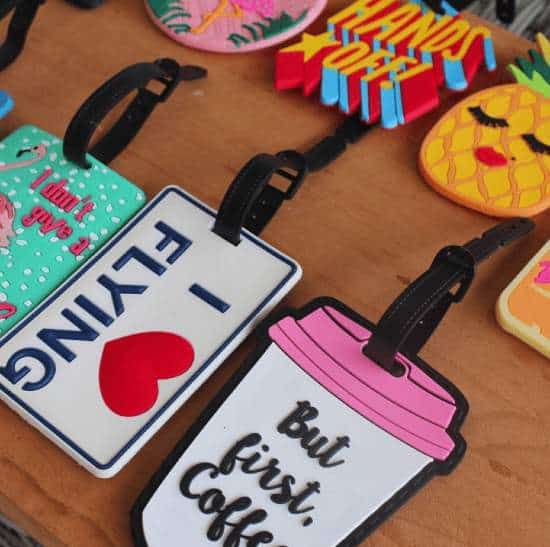 Is there anything better than traveling? Nah, I don't think so. Jet setting. Hotel living. Beach bumming. Adventure exploring.
The sweet life of a travel influencer. They have the best job ever and I'm jealous.
If you're all about the travel life and you inspire the lifestyle of wanderlust with your followers, Glam Passports would love to collaborate with you. Their hot influencer program is recruiting creators to promote their chic collection of travel accessories.
Warning: you won't be able to resist the temptation of impulsively booking your next holiday.
Interested? Catch them on Instagram on @glampassports and drop 'em a DM.
---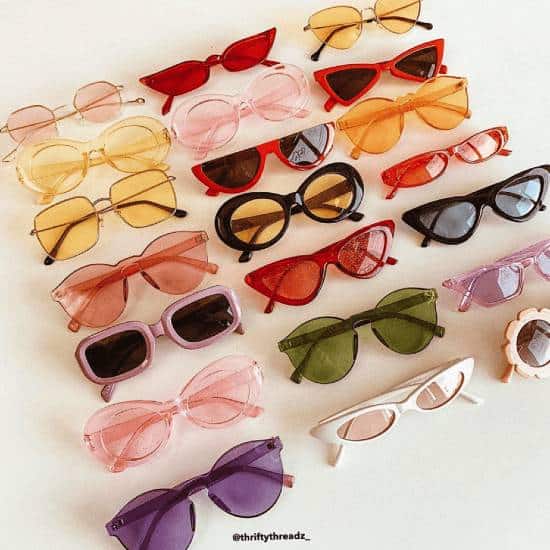 If anything dazzles the Instagram universe, it's a fabulous fashion sense. Fashion influencers know how to do this best.
And what more could a vintage fashionista need than darling apparel and accessories from Thrifty Threadz?
Pop your Instagram feed with statement black and white checked clout goggles to inspire irresistible vintage vibes. A sweet selfie in a white ruffled crop top will brighten up anyone's feed. And for a splash of color and happy vibes, the retro rainbow top will be worth sharing too.
Promoting these vintage items from Thrifty Threadz will be such a pleasure.
Thrifty Threadz is looking to collaborate with fashion influencers, so apply here if you're keen to join their sizzling program. You can also catch them on Instagram on @thriftythreadz_.
---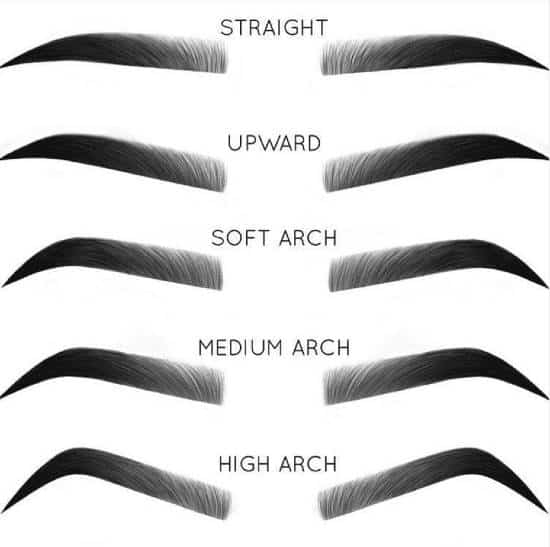 Beauty baes looking for a hot item to promote that your followers will love, check out HoneyBrows by Jasmine Chan.
She's a certified microblading artist that will give you amazing eyebrows that last up to three years.
Microblading, also known as eyebrow embroidery, is less invasive than cosmetic tattooing.
She won't just microblade any eyebrows on you, she'll recommend the best shape suitable for your facial features. Sounds pretty professional, doesn't it?
Jasmine is based in Bradenton, Florida so influencers that have a following in that area are welcome to collaborate.
HoneyBrows by Jasmine Chan is looking for influencers to promote her services so if you're interested, pop her a DM on Instagram or on Facebook.
---
Beauty Gadgets for Beauty Influencers: Sylvialuxy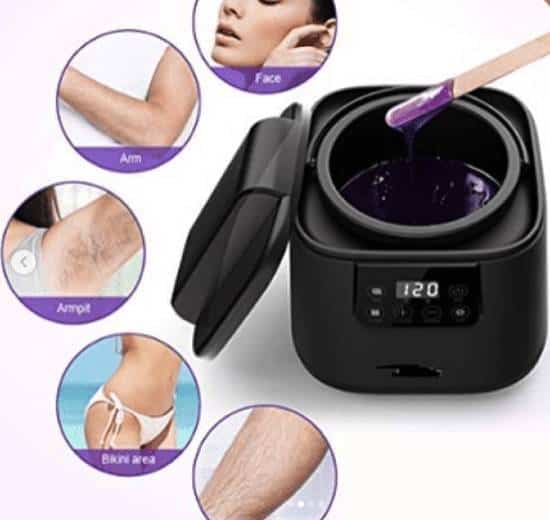 There are two kinds of influencers. One that posts a pic or a vid with a short caption to their massive audience.
Then there's the more thoughtful and opinionated influencer that invests themselves in truly giving value to their followers through thorough reviews and demos.
If this is you and you're a beauty influencer then Sylvialuxy would love to collaborate with you through their hot influencer program.
Sylvialuxy is USA, Germany and UK review agent looking for influencers to review trending beauty devices and products like the rechargeable blackhead remover, the wax warmer machine, the pimple patch, and more.
Interested? Catch them on Facebook or drop them a DM on Instagram @sylvialuxy.
---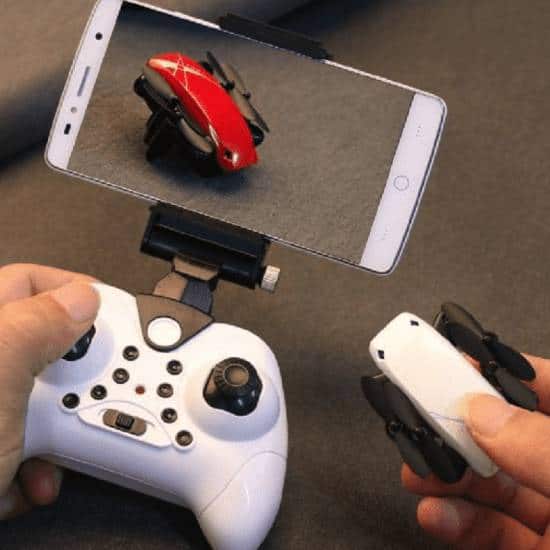 From a fun mini foldable camera drone, a fascinating mobile phone telescope, an innovative virtual laser keyboard to useful everyday stuff like silicone dishwashing gloves, and a cordless mini sewing machine – what more could a lifestyle influencer need to pop their feed?
If you're on the hunt for trending innovative products to promote, then Pleavure Store is your brand to collaborate with.
I actually lost track of all the attention-grabbing stuff because they just have a massive range of hot products.
Promoting and selling can't get any easier when you're working with these products.
They're looking for influencers, so hop onto it and pop them a DM on Instagram @pleavure to collaborate with them.
---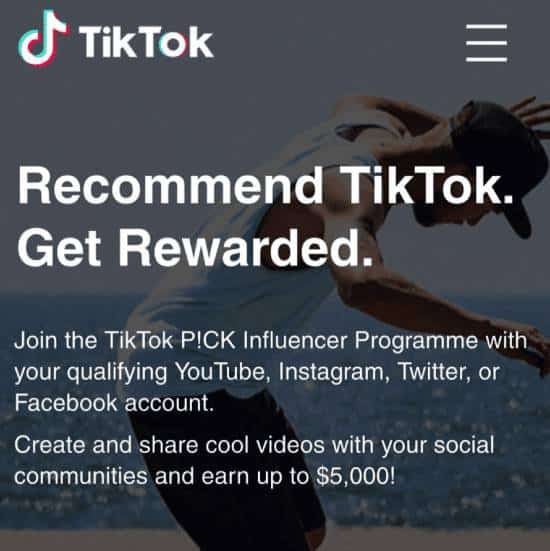 This is the big one. TikTok has just dropped a scorching influencer program.
So if you're big on video content for entertainment on social media, you shouldn't miss this one – especially if you already use the TikTok app.
They're looking for influencers to create and share cool videos. Sounds pretty fun, doesn't it?
You earn based on the performance of your videos – which could be up to $5,000.
Whooooa.
Get creating then, 'cause you never know when your next video will break the internet.
You'll need to register and there are qualifying criteria based on your YouTube, Instagram, Twitter or Facebook account. Apply here to get the process started.
---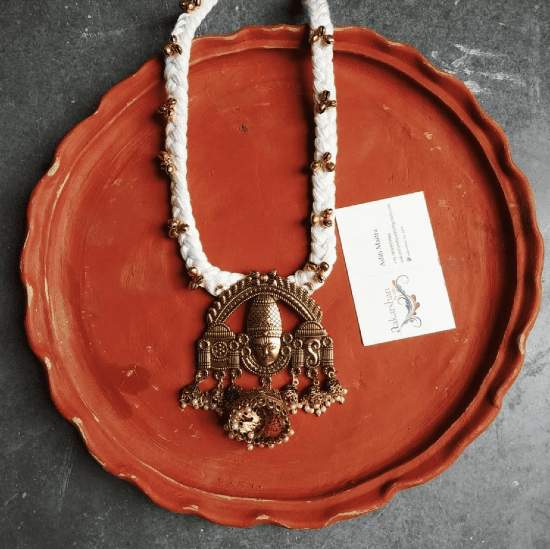 Are you an influencer with a love for unique authentic jewelry?
The kind of pieces that are rare to come by but captivate the soul. Much like the jewelry from Aakarshan by Aditi.
A collection of enchanting handcrafted Indian inspired jewelry awaits influencers with the heart for these special pieces to showcase to their followers.
Matched with the right influencers, this boutique jewelry brand will be a pleasure promoting.
They'd love to collaborate with influencers, so if you'd like to enchant your followers with these handcrafted jewelry pieces, drop them a DM on Instagram @aakarshan_by_aditi.
If you missed last month's collection of hot influencer programs, then you can catch up HERE.