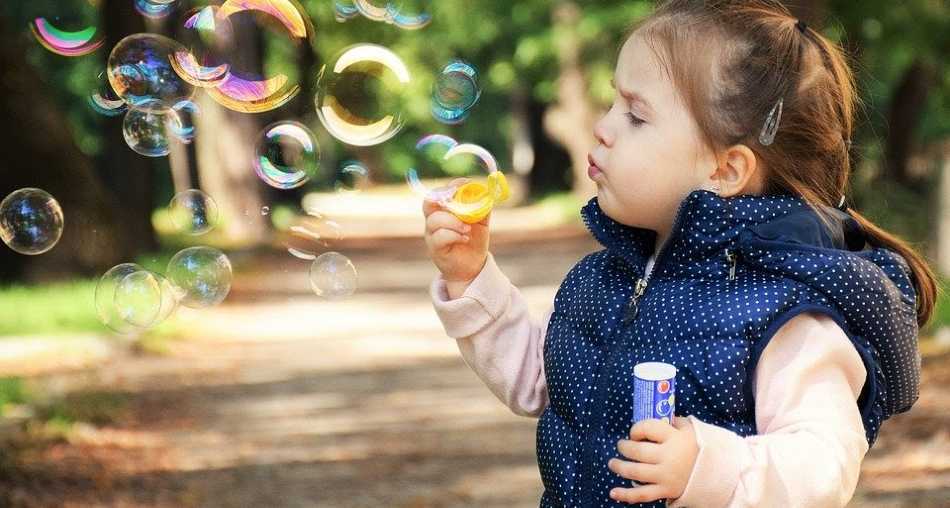 YouTube loves kids!
Child-related keywords are among the most searched terms on our influencer platform. Hence it doesn't come as a surprise that influencers under 10 are ruling the network.
It is common for parents to share videos and photos of their children on social media. However, now they're doing it to make money and the trick appears to be working because some of the top-earning channels on YouTube belong to kids under 10.
In this article, we'll look at some of the best influencers under the age of 10 and talk about how they make money.
Let's get started:
TOP 7 Kid Influencers Under 10
The list is based on several factors including the number of subscribers, views, and niche.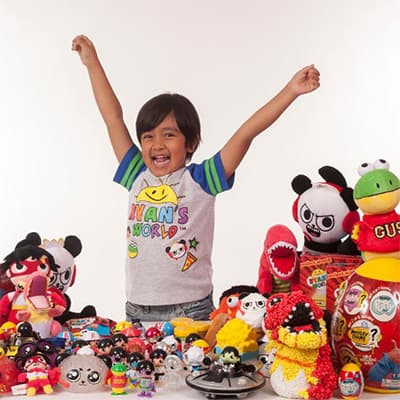 #1 Ryan Kaji
Ryan's channel, Ryan ToysReview, is among the most popular YouTube channels. He is rumored to make about a dollar per second thanks to his popular toy reviews. The YouTube star is worth $20 million and is only 8 years old.
Ryan's family started the channel in March 2015 when he was only three years old and today he has more than 22 million subscribers.
According to Ryan's parents, he was interested in reviewing products and asked if he could be a YouTube reviewer.
Ryan hit the bull's eye when one of his videos went viral earning about 1 billion views. This forced her mother to quit her full-time job to work on his channel.
Ryan now has a team that looks after his multiple channels. He has joined hands with several companies including Walmart, which released his own toy line named Ryan's World.
While the channel has been a massive success, it did receive some criticism due to paid content.
---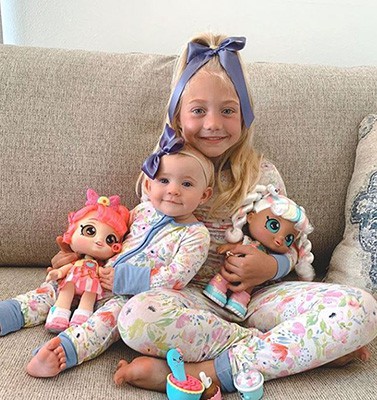 #2 Everleigh Rose Soutas
This six-year-old influencer is worth $2 million thanks to her Instagram and YouTube channels.
She has more than 5 million Insta followers and about 3 million YouTube subscribers who enjoy her craft projects, food challenges, and unboxing videos.
She's known for her style and cool videos, however, a lot of credit for her success goes to her YouTube parents, Cole LaBrant and Savannah Soutas.
Everleigh is camera-friendly and has modeled for names like Kardashian Kids Collection.
---
#3 Emma and Mila Stauffer
If you do not know about the twins then have a look at their Instagram page today to know how incredibly cool they are.
With a net worth of $1 million, the twins are among the richest influencers under 10.
Unlike our previous picks, the Stauffer twins do not owe their fame to YouTube.
Instead, they went viral when their mother shared a video of the two siblings discussing their future plans.
However, they now have a YouTube channel that has a little over 250,000 subscribers.
Their viral video reached nearly 5 million views and their channel today has more than 3.7 million subscribers.
---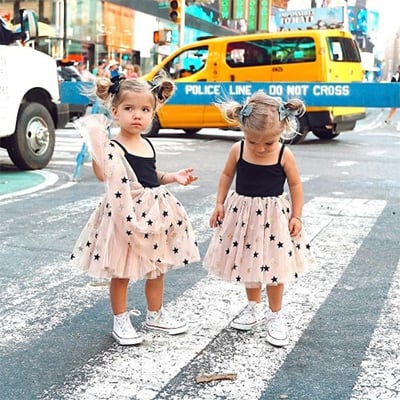 #4 Oakley and Taytum Fisher
Here's another set of twins for you to study. With a net worth of nearly $1 million, the Oakley sisters are the most popular three-year-old pair on the internet.
They have more than 3 million Instagram followers who appear to be highly engaged.
The family also has a YouTube account with their dad Kyler.
The pages are managed by their mum, Madison, who regularly posts adorable photos of the twins.
Their videos and pictures in matching gowns are a rage.
---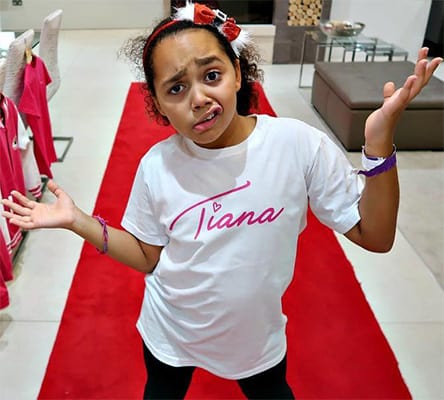 #5 Tiana Wilson
Tiana Wilson and her parents started this YouTube channel to have fun and educate people about toys.
Today, it's among the most popular channels on YouTube with more than 11 million subscribers.
At 10, Tiana is among the richest influencers of her generation, with more than 2.2 billion views on YouTube.
Just like Ryan, Tiana also has her own toy range available at international stores like Debenhams.
She's rumored to make about $5 million per year and typically posts sponsored content.
---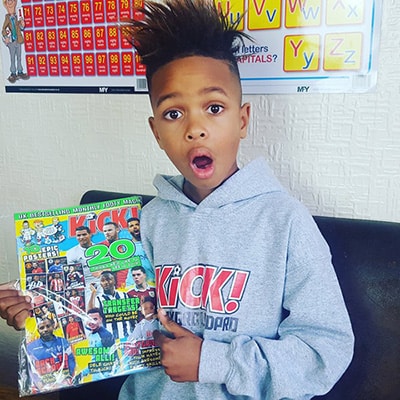 #6 Lorenzo Greer
Lorenzo Greer is the face of Tekkerz Kid, a YouTube channel with more than 1.6 million followers.
His parents manage his Instagram and YouTube pages.
You will find a variety of content on his social media handles including day-to-day videos and game reviews.
Not even 10 years old, he is already one of the most popular influencers on YouTube and is often credited for being creative.
---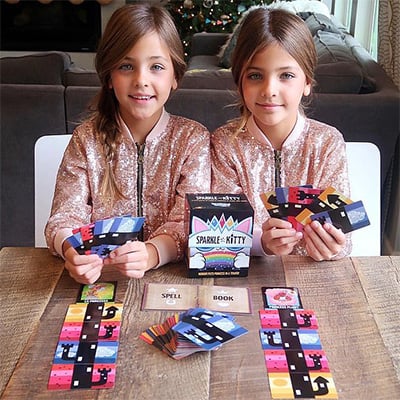 #7 Leah Rose and Ava Marie
Another set of twins on the list. It's safe to say the world is obsessed with twins.
The Clements twins are worth $1 million at just eight years old.
They're known for their incredible beauty and photogenic faces and have been a part of several successful modeling campaigns.
Their mother signed 'em up for modeling at just six months old and today they're working with major names like God & Beauty and LA Models.
So, Can Kids Really Make Money As Influencers Online?
As the numbers prove, they definitely can.
"Influencers are some of the most powerful people in modern society, and despite their young age, the children on this list prove they can make millions through their audiences," said Richard Conway, founder of Childcare.co.uk, while talking to The Sun.
"As a parent, I've seen first-hand the impact kids have today, through social media sites like YouTube, Instagram, and Twitch. With most children now wanting to grow up to become online stars, perhaps parents will look at this and see YouTubers as a viable career choice for their children," he added.
There are thousands of channels for children on YouTube but not all make money. Brands want to work with children who enjoy a good and loyal fanbase.
A 2016 Nielsen Catalina case study found that working with children offers an ROI of 11 times higher than using traditional marketing channels. Hence, it doesn't come as a surprise that brands actively look for influencers under 10.
In most cases, managers or parents look after the channel. They manage posting, and marketing and often negotiate with brands and influencer marketing agencies.
But, Is It Okay For Kids To Earn Money As Influencers?
This is an ethical question and we do not have an answer here. Is it okay to use children to make money? Some say it is, some say it isn't.
Some social workers are against the idea of using children to make videos. They consider it child labor, but is it really child labor if the child is willingly making videos that he or she enjoys?
"They don't force us to do it. We want to do this," said 9-year-old Leah. "Because it's really fun".
It boils down to personal opinions because the law is silent here. However, reports suggest that fame at such a young age can be difficult to handle, hence parents have to be very careful about how they approach it.
Where Would Kids Under 10 Go To Get Started As An Influencer?
Most influencers under 10 are on YouTube but you will also find some on Instagram. YouTube has received some criticism for profiting off minors.
The platform "is not intended for children under 13", yet you will find many influencers under 13 on YouTube. The same goes for other social media platforms.
Advocates argue that since children are not directly managing the account, it's not a violation of the company's terms and conditions, but the issue is still there. In fact, YouTube is known to terminate accounts that belong to children under 13.
"YouTube has always been for people 13 years of age and older and when we become aware of accounts belonging to people under 13, we immediately terminate them. In fact, we terminate thousands of accounts per week as part of this process," said a YouTube spokesperson.
Facebook and Instagram are also known for banning channels run by children, which means the risk is always there.
If you want to post content for kids then it must meet the guidelines. Some of the best niches include:
Fun Videos
Pet Videos
Gaming and Toy Videos
The idea is to give children and parents something interesting and educational to watch.
Once you get enough subscribers or followers, you will then be able to reach out to brands and agencies who work with kid influencers.
---