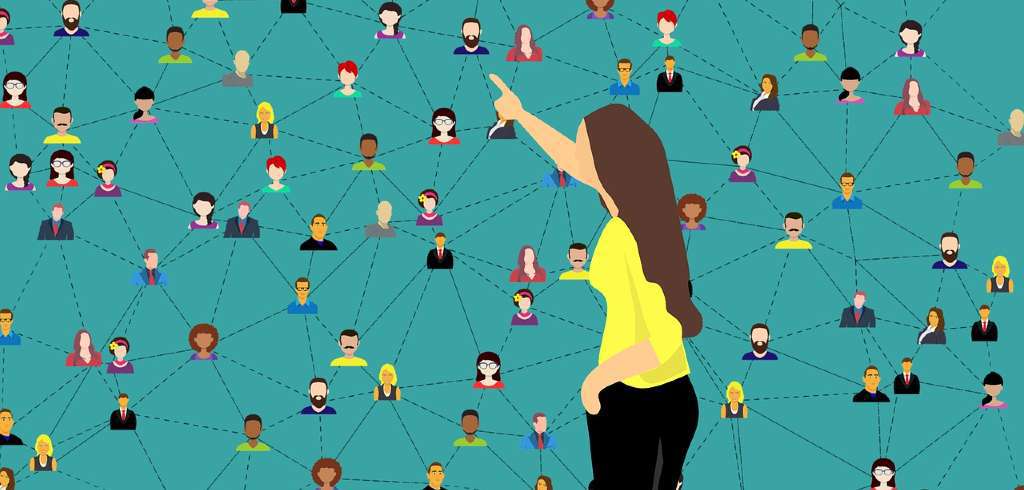 We already know that influencer marketing is a reliable way to market products and services. We covered the benefits of working with an influencer marketing agency the other day. So today we're going to offer up a few tips on selecting an influencer marketing agency.
There are several influencer marketing agencies out there. And while they all claim to be the best, the truth is that they're not made equal.
We have only been in the influencer industry for a short period of time. But we have been quick to win over some major brands and big influencer names. How? By offering top-notch services at affordable rates. But, is it all that matters? Nope.
A good marketing agency offers more than just a budget package. In this article, we'll talk about six things brands need to consider when selecting an influencer marketing agency.
Let's get started:
#1 Social Media Channels Covered by the Influencer Marketing Agency
It is common for influencer marketing agencies to focus on a single social media platform. While the trick works, it might not be the best option since most brands want to have a strong presence on a number of social media channels.
Working with an agency that gives you access to a single platform may not be the best idea. It will make management difficult and you may end up having to sign up for multiple accounts on different websites, making your marketing campaigns more expensive and complicated to run and manage.
The best influencer marketing agency is the one that brings influencers from multiple channels under one roof – YouTube, Facebook, Twitter, Instagram, Snapchat, LinkedIn, Pinterest, and TikTok.
This will allow you to have a wider reach. Plus, since one influencer may be available on multiple platforms, you'd be able to handle different campaigns from one channel making the job a lot easier and affordable.
#2 Customer Support and Resources
We work with a number of brands and they often have a lot of questions on how to use a specific tool or how to create a campaign; hence we understand the importance of customer support and providing answers to clients. However, sadly, not all companies value customer support, which is why businesses lose about $75 million per year due to poor customer service.
If you want to be at ease then look for a company that offers excellent customer support.
Agents must be available round the clock. They should be friendly, well-informed, and professional.
Most users prefer to work with agencies that offer a variety of options to get in touch with the agents. Such as live chat, phone support, and email.
In addition to this, the platform should have a resources section in the form of blogs or a FAQ guide. This will then assure you that the platform is able to get all your questions answered.
#3 Cost and Packages Offered by the Influencer Marketing Agency
Cost and packages differ from brand to brand and depend on a variety of factors, like how popular a site is.
Be smart and avoid 'popular' sites that only charge for the goodwill that they enjoy and usually never have anything special to offer.
You will find that some more affordable influencer marketing agencies offer the same services and assets as popular and expensive influencer marketing agencies.
It's all about doing your research and finding what you're getting for the money you're paying.
Some top influencer marketing agencies charge extra for 'add-on' services. And there are those that will charge commissions and have hidden charges that can cause your budgets to go kaput.
Be clear about your budget from the very beginning so that there are no surprises later on.
Different platforms offer different packages. Compare your options and pick what fits you the best.
#4 Available Tools to Assist with Your Influencer Marketing Campaign
Gone are the days when the job of an influencer marketing agency was to only act as a bridge between you and the influencer. Today's agencies offer a lot more in the form of tools that allow brands and influencers to communicate on the platform, send and receive payments, get access to real-time numbers, and create and manage campaigns.
Work with a company that offers tools that can create creative, targeted campaigns to help you reach a wider audience.
It might be a good idea to do a bit of research and inquire about the kind of brands a company caters to so you can understand what kind of tools they have.
The tools should allow you to track different performance metrics and measure the success of your campaigns against predetermined KPIs.
Stay away from agencies that say they're not able to quantify and show how successful a campaign is.
#5 Ease of Use
There's no point in selecting an agency that makes it difficult to get the job done. The main benefit of an influencer marketing agency is the ease that it offers.
Look for an agency that goes the extra mile to provide what you need.
The tools should be user-friendly, the interface must be simple, and the site must work on mobile devices so that you don't have to sit in front of a computer to know how your campaign's performing.
#6 The Quality of Influencers Offered by the Agency
At the end of the day, an influencer marketing agency is only as good as the influencers it houses.
Pick an agency that has a huge number of influencers for you to choose from. That way you do not have to worry about having to go elsewhere.
It should have experienced, mid-range, and new influencers so you can find someone within your budget. Plus, it should have the option to filter influencers based on parameters like price, niche, followers, etc.
Remember this when selecting an influencer marketing agency so that you can save time and money.
Selecting an Influencer Marketing Agency: Conclusion
Selecting an influencer marketing agency isn't as hard as it sounds. Keep these pointers in mind and get in touch with us to know more about how we fit the bill.
Despite being a new influencer marketing agency, we have some of the best influencers in town who can help your brand reach new heights.
Our customer service agents are available to answer all your questions. Call now or get on live chat to know more about our packages and tools designed to make it easy to run and manage influencer marketing campaigns.