TikTok is undoubtedly one of the most popular social media platforms out there. This Chinese brand has made an impact in the US and enjoys more than 150 million users in the country. However, it has been involved in several controversies and now TikTok users live in fear of the platform disappearing one day as the call to get the app banned is getting stronger by the day.
But, how will a TikTok ban impact the influencer marketing industry and what should you do to protect yourself? Let's talk.
Is TikTok Banned in the US?
This question is a little tricky and difficult to answer because the area is complicated. Technically, there is no ban on TikTok in the US; however, federal employees and state employees in 34 states are not permitted to use the app.
But, things may now change as more states are pushing for a ban on the app. Montana was recently in the news for planning to ban TikTok on all personal devices operating within the state. The ban is expected to go into effect in January 2024, but there are chances that it may get struck down.
This, however, is not it as a number of companies and institutions have also banned the app. This means that students cannot use the app when on campus. Some universities that have joined the movement include Oklahoma State University, the University of Central Oklahoma, Northwestern Oklahoma State University, the University of Texas, and many more.
These campuses have banned on-campus network access to TikTok but students or users can still access the app off-campus or through other means. Moreover, the US isn't the only country to consider a ban on the app. Many European countries have put similar limitations. Lawmakers and staff in a number of European nations are not permitted to use the app. Similarly, TikTok is facing a nationwide ban in India, which used to be one of its biggest markets.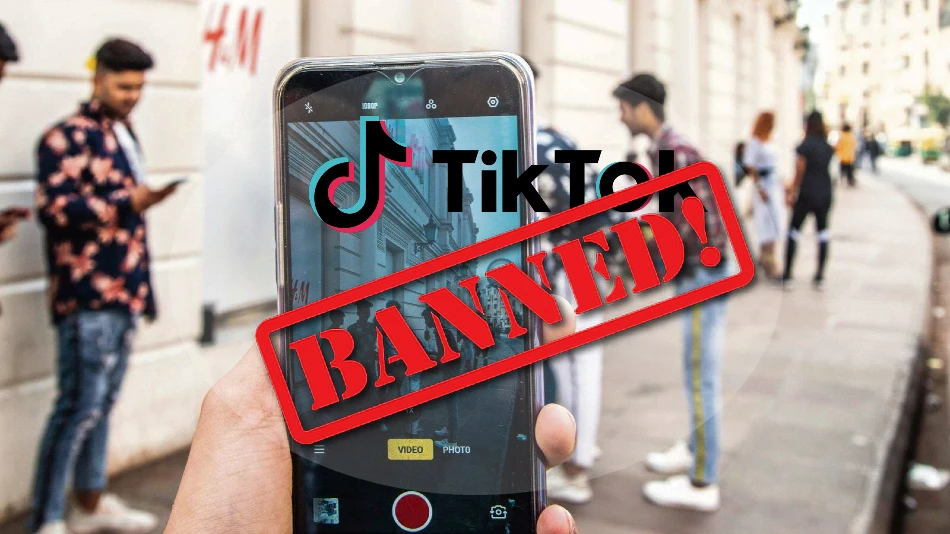 Why Ban TikTok?
Countries and organizations have given different reasons for banning the app, most related to security concerns. Here are some of the main reasons:
Security Issues
Most governments believe that the Chinese government is using ByteDance, TikTok owner, to collect the personal data of users. Western governments believe that this data could be used against them. Like most apps, TikTok collects personal data when a user signs up for an account, including:
Profile information such as name, age, email, username, contact details, and profile image.
User-generated content is shared through the app, including audio recordings, videos, photos, and comments.
Direct messages are exchanged between users, including photos and videos.
Information used to make a purchase through the app, including credit card details, shipping address, and more.
Users have the option to circumvent some of these information-gathering methods by denying the app access to their personal information, but you can't stop it from gathering data such as your device details, location, and cookies.
As mentioned earlier, it is common for social media apps to gather such information. However, TikTok being a Chinese app is problematic because of a 2017 law that requires companies to share any personal data with the government if it is relevant to the country's national security. Western powers believe that China could use this information against them, especially if it reaches private information stored on the phones of important persons, including government officers.
Waste of Time
Universities appear to be banning the app because it distracts students and results in a waste of time. Plus, some reports suggest that it also resulted in an increased number of accidents on-campus due to students being busy on their phones while walking, driving, etc.
Despite the app having a feature that warns users to leave after 60 minutes, a large number of people spend more than an hour on the app.
Negative Impact on Local Businesses
India gave a variety of reasons for banning the app, including the fact that its popularity was denting local apps. Some other countries also believe the same and want to ban the app so that local businesses and apps can continue to grow.
Mental Health Issues
Some countries believe that TikTok is not good for mental health. Reports suggest that the app may negatively impact teenagers, especially youngsters as it features 'unhealthy' content. In fact, the Center for Countering Digital Hate found that eating disorder content on the platform is very popular with more than 13.2 billion views last year. The same report found that TikTok often recommended unsafe videos to people interested in mental health content.
A large number of influencers upload such content as it generates views but it can potentially be harmful in the long run. At Afluencer, we pay special attention to the kind of content our members upload. However, TikTok continually fails to keep an eye on what users post and is even rumored to be deliberately pushing negative content.
Even Pakistan has imposed a ban on TikTok on multiple occasions for pushing immoral content. It has faced similar bans in countries like Taiwan and New Zealand.
⇨ Connect With Mental Health Influencers
Be the first to know about the latest Influencer Marketing trends
Sign up for our newsletter and get the freshest tips delivered to your inbox twice a month.
What Does TikTok Say About These Bans?
TikTok does not agree with the decision to ban it and has called the decision unfounded, unfair, and implemented without evidence. A representative from the company heavily criticized the Canadian government after it decided to ban TikTok adding that "no one from the Canadian government met with the company to discuss a compromise, and that the company is disappointed in the Canadian government's decision."
It also did not react positively to the European ban calling the move a "self-defeating step". The app is currently battling politicians in the US, where it also has some support. Here's what TikTok spokesperson Brooke Oberwetter said about the decision to ban it in the US:
"The U.S.'s decision to ban the app without consulting the company prompted its allies to take the same steps."
It believes that these bans are "based on geopolitical motivations", highlighting the steps it has taken to improve security and experience. For example, the app prevents children under 13 from going viral and using the private messaging feature in the traditional manner.
In addition, TikTok claims that it has introduced new guidelines to avoid false news on the app and is actively working to reduce the distribution of harmful content. And on top of that, it has blocked all kinds of political ads.
How Will a TikTok Ban Affect Influencer Marketing?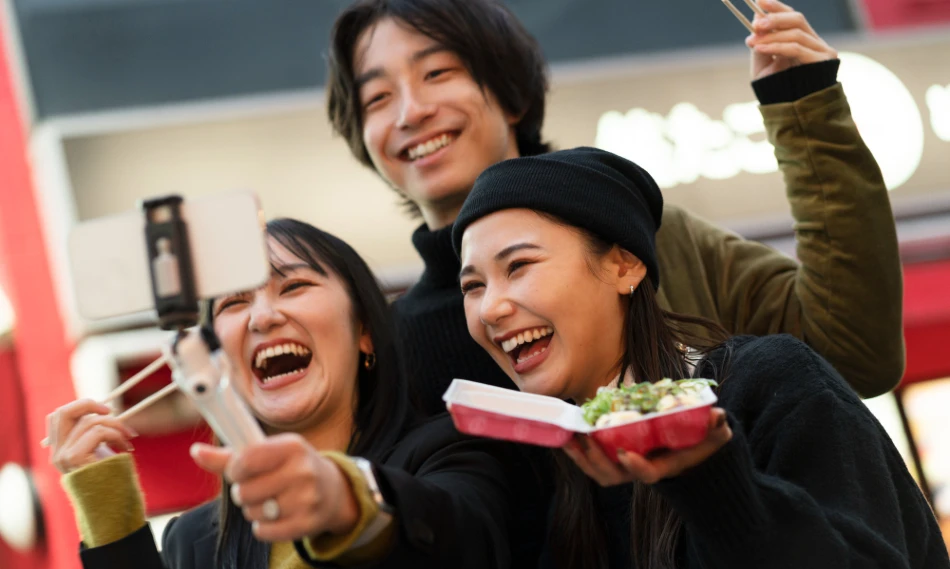 There are a huge number of influencers on TikTok, which is the go-to platform for users who want fun and engaging content. Known for its great filters and features, the app is user-friendly with some interesting characteristics. This means that a TikTok ban will have a deep impact on the influencer marketing industry.
Technically speaking, two bodies will bear the brunt: influencers and brands. Here's how:
Some Influencers May Go Out of Business
TikTok is fast approaching the number one slot as it had over 106,000 influencers in 2020. The number skyrocketed in the last few years. Some argue that it has already surpassed Instagram; however, the latest figures are not available. Despite this, we can't decline how powerful the platform is.
A large number of influencers use it to promote products, connect with their followers, and build a following. In fact, many use it exclusively despite TikTok not pushing for exclusive contracts. Some of its top earners include Khaby Lame and Adam Salisbury, both rumored to be making over $500,000 per post with several sponsor deals.
The credit for their fame goes to not just their talent but also TikTok — helping them reach new audiences. However, with a TikTok ban, users will see a sharp decline in their engagement rate as a large number of their followers will lose access to their content.
As a result, they may lose brand deals and get fewer followers. Furthermore, US-based influencers may go out of business as they will not be able to use the platform, leaving them no option but to look elsewhere.
Influencers May Have to Find New Ways to Connect
It's not easy to go virtual. However, TikTok with its unique algorithm made it easier for people to reach a wider audience. However, once it goes down, influencers may have to think of a new strategy to increase their reach. This means more pressure and creative work, which may not always offer good results.
"[On Instagram] you have to have a following first and it's hard to get a following unless you've got a lot of money put aside and you're a big business who can start throwing out sponsored adverts", said Salisbury, who went viral on TikTok and currently enjoys over 10 million video views. "With TikTok, you can literally just upload a video and have a million followers the next day."
Proof of this is the fact that Salisbury's time-lapse video of himself painting the British hero, Captain Tom Moore, managed to get only 13,000 views on Instagram but over 300,000 on TikTok.
Gen Z loves TikTok. It houses more than 60 percent of US teens and is credited for making the short-video format popular, which is now available on Instagram as Reels and YouTube as Shorts. The app is known for pushing people to find new content, which other platforms have failed to replicate.
This means the future generation of influencers will find it harder to grow if we see a ban on TikTok.
Businesses May Have To Create a New Marketing Strategy
If you are counting on TikTok to reach a wider audience then you may have to change your strategy once the ban comes into effect. This applies to businesses that want to sell in regions where the app is banned or who work with influencers who live in regions where the app gets banned.
However, it seems that businesses are ready for a ban. 65 percent of marketers say they will develop a new social media strategy if TikTok gets banned in the US. In fact, The Insider reported that a large number of agencies are already drafting strategies to tackle the ban.
⇨ Winning Strategy: Influencer Marketing Campaign Success
All Is Not Over Yet
The noise is loud but TikTok is still working in the US. The government wants it banned but all is not lost yet as the platform is still growing and many influencers are working to find a presence on it. Similarly, businesses still appear to be glued to TikTok.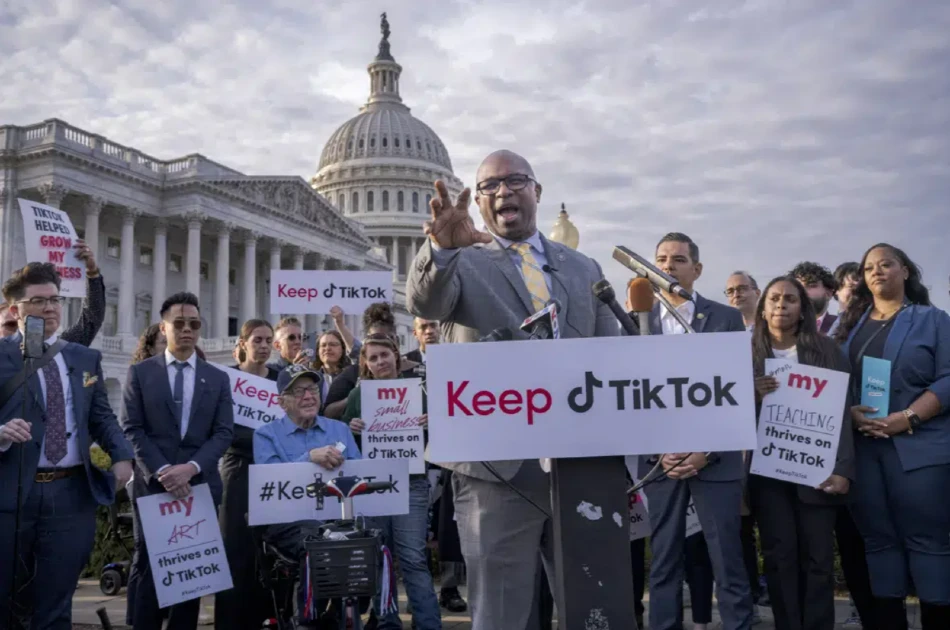 Companies Plan on Continuing to Invest in TikTok
Businesses are yet to give up on the platform. In fact, about 75 percent of marketers expect to spend even more on TikTok despite the risk. This is because about 87 percent of marketers believe that TikTok is still a viable option for long-term marketing strategies.
This indicates that TikTok will continue to do well for a while. Some experts argue that businesses that wish to quit the platform find it difficult because they have signed long-term contracts with influencers and do not have a favorable exit clause. Whatever the reason, we can say that TikTok is still a very powerful name in the US.
The Platform Is Still Growing
Despite controversies, TikTok is still growing and has more than a billion active users per month. This is more than what other big names, including Snapchat, Twitter, and Pinterest have. However, TikTok is still behind older platforms such as Instagram, YouTube, and Facebook.
But, if you look at the US, you'd be surprised to know that it still has more than 116 million active users. This is a little lower than the high of 150 million it recorded a few months ago but still impressive. The US is, in fact, the country with the largest TikTok population followed by Indonesia, Brazil, Mexico, and Russia.
The app's growth has been astounding. It went from 465.7 million users in 2020 to nearly double the number in 2023 with 834.3 million and is expected to cross 900 million users next year. Experts predict the company to add another 50 million users by 2025.
Some Are Working To Stop the Ban
Just because the government wishes to ban the app doesn't mean it will succeed. There are some pro-TikTok groups that are supporting the app and are against the app, including some in the government. In addition, there are legal challenges. It is believed that any attempt to ban the app would be met with court cases, mostly on the basis of the First Amendment.
According to reports, only about 56 percent of users believe that the US government will go ahead with the plan to ban the app. Some users are of the idea that TikTok will improve security and take care of concerns voiced by governments. This will remove the need to get rid of the app.
How To Prepare for a Future Without TikTok
There's uncertainty right now. We're not sure what the future holds. Even if TikTok doesn't get banned immediately, it might suffer setbacks. This is why it is important that you prepare for the future.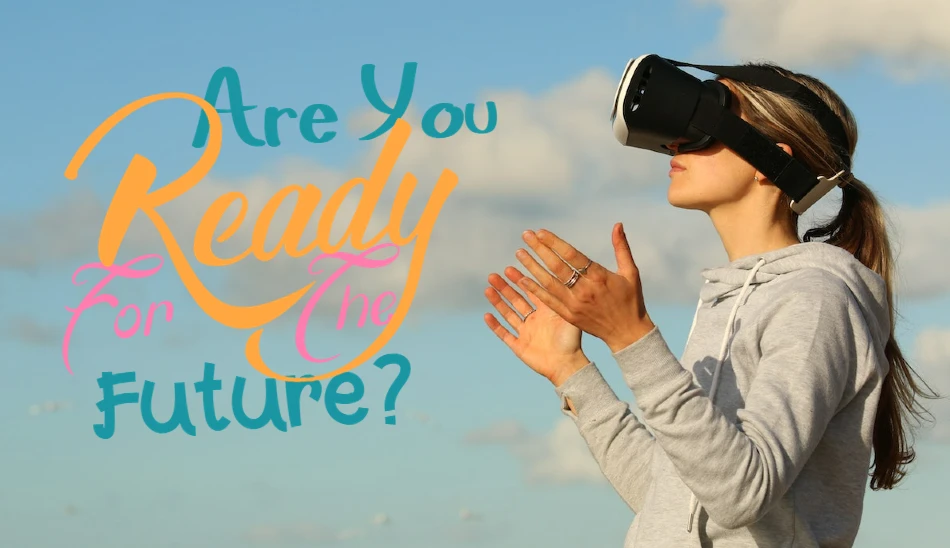 Here's what you can do to ensure the ban doesn't impact you much:
Follow Your Audiences
Whether you're an influencer or a business, it is important that you go where your audience goes. It isn't about followers, it is about the audience or the people you target.
TikTok mainly targets under 30-year-olds and most of its users are pretty much within that age range. In fact, very few people above 35 are on the app. This means that losing access to TikTok will not impact you much if you cater to an older audience as it has already shifted to other channels such as Twitter, Facebook, and LinkedIn, based on your niche.
"We assume that customers currently on TikTok would shift to other platforms. As long as we're a part of the natural buyer's journey—making consumers aware we exist and showing up where consumers are doing their research—we'll be fine", said a business with a strong presence on TikTok.
So, start by understanding your audience and what they want from you. This will help you decide on the next step.
Join an Influencer Marketing Platform Like Afluencer

Being a part of an influencer marketing platform can be a great way to protect yourself. Here's how a tool like Afluencer can help you:
Brand: As a brand, you will not have to worry about finding influencers to work with in case you cannot continue previous partnerships due to a TikTok ban. Afluencer will provide you access to thousands of influencers in your niche with data, including their reach, engagement rate, number of followers, and more. This means you will be able to easily transition to a new platform without having to worry about anything.
We house individuals with years of experience in the field, including some very popular names. You will find all kinds of influencers here as we cater to all niches and even work with new and upcoming influencers. They can create a campaign according to your company and ensure you get a headstart.
Influencer: For influencers who have no experience using other social media platforms, it can be hard to create a following and find brands to work with. Afluencer can help by providing resources and a platform that bridges the gap between influencers and brands.
We work with all kinds of clients and can help you find new Collabs. Join the platform and sign up for the newsletter to ensure you don't miss out on the latest opportunities. Plus, we encourage users to keep an eye on the collab section so they can apply to relevant positions.
With Afluencer as your partner, you will not be out of work. Create a profile and let the magic happen. We feature our influencers in special blogs to help them reach more people and build a following and make it easy to negotiate with clients. Join today to get a taste of what we have to offer.
Find a Presence on Other Social Media Apps
Don't rely too much on one platform, neither as a business nor as an influencer. We understand one app might be more favorable or rewarding than another but never make the mistake of putting all your eggs in one basket.
As an influencer, your strategy should be to reach as many people as you can and that is possible only when you are active on multiple platforms. Most of our influencers such as Kristi Schiller and Remanda Xiang are active on multiple sites and some even have unique strategies for each. For example, Lindsey mainly posts detailed vlogs on YouTube that you will not find on other platforms. On Instagram, for example, she mainly posts selfies and short videos.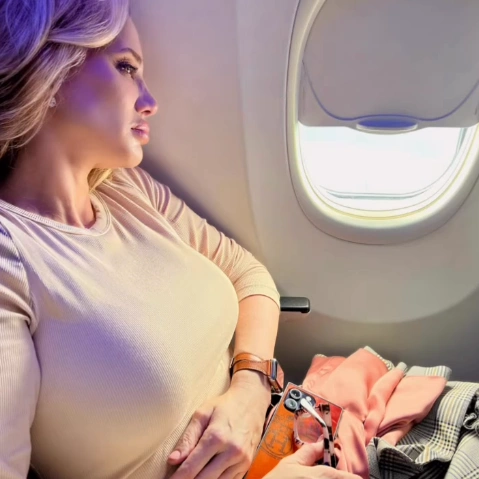 Will I Be Able to Use TikTok If It Gets Banned?
Firstly, you have to understand what a TikTok ban means. There are several ways to ban the app:
The government may force app stores to delete the app, which means you will not be able to download it. This also means that users who already have the app will not be able to update it.
The government may ask internet providers to block access to the app, which means you will not be able to use it even if you have it installed on your phone. This is what India did and the trick has proven to be successful.
In both conditions, you will not be able to use the app and your only option will be to:
Use a VPN, which may not be recommended or legal in some cases.
Move to a different country where the app is not banned.
So, what are you waiting for? Continue to focus on TikTok but make sure you have a presence on other platforms so there isn't a dull period if the app gets banned.
Diversify your social media marketing! Register for Afluencer now.