Needless to say, the past couple of years have been an emotional rollercoaster. It's no surprise that the stress of a global pandemic has put a damper on mental health. Now more than ever people are sharing their struggles with anxiety, depression, sadness, loneliness, and beyond on social media. And as a result, we roll into 2023 with a growing trend of mental health influencers talking openly about mental well-being and admitting that Instagram doesn't always reflect reality.
In our expanding community of creators, we're fortunate to have many who advocate for self-care and emotional well-being. We're shining a light on 6 of these passionate influencers that explore mental health and wellness through heartfelt Instagram posts, blogs, podcast episodes, books, and brand partnerships.
It's an honor to introduce you to these amazing mental health influencers who will inspire and motivate you in 2023:
Through their work as coaches, teachers, yoginis, foodies, authors, bodyworkers, and visual storytellers they've become wonderful role models for self-love and positivity during tough times. They document their journeys with transparency via candid photos and in-depth writing. Collectively they span across locations around the globe and a variety of life stages.
Their posts on skincare, body positivity, holistic remedies, nutritious recipes, biohacking, and positivity make them ideal for a variety of promotional projects. Whether you're a brand looking to partner with mental health influencers or an expert who wants to collab with inspirational creators, you're in for a treat.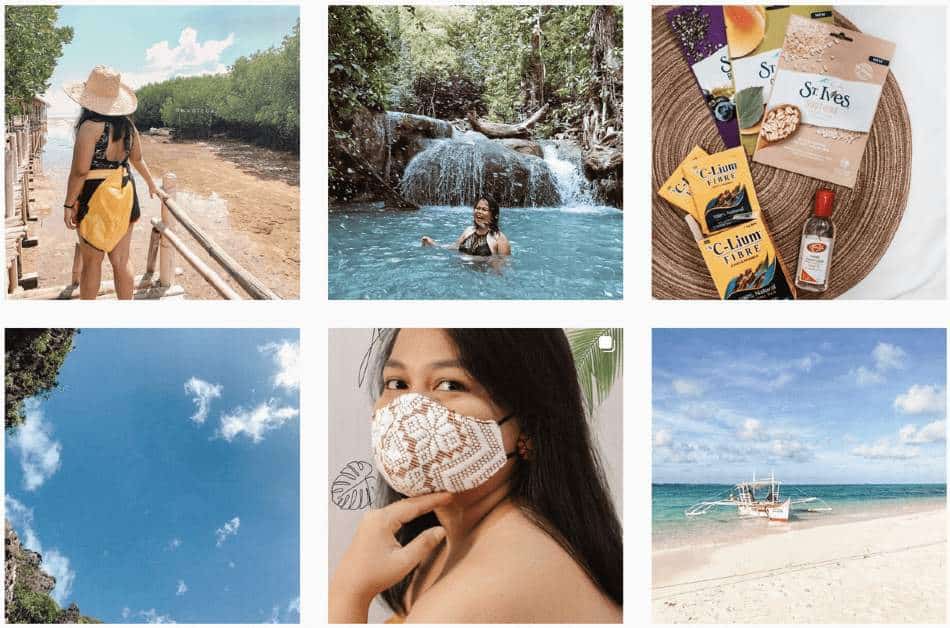 Based in Manila, Philippines, Arra Cuyno is an influencer who is passionate about travel, photography, self-care, and positivity.
She is a full-time market researcher who learned the art of photography. Blogging helped extend her reach as an influencer and create more relevant content about other things she cares about, particularly mental and physical health. She's been a solo traveler since 2015 after visiting Southern Cebu. And she absolutely loves sharing these adventures, one island at a time.
Content
Arracaptures is a travel and self-care outlet with story-telling captions and inspiring quotes. Inclusivity and body-positivity are major themes across Arra's social media. She hopes to make you laugh, bring peace, cultivate hope, and spread happiness in her travel galleries and guides. Arra is also a great source of tips and tricks for photography.
"Keep living your life the way you want. If you hit a lot of rocks on the way then so be IT. And if you're only living it the way other people are telling you to, then what's the point". ~ Arra Cuyno
Collabs
Arra recently collaborated with Tesalate through a blog post and Instagram. She did an aesthetic unboxing and created original product shots for the brand to use.
---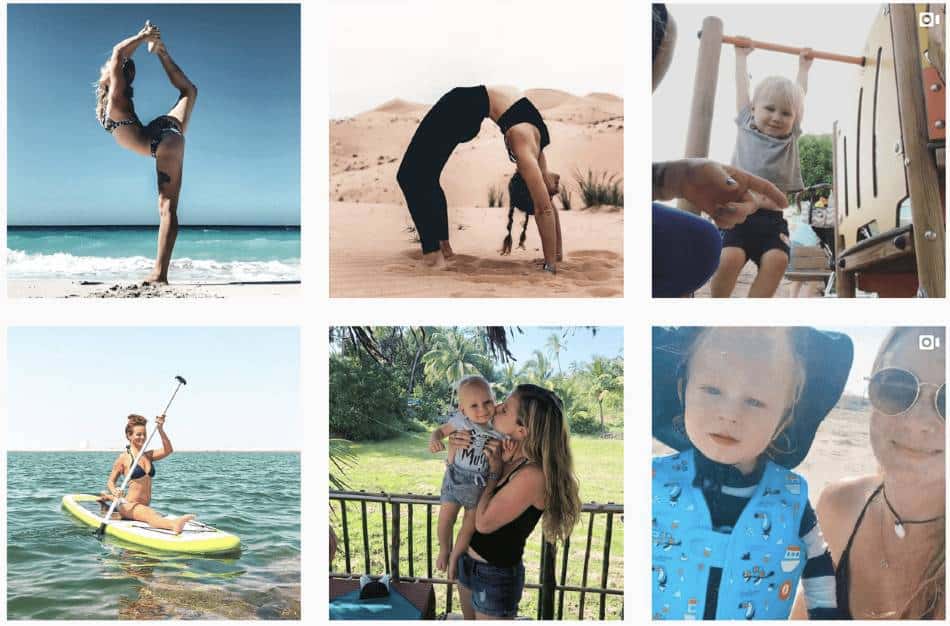 Originally from the US and currently living in the United Arab Emirates, Tina Bock is a sweet-natured Ashtanga yoga instructor who specializes in teaching children. Our yogi influencer here is a firm believer that children should learn the importance of mental and physical wellness at an early age. Tina hosts workshops, retreats, and yoga training all over the world.
Content
Just a glance at Tina's Instagram and you'll feel inspired and comforted. Her authentic photos, warm-hearted captions, and helpful tutorials appeal to health enthusiasts, yoga instructors, and wellness newbies alike. Learn how to gracefully flow into a pose no matter how flexible you are through her technique breakdowns. Have a question? Ask and she'll respond in the comment section. Catch her in her home, at the studio, and while traveling with her sweet family.
"Yoga forces us to tear down physical and emotional walls which sometimes go back up from time to time. Yoga will always be there to help you tear them down again, and again and again." ~ Tina Bock
Collabs
Tina is an ideal influencer match for yoga brands, especially those seeking a passionate yoga instructor with a credible influence. She's also a great fit for parenting partnerships.
---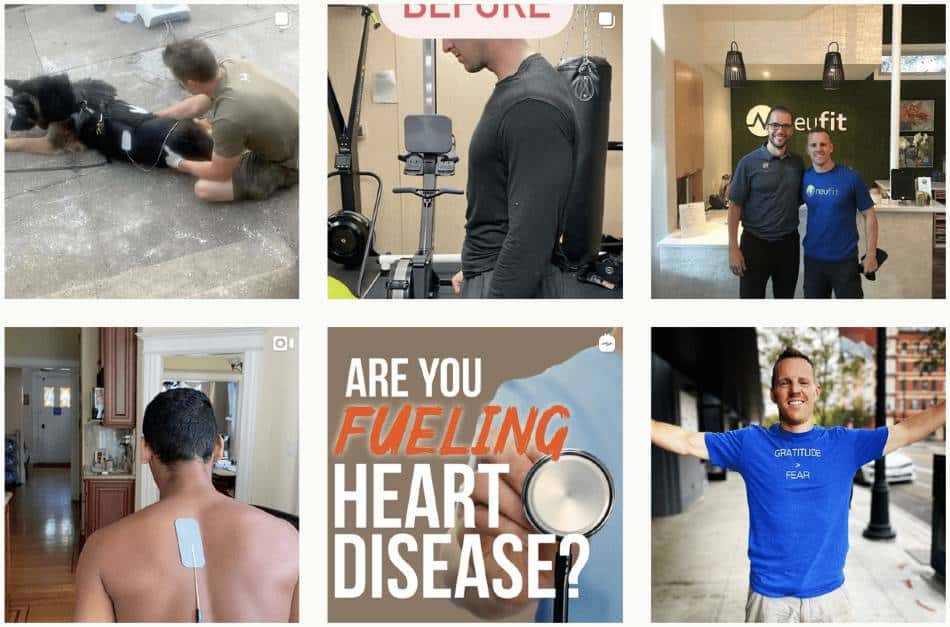 In 2018, Joel Evan appeared on the Netflix show A Users Guide to Cheating Death to speak about meditation, mindfulness, and how he relieves stress during his job as a police officer. This sparked within him an insatiable desire to learn more about human potential and how to change himself for the better. From that, his career as a coach, health practitioner, and content creator was born.
Joel's background helped him understand the life-threatening, high stake environment that debilitates many (especially first responders) and he has a passion for helping people create systems that promote balance. His mission can be summarized in three words: elevate, empower, and enhance.
Content
On Joel's podcast The Hacked Life and throughout his online presence, you'll learn best practices for diet, fitness, and lifestyle. Essentially, Joel helps people biohack and upgrade their body, mind, and overall energy by identifying gaps in performance. His Instagram contains clips from his audio show along with product recommendations and positive messages.
"I am my only competition, continually competing to be better and do better." ~ Joel Evan
Collabs
Joel has collaborated with brands like Bulletproof and Neufit. He regularly posts about his favorite apparel, especially shirts that carry positive messages in alignment with personal development. His podcast is a great avenue for products centered around biohacking, meditation, and stress relief, as well as speakers with expertise in these areas.
If you're dealing with any mental health issues, you can also book in-person treatments with our empowering influencer in San Francisco.
---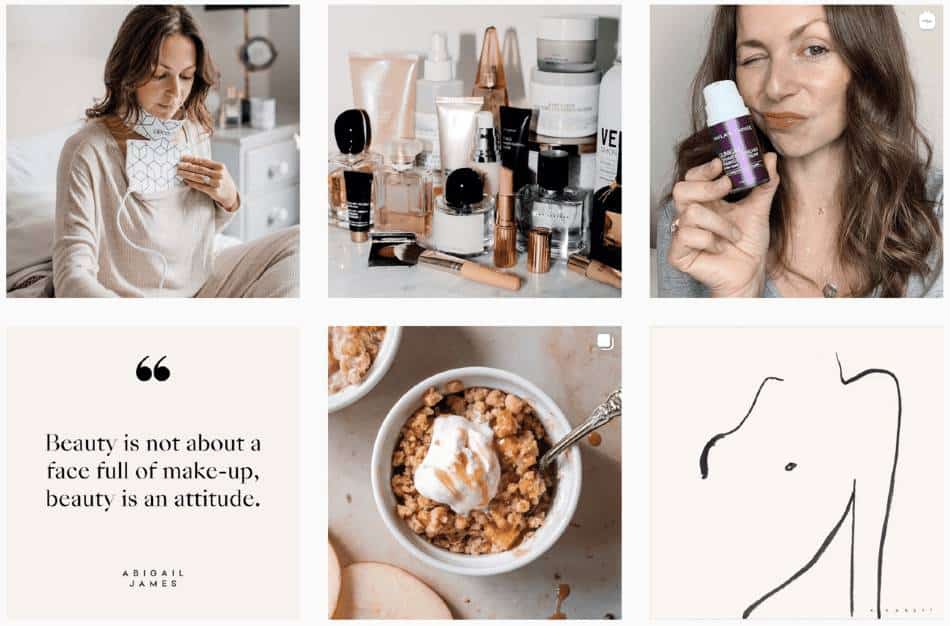 Known as the Queen of Skin, Abigail James is an award-winning aesthetician, skincare expert, author, trained yogi, and mother (just to name a few things). From working in the family food business to teaching yoga, she has always been influenced by different approaches to life, health, and well-being. After struggling with physical and mental health, our uplifting influencer studied to become a beauty therapist to help others with their skin, happiness, and confidence. This journey shaped her philosophy around looking and feeling good through the right products, treatments, technology, food, exercise, stress management, and hormonal awareness.
Content
When not running her clinic in London and running after her three children, Abigail loves sharing blogs and videos about the link between skin, identity, and the sense of self-worth. Her posts span nutrition benefits, positive life guidance, and product recommendations. Be sure to tune into her lesson series Skin School, which offers up expert tips to help you navigate the complex world of skincare.
Mixed into the skin tips, you'll find valuable well-being advice and positive mantras like, "beauty is not about a face full of make-up, beauty is an attitude".
Collabs
Abigail's partnerships as an influencer extend to global brands that share her passion for holistic health, mental and physical well-being, and happiness, such as philosophy UK. She partners with prestigious spas, detox retreats, and beauty awards, and speaks at industry events and QVC.
---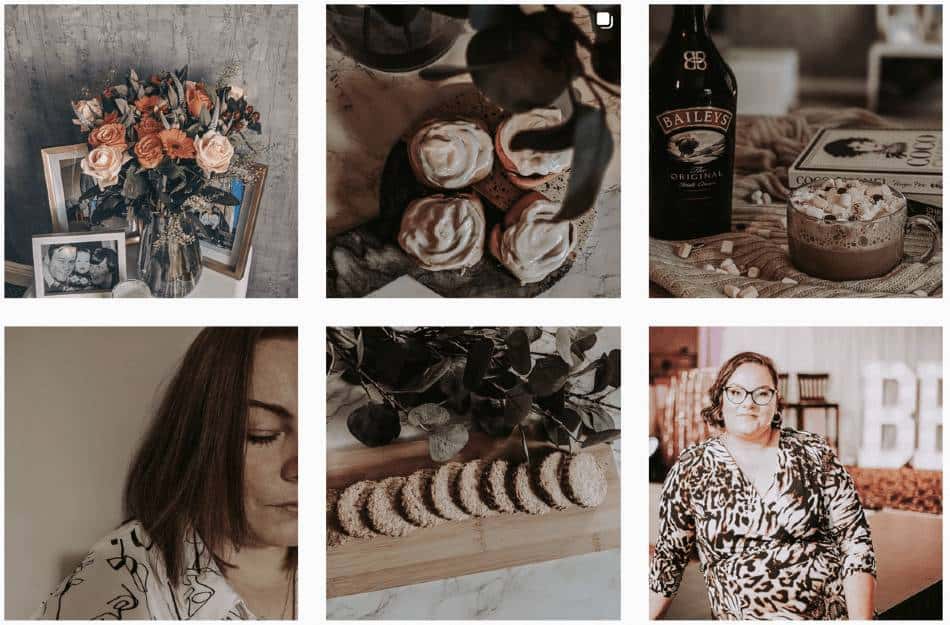 UK-based Alison Campbell focuses on beauty, lifestyle, wellbeing, health, food, and style. Whether you're seeking out the latest beauty review or the best banana bread recipe, she's your gal. Most importantly, she's an open book that aims to demonstrate that people of all ages have value in the influencer space.
Content
Alison's Instagram has an aesthetic that is simultaneously polished and raw. She shares a variety of beautifully captured images as well as simple, personal moments. Her captions span detailed product recommendations to mindful living tips and heartfelt stories about self-love. For World Mental Health Day, many influencers spoke out about their own experiences on social media. Alison was one of them – dedicating a post to her parents and opening up about her experience with depression, which leads to an outpouring of support from her followers.
Don't overlook her blog, which has a wonderful wellness category featuring mindfulness tips, relaxation advice, product reviews, and recipes.
"Let's celebrate ourselves for being warriors, we could have crumbled, we could have given in to end it all, but our heart and love was stronger and I can't say how happy I am to be here today. Mental health shouldn't be a stigma, most of us will suffer at some stage, to some degree in our life and honestly that's ok, what's not ok is not feeling worthy of help." ~ Alison Campbell
Collabs
From paid partnerships to PR sampling, Alison offers a variety of collaboration opportunities on her page. Any brand is blessed to work with her, given her skills behind the camera and in front of the keyboard. Recently, she did a drool-worthy sponsored post with Bailey's sharing a Christmas-themed hot chocolate that encourages a dash to the store for the ingredients.
---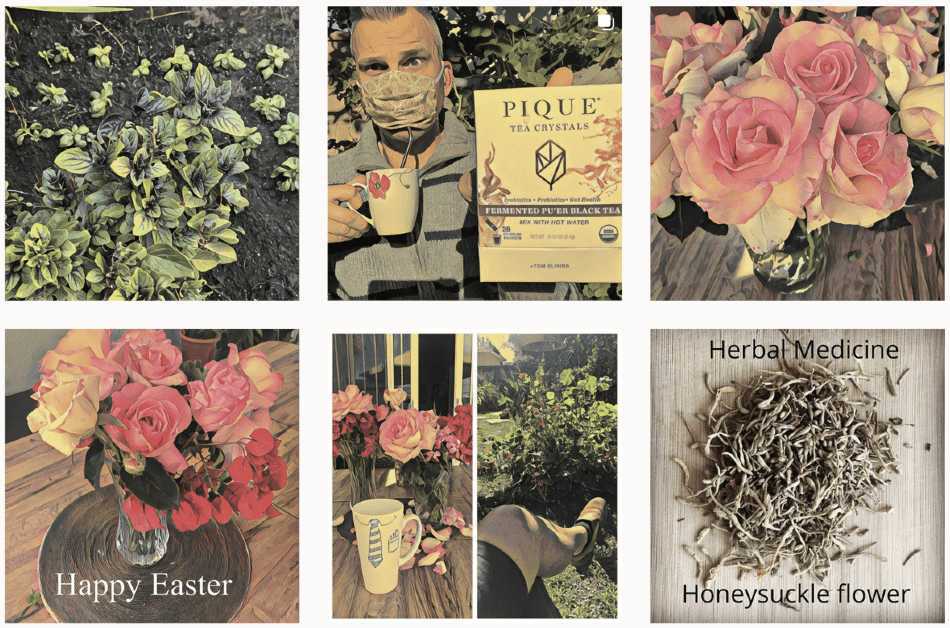 Mindful health coach Marc Ryan is a licensed acupuncturist, herbalist, and author with over 18 years of experience in Chinese medicine and functional medicine. His dedication to researching hypothyroidism and autoimmune disease has lead to the publication of two books: "The Hashimoto's Healing Diet" and "How to Heal Hashimoto's". Through his work, he addresses topics like weight gain, brain fog, and fatigue.
Content
Living with Hashimoto's has given Marc the personal experience to create truly authentic and inspiring posts. On his Instagram and thriving Facebook page, he shares thoughtful messages that uplift and educates his audience post after post. His knowledge of Chinese medicine is impressive and he covers fascinating topics like the physiological roots of anxiety.
"The only thing we can control is our perception of the moment. So be sure to give yourself ample time away from social media and spend some time breathing and meditating." ~ Marc Ryan
Collabs
Some of Marc's previous brand collaborations include wellness brands like Pique Tea, Four Sigmatic, and Earth Medicine Hemp.
---
Interested in a Partnership?
Want to get in touch with these and other mental health and wellness influencers? Then be sure to SIGN UP WITH AFLUENCER today! Get INSTANT ACCESS to our platform where you'll find thousands of influencers in different niches.