These days you can find plenty of influencers for every niche imaginable. Fashion. Beauty. Travel. Fitness. Lifestyle. And many more! Looking at the overall metrics, they prove over and over again the increased success rate that an influencer has on a business's marketing campaign.
That's why many brands continually seek out the perfect influencer partner. Influencers with the creative know-how to successfully promote their products or services and also help connect with target audiences.
However, things are not always cut and dried when collaborating with influencers. The influencer market is pretty saturated and your competitors are always striving to be five steps ahead of you. So just like other marketing means, it can be tough to be seen in the world of influencer marketing.
But with a bulletproof strategy and making the right influencer connections, marketing campaign success is easy.
We understand—it's easy to feel overwhelmed and a little lost when planning an influencer marketing campaign. Especially if you're new to the practice. And mapping out the perfect campaign can seem even more intimidating if you've experienced any setbacks.
You may have done your research. Applied your ideas. You even formulated what you believe to be a foolproof plan and strategy. However, a single missed detail can easily derail your entire marketing campaign.
One of the best ways to ensure that your campaign is helping you achieve your goals is to analyze several important metrics. Metrics that provide insight into your marketing strategy and also the influencers you plan to work with.
But what metrics will help you achieve success with your influencer marketing campaign?
Great question!
That's one of the topics we're going to cover today.
Now here's a glimpse into the winning strategy that will help you reach great success through your influencer marketing campaign.
Strategy Guide to a Winning Influencer Marketing Campaign
These are the things you're going to learn to help you rise up strong in this crazy world of influencer marketing:
Measuring the progress and success of your influencer marketing campaign.
The factors that can make or break your marketing plans.
Key steps to follow to achieve a successful influencer marketing campaign.
Strategic approach when going about influencer outreach.
Now let's dive right into it!
7 Metrics To Help Measure The Success of Your Brand's Influencer Marketing Campaign
Whether you are someone who is just starting to use influencers in your marketing strategies. Or influencers have been a staple of your campaigns for years. You should always make sure you're properly measuring the success of your marketing campaigns. It is extremely important to gain insights into the response to your campaign and of course, know if your investment was worthwhile.
The best way to measure your campaign's success is by utilizing the correct metrics.
So these are 7 of the benchmark metrics that can help you measure the success or even failure (let's hope that's not the case) of your influencer marketing campaign.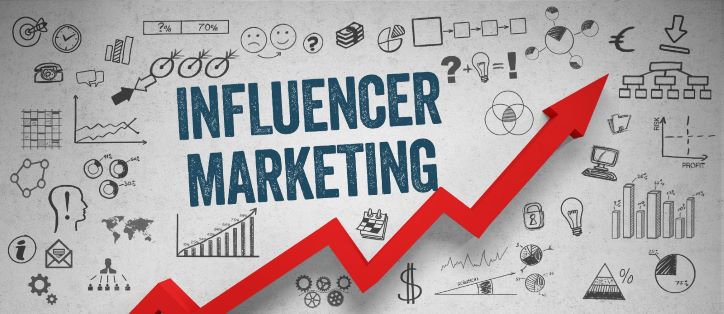 #1 Impressions
The first step in measuring the success of an influencer marketing campaign is tracking impressions. Impressions help you measure the number of times the influencer's post has been seen. And they're not limited to the number of followers the influencer has. This is because posts can be found and seen through hashtag searches and directly from a user's account. And also because a single user can amount to more than one impression.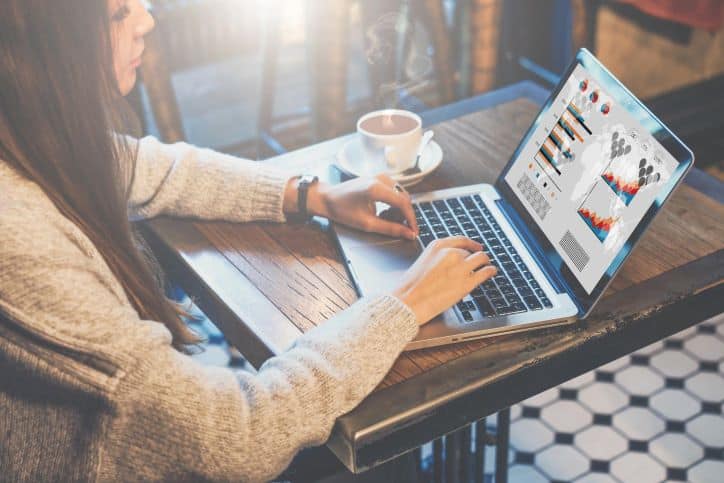 If users don't see your posts, you cannot have an impact on Instagram. If they're not seeing the campaign's posts there is no way for them to engage with the post whether through likes or another way.
The number of impressions will usually be large. But it's important to measure how many times users have viewed your post. Even in passing, as you will get a better idea of whether your marketing campaign is making strides.
To track impressions, the influencer you're collaborating with needs to have an Instagram business profile. Another option is to use a tool that tracks this metric.
#2 Reach
Reach and impressions may seem like similar metrics at first glance. However, reach measures the total number of individual users that have come in contact with your post. As opposed to the number of times your post has been viewed.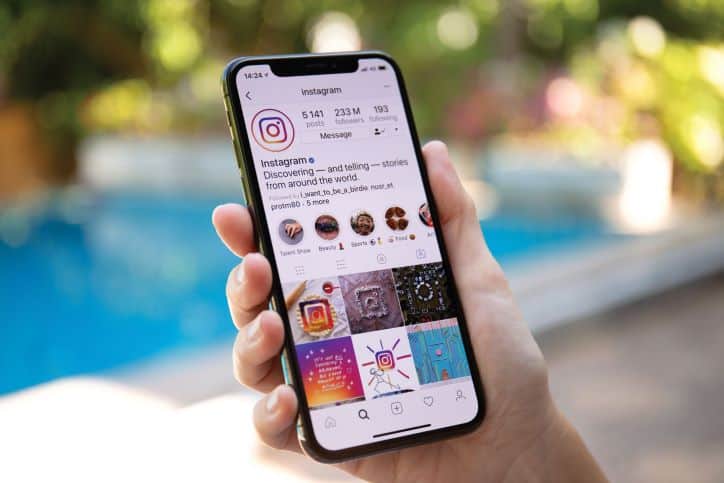 Reach on a post is the number of accounts that the post has come in contact with, rather than the number of times a post has been viewed. This metric can serve as a benchmark when measured consistently. It will allow you to analyze follower growth throughout the course of your influencer marketing campaign.
When analyzing reach, you should look at the number in two ways; both as a whole and by breaking it down into smaller increments of time. This will help you achieve a better understanding of your campaign and its effectiveness. There are many analytics tools available that can help you track the reach of your campaign.
#3 Engagement
To put it simply, post engagement refers to the number of likes and comments that your post receives. There are two ways to analyze this metric: as individual numbers or as a percentage of the total amount of impressions for that post.
Currently, information on engagement is publicly available. However, this will change when the "Hidden Likes" test becomes completely integrated into Instagram. You will then need to get data concerning likes directly from the influencer you're working with.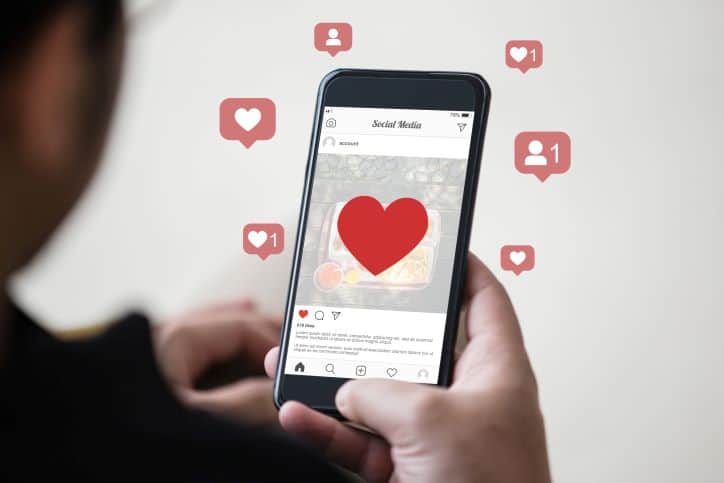 Measuring post engagement is the best way to get an understating of how much your post resonates with the audience. It will also allow you to measure how engaged a particular influencer's audience is. Engagement rates reflect the number of people who have chosen to interact with your post instead of just viewing it passively. This can help you determine whether an influencer is a right fit for your campaign.
When evaluating this metric, you should make sure to ask the influencer to provide their typical post engagement. This will allow you to have a benchmark against which to compare the results achieved from your campaign.
#4 Referral Traffic
The amount of traffic you get to your website or profile as a result of an influencer's post is the referral traffic for that campaign. This metric is important because it provides you with insight into the number of the influencer's followers who are likely to be interested in your brand, product, or service.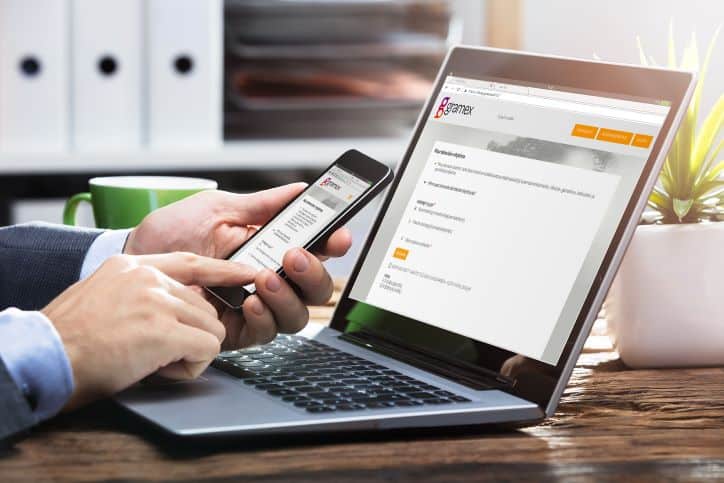 A user who takes direct action (visiting your website or profile) can serve as an indicator that they are interested in your brand. And that they are more likely to become a customer than the average user. The best way to track this metric is through the use of a UTM code. Another option is by monitoring your website's traffic and checking to see if there is an increase in visits for the duration of the campaign.
#5 Conversions
This metric refers to the number of sales that are a direct result of your influencer marketing campaign. E-commerce shops can easily track the number of conversions by tracking their traffic through a sale. While it's more difficult to track direct conversions for businesses such as bars or restaurants.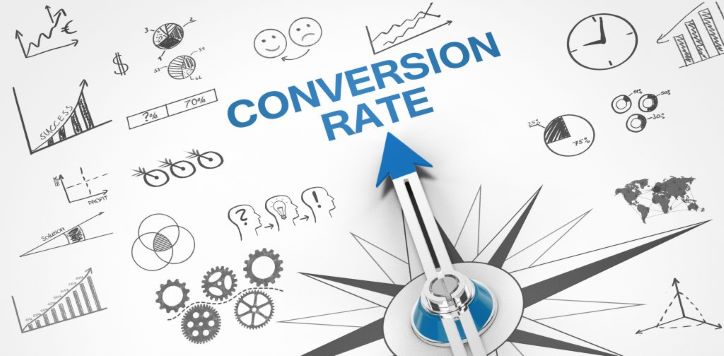 Tracking your conversions is one of the best ways to get a better understating of your ROI for that particular campaign. You will be able to directly compare the amount you spent on the collaboration with the revenue that was generated. One of the easiest ways to measure conversions is to include a discount code that is unique to each influencer. Or include a specific link that will be used to promote your brand and company.
#6 Follower Growth
This is a very straightforward metric. Your follower growth simply describes the number of new followers you've gained as a result of an influencer marketing campaign. You can analyze this metric as either a percentage increase or as overall number growth.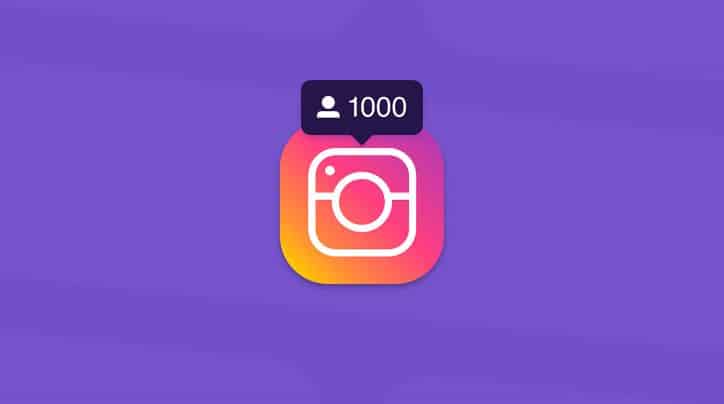 Tracking your follower number is a great way to gauge the effectiveness and success of a campaign. As you can compare different campaigns to determine which strategy works best to win over your target audience. Allowing you to tailor future efforts more precisely.
Additionally, followers gained in this manner are most likely truly interested in your brand and are here to stay. Meaning that the swell in your follower numbers won't reset after the campaign is over.
This benchmark metric is also extremely easy to track and measure. All you need to do is compare your number of followers before, during, and after the campaign. Many companies also choose to break this number down to daily (or weekly) measurements depending on the extent of the influencer marketing campaign.
#7 Engagement Increase
This is another straightforward metric as it simply measures the increase in engagement you see on your account after the start of an influencer marketing campaign. Tracking the increase in engagement is a great way to measure not only the amount but also the quality of followers who have been directed to your accounts because of the campaign. A more engaged audience most often translated into a higher likelihood of conversions to sales.
This benchmark is measured similarly to your follower growth. You will need to keep track of your account's engagement rates before, during, and after the campaign. Measuring and comparing these numbers can help you identify whether your engagement has increased as a result of the campaign and whether that engagement is a lasting thing.
---
7 Factors to Consider with Your Influencer Marketing Campaign Strategy
The following points will help you to understand influencer marketing even more and also to build a legit partnership campaign strategy for your brand.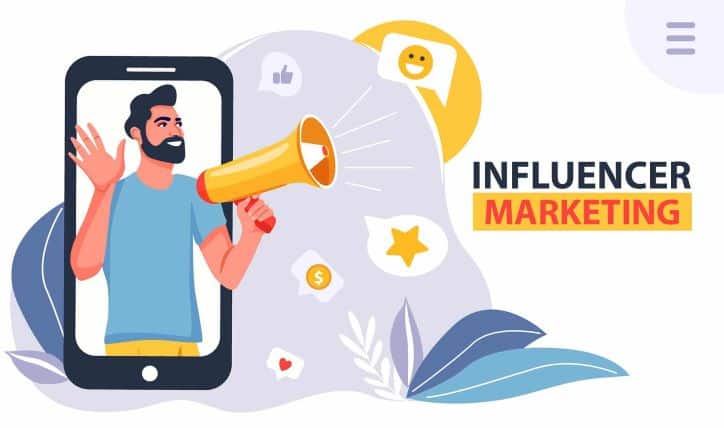 1. Clear Objective for Your Key Performance Indicators (KPIs)
When promoting your brand your objectives need to align with that of the influencer.
Firstly, you need to find out what are your goals. Are you trying to grow the number of your followers? Make more sales? Connect more with your audience?
When you know your goals, it will be much easier for you to build a strong marketing strategy and this will help you to recognize the KPIs for the purpose to track ROI. Having clear objectives will also help you to find and partner with the right influencer who will promote your brand and get you positive results.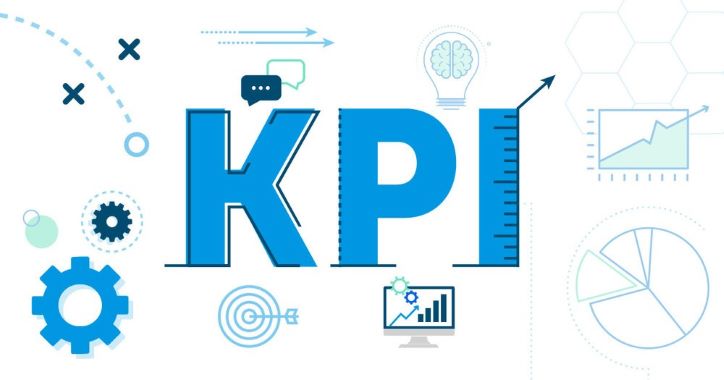 2. Collaboration Between Brand and Influencer
Finding the right influencer is no easy task. Even if you have a list of influencers whose work you like it doesn't mean that they will fit your campaign strategy and hit your target audience.
When choosing an influencer for the partnership it's crucial to ask yourself: "Can this influencer reach my target audience?" Even when you are sure you have found the right influencer don't rush into making a collaboration yet. If you're sure they will reach your target audience, it's time to focus on researching other areas on their profile like the number of followers, the engagement on their profile, collaborations with other brands, etc.
When approaching the influencer make sure to present your marketing strategy adequately and communicate your values so that you can be certain that your brand's strategy affects your target audience. Promoting your brand through the right influencer will most definitely bring you success.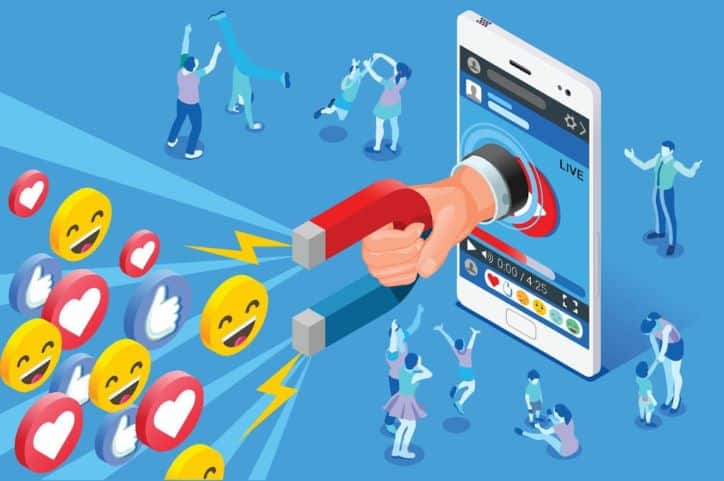 3. Influencer Trustworthiness
It's not crucial to have a partnership with the most famous influencer in your brand's branch. The top influencers can promote your brand to millions of followers but usually, they are very expensive.
Numbers are not everything. What is important is the trustworthiness of the influencer.
The perfect influencer will get you substantial engagement, is well respected by his followers, style that corresponds with your brand's objectives, and will develop a unique marketing strategy for you.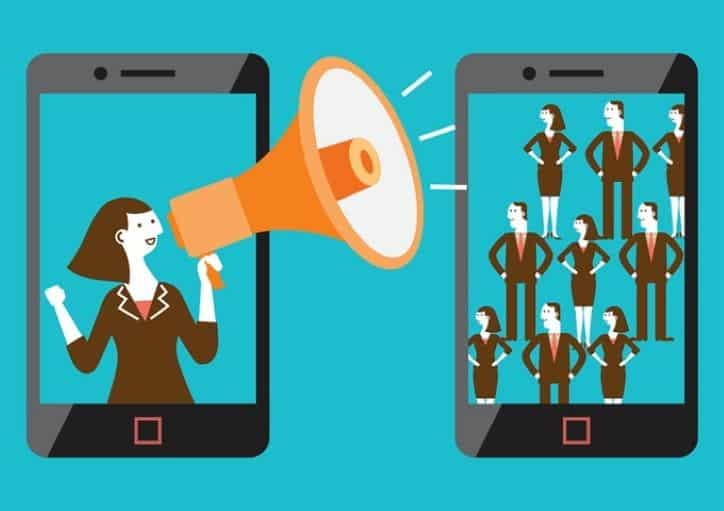 4. Building A Long-Term Influencer Relationship
For successful collaboration with an influencer, building a long-term relationship is key.
When an influencer is promoting your product, the best ROI will come from creating long-term relationships, this kind of collaboration will show your target audience that your brand can be trusted for a long-lasting period.
Building a strong relationship takes time. Get familiar with the followers of your influencer and research their behavior. Observe what kind of content they are responding to; this will help you to promote your brand in the best way possible.
5. Balance Between Influencer Freedom and Campaign Strategy
If a lot of things are depending on your influencer marketing campaign success you have surely thought about micromanaging. But if you do that you are taking a risk of missing out on some of the biggest advantages that come with partnering with an influencer.
The most important thing when partnering with an influencer:
Make use of their platform where your target audience is strongly connected. If you don't give your influencer their creative freedom for creating original content and connecting with their audience on their own terms you risk the potency of your brand's success.
You should allow the authenticity of your influencers to come through and let them do what they do best. You just need to point out the crucial steps of your marketing strategy and let their creative freedom come alive. Because they know their followers more than anyone and are strongly connected with them. Essentially that's their job and they are receiving payment for it. They've spent a lot of time understanding their follower's needs and have managed to create a strong bond with them.
A 2019 study shows that more than 25% of influencers are dedicated to their work. And they spend more than 3 hours a day improving their content so they can attract more followers. Make use of those hours to achieve success and return positive results from your influencer marketing campaign.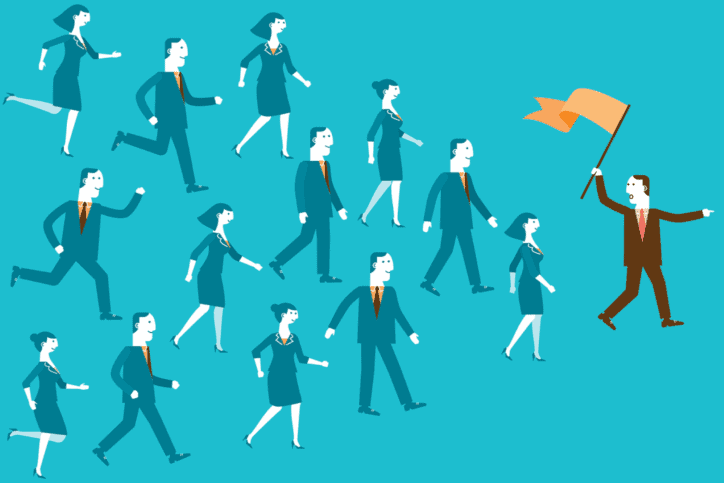 6. Make Sure Followers Are Real People
You are only throwing money away if your influencer marketing campaign attracts mostly bot followers.
Approximately 60 million profiles on Facebook are fake. More than 40 million Twitter accounts are bots. There are also millions of bot accounts on other platforms in the enormous world of social media.
You must research your influencer's followers to be sure their content resonates with real people's accounts.
Influencer marketing platforms have a way to catch "fishy" activities on users' accounts and reel in fake ones.
The warning indications include:
Blank pictures on the profile
Partial descriptions on the profiles
Spam messages posted as comments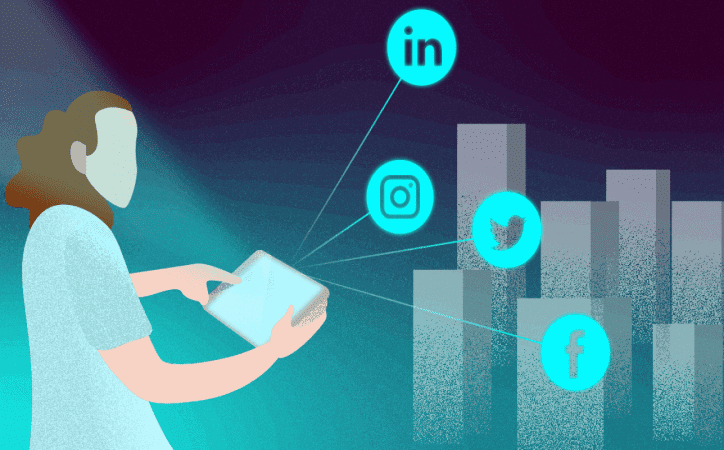 7. Choosing the Right Channel for Promoting Your Brand Is Crucial
Even with a fantastic product and strong strategy for your influencer marketing campaign, you still need to find the right platform to promote on. Know your target audience well. And ask yourself on what platform will they most likely dwell.
For instance, Generation Z are using TikTok and Youtube. The majority of millennials are using Instagram. And older people are still on Facebook.
Not only is choosing the right channel important but also the type of content you are presenting to the influencers. If your content is energetic Instagram stories are a great option. For more in-depth and longer content consider using Youtube for your influencer marketing campaign.
---
4 Key Steps to Follow If You Want Your Influencer Marketing Campaign to be a Success
You have learned about the metrics to help measure your campaign success and also the factors that can determine your success. Now here are the steps that you can follow to ensure your campaign runs smoothly from the get-go.
Step 1: Pinpoint Your Brand's Problem Statement
Before you even begin formulating your successful campaign you need to precisely define your brand's problem statement. Identifying the problem will allow you to begin planning with a clear goal in mind. And also gives you a set of desirable outcomes that you want to achieve with the campaign. The problem statement will vary for every brand and will be different for the same brand at different times.
Start by analyzing what is the issue you wish to address with the campaign. Whether you've had a drop in sales, a dwindling customer base, reduced engagement or social media growth, or even a reputation crisis.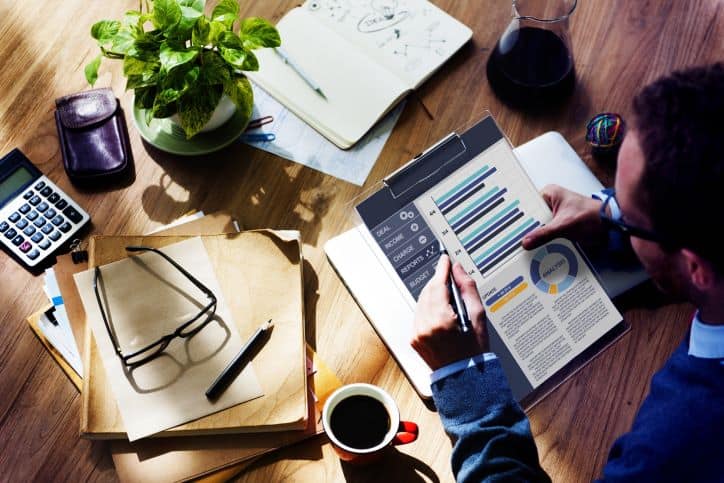 Once you've identified the problem define its solution with a simple statement such as: "I want to improve my brand's image". "I want to increase conversions from social media". Or "I want to attract a new audience".
Having a clear idea of the campaign's desired outcome makes it easier to further break down and define the campaign's objectives. This, in turn, will let you know which metrics to pay attention to the most. And then map out the best ways to structure a success-promising influencer marketing campaign.
Step 2: Decide On A Strategy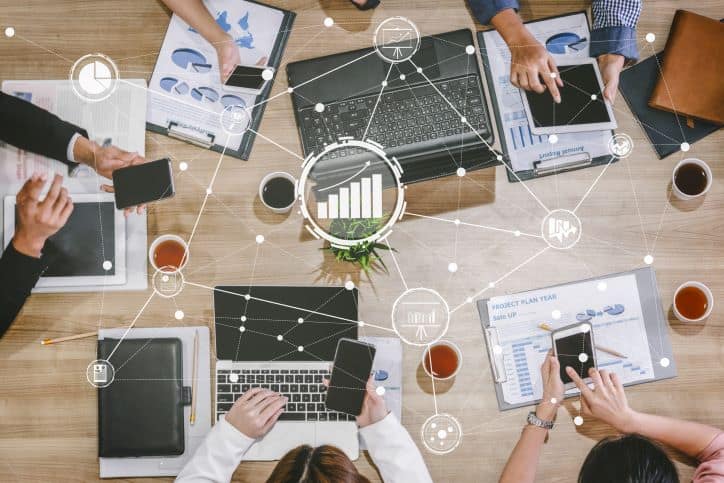 There are several different popular strategies for influencer marketing campaigns. The one you choose needs to fit your goals and address your previously identified problem statement. Influencer marketing can be used as a short-term solution (to create awareness). Implemented both short and long-term as a strategy to build your brand and drive sales. Or long-term by developing Influencer Relations for a lasting strategy to develop and manage your brand's image. You also have the option to combine strategies if you feel that one won't have the desired effect.
Step 3: Identify Suitable Partners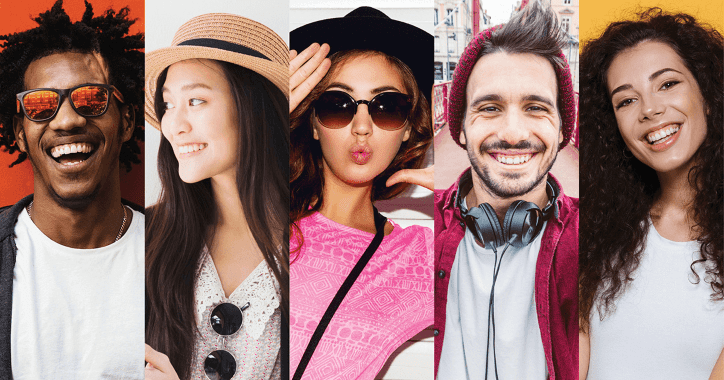 Being able to identify the perfect influencer partner for your campaign will largely depend on your understanding of the audience you're hoping to reach. Finding the right partners for your campaign will involve a lot of research. You will need to scope out their audience, and follow growth rates, engagement rates, and personal brand.
Step 4: Do a Qualitative Analysis
While there are certain metrics to pay attention to when looking for an influencer, it's equally important to also conduct a more qualitative analysis. Numbers and KPIs can only tell you so much. You need to make sure that the influencers can also pass a 'human' analysis of their brand.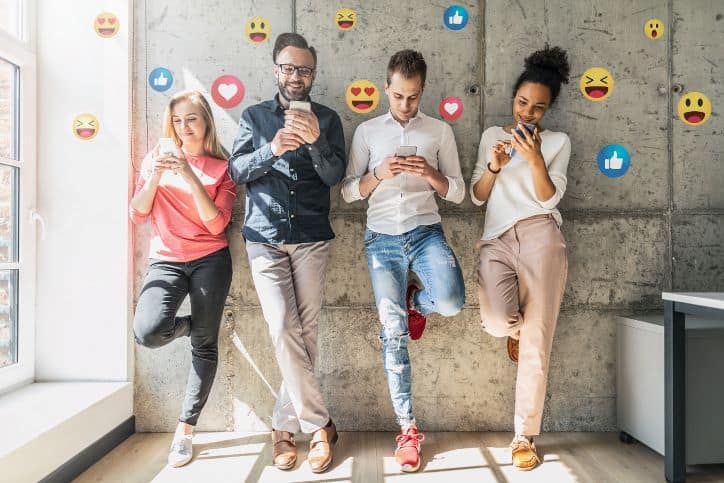 This type of analysis will depend on your personal point of view as you review their tone, content, sentiments, and the messages they're displaying and cultivating on their social media accounts. You want to make sure that their brand and views align with your own brand's identity.
---
4 Steps to Follow When Reaching Out to Influencers for Your Marketing Campaign
For many brands, but especially newer ones, a successful influencer marketing campaign can result in great things:
However, you may be feeling some apprehension when it comes to reaching out to influencers and figuring out the best ways to ensure a successful partnership. So hopefully these 4 steps will help you formulate a plan. One that will streamline the process and aid you in staying on top of your influencer marketing campaign.
Step 1: Prepare an Influencer Proposal Before Reaching Out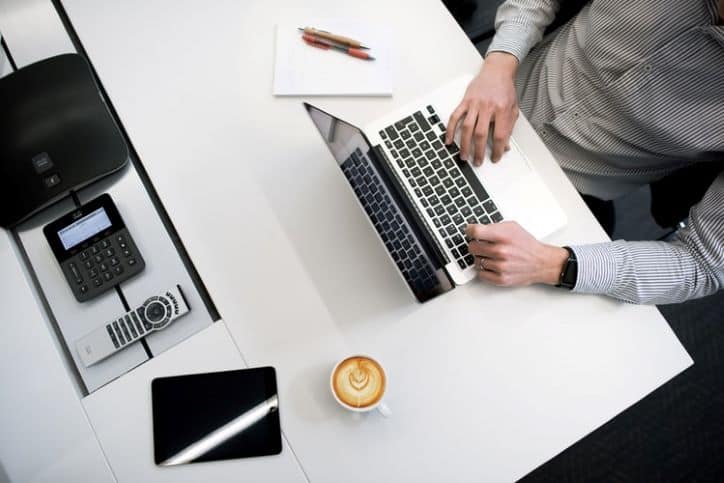 Due to the nature of their platform most influencers aim to seem friendly and approachable. However, when you're reaching out to an influencer with a collaboration proposal, keep this in mind. You're aiming for a professional partnership and chances are you're not the only brand that has approached them.
The best way to reach out to influencers is by using a structured and thought-out influencer proposal. This approach helps you establish a professional and polished first impression. Thus, may impact the influencer's decision on whether or not they want to work with you. Having an individualized proposal for each influencer you approach will set you apart from the competition.
Step 2: Create An Influencer Brief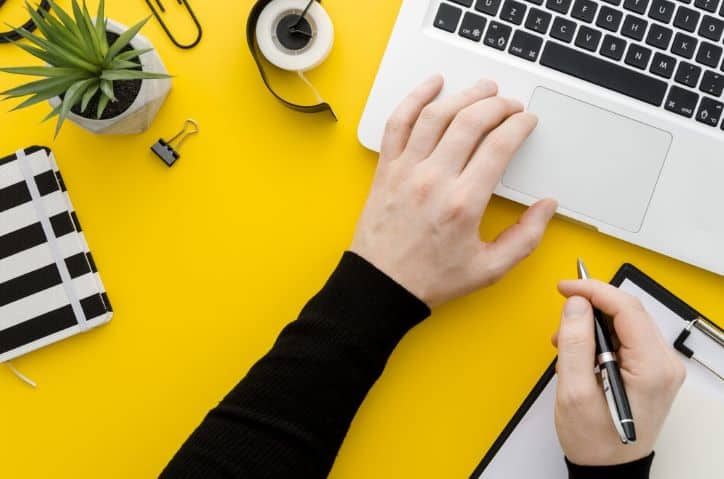 Once you have reached out and established contact with an influencer interested in your campaign. The next step you need to take is to provide them with an influencer brief. The brief you create serves many purposes. From helping the influencer better understand your goals for the campaign. To reduce the risk of misunderstandings and make the collaboration legally binding.
It's important that your brief clearly and accurately portrays all relevant info the influencer needs to execute a successful campaign.
This includes:
posting guidelines
messages and details you want to include
the number of postings
relevant hashtags
campaign's timeline
contract amount
Having this brief will help you streamline the process of setting up your campaign. As well as reduce the risk of the influencer sharing misleading information or messages that could hurt your brand.
Step 3: Stay Organized After You've Reached Out to Your Influencer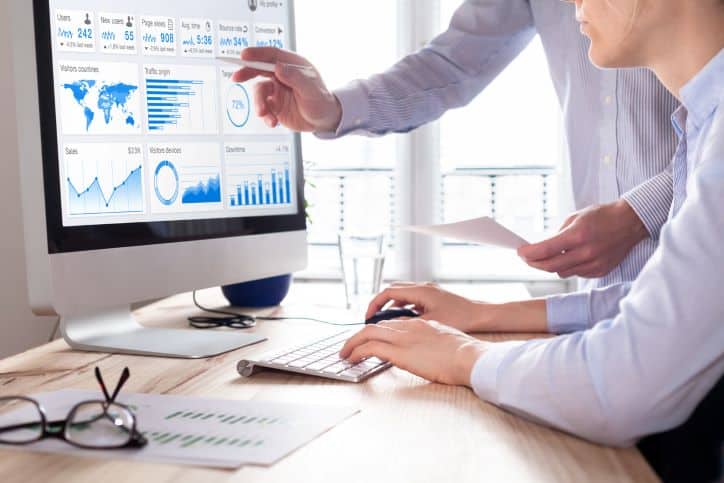 Now your campaign is in motion. But you still need to stay organized and on top of all relevant aspects relating to the campaign. This is especially important if the marketing campaign involves more than one influencer.
It will be easier and quicker to resolve any issues if you know exactly where all data and documents are. Also if your team has easy access to all important data as well as the influencers' contacts. Things can get pretty overwhelming when you're in the middle of a campaign. So being organized will help you, your team, and your influencers communicate campaign matters much more efficiently.
Step 4: Be Prepared For A Crisis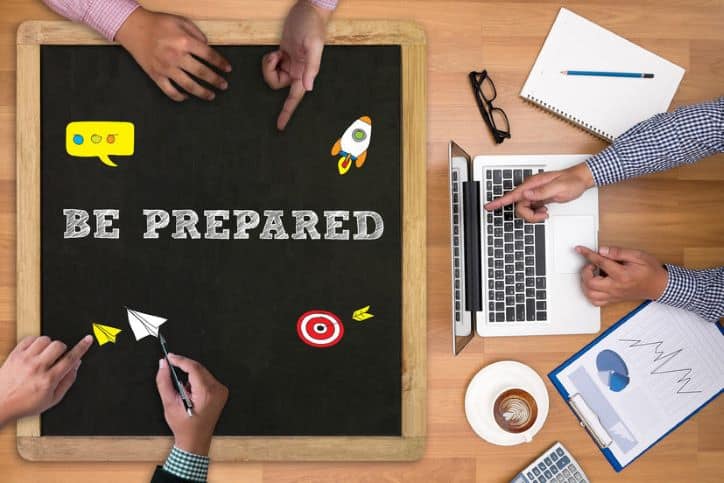 Nobody wants to imagine the worst. But when it comes to your influencer marketing campaign you must always expect the unexpected and be prepared for a crisis. A marketing campaign is all about people: your target audience as well as the influencers you're working with. Just because you think you've reached out to the perfect influencer. And you've gone to great lengths to understand your target audience. Just remember, people are always unpredictable.
The best way to prevent unforeseen events from completely derailing your campaign is to be well-prepped to weather any storm. This can only happen if you're actively tracking all engagements with your campaign and you're on the lookout for any potential adversity.
Should a crisis arise it's very important that you stay calm and respond to the situation in a timely and deliberate manner. Always address the situation; attempting to sweep any missteps under the rug can have serious long-term repercussions.
---
Wrapping Things Up: What Have You Learned and Your Next Move
Congratulations! You now have a way better understanding than most of how to reach success with your influencer marketing campaign.
Let's just have a quick recap of what you've just learned:
You now know what metrics to keep your eyes on.
You also know about the factors that can determine your campaign's success.
Don't forget the suggested steps to follow when starting your influencer marketing campaign.
And then those few steps about reaching out to influencers.
So what's the next move?
Go through our strategy guide again. Make notes and also jot down any inspired ideas that come to mind. Then sit down with your marketing team and start strategizing a game plan to work toward your influencer campaign success.
Collaborate with Influencers in Your Niche
Finally, if you're looking to partner with influencers to help you succeed in your marketing campaign quest, then you're already in the right place!
At Afluencer, we promote the heck out of our brand members through:
Regular round-ups where we feature brands like yours in articles seen by thousands of our influencer members. And Google loved these articles—often featuring us on the front cover of search results!
A fortnightly newsletter that drops in the inboxes of our active list of 10k subscribers (only applies to Concierge and Boss memberships plans).
Our highly engaged Facebook group where we post features like "Collab of the Day".
You also get your very own Afluencer profile page that you can customize on your own or even get our content team to help you out. The perks of being a part of the Afluencer family just keep rolling in! If you want to know more about what we offer our brand members, then check out our AFLUENCER PRICING PAGE.