When we talk about social media influencers, we usually think of top names like Logan Paul, PewDiePie, and Huda Beauty. While these names are extremely popular with a great pull, they've reached a point where it is difficult for not just small but even big brands to get a hold of them.
They charge millions and hence aren't suitable for all kinds of businesses. This new year, you should concentrate on influencers who are about to go big. It makes a lot of sense to work with new and growing names.
People look for new talent, they're very likely to listen to their recommendations. Also, they're affordable and easy to work with. In this article, we'll have a look at the top social media influencers who you can work with in 2023.
Let's start:

Brands looking to collaborate with an Indian influencer can consider Aditi—a beauty blogger with a degree in engineering and business. Indian influencers are already pretty popular and working with international brands.
She offers online classes and has collected more than 28.4K followers since debuting on Instagram. The star is the next big Indian influencer thanks to her incredible makeup talent and ability to connect with her followers.
She's very active on the platform and is known to post pictures that look real. She mainly works with beauty and fashion labels and has an impressive engagement rate of 8 percent.
---

Wendy has already carved a niche in the industry but we expect her social media popularity to skyrocket in 2023 making her one of the best influencers to work with.
She has more than 102K Insta followers who enjoy her unique posts and captions. Unlike some other influencers out there, Wendy doesn't seem to be a fan of selfies as her page contains posts about home and interior.
The most striking thing about her profile is the layout and soothing color theme that is easy on the eyes.
The face behind The Curated Farmhouse, Wendy is a breast cancer survivor who enjoys talking about positivity and motivating people. She's married to an army vet and is a mom; however, she regularly talks about her personal life.
---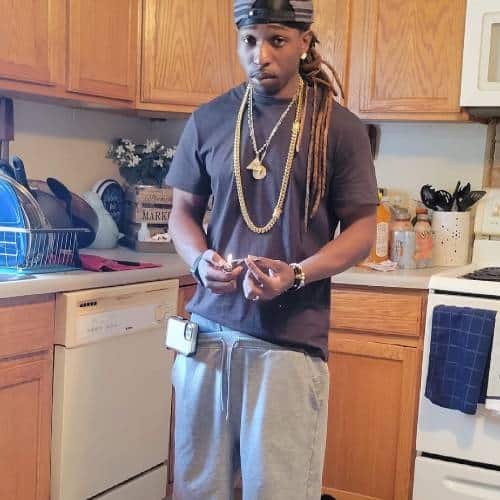 If we could choose just one creator from our 2023 list of social media influencers, we'd go with Trillz. He is such a talented individual with more than 21K Instagram followers and a growing presence on Facebook. An artist and producer by profession, the star creates music and regularly shares sponsored posts.
He works with almost all kinds of brands and is a fitness enthusiast as well. He appears to be concentrating on multiple niches and seems to have struck a chord with his followers who regularly comment on his posts.
---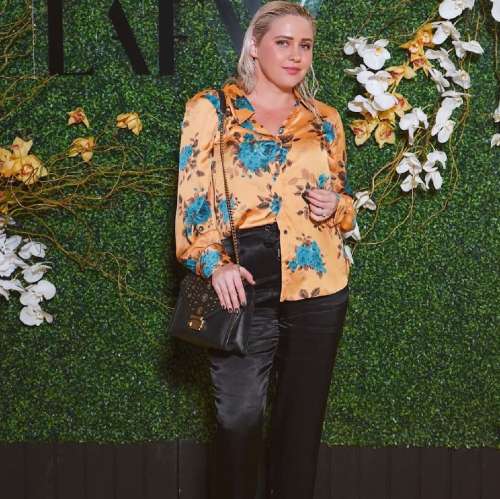 Alexandra is a US-based influencer with an international following. She has more than 310K Instagram followers and nearly 7K Facebook fans. Her aim is to empower, inspire, and motivate everyday women "who work tirelessly in their daily lives to balance many demanding roles".
She attracted a huge number of followers this year and we expect the trend to continue in 2023 as she grabs bigger brands and increases her reach. Her average post generates more than 3,000 likes and hundreds of comments.
The diva enjoys traveling, posing for the camera, trying new foods, and dressing up. You will find a variety of posts on her profile including sponsored posts.
---
Steve proves that anyone can build a strong following if they have the right talent. The 83-year-old star has more than 41.3K followers who enjoy seeing his antics and knowing more about his life.
We expect him to continue to win more followers and build a following in 2023. He's available on almost all major platforms including TikTok and Facebook. His unique sense of humor is a major reason why he's gaining popularity among people of all ages.
Brands looking for a senior influencer can consider working with Steve. He's a friendly guy with a creative side to him.
---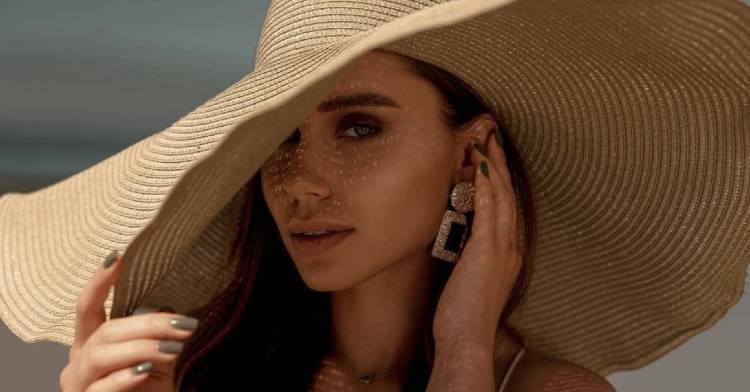 Olya Mosendz is a California-based lifestyle and beauty influencer with a large following on social media. She mainly concentrates on Instagram and TikTok. She has nearly 400K Instagram followers and a growing number of TikTok fans.
We expect her to hit the moon in 2023 as she appears to have found her niche on TikTok, which has proven to be the biggest app of the decade. Most of her followers are from Ukraine and Russia, which makes her a good pick for brands looking to target this region.
Her captions are in Russian and she regularly interacts with her fans and is known for being a fashionista.
---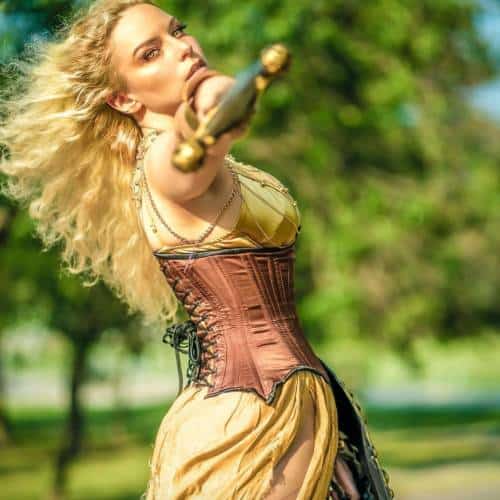 Nicole is the next big star with more than 66K Instagram followers. She has been in the business for more than eight years and has built a decent following.
Her followers are highly engaged and enjoy commenting on her posts. Many of her posts have gone viral and she appears to understand what works and what doesn't.
She has worked in the Spa and Beauty industry as a licensed Massage Therapist/Esthetician/Make-up Artist and has more than 16 years of industry experience. This is a major reason why she gets featured in our roundup of social media influencers to follow in 2023.
She enjoys wearing costumes; however, you will also find posts on health, fitness, animals, movies, video games, pop culture, beauty, and music.
---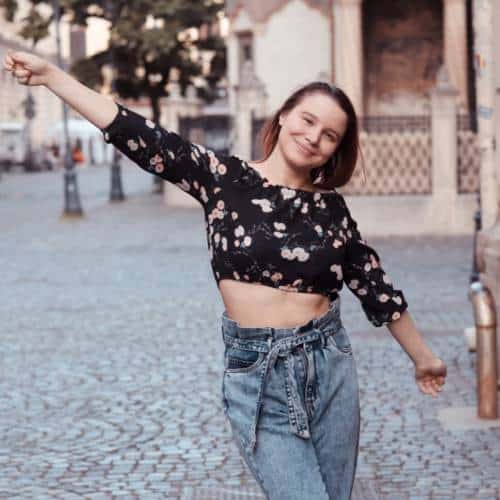 Georgiana Nedelcu aka Giulia is a young Romanian influencer with more than 36K Instagram followers. She has a lot going in her favor – she's young, smart, gorgeous, and energetic.
Her page is full of motivational and positive content. With more and more people looking for positivity on the web, we think Giulia is ready to gain more followers in 2023. Unlike some other influencers out there, she doesn't make it look dark but posts colorful content with a positive message.
The 20-year-old star seems to understand the concept of influencer marketing and often holds giveaways on her page. Brands looking to work with a young influencer can join Afluencer to get access to her.
---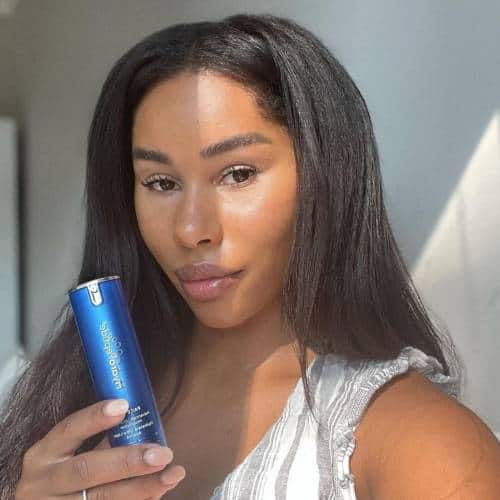 Tianna is a mother with her own blog called Motherly Thoughts. There are several reasons why we think Tianna is set to boom in 2023. More and more mothers are looking for tips on the internet. They want to know healthy recipes for children, tips to educate, etc., and Tianna provides all that.
She has 3 children, 1 biological baby (Isabella aka Belly), and two awesome bonus step kiddies (Daria and Allegra). It shouldn't come as a surprise that she regularly posts content with her partner and children including some fun activities to do with your kids.
Her 41K followers look at her as an inspiration as she's teaching people that it is possible to have fun while managing children.
---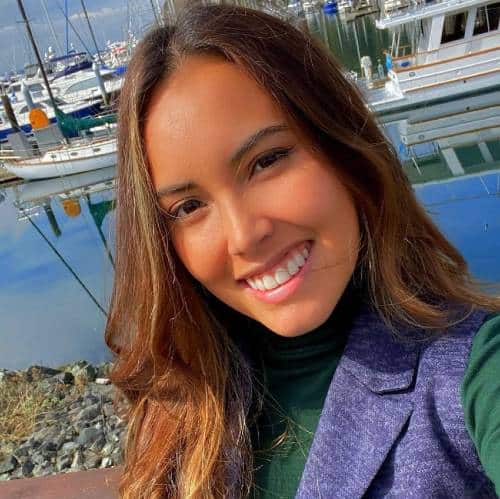 Paz is a Latina star known for her artistic posts on social media that are enjoyed by her 40K followers. Passionate about style, Paz enjoys creating new styles and working with colors to come up with something creative. She calls herself an artist and is a lover of nature, cats, good food, and good taste.
A qualified fashion designer, her page provides fashion tips and colorful posts covering her life.
---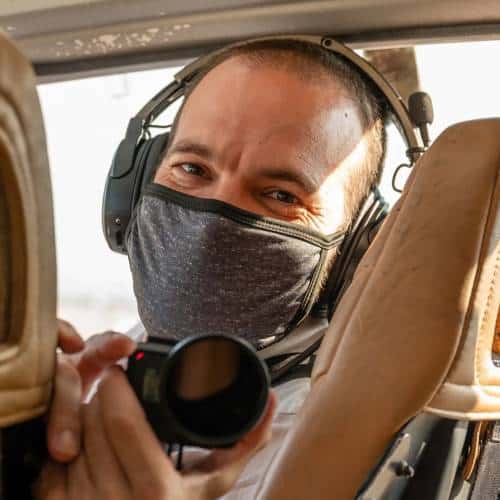 Kahn is a well-known influencer with nearly 50K Instagram followers. A huge fan of pizza, Kahn identifies himself as a blogger and enjoys experiencing food. He is a knowledgeable foodie, gardener, wilderness adventurer, cocktail connoisseur, and skilled photographer.
His passion to learn and understand new things is what makes him such a great social media influencer. He has a lot to offer to his followers and we expect him to continue to post great content in 2023 and beyond.
---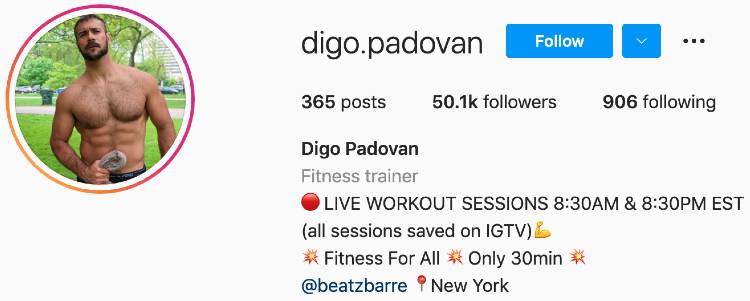 Interested in being fit and healthy? Follow Digo, a health and wellness professional who enjoys inspiring others in a fun and light manner. His profile is full of entertaining content including videos of him dancing, having fun with his dog, and working out.
With more and more people realizing the importance of working out and staying healthy, we expect Digo to hit the jackpot in 2023 and gain even more followers. He's already a big name with more than 50K followers on Instagram and is working hard to increase his reach.
The NY-based star offers free regular workout sessions. These days, he appears to be working to build a following on TikTok where he posts short and fun clips.
---
Betul is behind a fast-growing NY-based tech, fashion, and lifestyle called Alley Girl. With over 10 years of experience, she's a well-known name and has worked with several big and small tech firms.
The diva has amassed a following of more than 90K on Instagram. People follow her for fashion advice and tech expertise and she's going strong on Facebook as well where she has nearly 50K fans.
Brands looking to work with a reliable influencer can sign up with Afluencer and book Betul. She's another of our talented influencers who are expected to continue to grow and gain even more social media followers in 2023.
---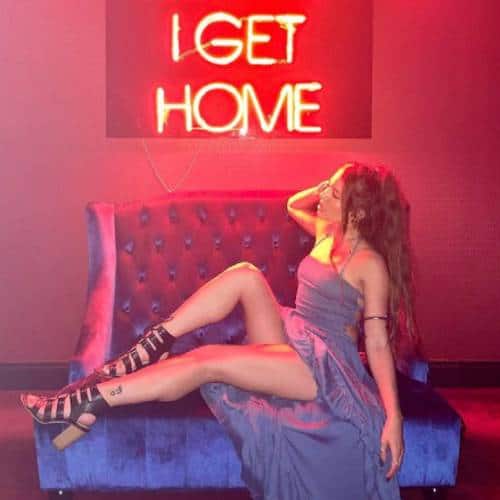 Take a look at Lori's profile and you will understand why she's the next big thing. Bold and beautiful, the diva has a following of more than 2.7M on Facebook and nearly 40K on Twitter.
Many of her posts have gone viral in the past. The stunning diva is blessed with a beautiful voice and is both a model and singer. She started young and is working to inspire others to follow their dreams.
---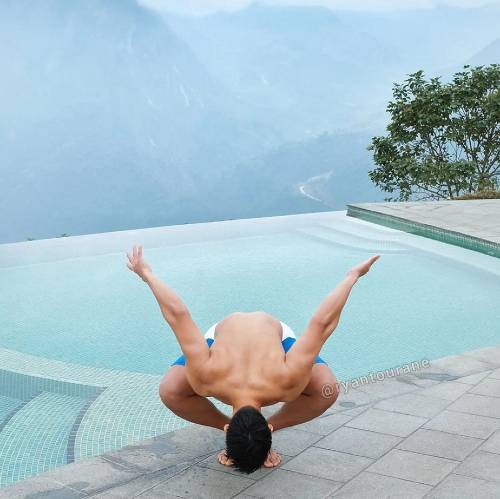 Ryan is a Vietnamese lifestyle influencer with more than 20K Instagram followers and a growing reach on Twitter.
A travel enthusiast, Ryan enjoys sharing his journey with his followers and posting workout clips. Known for his sculpted body, he's a workout freak and knows how to pose in front of a camera.
We expect him to gain traction in 2023 and win even more followers with his informative and neat posts.
---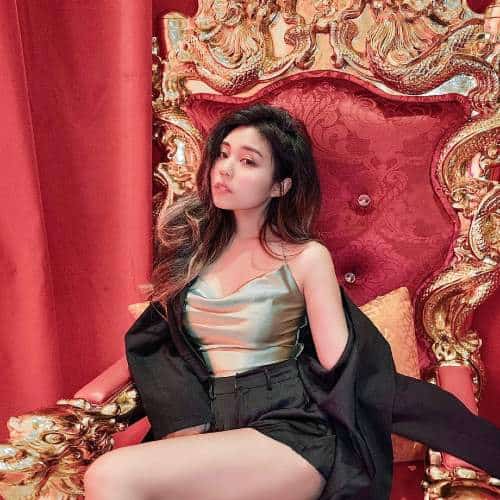 An engineer by profession, Ling Chen is a dancer, traveler, model, and food enthusiast. She has more than 150K Instagram followers and an impressive engagement rate of nearly 18 percent. She's known internationally and has fans from all around the world, from the US to Taiwan to Brazil.
Her hashtag game seems to be strong, which is a major reason why we think she'll continue to grow in the future. The diva has worked with a number of top brands and will continue to do so.
→ SIGN UP WITH AFLUENCER TO CONNECT WITH LING CHEN AND OTHER TALENTED INFLUENCERS
---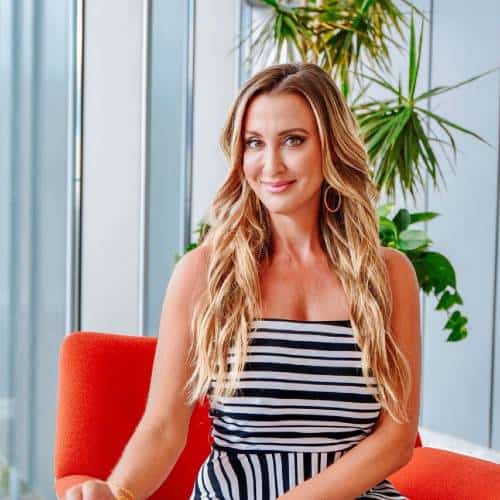 Expected to be a top 2023 influencer, Jolene is busy "inspiring high achieving women to create vibrant balanced lives". The gorgeous diva won the Mrs. Arizona title a few years ago and has more than 115K followers who appear highly engaged.
She has an average engagement rate of around 6 percent and an equal gender divide. She seems to be popular among people of all ages and is most popular in the US.
---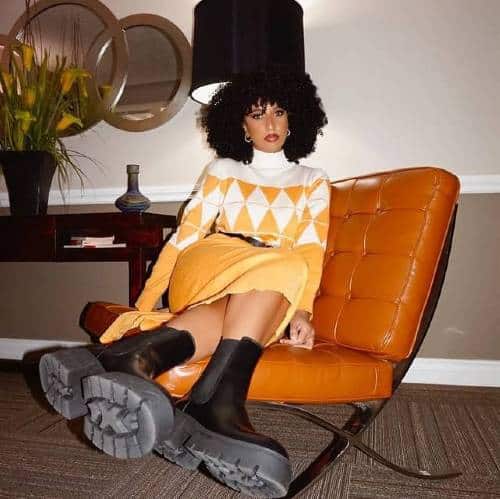 Naaz is a well-established fashion and beauty influencer with more than 32K followers. She enjoys posting creative content and covering trending and innovative products.
Naaz is known for a lot of things including her clever style statement, attractive curls, and makeup looks. She is one of the few female influencers who are more popular among women. Most of her followers are in Venezuela, making her a good option for brands interested in reaching this market.
---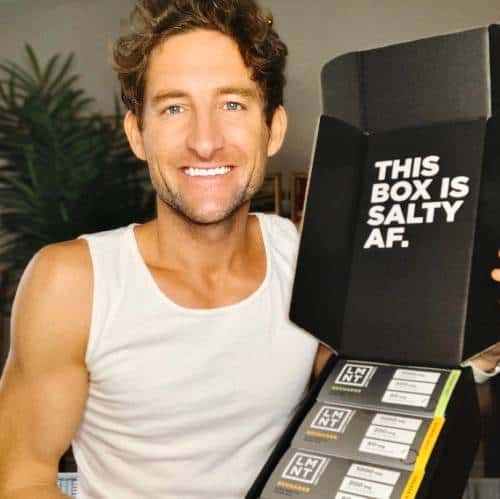 Kevin is a dad influencer with more than 23K Instagram followers and an outstanding engagement rate of nearly 13 percent. We expect him to continue to grow and become one of the best 2023 influencers. His interests are varied including health, wellness, and lifestyle. While he is popular around the world, most of his followers are in the US.
He speaks candidly and openly about healthy living practices and mental health issues. Unlike some other social media influencers, he doesn't just highlight the problem but provides solutions, which is what makes him unique.
A proud gay man, Kevin is both a father and a husband with a great fashion sense.
---
Naim is a young Algerian fashion blogger and content creator with various interests. His claim to fame is his blog called "theynstyle" where he posts his ideas and talks about different aspects of fashion.
He has more than 35K Instagram followers who look up to him for fashion inspiration. His style is unique and he often talks about what people can do to look better within their means. He regularly works with different brands and is known to be friendly to work with.
---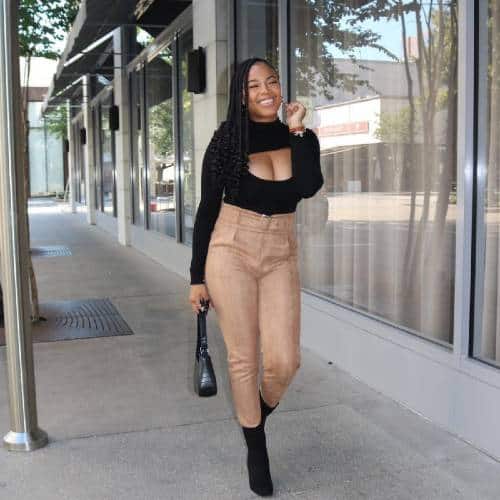 You might not have expected to see Kam on this top 2023 social media influencers list since she is already a public figure and well-known name with more than 357K Instagram followers and nearly 86K Twitter fans. Her claim to fame is MTV's The Challenge where she left a mark; however, over the years she has built a strong following by posting interesting and creative content.
She has an engagement rate of 6.5 percent, which is quite impressive. In addition to being a model and influencer, she is also an entrepreneur who founded KamKollection, a beauty, cosmetic, and personal care brand that we think will help catapult Kam into the big league.
Her YouTube family has also grown over the years and she now enjoys more than 73K subscribers with some of her videos hitting the million view mark.
---

Heather is the name behind PinkNinjaBlog, a website where she talks about different things including food, movies, and fashion. The 40-year-old star enjoys talking about her children and is known for posting honest product reviews and holding product giveaways.
In a world where fake reviews are very common, Heather brings a breath of fresh air by posting genuine opinions and helping people make the right call.
---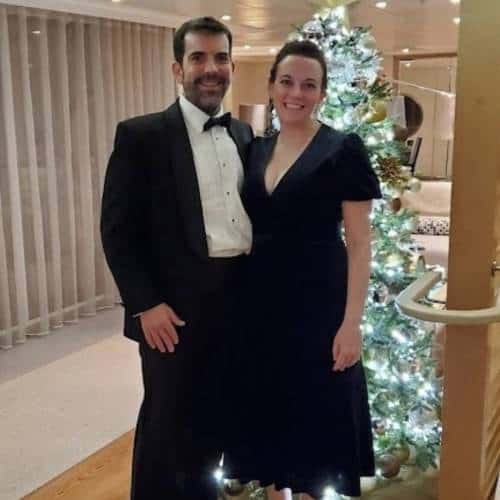 What's better than one influencer? Two influencers.
Eric & Darcee are a couple who manage The Bucket List Project.
Their motto is simple: to help others chase their Bucket List. They talk about food, adventure, and travel and have more than 14K Instagram followers.
We expect the duo to continue to gain followers and go even bigger in 2023 thanks to their creative and interesting posts.
---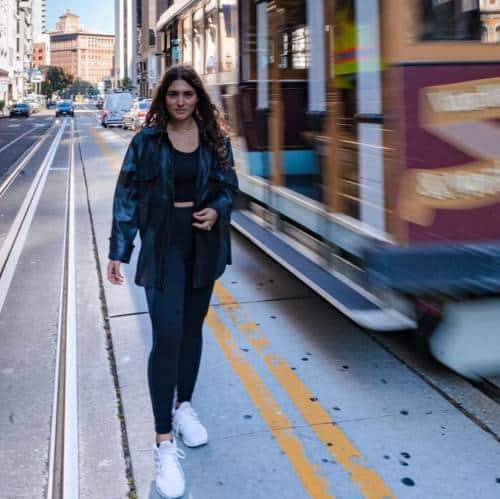 Chloe is a photographer, and travel creator who loves sharing her experiences with the world. The star has been to more than 70 countries and has plans to continue to travel to even more.
With countries opening to travel in 2023, we expect more people to show interest in what Chloe does. This will help her go even bigger and gain more followers. With over 77K followers, she's already a big name and knows how to win hearts.
---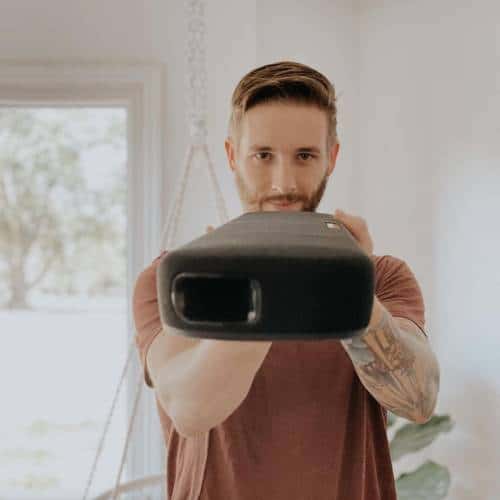 Last on our 2023 influencers list is Johnny, a social media strategist, and coffee addict with a goal to add value to your social media.
The star has worked with a number of brands over the years and has more than 44K Instagram followers. An Executive Leadership Coach, Johnny is a Social Media Strategist and helps brands grow their following.
His photos are gorgeous and neat. Follow him to learn how to make your feed attractive and what you can do to gain more followers.
---
Top Social Media Influencers to Follow in 2023: Conclusion
These were some of the best 2023 influencers to follow. They have a lot going in their favor. JOIN AFLUENCER TODAY to get access to these and look at their profiles to know what works and what doesn't.