Somewhere in everyone's social media feed lies that one tech whiz who all the software brands want to collaborate with.
They're buzzing at every technology conference. They're using the latest software apps straight outta the developer's fingertips. And they inspire us to live in the future.
Tech influencers, you are taking center stage for this one.
Influencers in business, accounting, engineering, and architecture will also love this.
We've found these hot software brands looking for creative influencers like you:
So influencers, are you ready to buzz the SaaS out of these?

If you have a geeky side to you then your day is about to be made with Sdigital. Because software shopping doesn't get any more satisfying than this. From Adguard premium lifetime licenses, Microsoft Visual Studio, Norton 360, and Microsoft Office Professional, to even the Adobe Master Collection. Plus games and so much more.
Grab your next software and be sure to spread the word about this awesome brand with your followers.
Influencer Program
Sdigital is looking for tech influencers to collaborate with.
Influencer perks include:
---

22 years later, InterServer is powering clients with affordable unlimited web hosting. From entrepreneurs to Fortune 500 companies all over the world—InterServer offers shared hosting, cloud hosting, quick servers, and dedicated servers.
Start from as little as $2.50 per month and get everything you need to power your website up. 1-click installs, expert WordPress service, and even a free migration service is available with InterServer.
Ready to geek up and inspire your followers to get online with InterServer?
Influencer Program
InterServer is looking for software and marketing influencers to collaborate with.
Influencer perks include:
---

Hey creators! We know how demanding your post-production process is, so how about a nifty toolkit upgrade for improved efficiency while producing your awesome media? Easily capture screens, edit videos, edit photos, and conveniently convert media to various formats as you need with solutions from Movavi Software.
Their quality multimedia video editing software is a great editing solution for amateurs, but can also meet the needs of video editing professionals.
From impressive video effects and screen titles to intuitive timeline features and popular media export options—creating content with Mavavi Software is a breath of fresh air.
Influencer Program
Movavi Software is looking for influencers (with as little as 100 followers!) from all over the world to promote their video editing software.
Influencer perks include:
---

89% faster startup. 39% faster downloads. 17% improved CPU speed. And 8.6% improved graphics. Yes, PC lovers, System Mechanic from Iolo Technologies is here to save your day.
With over 100 million downloads, this award-winning software will help clean, stabilize, and speed up your machine.
The proof? They're Rated #1 by the PC Mag for 8 years running.
Right. I think the free PC health check is in order.
Your faster and better-performing PC is just a download away—phew!
Influencer Program
Are you a male influencer in the USA, Canada, or the UK and ready to partner with software brands?
Then Iolo Technologies would love to collaborate.
Influencer perks include:
60% commission on sales
They'll also hook you up with a tool of your choice
---
Octobat – Turn Your Influencer Content into Revenue

Ever wish you had a genie? Well then, thanks to the internet, all your dreams and wishes can come true. Starting a business couldn't be easier. In fact, the internet can spin the growth of your business so quickly before you have time to prepare for it. Tasks like accounting can quickly get out of hand if you don't have solid resources to count on. Legal. Tax compliance. Lots of headaches. But Octobat can solve all of these things for you. Manage your sales taxes and send tax-compliant invoices, globally. All of this is achieved automatically at your fingertips.
Influencer Application
Would you love to turn your business-related content on your blog or social media channels into revenue? Recurring lifetime revenue, actually. Well then, we have exciting news for influencers that promote this software brand. In fact, they have an opportunity to earn a recurring lifetime commission of 30% on signups. So why not consider this collaboration as an investment worth your top-notch content?
---
SaaS Mantra – Perfect Brand Collab if You Have Entrepreneur Followers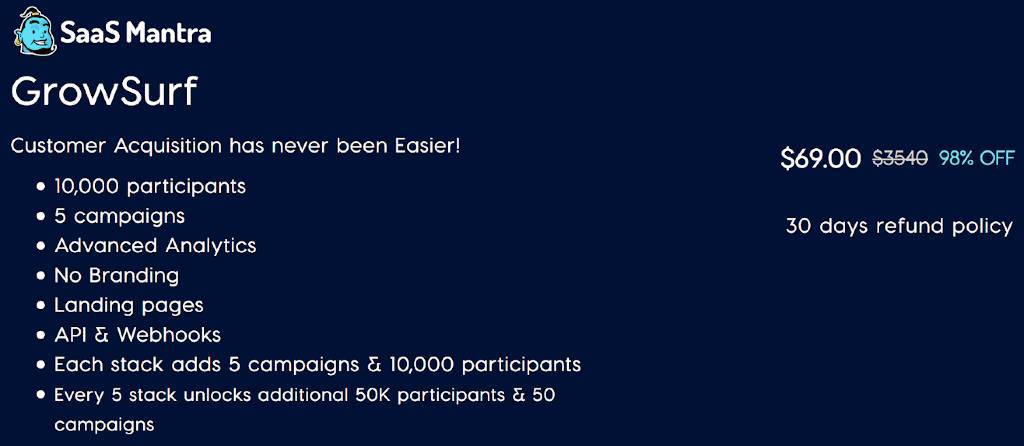 These days, there's an app to solve any business problem. An abundance of apps, actually. And cheap. $9.99 per month here and $29.99 per month there. But, you get carried away, and before you know it you have 11 random subscriptions going off on your credit card. Half of which you haven't actually started using. OMG. Please declutter all this madness with SaaS Mantra. Get brilliant SaaS solutions like Swell Enterprise, made for entrepreneurs. It's an all-in-one application to manage everything in your business – from sales, productivity, and accounting to CRM and marketing.
Influencer Application
You'll in fact be a hero for sharing SaaS Mantra with your entrepreneur followers. They'll love you forever for saving them from so much business management drama with nifty apps they wished they had sooner. Influencers, all you need to do is refer your tech-savvy customers to SaaS Mantra and you'll then earn $5 for each customer. With your knack for hooking your followers with amazing biz content, this software brand collab is certainly a sweet match.
---
MUVI – Influencers Needed to Promote Their Platform

Youtube. Soundcloud. Netflix. Thank goodness for the internet, right? But would you love to have your very own video or audio streaming platform? Then you need MUVI. Speaking of audio platforms. Have you experienced the new audio-only social media platform, Clubhouse? Love the growth I'm seeing with all these audio platforms!

Okay, back to MUVI. You can literally live stream anything anywhere – they'll handle everything end-to-end. Nothing complicated. They've built over 500 platforms and you could be their next. The internet is waiting for you to blow them away with your streaming platform.
Influencer Application
If you're an influencer with a following that you think will love MUVI, then you need to hop on to this. Consider promoting MUVI with relevant content that you create on your social media channels. Drive those signups and then you'll see yourself earning a super $100 per customer.
---
Unity – Creative Tech Leaders Wanted
Games. Animation. Futuristic engineering. Virtual reality. Augmented reality. Certainly, a thrilling time to be alive. What's even insanely mindblowing is that all it takes is a smart real-time development platform like Unity to bring your ideas into reality. Create stunning 3D, 2D, VR, and AR visualizations – and also monetize each of them. Take it for a swing for free and you seriously won't believe that paid plans start from as little as $25 per month.
Influencer Application
Would you love to become a creative leader and inspire your followers to bring their development visions to life? This gig is perfect for influencers in gaming, animation, engineering, or architecture circles. Collaborating with Unity will get you early access to the latest Unity tech, participation in local events as well as valuable access to their staff.
So you can stop your search for software brands and start influencing the future with this real-time tech!
---
The Software Knowledge Company – SaaS Knowledge & Consulting Brand

The IT universe is intimidating. More so if you're clueless about tech and all the jargon that comes with it. Finding reliable resources like The Software Knowledge Company to untangle all the tech madness, is a breath of fresh air. Starting your next IT project will be a breeze with their knowledge resource, ITpedia. Need to review your IT project? No sweat. Get a quality review with their Inspector Online. And if your project management skills could use some help, then the brilliant Controls Game will whip your skills up.
Influencer Program
If you're an IT whizz with a creative flame for creating tech content then listen up. As an influencer for The Software Knowledge Company, you'll be posting articles on ITpedia, guest blogging, and promoting content on social media – and guess what? You'll even be speaking at conferences, training, and workshops. This is all pretty rad for the tech influencer that's craving to rocket launch themselves into the IT space.
---
Adagio Accounting – The Perfect Software Brand for Financial Influencers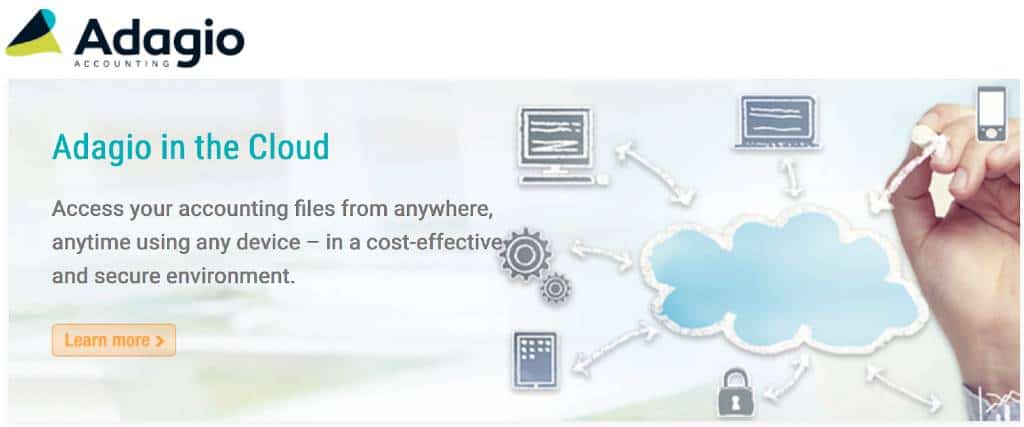 Accounting can be headache-inducing – even for accountants. But all it takes is brilliant accounting software like Adagio Accounting to blow all your accounting problems away. This award-winning cloud-based accounting software is designed for accountants. With nifty features like fast and accurate data entry – handling your accounting is a breeze. Furthermore, it's secure, flexible, and will deliver powerful reporting at your command.
This is certainly just what every accountant, bookkeeper, or financial analyst needs.
Influencer Application
Are you influential in the financial sector? Then collaborating with the Adagio Accounting brand is your opportunity to share this must-have business software with your clients and followers. Get paid a referral fee for every client signup, get tech support, and also get training discounts.
---
Virtual Summits Software – This Brand is Looking for Entrepreneur Influencers

Yup. Everything has officially gone virtual, because of the internet. Hosting a summit is no exception, thanks to brilliant software like Virtual Summits Software. It handles everything from speaker collection, to attendees, membership, and more. In fact, all you need to do is consolidate content together for your virtual summit and the software will take care of everything – easily and automatically.
No tech skills are needed, phew.
Influencer Application
Are you an entrepreneur influencer that would love to inspire growth in your followers with the help of some virtual tech? Then the Virtual Summits influencer program is an opportunity to share this brand's software with your online circles and get rewarded for every signup.