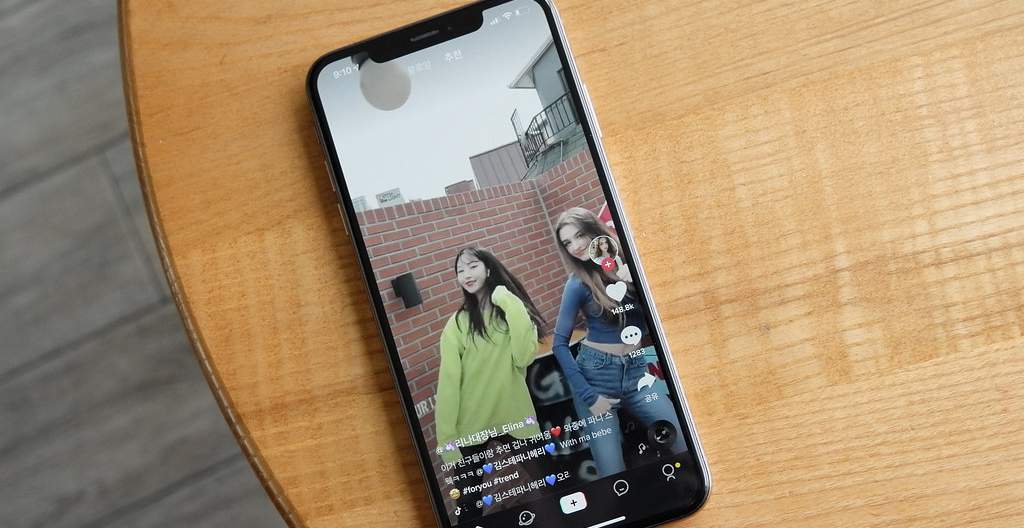 TikTok is an international name today with a solid presence in more than 150 countries. It has over 1 billion users making it one of the largest social media platforms out there.
What started as a small app is now a global phenomenon that's been helping people make money. We talked about the app in detail in our 'Is TikTok Really the Future of Influencer Marketing?' article. Have a look at it to know more about the history of TikTok and why it's so popular.
The Power of a TikTok Influencer
Most TikTok users are in Asian countries but it's still quite popular in the US and boasts about 123 million downloads since its release. There are over 45.4 million US TikTok users and the app is most popular among teenagers. It's believed that 45 percent of all US teens have used the app at least once.
While some argue that the platform has already reached its peak in India and other such countries, the fact remains that there's still plenty of potentials when it comes to TikTok in the US.
If you're an influencer who has stayed away from the platform then now is the right time to join TikTok and be a TikTok influencer.
Here's why:
#1 The Market Isn't Saturated
Despite what everyone says, TikTok is not a passing fad. It's known as the anti-Instagram tool that's already being copied by other companies.
The Instagram influencer backlash made a bunch of users turn to TikTok. But, TikTok also has its homegrown stars, some of them allegedly paid to stick to the platform.
While such influencers command a great following, the truth is that there aren't many such stars in the US. This is your chance to beat the crowd and make a mark on a platform that's quickly getting bigger in the country.
If you join today, you will have an edge over people who are yet to join. You'll get more time to build an audience.
#2 More and More Brands Are Turning Towards TikTok
Top names like FIFA, Coca-Cola, and Calvin Klein recently approached micro-influencers to take part in marketing campaigns in order to reach a new audience, particularly teenagers.
In 2017, Coca-Cola brought back its much-loved ShareACoke campaign but with a twist. It replaced the first names with song lyrics. The campaign turned out to be a massive success generating close to a million videos that resulted in more than 200 million views thanks to using branded hashtags.
The platform is working hard to get more brands on the network. It recently introduced a new analytics feature to help firms measure performance.
With such major changes, it isn't a surprise that more brands are keen on using the app. This means the demand for TikTok influencers is going to rise, hence it is the right time to be a TikTok influencer.
#3 It Lets You Be More Creative
On the front, TikTok looks like an app that only lets you upload short videos, but it's actually a lot more. The app offers some interesting features including filters that you will not find on any other platform.
In addition to lip-syncing videos, it also lets creators come up with their own creative videos. Check out our 'How to Make TikTok Videos to Get More Followers' guide where we'll show you how to be creative and create kickass videos on TikTok.
#4 Gives You a Chance to Have Fun
By nature, TikTok is an extremely interactive platform. It invites content consumers to be a part of the fun and not just take a backseat. However, it is okay if you only want to be a viewer and do not want to contribute to the idea.
You can explore videos, join the fun by creating duet videos, and even give a twist to your favorite songs or dialogues.
The best part is that, unlike other apps, TikTok doesn't push you to build a following. You can have fun without feeling extra pressure.
#5 Can Boost Your Virtual Presence
It can be a good idea to be a TikTok influencer even if you are present on other platforms. Once you gain traction on TikTok, you may be able to bring your followers to your other profiles including your YouTube pages and websites.
TikTok videos get shared a number of times and can be seen on other platforms as well including YouTube and Facebook. Since videos contain a username, viewers will instantly know where to find you or who you are.
This can be instrumental in giving a boost to your image. So, be a TikTok influencer and start building your presence.
#6 More Ways to Earn Money as a TikTok Influencer
You can earn money by working with brands and posting sponsored content. Brands around the world are looking for TikTok influencers. Sign up here to get access to companies that want to work with TikTok influencers.
In addition to this, you can earn money by counting on digital currency that can be converted into cash. Last year, the company grossed over $75 million from selling virtual currency.
You can earn virtual currency by asking viewers for a 'tip'. However, not all digital coins can be converted into cash.
#7 Everyone Can Be A TikTok Influencer
TikTok is typically used by youth but it's open to people of all ages. For as long as you have something exciting to tell or show the world, you can give it a try.
Check out our Social Media Influencers Over 50 guide for some motivation if you think you're too old to be a TikTok influencer or star.
It doesn't matter how old you are, people will always show interest if you have something exciting to offer.
#8 It's More Real
TikTok influencers stand out tonally and aesthetically from the brand-sponsored, stars of Facebook and Instagram. Most content on TikTok is for people who are sick of pseudo-celebs pretending to have picture-perfect lives.
A very good example of this is an audio clip that contains the phrase "Middle-class check". It has been uploaded a number of times on the app, each highlighting "middle-class" routines. You will find average homes, old cars, dirty laundry, and people wearing regular clothes in these videos – something that's rare on Insta.
TikTok offers the real touch as people take ownership of who they are instead of pretending to be what they're not. Nonetheless, the app does have some Insta-like influencers proving there's space for everybody.
So waste no time and be a TikTok influencer today to start making money. Experts believe it's easier to get popular on TikTok than on other platforms for as long as you find your niche and upload interesting content.