Being a fashion influencer sounds like the absolute jackpot to everyone who adores the creative side of the industry. Getting dressed by brands and taking part in catwalk shows is just the tip of the iceberg when it comes to the benefits of a career as a fashion influencer.
But how do you get there? What are the first steps you need to take to help you make your dream as a fashion influencer a reality?
Well, one sure way to go about this career path in fashion is to mirror some of the biggest influencer success stories. And another way is to study and master the 5 essential tips that we'll share with you today to get you started as a fashion influencer.
But first, let's get down to the core of things by answering a few simple questions.
What Exactly Is A Fashion Influencer?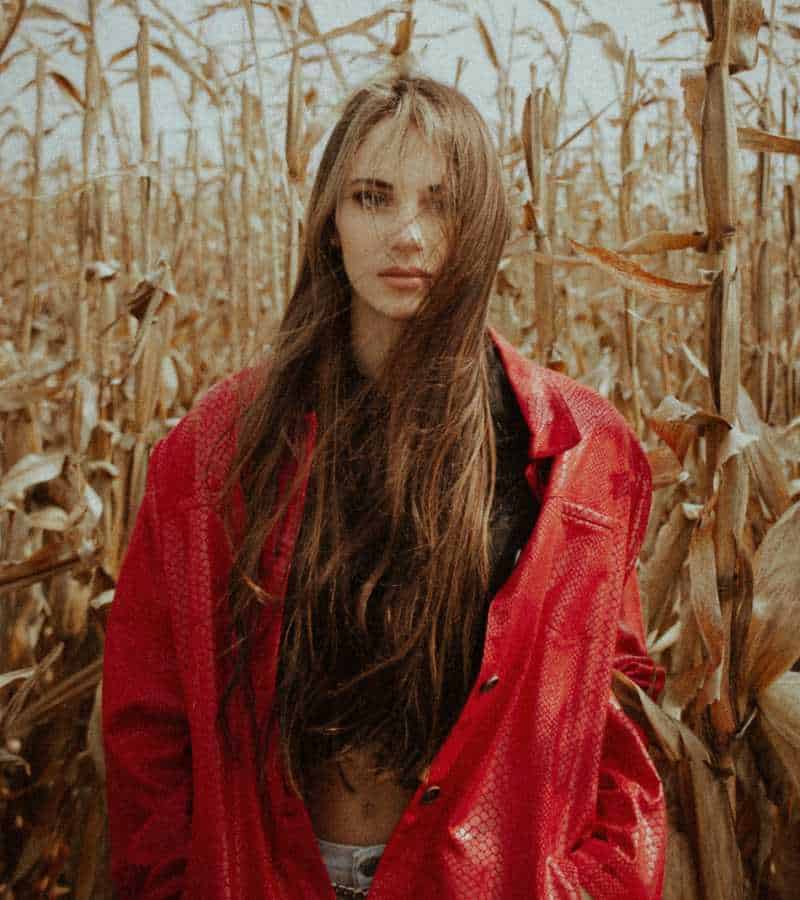 A fashion influencer is a recognized person in the community who generally has a large number of followers on social media. A few of the top social media platforms you will often find these influencers engaging on include TikTok, YouTube, Instagram, and Facebook. Such an influencer will mainly focus on creating content relating to fashion. In many cases, you will find a fashion influencer who also posts content relating to other niches, such as lifestyle, travel, and fitness.
These influencers who branch out into other avenues tend to attract a wider audience and allows for greater brand collab opportunities. We will be talking about branching out later on in 1 of our 5 career tips.
An influencer (fashion or other fields) has a special talent when it comes to influencing the opinions of their audiences and also their purchasing behavior. An influencer knows how to engage with their audience and build a trusting relationship.
Brands are always keen to sponsor influencers for everything from creating a social media post while wearing their clothing to attending exclusive fashion parties.
It is important to know that if a brand provides payment for publishing a post, in most cases, the influencer needs to label the post as paid or sponsored content. The terms of the transaction however, are between influencer and brand. Such as the cost-per-post and even the duration for which the post will be live.
You can think of a fashion influencer as the modern day celebrity. However, unlike traditional celebrities, these rising influential talents have a tighter bond with their audiences. They are grateful and do their best to interact with their followers. Though, let's be fair—that is not always the case. But let's just be positive and say that the majority of fashion influencers respect and appreciate their followers.
Is It A Smart Career Option?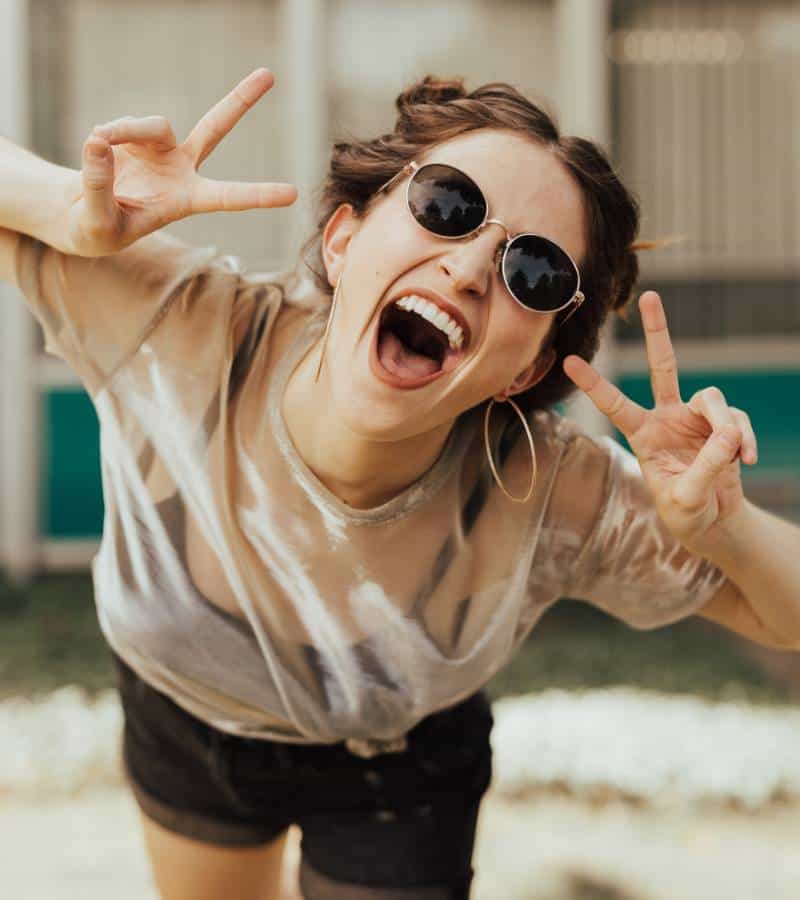 The growth of social media has certainly added to the options we have when it comes to choosing a career. Many school leavers will tell you that they have no intentions of furthering their studies. "Why go to uni when I can easily make $100k a year as an influencer?" – That's along the lines of what we are hearing.
No longer are kids talking about wanting to become doctors or lawyers or engineers. It's all about making it big on YouTube or Instagram, or TikTok.
For sure, that does not speak for every single kid in the world. But the numbers are there. And those numbers are growing fast by the day! Influencers are already out there influencing future generations. And these next generations are going to be our world leaders. Leaders with the power to influence their communities.
So why wouldn't a career as a fashion influencer be a smart choice? Because it is indeed a very wise choice. People look up to influencers. Also, paydays are something to get excited about as an influencer.
Fair enough, you may not make a whole load of money when you first get started as a fashion influencer. But if you work hard (like any other career), that paycheck will grow.
However, that growth will be fully dependent on your commitment and passion. This is why the next question is specifically for you.
Why Do You Want To Become A Fashion Influencer?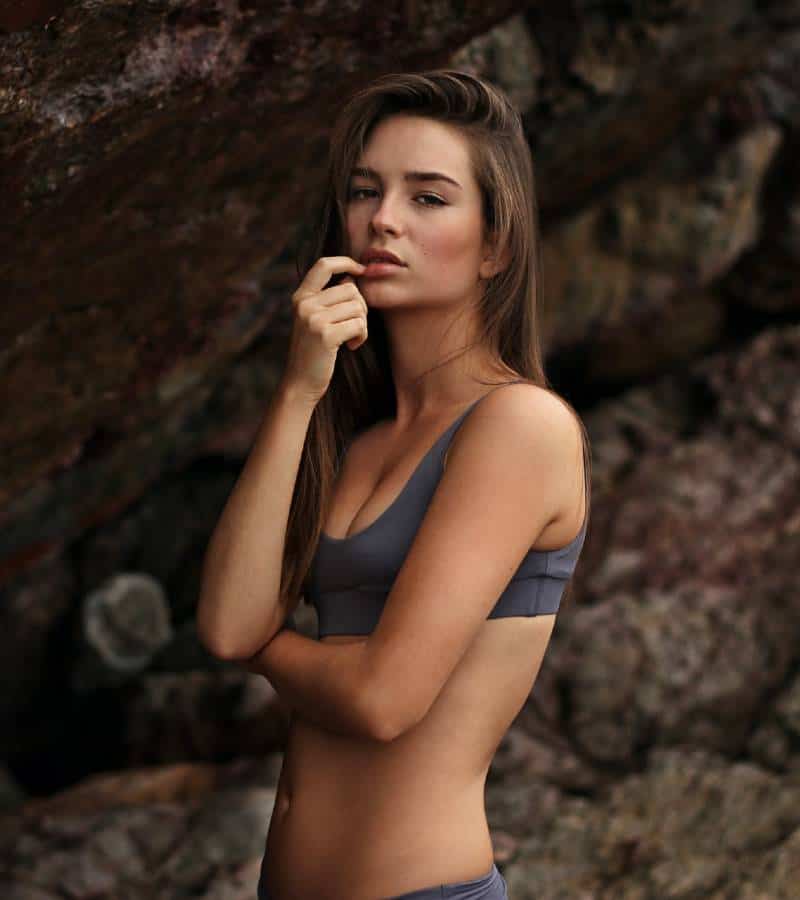 The best way to almost guarantee that you will remain committed to a career as a fashion influencer is to ask yourself this:
Am I passionate about fashion and the potential life as an influencer?
If the answer is a big fat YES, then you're heading in the right direction.
But just like choosing a career as a doctor, you still need to ask yourself, "why do you want to become a fashion influencer"?
Most folks go down the medical line because they have a passion for helping others and saving lives. Did you know that there are health influencers out there who are actually real doctors? Remember when the Covid-19 pandemic struck the world, and so many doctor-type influencers appeared on social media?
Anyone, in any field of work, can become an influencer. You just need to be good at what you do and let your passion for your art resonate with your audiences.
So let me ask you this, "are you passionate about fashion?"
Or are you only interested because there are so many fashion influencers on the scene that you simply MUST get on board the bandwagon?
Whatever your reasons are for wanting to become a fashion influencer, whether it's to earn loads of money or be the pillar in your community, we are going to help you achieve your desired career.
But first, a few wise words.
There is no penalty for choosing the wrong career. Most people don't know what they want to do with their lives. The only way you will know what you want is to explore all the options out there.
Now, let's crack on with our tips on becoming a fashion influencer for a living.
5 Master Tips Towards a Career as a Fashion Influencer
We've explained to you what a fashion influencer is. We have also offered our own advice on whether it is a sensible career choice. Then we left you to ask yourself why you want to be a fashion influencer.
And now you're here!
So I believe you're ready to learn about the best approaches to consider when starting out in a career as a fashion influencer.
Here are the tips we'll be talking about:
Now let's learn a few tricks from these tips.
1. Be confident in your personal style
Starting any list wouldn't be right without this aspect. When looking at successful fashion influencers, whether they're from the old school Lookbook era or stepped into the scene recently, you'll notice a very simple first step for success. They all have their very, very own unique aesthetic. Their wardrobe, even the smallest details accentuate their own spin on fashion, making them stand out from the rest. So, trust your instincts! Of course, there's nothing wrong with adding new trends to your wardrobe. But instead of chasing every new wave, curate a few pieces each season that already suit your closet.
Our Tip: Create a design aesthetic that will add character to your platforms, making you as a fashion influencer instantly recognizable. This doesn't have to be overcomplicated or loud – if your style is more on the subtle, minimal side, showcase that with finessing details. Once people can identify you from individual photos, soon brands will too, and you'll be on the perfect career path.
2. Master the art of fashion shots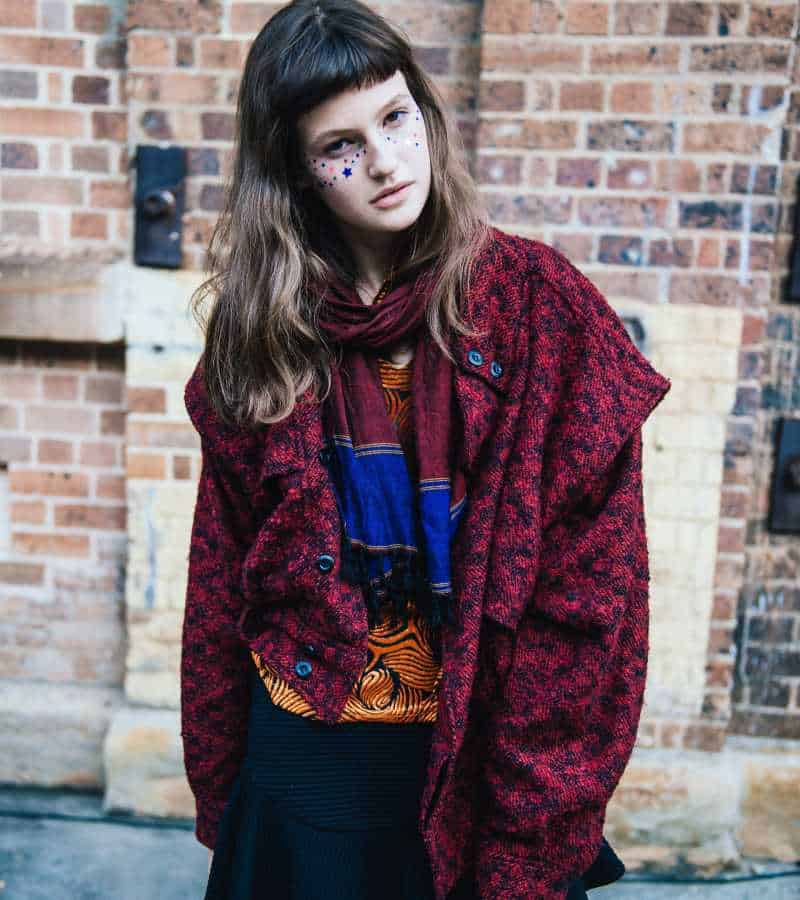 After getting your design influences down to a science, make sure your photos perfectly represent what is number 2 on our list. Capturing the outfit, or moment you stand for is a huge part of your platform. When it comes to layouts, think of a range of traditional formulas such as flat lays, street-style shots, and color-coded pictures, or let your imagination run wild. As long as your photos are just as great as your fashion sense, you're on the right track.
Our Tip: Although having a formula or structure for your Instagram might seem boring at first, well-executed outlays never fail. Whether it's the color palette, image style, or having an aspect that ties it all together will result in bigger popularity. And ultimately making you a fashion influencer not to be messed with.
3. Join fashion communities, events, and store appearances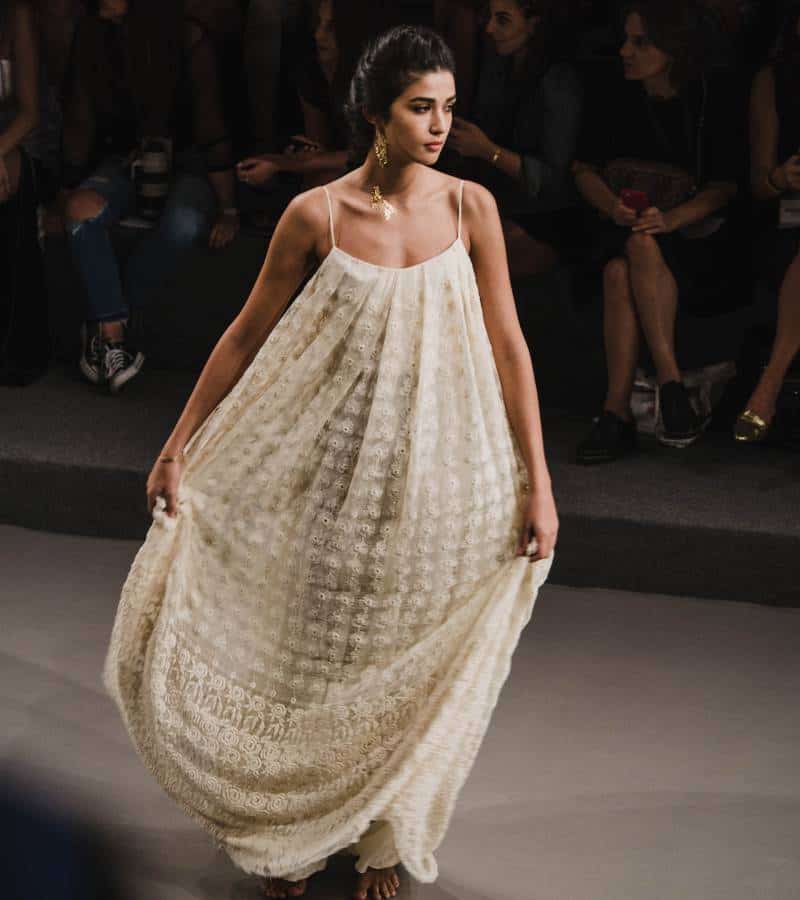 Similar to other industries, as an influencer, connections, and networking are incredibly important in the world of fashion. And you'll actually find that these opportunities can be so much fun as well! The options are endless with runway shows, independent concept store openings, pop-up markets, and various events. Meet and chat with like-minded fashionistas offline to slowly build your own little community of bloggers, designers, stylists, and PR friends.
Our Tip: Besides attending live meetings and events, why not also look into creating blog posts as guest authors? Look up different blogs and magazines, or do partake in cross-posts with other bloggers! This is a great way to not only get backlinks from well-read pages but to also build up your readership.
4. Don't be afraid to be picky with collaborations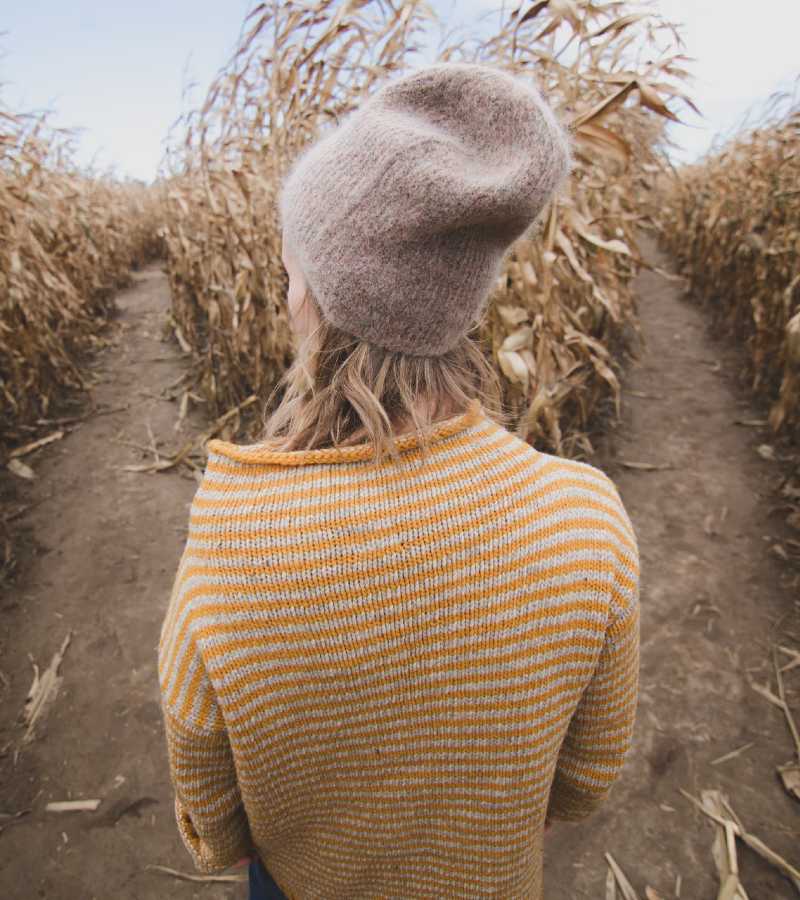 Because you've established your personal style, staying true to it is a must. Once you reach 2,000 followers and have a signature character, a mix of fashion brands will slowly start reaching out to you. Some you'll love, and others will have a very different artistic direction. While collab offers can be tempting, we recommend that you always choose based on your honest opinion. There's nothing wrong with being honest, especially if your followers' interests won't match the brand's target audience.
→ Check out these inspiring fashion micro-influencers who are already striking deals with brands
Our Tip: Before accepting any Collabs, even just a shout-out or a freebie, think about whether they're going to be the right match for you. Forced posts, especially for fashion influencers can be very easily spotted, making your readers question your validity.
5. Branch out to lifestyle, makeup, and any other interests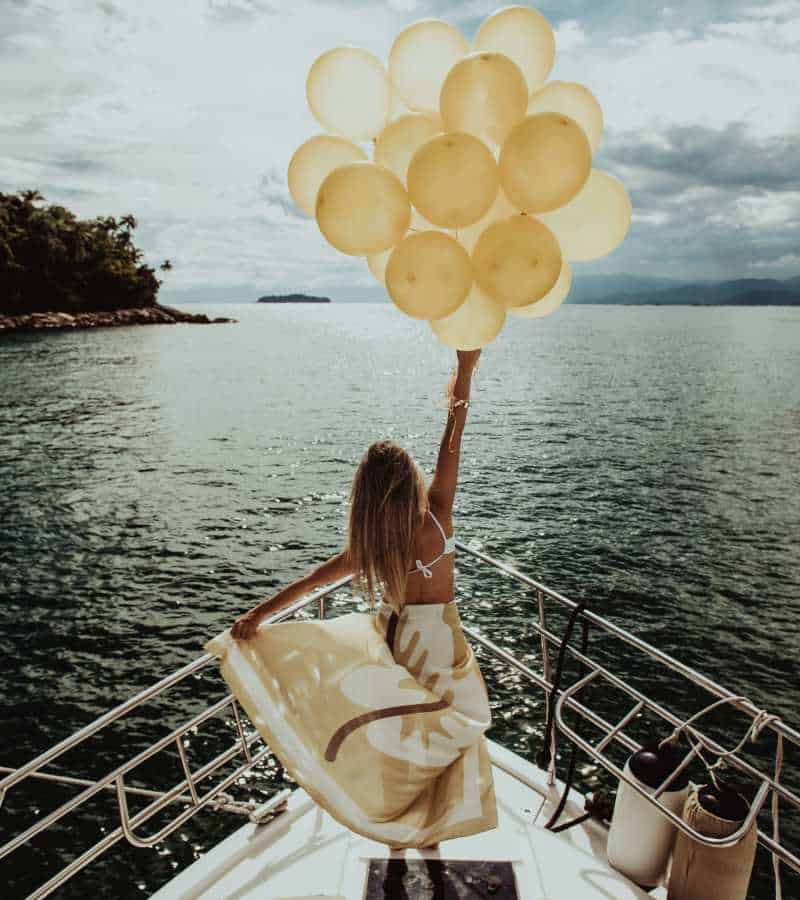 Do you love experimenting with makeup, cooking, or any other random quirks that some people might enjoy reading about? These details can add even more value to your fashion platforms, and show a whole new side of your influencer personality. An aspect many influencers like sharing is their travel stories – a niche that effortlessly merges with style notes.
Our Tip: Try to find a balance between blending a few non-fashion posts and shifting away from your industry too much. It can easily get confusing to your followers, especially if they're there to get fashion inspiration and outfit envy.