If there's one group of influencers that are never going out of fashion, it's beauty influencers. From the hugely successful Huda Kattan (of Huda Beauty) to James Charles, even people who have no idea of what the "influencer" scene is—or aren't too crazy about the "beauty" industry—know these names.
And that alone is testimony to how successful these beauty influencers are—and how successful you could be if you knew where to begin.
However, with the rise of beauty influencers, it's getting more difficult for aspiring makeup lovers to get their names out there. If you feel like your content is on point and would definitely deserve more recognition, then you're at the perfect place! With our easy self-promotion tips and collab ideas, you can easily build up an audience and become a successful beauty influencer in the most organic way.
But getting up there with all those shiny names is tough. The beauty influencer path is long and full of troubles—and you must avoid several mistakes along the way to make it out on the other side in one piece.
So in our beauty influencer guide, we're going to cover:
tips to help you get started as a beauty influencer
how to achieve success as a beauty influencer
mistakes that can end your beauty influencer career
Is Becoming a Beauty Influencer a Good Idea?
Good idea? It's a wonderful idea! As of last year, the global beauty industry was worth $511 billion. And why wouldn't it be? With celebrity influencers such as Rihanna and Millie Bobby Brown releasing their own lines of makeup, we have good reason to believe that the beauty industry is here to stay.
For businesses that deal in anything remotely beauty-related—from skincare and hair care products to makeup and essential oils—this is certainly great news. And with Gen Z all set to be the future customer pool (they love their YouTube and Instagram gurus), there won't be any lack of business.
This also means that beauty influencers will have a huge addressable market for the foreseeable future.
So what are you waiting for? Let's learn the ins and outs of how to become a beauty influencer!
Tips To Help You Get Started As A Beauty Influencer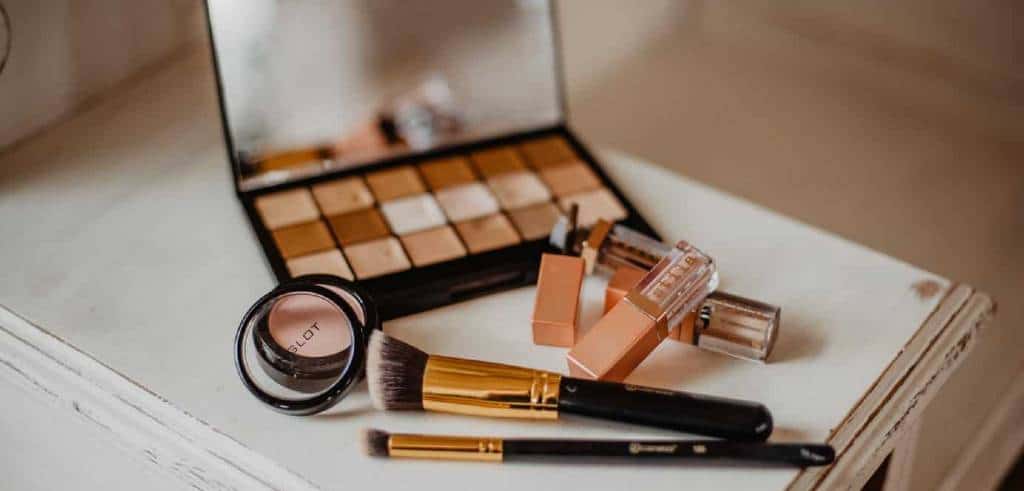 We have 5 very useful tips if you're serious about wanting to know how to become a beauty influencer. You don't have to follow these tips exactly as we have laid out. Use them as inspiration to kickstart a strategy that works best for you.
1. Join Beauty Influencer Communities That Are Right For You
There are endless communities out there designed to uplift influencers. No, not the ones where you have to pay $1k a year just to get your name listed. Think Facebook groups. Instagram engagement groups. And small online communities instead. What will this bring you? The opportunity to meet like-minded bloggers. Organize collabs (which we'll talk more about later!). And learn from their experience. Perfect for influencers who are just starting out. Joining a beauty and makeup community makes it super easy to spread the word about your influencer pages.
Our Tip: For all our US-based beauty gurus, check out @welovecoco. Created by Chanel. This page posts images of influencers featuring their favorite Chanel products. And of course, sharing their Insta handles! This is a great way to get seen by Chanel. And it also gets the attention of their 166k followers!
2. Don't Just Stick to Instagram
It's a surprise how many influencers stay on a single social platform. Youtube and beauty sites provide a huge following for hundreds of influencers. And you can definitively become one of them. Although it's more work, we are pretty sure it pays off. When they see that you're active on multiple channels, the brand will be more likely to collaborate with you. And new followers are more likely to find you.
Our Tip: Ensure your tone and main aesthetic match on all channels, but know how to utilize them differently. Youtube is great for sharing a more real, authentic daily look into your life. The part that Instagram pictures never show. And last, but certainly not least, blogs are perfect for in-depth reviews and just chatting with your audience.
3. Guest Blogging As an Influencer on Beauty Websites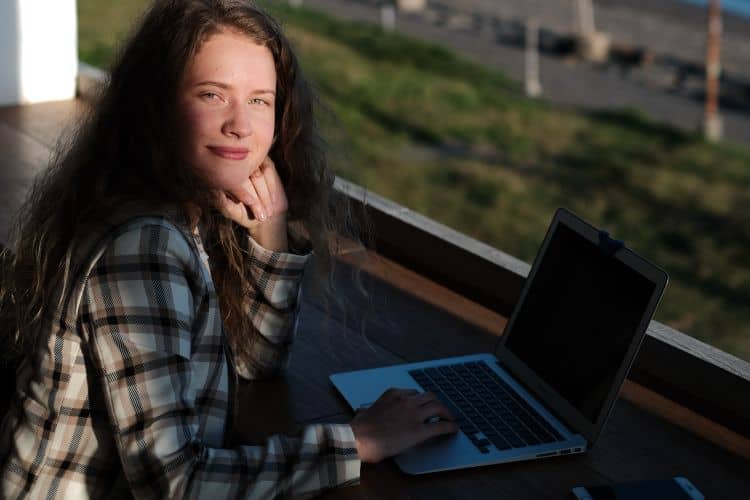 Speaking of blogs, guest blogging is also worth looking into. There are many great online and print magazines with big readerships. And they accept post submissions, in return for putting your name, bio and social media handle out there. Now, you might be wondering whether these require serious experience in writing and blogging. Well luckily, the answer is no. Many, especially beauty publications look more personal, with conversational tones that share reviews and makeup techniques.
Our Tip: Spend a relaxed weekend and create a list of suitable magazines. Look for beauty, makeup, lifestyle, and even fashion mags! Before applying as a beauty influencer, always read their contribution guidelines. Check whether they offer social media shout-outs and features. If you fall in love with the right blog or magazine, make sure to always write personalized pitches and customized article ideas. Showing that you care about their publication and made an effort with the post idea will easily get the editor's attention. Thus, making your application stand out more.
4. Find the Right Beauty Related Hashtags
Using the right hashtags can instantly gain you more followers. When we say "right" hashtags, think of specific and trending ones that will show that you know the industry well. To get the attention of brands, using the hashtag #discoverunder10k can also help a lot. Many beauty companies looking to collaborate will reach out to an influencer by identifying them on Insta.
Our Tip: Instead of only using the obvious #beauty hashtag, customize the hashtags for each post. Hashtags such as #organic, #instamakeup, #skincarejunkie, and #IGskincare will help your audience find you based on their specific interest rather than simply scrolling on Instagram. If you are part of any awareness campaigns (e.g. rosacea or acne awareness), be loud and proud about it!
5. Collaborate with Another Beauty Influencer for Giveaways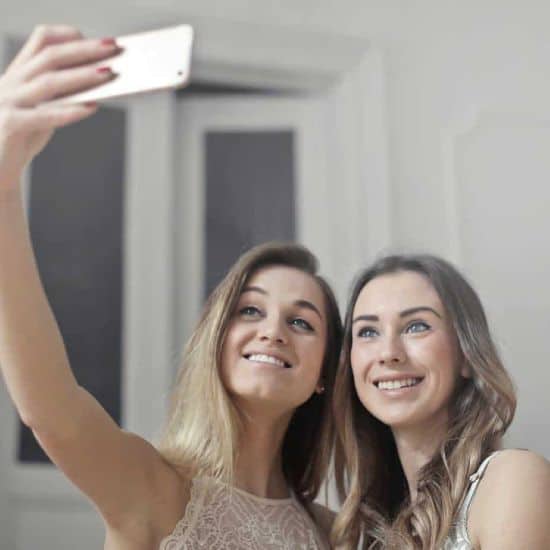 After finding like-minded beauty influencers, get together to discuss a possible collaboration! There are so many aspiring makeup gurus who would certainly love to meet you and work together with you. So why not take the opportunity? Organizing giveaways, sponsored by a brand is a great way to get started on this. Besides getting cross-promotion from your fellow insider, you will also gain more followers with the giveaway.
Our Tip: When reaching out to brands to sponsor a giveaway, combine your social stats. Highlight the influence and all the people you two (or three) could reach and also mention any differences in the audience. If you're reaching out to an international brand, working with a beauty influencer overseas or in a different country will be a huge plus for the brand, as your giveaway will cover two of their target areas.
How to Strike Success as a Beauty Influencer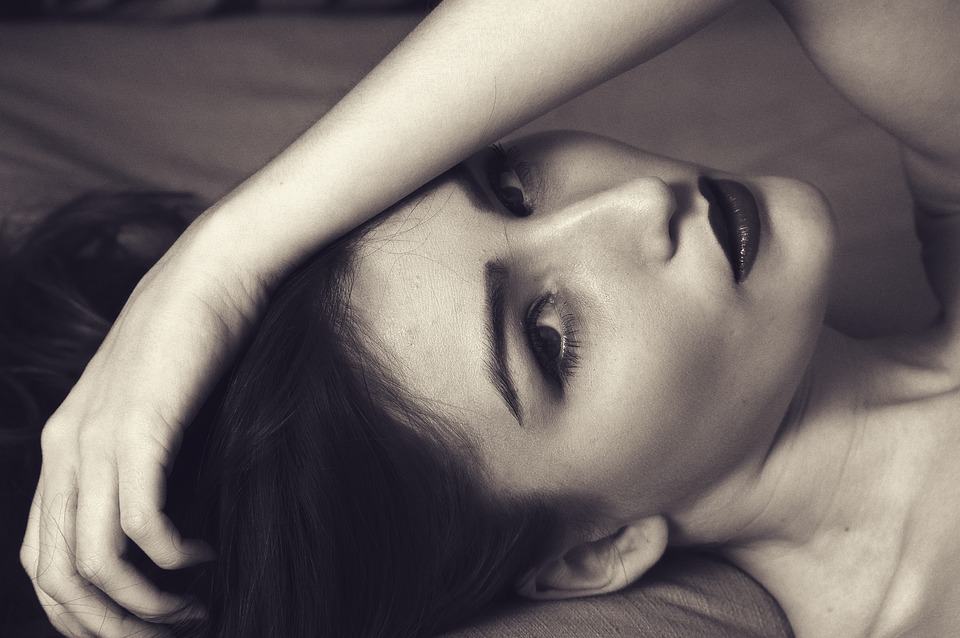 As a beauty influencer, you need to understand that you aren't Kylie Jenner and that if people are following you, they aren't doing it to see someone replicate these celebrity influencers.
What audiences really love is someone they can relate to—but also someone who is authoritative.
However, if you're going to become a successful beauty influencer, relatability is not enough.
Here are a few other things to help you land success:
Have an opinion
Talk about your take on things and introduce your audience to new concepts. Make sure to delve deep into your topics and really shine bright for your audience.
They will respect that you have your own honest opinions and are more likely to trust you when you start backing a beauty product or brand.
Be knowledgeable
It means nothing if you have a great beauty regimen but you're lacking in-depth knowledge about the products you're using. Always do your research because it really does matter.
Let's say you've started using a brand new face cream. You've been sharing with your audience your night-time routine where you apply the product before bed. One night, someone asks in the comments if the product is cruelty-free. But you have zero clue if it is or not. How's that going to make you look?
So yeah, always be prepared. If you're going to endorse a beauty product, then make sure you know as much about it as possible. And if you don't agree with a product it even the brand behind it, then let your audience know.
But whatever you do, don't start making enemies with brands. Be sensible with the words you use.
Communicate
Be the influencer who interacts with your beauty-crazed audience. Make them feel valued, and involved in your videos. Don't be that influencer that "doesn't have the time" to respond to comments. Or that influencer talks only about themselves and never reaches out to the audience.
Remember, your supportive followers take precious time out of their own lives to consume your content. And many will spend even more time constructing appreciative comments for you.
So always make sure you remember your loving audience. Don't take them for granted.
Develop a skill set
While it's okay to be a jack of all trades, it's even better to be a master of one. People are more likely to repeatedly visit your channel for that one skill set that you have to offer.
Let's say you are blessed with every beauty skill under the sun. You decide to cover hair styling on Monday, skincare regimes on Tuesday, makeup tutorials on Wednesday, and so on. You pretty much have content that covers a different skill set every single day. Sure, it may sound like you're a force to be reckoned with.
The reality is that it will overwhelm not just yourself, but your audience.
So if you love playing with hair more than anything else, be the master of hair! There is still so much content you can create if you focus on a single skill.
And you have way better chances of landing those niche collab deals.
3 Big Mistakes That Can End Your Beauty Influencer Career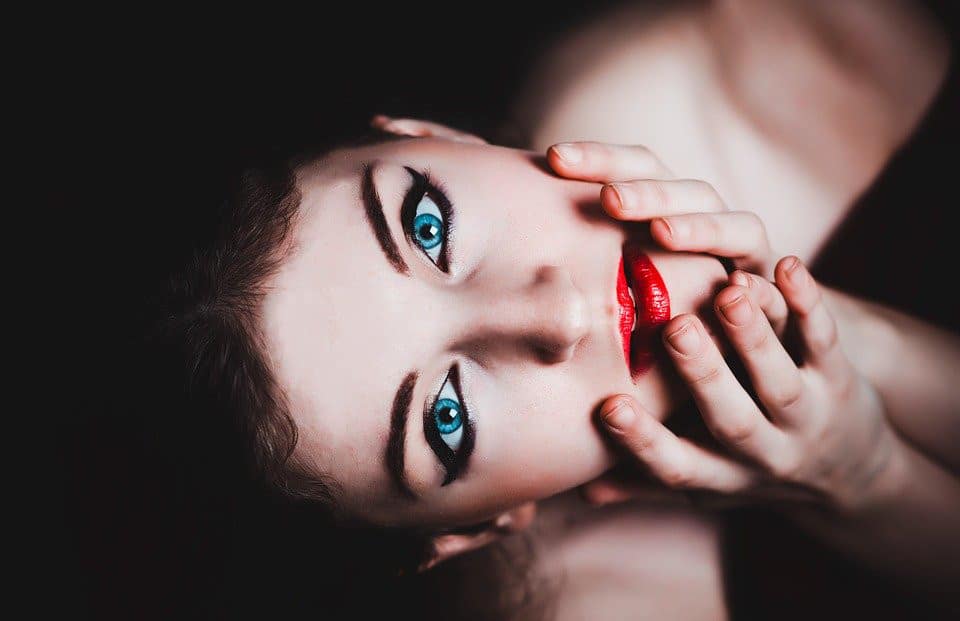 Now you know how to strike success as a beauty influencer, it's time to be aware of the potential mistakes that can end your career! Just like any other job, understanding how to become a beauty influencer also means learning from mistakes.
But some mistakes are so big that once you make them, you're pretty much saying goodbye to your beauty career. We don't want that to happen to you.
So here are 3 of the biggest mistakes that can kill your beauty career:
1. Being That Influencer That Doesn't Try Your Own Products
Millie Bobby Brown is among the most revered and well-known faces out there, thanks to her memorable role as Eleven in Stranger Things.
But as she grew up and launched her own skincare range, things grew sour. Millie uploaded a detailed, elaborate video of her trying on the range of products. Fans were sold until they realized that Millie was faking putting the products on.
After fans put on their detective hats, the cat was soon out of the bag. Millie was quick to apologize for faking her skincare routine, but the damage was done.
It is a big mistake not to try the products that you are promoting to your audience. Remember earlier when we talked about trust? How can your audience trust that beauty products are great if the influencer behind the screen only pretends to use them?
Fake it till you make it. Unfortunately, that won't work in the beauty business. So if you plan on becoming a valued beauty influencer, start using those products.
2. Being That Racist Beauty Influencer
We can't believe it. 2023 has already crept up on us. Yet we still find ourselves having to say this. Don't be a racist don't be racist. Ever. It doesn't matter what you say now or weeks from now. How long do you think it takes people to dig up old Tweets?
We understand that Eurocentric beauty trends have been the be-all and end-all for the longest time, but we're more inclusive now. So for the sake of your beauty influencer reputation, you need to be careful what you put out there—you can't afford career-ending mistakes.
An Indian celebrity—famous all over the world and married to Nick Jonas—became the butt of memes and jokes on Twitter recently. Why? Because she did ads for a "fairness whitening cream," but was now pledging support for #BLM.
That, someone, was Priyanka Chopra, and she faced a backlash of immense magnitude. That should tell you a lot about avoiding this particular mistake if you want to carry on being a beauty influencer.
3. Bashing Other Beauty Products
Negativity is never warranted. If you have a social media channel with a huge following, why use it to spread bad vibes? Your fans don't want to hear how bad this brand or that product is. They want to know what beauty product works for you.
Besides, never assume that your fans are stupid. They can sniff out attempts at tarnishing a rival brand's reputation and will leave your channel if it becomes a trend.
Don't kill your beauty influencer career by trying to kill someone else's—big mistake!
If you're going to go extreme on anything, try sharing the love. Support other influencers in your community. Support them regardless of whether they have 10 followers or 10 million followers. Your audience will respect you more when you shed all those loving vibes.