These days, anyone with a decent following on social media can be an influencer but it's not the same as being a content creator. You'll be a content creator only if you 'create' content that hits the right chord with your audiences.
While some content creators post content for fun, eventually it takes the form of an official job with financial benefits.
But, how do content creators get paid on social media platforms? They receive monetary rewards in two ways:
By partnering with brands and creating sponsored posts.
By creating exclusive content only accessible to members who pay.
With the growing popularity of social media platforms, there is a third way for content creators to earn revenue for their content. It involves social media platforms that offer monetary rewards to content creators who have a generous following.
All of this depends on the niche of content that creators produce. For example, interactive live-streaming platforms like Twitch are good for getting donations. Comparatively, communities like Reddit don't allow donations.
With that being said, let's take a look at some of the social media platforms that pay creators for creating content:
TikTok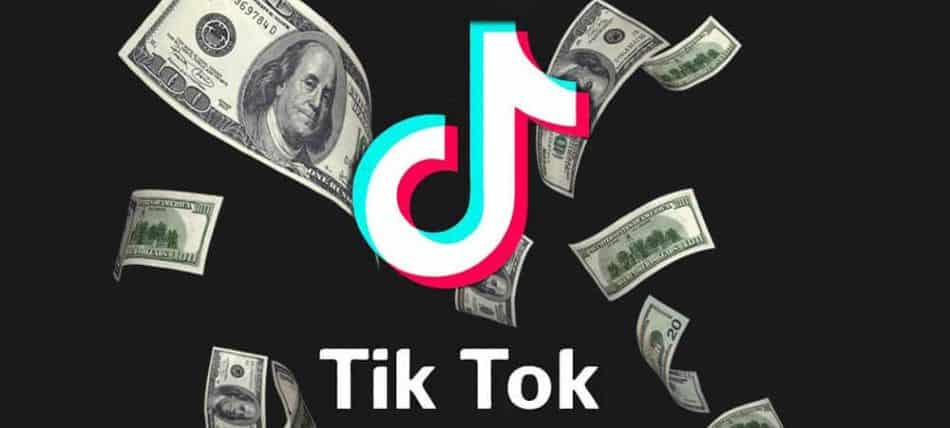 TikTok is one of the biggest social media networks that have a strong global presence.
Most funny videos we see online are picked out from the app, where thousands of creators are recording and posting videos ranging from comedic skits to dance routines.
The Chinese app is popular in the US and many influencers on Afluencer are doing well on it. However, being an influencer is not the only way to make money through this app.
TikTok pays creators for being a part of their popular social media platform.
Here are the criteria that you'll have to meet to be eligible for these monetary rewards:
Meet the geographic requirements set by TikTok (live in certain countries such as the UK, US, Germany, and Spain).
Post videos that do not go against community guidelines set by TikTok.
Have a minimum of 10,000 followers.
Receive a minimum of 100,000 views on TikToks posted within 30-days.
Once you're sure that you meet the requirements mentioned above, you can click on the 'creator's tool' button. TikTok automatically calculates funds by taking certain elements into account.
You might not make as much as an influencer, but it's still a good way to make some extra cash. On the positive side, it will not prevent you from continuing to work with brands and making sponsored posts.
---
Twitter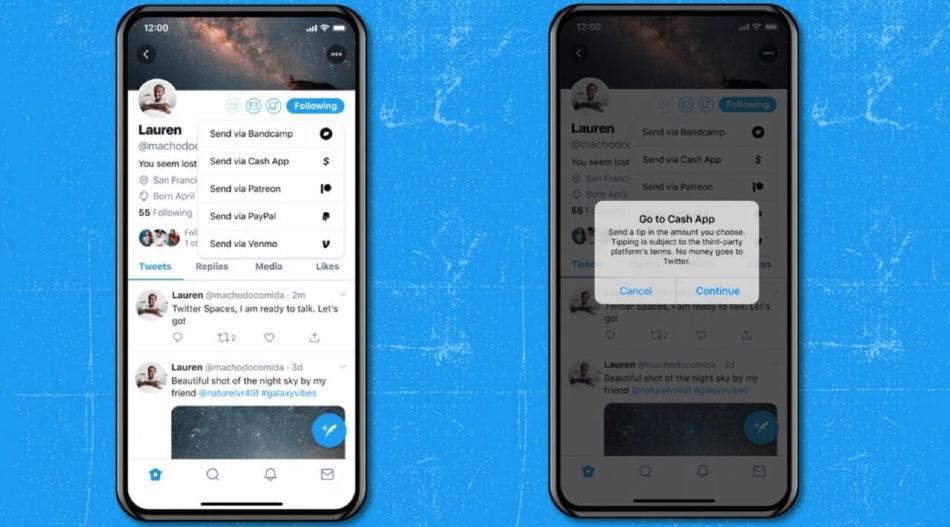 This might come as a shock to some, but even Twitter pays creators who use their social media app. The feature is called, 'Twitter Tip Jar'.
The Twitter Tip Jar feature allows Twitter users to send and receive tips through Android and Apple phones.
It is most beneficial for journalists, and nonprofit organizations looking to collect funds; however, popular creators can also benefit from the program.
Twitter Tip Jar is currently only available for users who use the app in the English language. But, they plan on expanding to make this app accessible to other language users as well.
Technically speaking, Twitter doesn't pay users but allows users to collect funds by posting interesting content. If users like what you post, they may choose to 'tip' you. This option opens new avenues as users with very interesting or valuable content can choose to have a private profile and push people to 'tip' in order to get access to tweets.
When enabled, a Tip Jar icon will appear on your profile. Twitter does not currently handle any of the payment processing on the platform. It works with third-party platforms including Bandcamp, PayPal, Cash App, Patreon, Venmo, and PayPal. Rumors are that the company may soon support digital coins as well.
---
Snapchat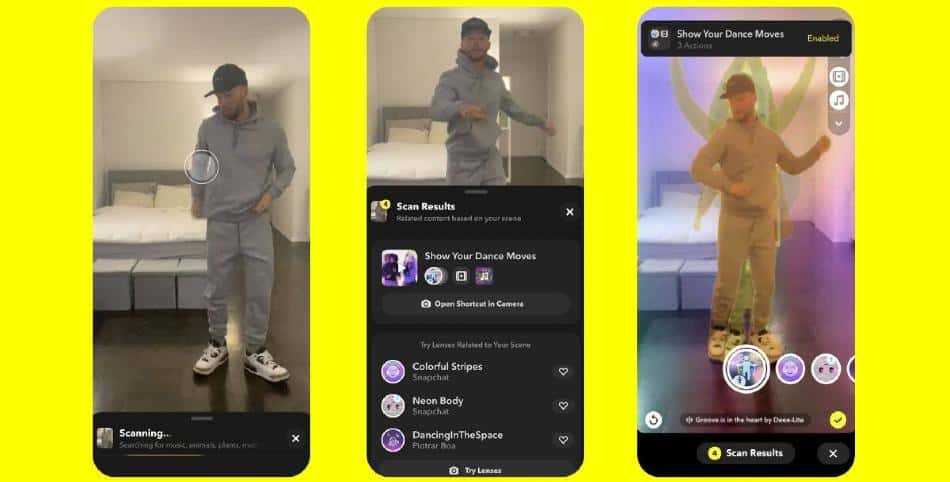 According to statistics, Snapchat pays $1 million for content created on the app per day. This makes it a great platform for content creators.
All of this is done through a newly introduced feature by Snapchat called 'Spotlight'. This feature allows users from all over the world to submit their best snaps to the platform for the entire world to see.
There are only two things to be careful of when submitting your snaps to the Spotlight platform:
Make sure it meets the guidelines.
It can be moderated to fit the criteria.
If a content creator's snap happens to go viral on Spotlight, then Snapchat gets in touch with them to offer payouts.
The prize amount for individual challenges ranges between $1,000 and $25,000. Creators with a public profile are more likely to qualify.
---
YouTube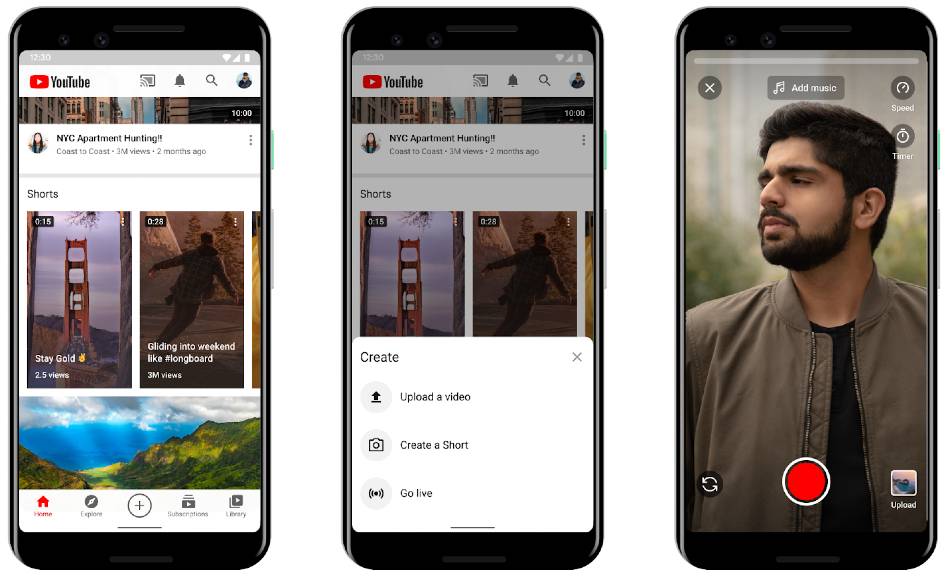 ​​Everyone is well aware of Youtube as the top platform for video creators. Most YouTubers receive generous payouts by monetizing their videos and some are already working with brands that pay them to feature their products or services in videos.
However, very recently, YouTube introduced a new feature called YouTube Shorts – a feature very similar to Instagram stories but in the form of short videos only.
According to guidelines and instructions by YouTube, creators who manage to create unique short videos for the platform will receive monetary rewards.
On the other hand, if creators want to make money using YouTube the traditional way, then they can opt for this option as well. It is important to note that YouTube currently does not allow users to monetize shorts and the only way to earn through shorts is either to work with a brand or receive payments through YouTube.
There are two key elements that will determine the payout you receive on this social media platform:
Number of subscribers
The number of views
On the plus side, there are no specific criteria to qualify. You don't need 4,000 watch hours or 1,000 subscribers to enjoy these funds. YouTube, however, can be quite stringent and more likely to reward creators with a proven track record of creating viral content.
You will not have to register or sign up to enjoy the perks of the program. YouTube automatically makes payments and will send an email to qualifying users.
---
Pinterest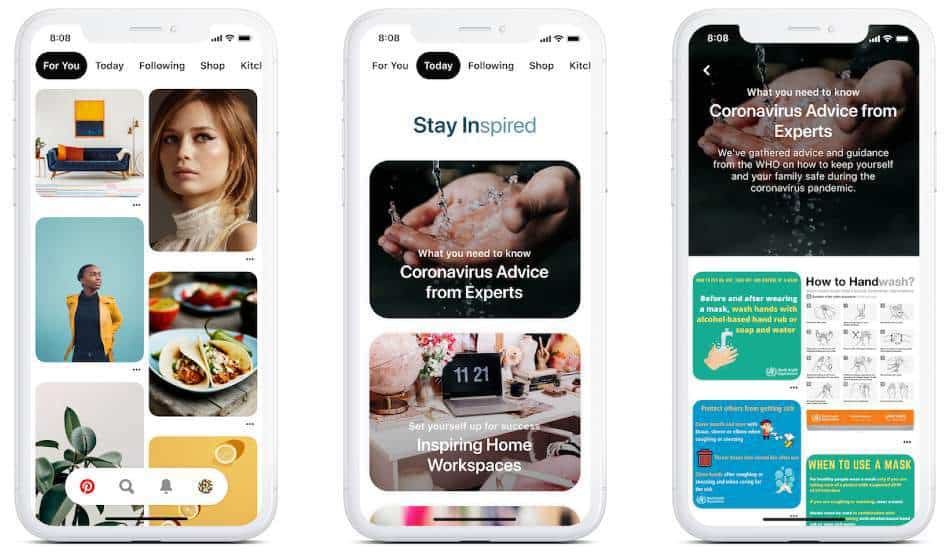 Pinterest is great for creators coming from underrepresented communities in the US. It is popular for showcasing creators' talents in return for generous payouts.
Pinterest's Creator Fund program aims to give such creators full financial support. This support spreads to help with advertising budgeting, strategy consultation, as well as monetary rewards for created content.
The fund can cover 18 creators who manage to create unique content that gains public attention. You will, however, have to apply to enjoy the benefits of the program.
Unlike some other programs out there, this one aims to help new creators, rather than current social media superstars. Thus, making it a good option for users who are new to the industry and want to make money online.
---
Instagram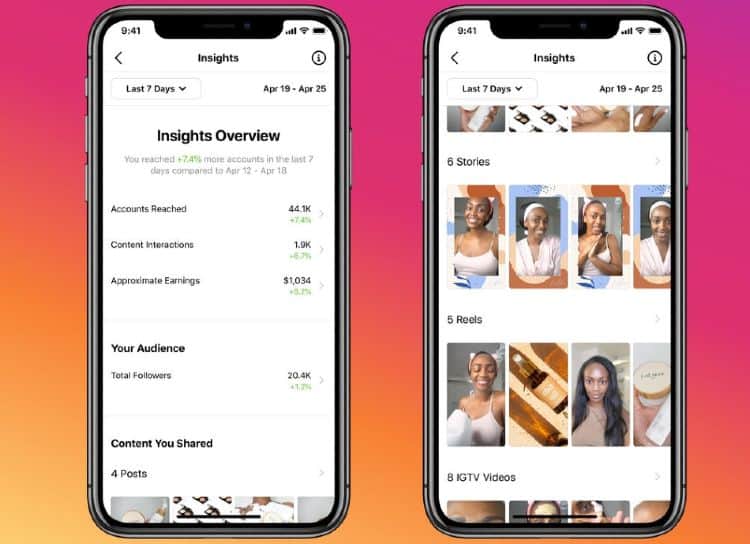 Everyone is on Instagram these days, this is why it is one of the best platforms creators can make use of to earn money.
Most creators use the Instagram live feature where supporters and fans can purchase badges to use during an Instagram live.
By using these badges, fans can support their favorite content creators, who receive payouts in exchange for the badges they receive.
This feature is also beneficial for fans. Once they purchase a badge, they appear at the top of the comments section during live sessions. Again, Instagram will not be paying you here. Your subscribers or fans will pay you and Insta will only bridge the gap. However, there's one more way to make money.
Content creators with a good following can opt for ad placement on their IGTV videos. Instagram's social media platform doesn't pay as well as YouTube but with some videos getting millions of views, you will be able to make a decent amount of money through the platform without having to look for brands that work with Insta influencers.
---
Spotify Greenroom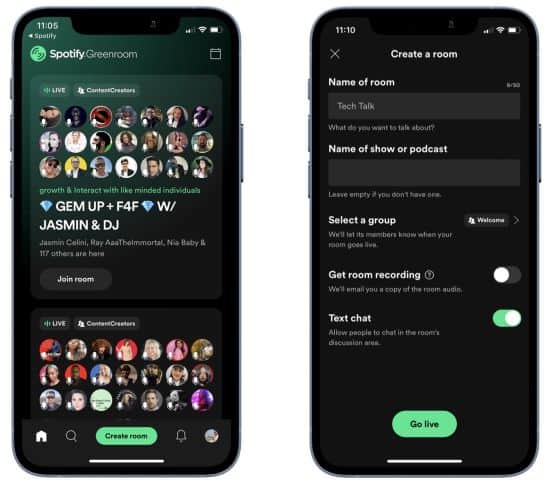 Spotify is a popular music app with a creator-friendly platform — Spotify Greenroom. An interactive podcast platform.
Creators can make private chat rooms where people can then join and hold discussions on topics ranging from sports to medicine and even culture.
The platform also allows exclusive live recordings with celebrities and sports personalities.
You will have to manually join the program to be eligible to receive payments. These funds are provided on the basis of audience size and rate of content consumption.
However, (as of writing this), it only supports US creators. Since it is a new program, there is still very little we know at this stage but you can expect it to be highly rewarding.
---
Facebook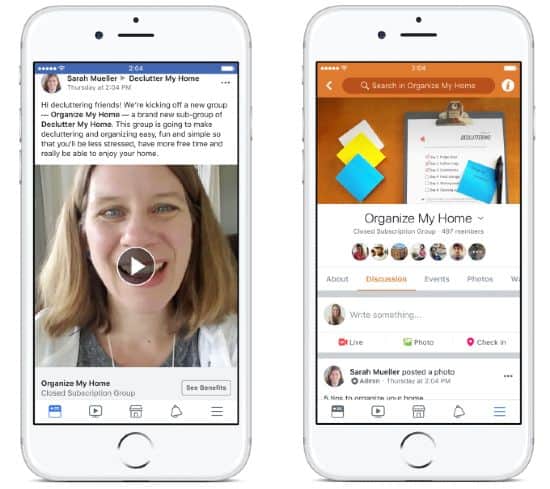 Much like Instagram, Facebook also offers creators a selection of tools to make use of to earn money.
The top two requirements of Facebook are:
A genuine community of followers
A business page
Creators with a business page on Facebook and a strong community can opt for paid subscriptions. Currently available in limited countries, this option is fast rolling out in more regions and can be a great way to earn money.
Instructors and finance gurus are already benefiting from the program. If you are in the educational niche teaching users then this can turn out to be a very good way to make money through Facebook without having to work with a brand.
In addition to this, Facebook creators can monetize content and make money. Again, it doesn't pay as well as YouTube but can be a great way to make some extra cash online since Facebook has a great algorithm and more and more people are now using it to watch videos.
---
Clubhouse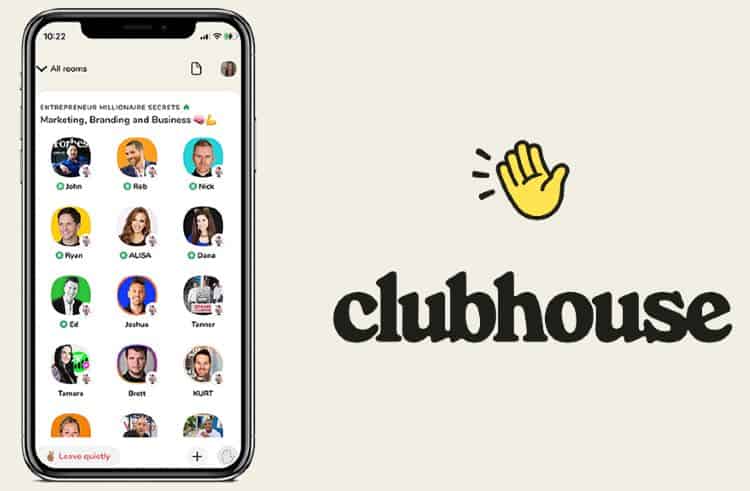 Clubhouse is a first-of-its-kind audio-only social media platform that grew in popularity during the pandemic and caught the attention of influencers or paying creators who used the app.
The Creators First Accelerator Program by Clubhouse allows users to send donations to their favorite Clubhouse hosts. If users do decide to send donations, 100% of them go to the host. Clubhouse keeps no percentage of these donations.
This is what makes Clubhouse the perfect app for creators who want to build stronger relationships with their community of fans, while also using an app that pays them.
Again, the company doesn't directly pay you and you will have to get users who have an interest in making donations. The good thing is that you will not have to find brands that pay influencers and you'll be able to earn on your own.
In addition to this, rumor has it, the company is also working on a grant program that will reward emerging creators. However, at this stage, there isn't much information on what Clubhouse considers 'emerging'.
---
Should Influencers Try This Option?
We know that most social media platforms are willing to support content creators by paying them. But, is it really that beneficial for content creators in the long run?
If you are an influencer then it is best that you find brands that pay influencers as this is the best way to make money. Based on your location and reach, you may make up to $100,000 per post. Being just a creator will not pay you this much.
Still, this option is very beneficial, especially for users with a limited number of followers. In most cases, you will not have to worry about gaining followers and negotiating with brands as the platform will pay you for being active. Similarly, you can make money by requesting donations and posting content that is worth paying for.
Your only concern should be to post valuable content that is worth keeping an eye on. The content can be in the form of tips, interesting photos, tutorials, or well-made videos.
Interestingly, creative content will not only help you make money but also gain more followers.
Once you gain enough followers, you can start approaching brands and making more money. It's not as hard as even micro-influencers can make money online.
At Afluencer, we work with all kinds of influencers including new users who are still working to build a following. You will also find both big and small brands on our network.
Sign up with AFLUENCER today to start your journey and make full use of your potential.