As Afluencer writer and affiliate manager, Dustin Howes wrote, "affiliate marketing is the old school version of influencer marketing and it once ruled the internet".
If you've browsed our collabs section or read our newsletters you know that we offer brands and creators commish opportunities. This is our term for affiliate partnerships, which allow both parties to generate a percentage of income from sales instead of a pay-per-post structure. Affiliate programs act as a bridge between influencers and a brand's product or services. Most are free to join for creators, review sites, and bloggers. While many influencers seek paid sponsorship, a high percentage of them are open to affiliate partnerships. Brands can offer a hybrid of flat fee sponsorship plus commission or just the latter.
Did you know that Instagram recently started testing what they call a native affiliate tool? This new social commerce feature enables select creators to share and earn commissions on products available for purchase in the app.
There are many commission opportunities that can be a win-win for both parties. Brand affiliates receive payment based on referral sales and sometimes get free products and/or special discount codes for their followers. Brands have more control over their ROI when paying per sale instead of a flat sponsorship fee. This type of partnership often leads to ongoing collaborations, term optimization, and trust.
Passionate affiliates are more than promotional partners — those that regularly share campaigns become an extension of the brand. When done well, both parties can reach new audiences and increase customer loyalty over an extended period of time.
This article details five ways that brands and content creators can create a mutually beneficial affiliate partnership.
The main points are:
Whether you're a brand looking to partner with an affiliate or an influencer who wants to make commissions, the following tips will support successful collaborations.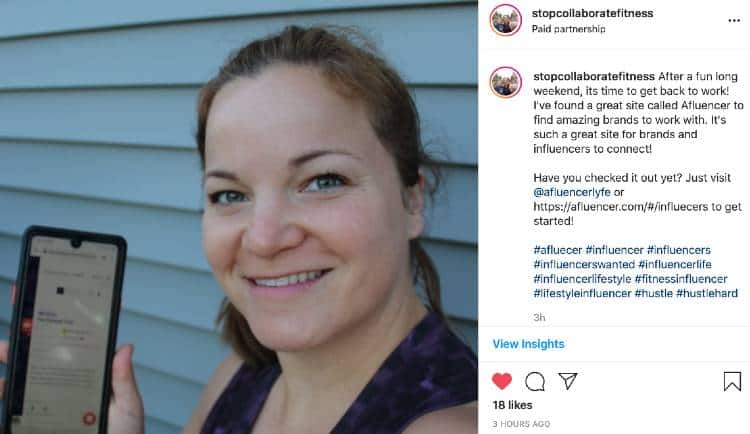 Tip #1: Personalize and Accentuate Your Invites
The first stage of an affiliate relationship is the invitation and application process. Brands must draw in partners to join their affiliate programs to receive tracking links and assets, plus setup payment details.
Based on affiliate marketing's popularity, creators are often flooded with emails and digital notifications inviting them to join. To stand out from the crowd, personalize messages with their first names instead of simply writing "hello" or "hi there". Customized messages indicate that you're serious about working with a specific partner, which increases the chance of them partnering with you.
Both brands and influencers benefit from doing research on each other. It strengthens the relationship when both parties understand each other and help make the collaboration a win-win. When campaigns feel too transactional they're likely to fizzle over the long run. On the flip side, when both parties feel honored and valuable, they tend to work harder to support the process.
Center your invite around what's in it for the creator, including the perks, commission, and any other key details. If you have the bandwidth, include a sentence or two explaining why this specific creator is a great fit to promote your products. Avoid using terms like "recruit" as it may come across as cold and transactional.
Skinshield2 does a lovely job at influencer outreach – check them out!
If you don't hear back from a creator or they don't finish the setup process, don't hesitate to follow up. Since they may be flooded with messages, getting to the top of their inbox is helpful.
---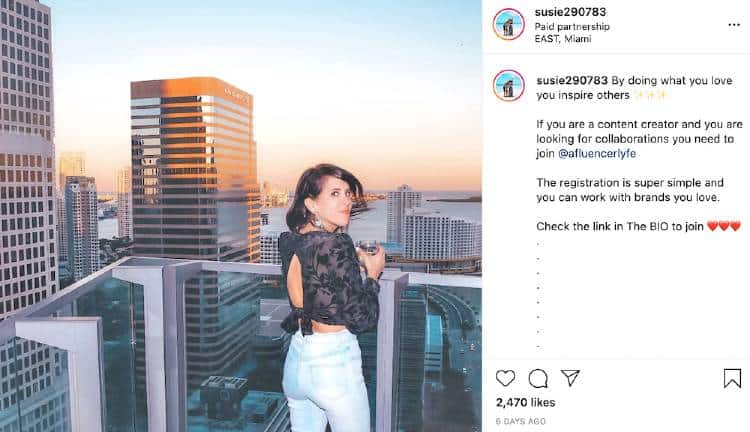 Tip #2: Make The Process Easy and Intuitive
A simple application or signup procedure is vital to kicking off a partnership on the right foot.
In your introduction message, include clear steps on how to create an account and an estimate of when their unique tracking links will be active. Approve applications as quickly as possible, ideally within 24 hours, as the partner may be eager to promote.
Speaking of approval, consider vetting influencers beyond their front-facing metrics like follower count and engagement. These numbers don't reflect the full value of a partner. Creators bring many things to the table beyond exposure, including high-quality content, talent, deep relationships with niche audiences, and word of mouth. Plus, due to constant platform changes, you never know when and what content will go viral.
Partners should be able to set up and find their links within a few clicks. If the platform you're using to manage your affiliate programs is not straightforward, offer a walkthrough of the dashboard in a video recording or live call. Or, create a graphic how-to guide to clarify how to use the platform.
Post Set Up
Once set up, provide partners with a variety of assets and diverse examples of photos and videos to promote effectively. This can include taking points, the brand story, and any relevant studies or reports. If you're able to create custom creatives or landing pages for creators, be clear about this opportunity and process.
To incentivize online audiences, provide partners with promo codes and/or limited-time deals to share. Include the information in well-formatted emails that lay out all the details in bullet points, bold text, sections, and/or bright colors to make it easy for them to find the key information. Be sure to send this in advance of any short-term promotions to give partners plenty of time to plan their content.
Note: many affiliate networks are known for offering solid customer support and streamlined communication with partners.
Here are things to look for in a good network:
Commission percentage or dollar amount
Flexible payout options
Cookie length
Customer support (including resources with tips)
Ease and speed of brand application and approval
Need some help finding the right network to join? Check out our article 5 Best Affiliate Networks for Influencers.
---

Tip #3: Be Generous
Generally speaking, influencers work hard to generate income for themselves and their brand partners. As a result, it's common for them to receive special benefits and rewards. Plus, perks are a great way to motivate affiliate partners to promote and make them feel appreciated. Examples are free products, bonuses, exclusive discount codes, giveaways to social audiences, and first looks at new developments.
Free products are especially beneficial because they encourage partners to promote the product more often by having it on hand and gaining personal experience. Send out new products when they become available, and, if possible, in advance to help promote the launch. Some brands cover shipping and handling, others ask their ambassadors to pay these fees. The latter is generally frowned upon amongst influencers and can be interpreted as disrespectful or scammy, which are not good places to begin a collaboration. Influencers must disclose when they promote products they receive for free, according to FTC guidelines.
Likewise, having your affiliate programs offer high commissions can incentivize partners to share their links more often. Depending on the product or service price, referral percentages range from 10-50%. Offer on the higher end of the spectrum to reward promotions.

A great example of high commission is Help Create Families, which offered $800 to $1000 per successful referral!
Be Fair and Set Expectations
Distribute compensation to partners as frequently as possible or keep the payment threshold low. Some platforms payout in 30-60 day windows, while others require partners to generate a minimum total commission. Remember that creating content and marketing professionally takes time, labor, skill, and savvy. Compensate your partners well to honor their total value.
If necessary, set expectations and consider creating an agreement with the influencer outlining what you'd like in exchange for the gift. This can include a minimum amount of postings, a certain style, a specific platform, and/or a timeline. If you do ask an affiliate to pay for product or shipping costs, they will likely want to set their own rules for the promotion.
Be mindful not to ask for too much from your affiliates regarding types of content, timelines, exclusivity, and usage rights. Since these partnerships differ from paid sponsorships, partners may be hesitant to work with brands with lots of rules and requirements. Give influencers the freedom to promote as they see fit, as it's in everyone's interest for content to feel sincere.
---
Tip #4: Get Creative
Influencers often work with many brands and the opposite is true too. When multiple partners join the same affiliate programs and promote the same product or service across social at the same time, the message can get diluted from over-exposure. Creativity and personalization can pique more interest from online audiences.
Offer up tips to partners via email, like high-converting content examples, interesting facts about the brand, and seasonal suggestions. Develop exclusive giveaways that don't overlap with other promotions. Try out a brand account takeover. Experiment with a dark-posting program that puts ad spend behind photos or videos to increase exposure.
---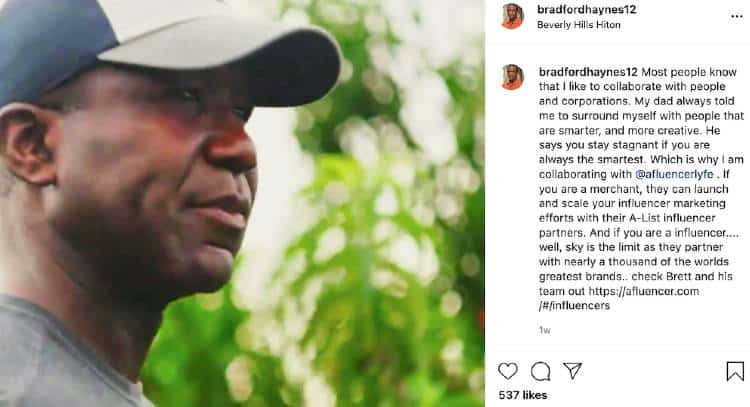 Tip #5: Offer Support and Encouragement
Affiliate marketing can be frustrating for influencers and brands, even if they have experience. It takes consistent effort to promote and convert. When you work as a team everyone benefits (including customers).
Touch base with partners regularly to help them succeed and increase the effectiveness of their posts. Offer to do a health check or analysis of their promotions. Share details on new products or features to ensure everyone knows about them. Hold affiliate group webinars or propose a private call to optimize marketing efforts. Consider including "how-to" sections with tips on social media and "what's new" segments that highlight marketing developments.
Showcase partners in emails and social media based on their creativity, effort, and overall performance. To keep track of this, provide a unique hashtag that influencers can include in their content. Entice them with special perks in addition to their exposure to acknowledge their hard work.
Make it easy for affiliates to get in touch with you and aim to reply quickly to their questions. Have a dedicated team member that can respond swiftly to emails and phone calls.
Reassure your team if commissions are slow, as conversions can take time. If possible, don't deactivate affiliate accounts unless partners opt out of the programs (or behave out of line). It can be frustrating to reactivate and will discourage future promotions. Keep in mind that even when partners don't make sales conversions they're still raising awareness of your brand through their content.
When you go above and beyond to provide a high-class experience for your partners, many of them will become dedicated brand ambassadors for years to come.
Ready to launch a successful affiliate campaign?
Want to start or grow your affiliate partnerships? SIGN UP WITH AFLUENCER today! Get INSTANT ACCESS to our platform where you'll be able to launch your own affiliate programs or find collaboration opportunities in different niches.
Be sure to sign up for the Afluencer newsletter to receive notifications on new commission postings, influencer roundups, sponsored campaigns, and helpful articles like this one.