Ah, the influencer life. Social media channels become your offices; brands send you stuff; you get paid to just do you and/or share your passion… Sounds like the dream life.
Ok, there's definitely more to it than free stuff and getting paid. And, like anything else, you need to put in the work. Where do you begin? And how long do you have to wait before you achieve influencer status? Thankfully, not long. Introducing the nano influencer.
What is a Nano Influencer?
A nano influencer is a social media content creator with a following of 1,000 to 10,000. Phew! I bet this nano deal has made becoming an influencer a lot more achievable now. We know, the thought of attracting hundreds of thousands of followers can seem daunting and far-fetched.
More good news: more and more brands are on the hunt for nano influencers, so this means you can start reaping influencer benefits as a nano influencer!
Why Nano Influencers are in High Demand
Firstly, nano influencers typically offer lower rates than their micro, macro, and mega counterparts. Brands find this attractive for obvious reasons. However, there's a lot more that nano influencers have to offer.
Their niche content and smaller following mean that their audiences tend to be more active and engaged. Since they're more "in touch" with their audience, their recommendations are also deemed more genuine. Additionally, they're more relatable than influencers with a larger following.
With statistics such as 80% of consumers make a purchase by clicking on a link or image recommended and shared by an influencer, it's no wonder brands are on the hunt for influencers.
Steps to Becoming a Nano Influencer
Now that you know what a nano influencer is, what they have to offer, and why they're in such high demand, let's get to the good stuff… how to actually become one.
1. Pick Your Niche
What will you talk about? You can literally pick anything from beauty to goldfish, peanut butter to rocket science. It's probably best to pick something you're good at, knowledgeable in, and have an interest in or passion for. Here are a few questions to ask yourself:
What am I interested in?
What do I do for fun?
Who is my audience?
It's also a good idea to really zone in on something specific. You may love travel, but maybe your experience lies in solo travel or backpacking, for example.
Studying your niche will really help with content ideas (a problem you're bound to encounter). Look into backpacking trends, popular videos, popular hashtags, and backpacking blogs. TAKE NOTES to see how you can adapt all this information to your own content as you strive for nano influencer status.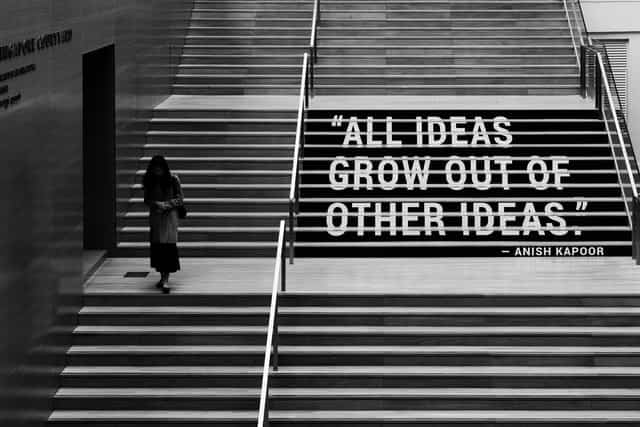 2. Create Your Social Media Account(s)
This is obvious if you haven't done it already. However, depending on the niche and type of content (images, video, etc) you plan to post you may want to consider which channels to use. Each has its own features, benefits, and drawbacks so you may want to put a bit of research into this step.
If you had already created a social media account, perhaps initially as a hobby but have seen a growing following and engagement, and thought, "this could actually be a paying side hustle," keep going!
3. Post Regularly
Naturally, the quality of your content and the information in it is super important. However, when you become a nano influencer, you need to be consistently visible to establish yourself as a serious influencer. According to Statista, Instagram influencers posted twice a week in 2020. So, aim for that or higher – without compromising your content quality.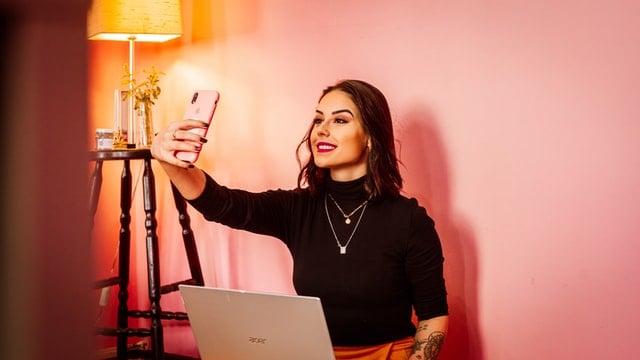 4. Get Engaged
Once you decide to jump into the world of the nano influencer, you are essentially becoming the marketer for your own brand. If you're a fitness blogger, for example, you should be commenting on other fitness blogs and social pages. If you're on Facebook or Twitter, participate in fitness groups and dialogue. The goal is to gain deeper insight, establish genuine connections, and organize future collaborations.
Most importantly, you need to actively engage with your audience not only to hear what they have to say but to keep your engagement rate up. Social media engagement is basically an online conversation between people. Fire up that comments section with genuine responses to your followers. A nano influencer with a low follower count and low engagement rate has nothing to offer brands.
A good engagement rate falls within the range of 1-3%. If you want to become a nano influencer unicorn, score higher than that. Brands love the high engagement rates that nano influencers tend to naturally bring to the table.
Don't be too focused on increasing your follower count. Quality over quantity – think of social media engagement like that. It's far better to have a few followers who are engaging with you, following your call to action, and are loyal, rather than having tens of thousands of followers who aren't paying attention. By focusing on engagement rates you'll find that your following and influence will grow organically.
5. Get Your Collab On!
Now that you've got your engagement rate soaring to unchartered heights, you need to make it easy for brands in your niche to find you. You should:
Do all you can on social media to ensure that. Boost your posts if you can. Use all the right hashtags. Tag brands in your posts. Make sure your profile gives all the important info.
Reach out to brands directly. Ain't no shame in this game. If you want to score a gig with L'Oreal Paris, then you better let them know what you have to offer!
Join influencer platforms such as Afluencer 😉
Let's just pause on that last bullet point for a second. Sometimes you can do all you can but still, struggle to score your first Collab gig. That's ok, it happens. That's where Afluencer comes in. We connect influencers with brands looking for influencers – even nano influencers – and vice versa.
This is where you'll find brands offering influencer programs. All you need to do is set up a strong Afluencer profile. We've got loads of resources for you to improve your nano influencer game. Plus we put all your info together in one place so brands can spot you in an instant. Don't believe us? Check out what other influencers had to say.
Why should you collab with a brand?
Attract publicity
Reach new potential followers
Create new content for your social media
Increase engagement
Build trust with your audience
And, of course, GET PAID
Brand Collabs are where it's at for nano influencers!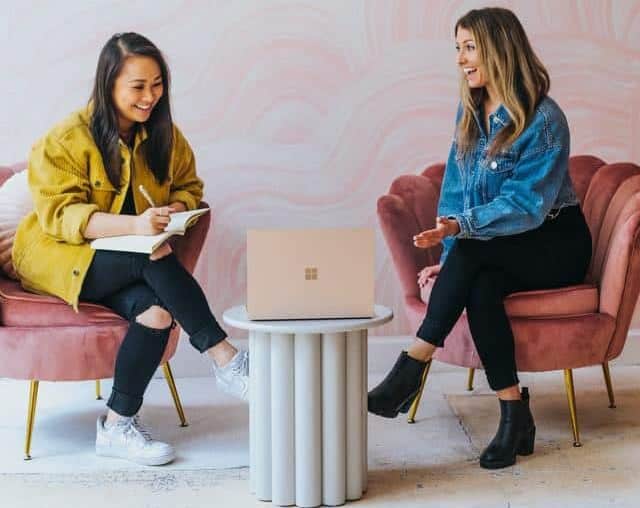 6. Live the Nano Influencer Life
Now that you've got the 411 on how to become a nano influencer, you can get started! In the world of influencer marketing, starting small actually has the potential to sky-rocket you to nano influencer success and beyond.
Some tips to remember:
Create awesome content.
Nurture your following – look after the followers you do have instead of focussing on chasing new ones.
Be you. Let your personality shine through your content.
In just a few short, feasible steps, you could be well on your way to becoming a nano influencer. Afluencer can help get you there. So what are you waiting for?
Create your AFLUENCER profile and let those brand Collabs start rolling in!