Microinfluencers have been growing in popularity and giving tough competition to big names with millions of consumers. It's quite understandable why they've found a niche in this competitive industry despite the presence of big names.
Influencers can be expensive and often difficult to deal with. Popular names can charge thousands. Plus, they often come with tantrums that put brands away. Microinfluencers are easy to work with. Moreover, they often provide better outcomes as they are known to have better engagement rates on Instagram.
In this article, we'll look at 30 microinfluencers on Instagram with an engagement rate of 6 percent or higher. For the purpose of this article, we'll be covering microinfluencers with less than 10,000 and more than 2,000 followers.
What is Engagement Rate?
Engagement rate can be defined as the number of people that get "engaged" with the content a creator posts. It is displayed in terms of percentage based on the number of followers a user has.
It shows how committed followers are toward an influencer. Brands look for influencers with a good engagement rate to ensure the content they post gets viewed, shared, and liked.
At the end of the day, from a marketing perspective, the number of followers doesn't matter. What matters is how engaged followers are.
Working with an influencer with 100,000 followers and an engagement rate of 1 percent means you will truly reach around 1,000 individuals.
Comparatively, a microinfluencer with 10,000 followers and an engagement rate of 10 percent will also help you reach around 1,000 individuals.
The difference is what each influencer will charge you. Someone with 100,000 followers will charge you a lot more than someone with 10,000 followers. Brands can help save money by working with the right type of influencer.
What's a Good Engagement Rate?
This can be difficult to answer because there are no set standards. However, we must mention that the average rate differs from niche to niche.
According to the internet, the average engagement rate on Instagram is only 1.22 percent. Influencers with an engagement rate of 3 to 4 percent are considered decent. An engagement rate of 6 percent is considered excellent and very few people reach this mark.
If you search the web, you will even find influencers with an engagement rate of 10 percent or higher but that's very rare.
Fashion is one of the most competitive niches where the average rate is only 0.68 percent. It goes as high as 3.57 percent for higher education organizations and is around 1.5 percent for tech and financial services providers.
Why Does It Matter?
The primary purpose of influencer marketing is to reach people and develop a connection with them by using the 'influence' or power of a social media celebrity.
Vanity metrics that are visible on a profile do not guarantee success. Figures, such as the number of followers one has, can be unreliable since it is common for Instagram users to have fake followers. In fact, even big names like Kim Kardashian, Priyanka Chopra, and Katy Perry have fake followers.
Also, engaged customers are more likely to convert. Most brands work with influencers to make sales. It isn't only about reaching a wider number of people, it's about converting them into paying customers.
Influencers who regularly engage with followers by responding to DMs, going live, holding giveaways, and so on, are more likely to be helpful.
40 Microinfluencers With High Engagement Rates
Let's have a look at these hot Instagram microinfluencers with an engagement rate that'll put some big names to shame.
Now let's get up close and personal…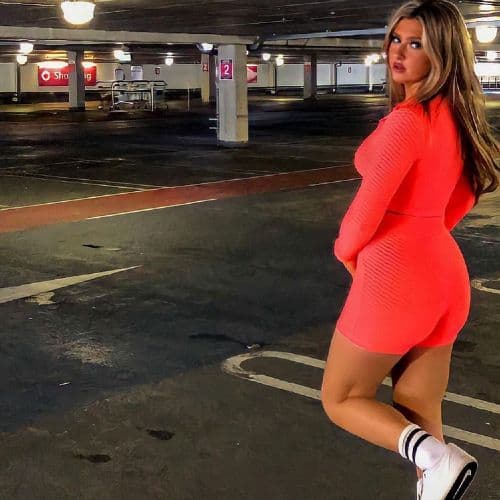 With an engagement rate of 7.7 percent, Ciara is one of the most popular microinfluencers offering excellent results to her partners.
The Dublin-based star is a law student with several successful collaborations under her belt. If you look at her profile, you will see that she regularly hosts giveaways and special chat sessions to keep her 7,600+ followers engaged.
The 20-year-old fashionista usually works with fashion and beauty brands and is known for using clever hashtags.
---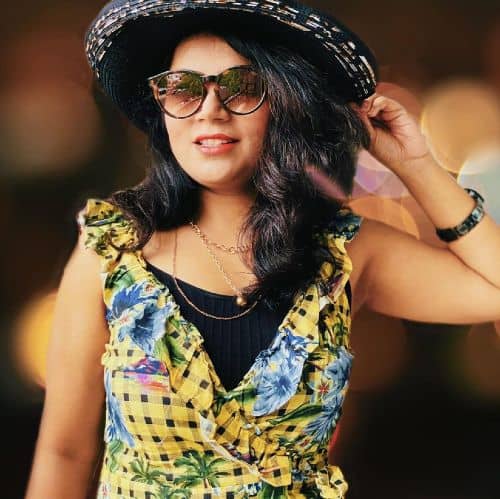 Juhi is a fast-growing microinfluencer with a high engagement rate. She enjoys more than 4,100 Insta followers and a strong presence on YouTube. Born in India, Juhi moved to the US a couple of years ago but appears to be most popular in her home country followed by the US, the UK, and Pakistan.
She likes the idea of small business and sustainable fashion and enjoys working with brands that she truly believes in.
Her agenda is to help people learn to be "able to believe in themselves by reusing their fashion pieces in multiple ways".
---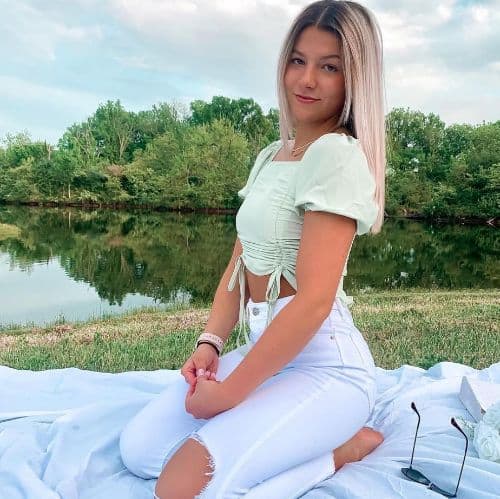 It doesn't get better than this. Briana has an engagement rate of 18.9 percent, which is among the best in the business. With more than 3,200 followers, she can be a great pick for brands looking to reach a wider audience without spending lavishly.
The secret to her high success rate is simple – she responds to almost every comment, including critical comments, and handles trolls in a clever manner.
She mainly works with fitness and fashion brands and is the most popular in the US.
---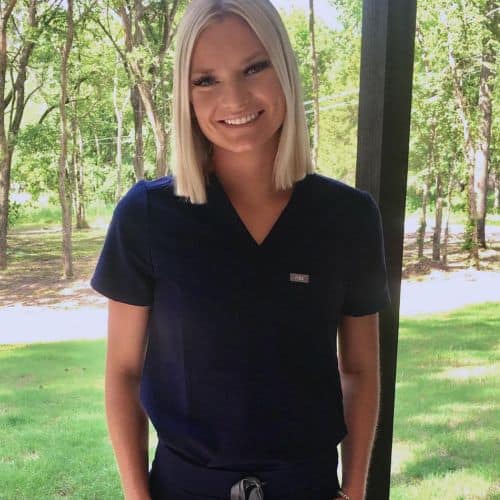 Here's another microinfluencer giving tough competition to big names with an engagement rate of 15.8 percent.
Her secret appears to be the fact that she appears very real and not like most influencers. You will see her doing real things such as playing with her pets, shopping, or studying, without looking animated.
She appears to be confident and posts unfiltered pics for her 2200+ followers. The Oklahoma-based influencer calls herself a fashion addict and is usually seen posing with her friends and partner.
---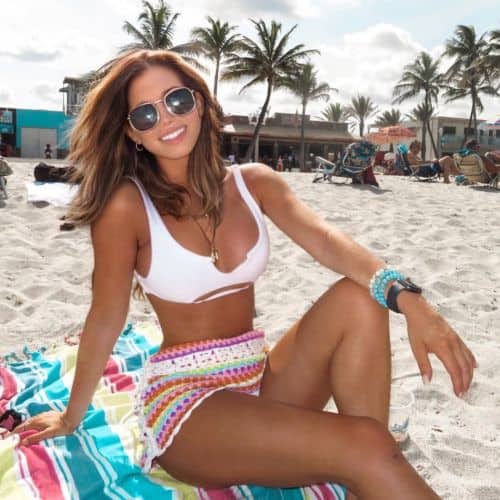 Gabriella has an engagement rate of 14.2 percent and more than 7,200 followers who regularly like and comment on her posts.
The stunning diva is passionate about wellness, beauty, and fashion. Her goal is to "inspire women to experience the beauty of the world and to live as the best possible versions of themselves".
Gabriella runs her own store but you will also see her work with other brands including fashion labels.
---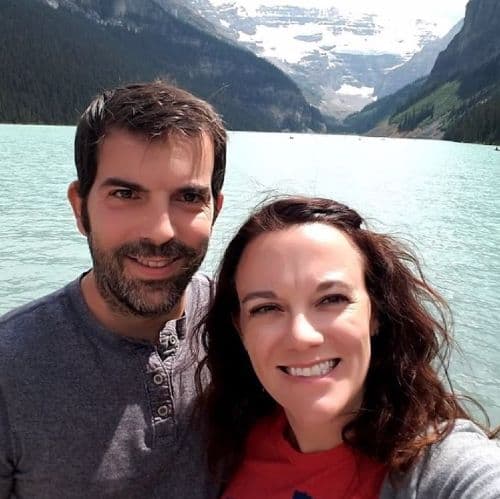 Eric has nearly 8,000 followers and an impressive engagement rate of 6.2 percent.
A Gen X adventurer from New Orleans, Louisiana, Eric is now a full-time blogger with experience in the pharma industry. He likes to share his food and travel experiences and enjoys writing detailed captions for his followers.
He's currently working on what he calls The Bucket List Project, which is a blog where he and people from around the world share their unique experiences.
---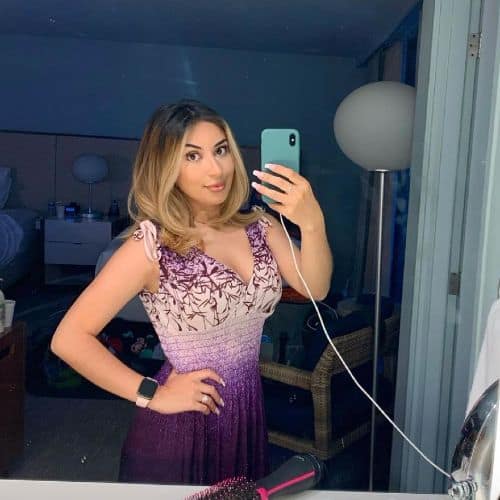 Very few Instagram influencers enjoy the kind of engagement rate that Daphne has. She has nearly 22 percent engaged followers, which makes her one of the best microinfluencers for brands looking to market a product or service.
She has more than 10,000 followers who actively comment on her posts. Most of them are from Mexico, however, she is also popular in the US.
While Daphne appears to be doing well on Instagram, her true success can be seen on YouTube where she has more than 88,000 subscribers who enjoy her vlogs and informative videos.
---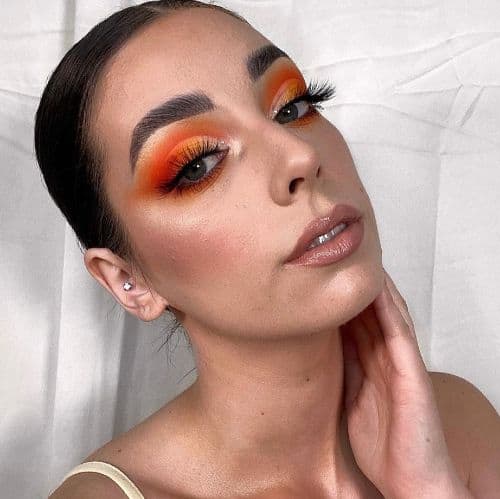 Sheena is a professional makeup artist with an engagement rate of 7.7 percent. She loves to share makeup tips with her 3,200+ Instagram followers who actively engage with her posts.
The social media star is concentrating on both Instagram and TikTok and appears to enjoy interacting with her fans. She typically works with beauty and makeup brands and is mainly famous in Canada making her one of the best Canadian microinfluencers.
---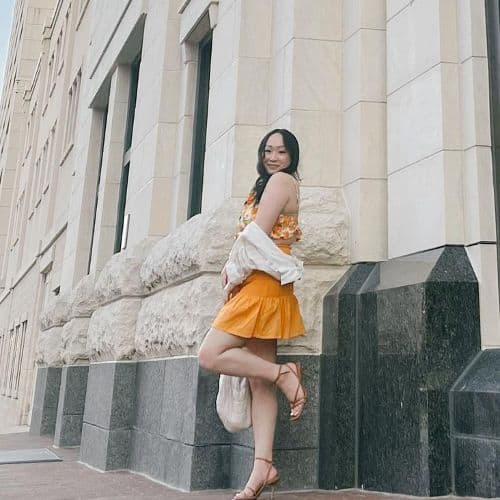 With nearly 3,000 Instagram followers and an engagement rate of 7.6 percent, Birdy is a powerhouse of talent with exceptional skills. The 4'11" star is proud of her looks and mainly talks about fashion, beauty, and being a mom.
Her captions are pretty detailed and she seems to enjoy the idea of telling the story behind every photograph.
---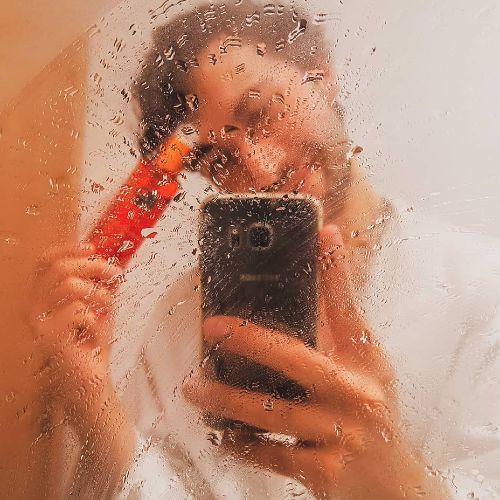 Luis enjoys an engagement rate of 6.6 percent with more than 5,500 Instagram followers. He seems to be working on other social media platforms as well and appears to be most popular in his home country, Portugal.
Unlike some other influencers out there, he doesn't seem to show much interest in just selfies and often photographs nature and art.
Luis claims to be "building & exploring the bridge between medicine & fashion" by posting about both on his social media.
---
Emily enjoys an engagement rate that many can only dream of – 23.5 percent. Her content appears to be doing a good job of keeping people glued with an average of 1669 likes and 64 comments.
"My content aims to educate my audience on the latest style and beauty trends as well as to inspire them to express themselves in fashion," she says about her posts.
The diva has partnered with a number of brands including makeup and fashion names and can be a great pick for companies looking to work with microinfluencers with a high engagement rate.
---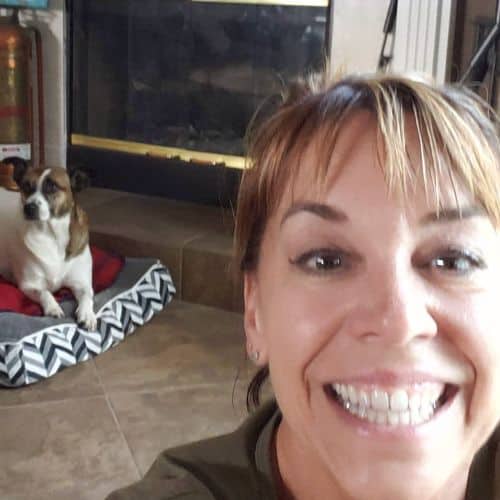 Cambria is a mom, a grandparent, and pawrent to 3 rescue pups who regularly appear on her feed. The star enjoys an engagement rate of 11.9 percent with more than 5,300 followers.
In addition to dogs, she also owns 2 parrots, 1 African Gray & 1 Green Cheeked Senegal. The animal lover is fond of working with all kinds of brands and can be a great pick for companies looking for a strong international audience as her followers are from around the world including the US, the UK, Canada, Brazil, and India.
---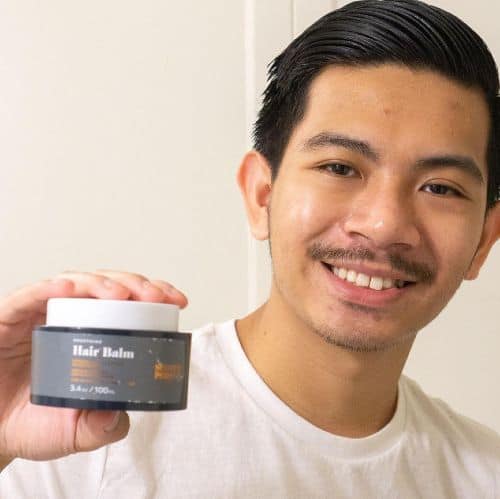 With 2,300+ Insta followers and an engagement rate of 9.1 percent, Robbie is fast becoming a powerful microinfluencer. He identifies as a lifestyle, fashion, and wellness influencer "trying to inspire others to live a life with a passion and to be different".
On his feed, he promotes a variety of products and is always open to trying different things. His followers seem to be in love with his friendly and likable personality, which makes him a good pick for brands that want to have a positive image.
---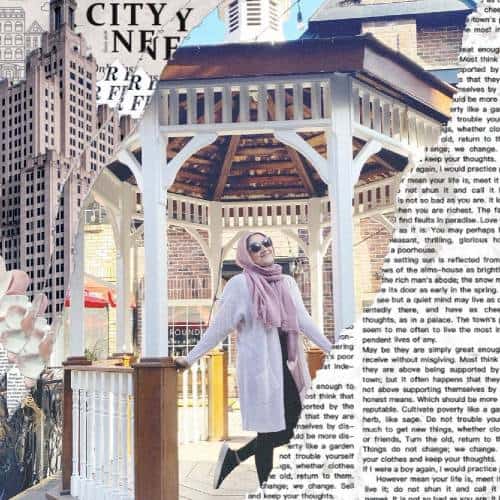 Almas is a Pakistani-Canadian social media star with an engagement rate of 6.4 percent. The desi girl appears to have an international fan following including the US, Pakistan, Canada, and India.
Almas works as a working mom who likes to travel, enjoy food, and share her journey with her 2,200+ followers. She calls herself a mental health advocate and enjoys talking about positive things in life.
Almas wears a hijab and can be suitable for companies offering halal meals or Indian outfits.
---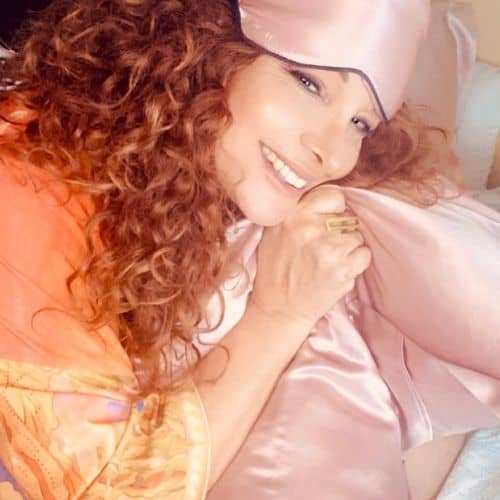 Dyana is a makeup artist with an engagement rate of 6.6 percent. She has worked with some of the most famous faces in television, film, & fashion and is known to be professional.
With over 20 years of experience, she can be a great pick for brands looking to sell makeup products. Dyana has more than 4,700 Instagram followers and she's also active on other social media platforms including Twitter and Facebook.
In addition to this, she maintains her own blog where she shares reviews and tips.
So if you're looking for microinfluencers with makeup skills like Dyana, then HIT that Invite to Collab button.
---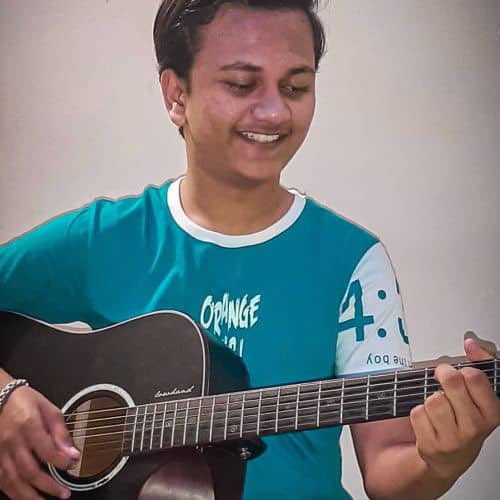 Rohan is an Indian star with around 2,000 Insta followers and an engagement rate of 8.9 percent. The dancer/singer posts videos on his social media and is loved by his followers who take time to listen to his songs and appreciate his talents.
Rohan doesn't have a lot of posts and unlike some other influencers out there, he doesn't seem to be using a professional camera to post. Despite this, he's fast gaining followers as his simplicity appears to be his USP.
---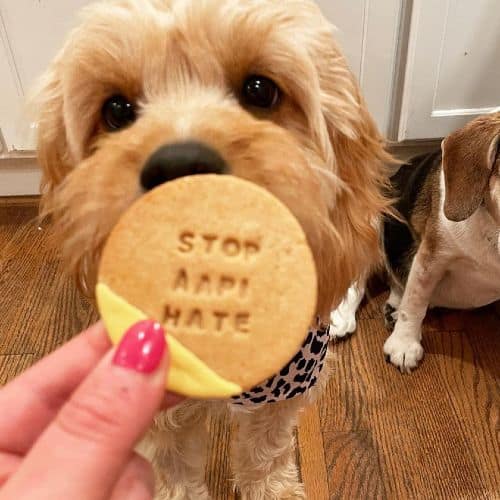 Caroline has nearly 4,000 Insta followers and an engagement rate of 11 percent. From Washington, DC, Caroline is a fashionista with an interest in makeup and beauty. However, what appears to have attracted the interest of most of her followers is her pet dog named Penny.
You will see her cute dog play, eat, and enjoy on her profile. In fact, it will not be wrong to state that this is a pet account and Caroline appears to be interested in working with companies that cater to pet owners.
---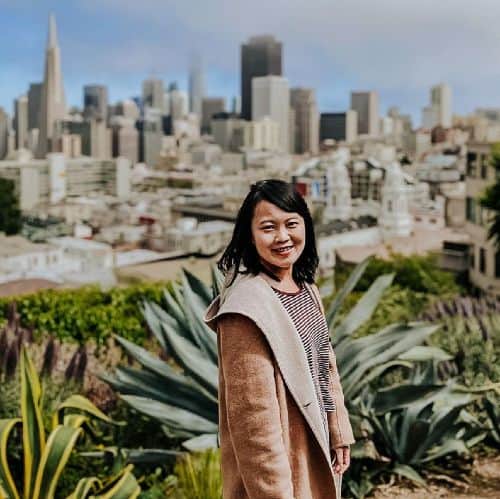 Lin enjoys more than 6,700 Insta followers and close to 5,000 Facebook subscribers. She has an engagement rate of 11 percent and a global fan following.
Based in San Francisco, the diva has created her own blog called Wen the Travel Begins where she shares tips on how to travel on a budget.
She enjoys unearthing secrets and telling people about some hidden gems to travel to.
Lin likes to partner with brands with the same agenda – to make travel easier for everyone.
---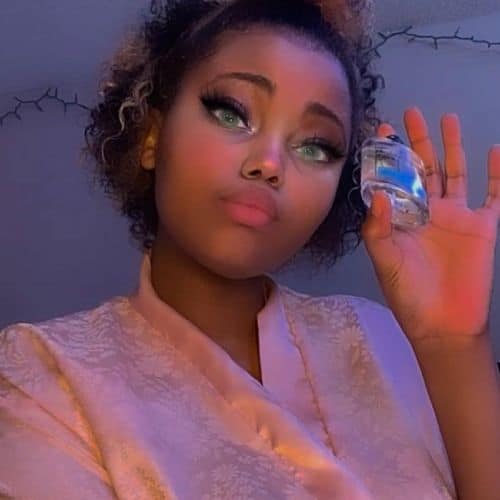 Aleesha might not be a very popular name just yet but she's fast climbing the ladder with an engagement rate of 12.4 percent and nearly 1,800 Insta followers.
Enthusiastic about health and beauty, Aleesha uses social media to talk about business, both big and small.
Passionate about makeup and beauty, she enjoys sharing makeup hacks and reviewing products. Her fans appear to love her honesty and detailed reviews, which is one of the reasons why she enjoys such a high engagement rate.
---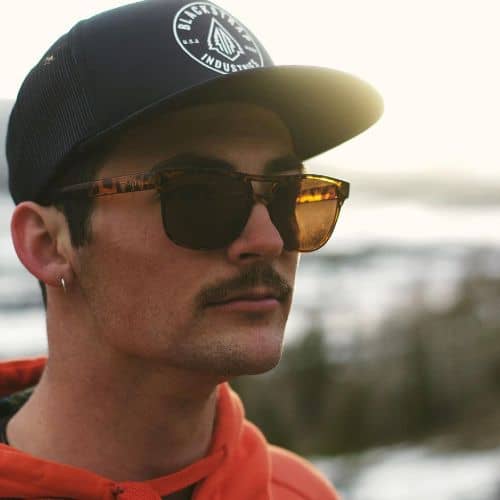 Sam Ward has an engagement rate of 8.6 percent and nearly 3,000 Instagram followers.
A professional freeskier (freestyle skier), Ward has been a part of the British Olympic Team 2022. He enjoys sharing the story of his professional life with his followers including behind-the-scenes and secrets.
His social media profile seems to be devoted to his profession and he rarely shares anything. Still, his captivating profile keeps users glued. His average post gets about 248 likes and his followers are mainly from the US and the UK.
---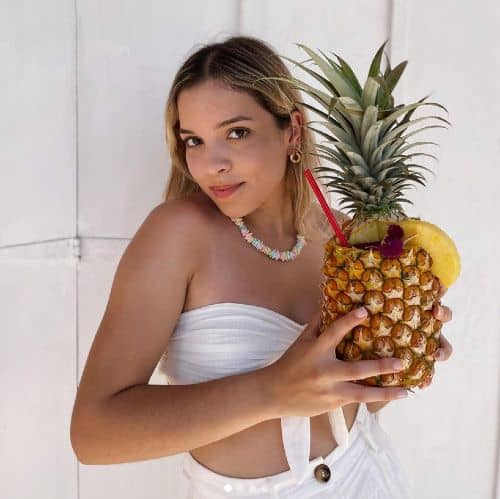 Miurica has more than 6100 Insta followers and an incredible engagement rate of 19.7 percent. As evident from her profile, the diva is into fashion, beauty, and lifestyle. You will see her have fun with her partner and enjoy the beauty of our planet.
Her fashion sense is spot on and she loves sharing tips with her followers. The star works with all kinds of fashion brands including high-end labels and upcoming names.
Sign up with Afluencer today to get in touch with Miurica and many more microinfluencers with high engagement rates.
---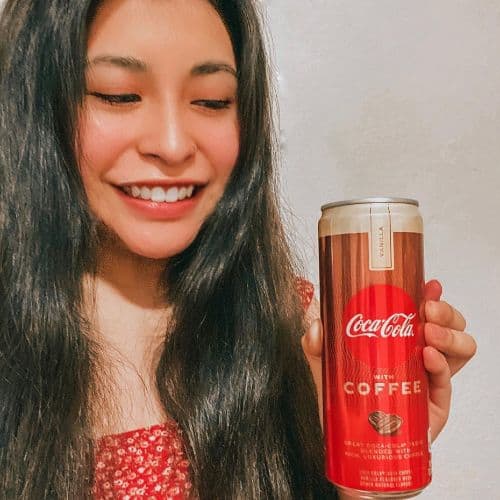 Yulisa is all about having fun. She enjoys a high engagement rate of 20.1 percent with nearly 8,500 Instagram followers.
The young star has collaborated with a number of brands and is popular among teens, making her a good choice for companies looking to cater to the younger demographic.
She mainly works with food brands however, she can also be a good option for fashion labels as she's quite a fashionista and can be seen sporting different looks.
---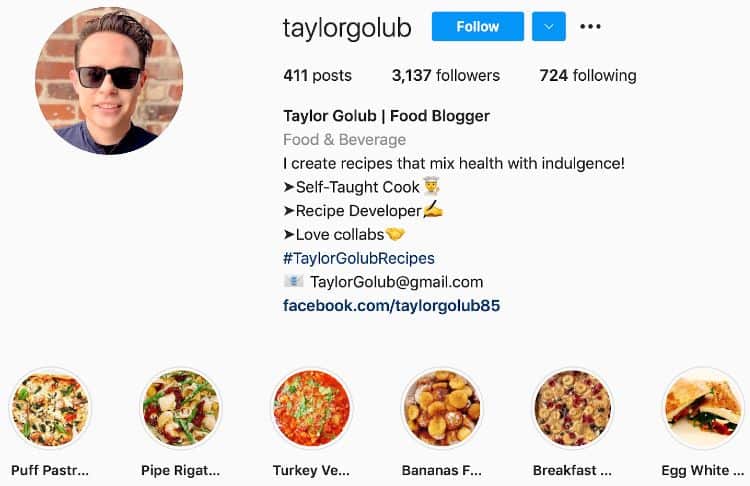 Taylor is a handsome guy who enjoys having good meals and sharing food photos with his 3,100-plus followers on Instagram. He makes it to the list of microinfluencers with high engagement rates thanks to a high engagement rate of 9.6 percent.
The self-taught cook prepares a variety of dishes and is open to collaborating with food companies. Most photographs on his page appear professional and colorful.
He often goes live on his page and can be seen joining hands with other pages to raise food awareness and reach a wider audience.
---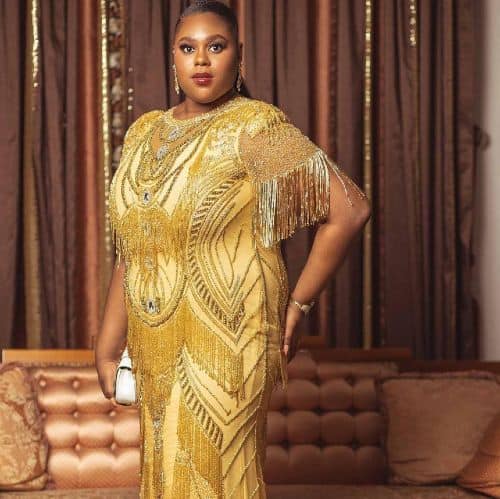 Soba is giving inspiration to people around the world with an engagement rate of 12.8 percent. The plus-size model is also a photographer and law student.
She takes inspiration from things around her including places she travels to. The star seems to be a fan of color and tries all kinds of shades including bold hues.
The diva is all about body positivity and often shares health tips and motivational quotes with her 3,500+ Instagram followers. So if you're looking for microinfluencers who can inspire your audiences to buy, then Soba is your gal!
---
Shea is fit and phenomenal with an engagement rate of 7 percent. He has more than 6,700 Insta followers and nearly 7,000 Twitter fans.
He is one of the best microinfluencers with high engagement rates due to his excellent reach and incredible profile.
Shea identifies as a fitness and political influencer and has worked with a variety of brands including Matador Meggings and Mach Weldon.
The star knows how to make clothes look good and is a great fit for fitness brands. Sign up with Afluencer today to reach Shea and many more microinfluencers with high engagement rates.
---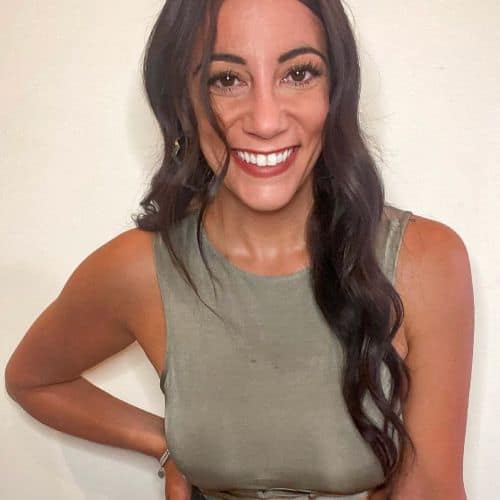 Nina has an engagement rate of 9.5 percent and around 3,000 Instagram followers. She uses social media to have fun and share silly things with her community to make people laugh.
The star enjoys looking good and wants people to be aware of what's in and what's out. She's working to increase brand awareness and share fashion and beauty tips.
She enjoys working hard and treats every project like a personal task and measures to give her best. Brands looking for creative and hardworking microinfluencers with high engagement rates can consider working with Nina.
---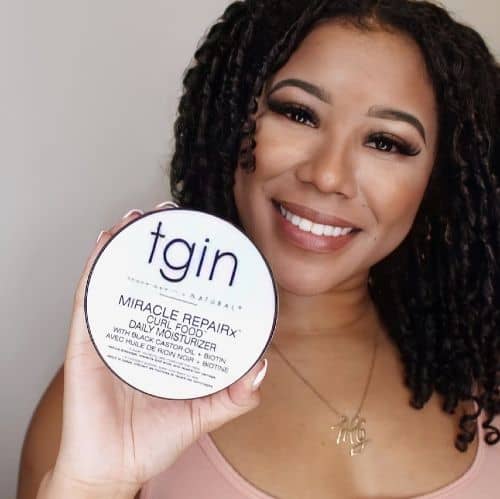 The Honest Goddess (THG) needs no explanation. She has a very high engagement rate of 20.8 percent on Instagram and a global audience of users from the US, Canada, Jamaica, and other popular countries.
Living in Canada, the star works with international brands and focuses on both Insta and YouTube.
Her honesty appears to be the main reason why she's so popular among users. At the end of the day, customers want to follow microinfluencers who are real and honest. She mainly covers fashion and beauty and actively responds to comments.
---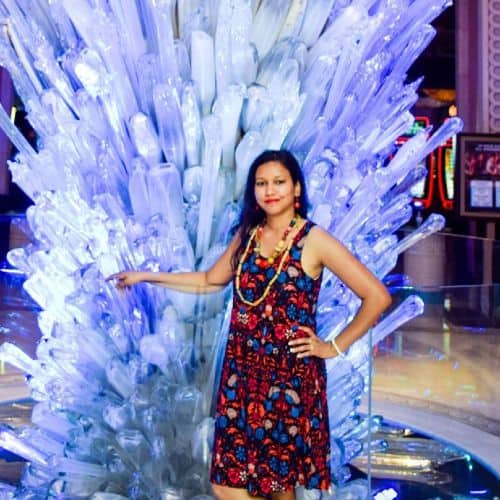 Vibhuti is an Indian-American influencer with an engagement rate of 10.2 percent. She is a mother who likes to post about issues related to children, health, and lifestyle.
She is popular around the world including in the US, the UK, India, Canada, and Pakistan. Very few microinfluencers with high engagement rates have a reach as unique as Vibhuti.
Proud to be a desi girl, Vibuthi enjoys traveling and sharing her life with her 6,700+ Instagram followers.
---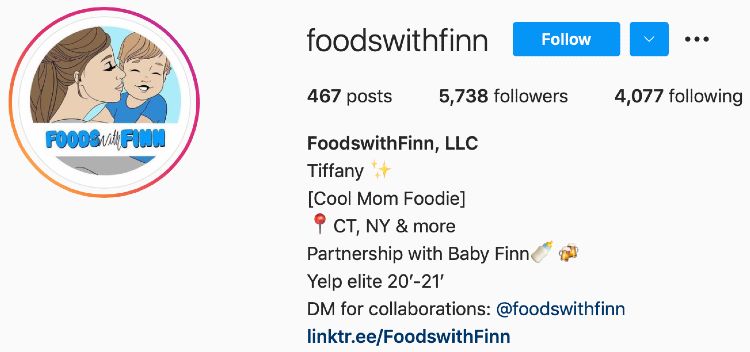 Tiffany is a cool mom who mainly likes to talk about food. The 'Cool Mom Foodie' has more than 5,700 followers and an engagement rate of 11.3 percent.
On her page, you will find pictures of delicious foods, her adorable baby, and a cute dog. The diva doesn't seem to be a fan of selfies and is best known for clicking high-quality pictures of what she eats.
She makes it to the list of microinfluencers with high engagement rates mainly due to being very active and regularly holding Q&A sessions that keep her followers entertained and glued.
---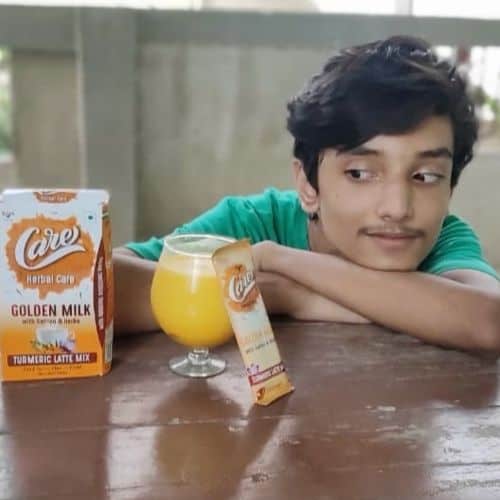 Last on the list is Viraj, an Indian influencer with an engagement rate of 9.5 percent. The 16-year-old influencer is most popular in India and has more than 5,500 Instagram influencers.
There aren't many teenage influencers out there, which makes Viraj a great pick for brands looking to target the teen demographic.
Viraj has an incredible sense of humor and likes to call himself a memer. He takes his fans very seriously and is always responding to comments and interacting with his followers.
---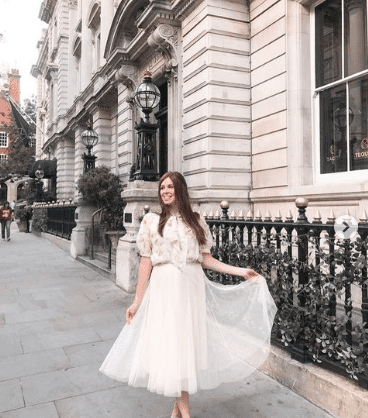 Meet Alex, a fashion microinfluencer from New York setting high stands with her content.
Originally from the UK, Alex moved to New York where she continues to rock her girl, feminine style.
You'll find her exploring New York City in the cutest outfits on her Instagram page. Thankfully, she not only gives us her outfit details but lets us in on where she's taken her photos.
The whole aesthetic of her Instagram is definitely easy on the eyes. Also, there is no confusing message here. It's clear to see that fashion is Alex's thing.
With an engagement rate of 7.4%, it's clear to see that Alex is already grabbing attention in the very competitive industry that is fashion. What could be next? World domination? We think yes.
---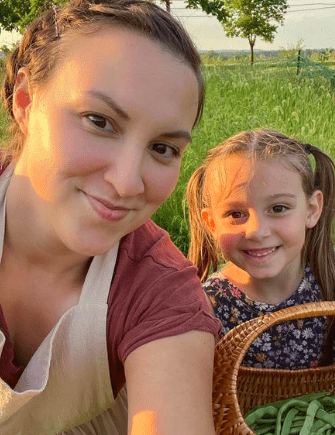 Before becoming a mom, Jamie was a chef. Now living in Ohio, Jamie has applied her chef skills not only to cooking wholesome food for her family but to sharing content with us and the world.
You might think that because she's a chef, her recipes must be super fancy and impossible for the rest of us to duplicate… Well, that is not the case. Jamie shares recipes that are easy to follow. You'll be creating new family favorite recipes in no time! Plus, you'll be the star of the show.
Her engagement rate currently sits at 9.2% with an Instagram following of 6.2k. We have a feeling Jamie will reach macro influencer status in no time if she keeps delivering top-notch content like this!
---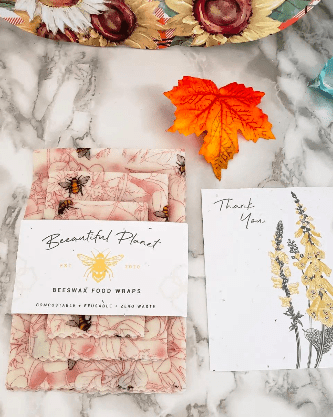 Hailing from Ontario, Canada, Akay is a beauty and lifestyle microinfluencer with an engagement rate of 8.6% and a following of 6.3k.
Her goal is to help businesses and brands promote their amazing products. With images like hers and her fantastic engagement rate, this is top Collab partner quality right here.
Her images are sharp. Collectively, they make for one eye-catching Instagram page. What customer can't resist that? However, Akay does not stop there. Her captions are extremely detailed and feature her honest opinion… having tried these products herself.
If you're looking for Instagram microinfluencers to help take your brand to the next level, get in touch with Akay. She sure knows how to show off a product!
---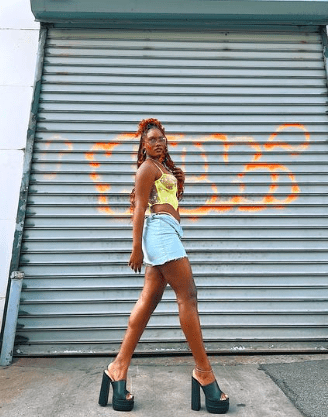 Representing Texas is this Instagram microinfluencer with an astounding engagement rate of 13.6%. THIRTEEN. We mentioned earlier how competitive the fashion niche can be, so this is a big deal.
Y'all! This fashion enthusiast knows how to rock a look! Anael rocks a multitude of looks too. From denim to bikinis, mini dresses to oversized jackets, winter coats to underwear, and everything in between, this fashion microinfluencer shares them all. No wonder her followers are so engaged… there's a little something for everyone.
There's no denying the fantastic quality of her images either. There's something about her content that lets us know she's put time and effort into it. Sounds like someone to Collab with, right? You know what to do.
---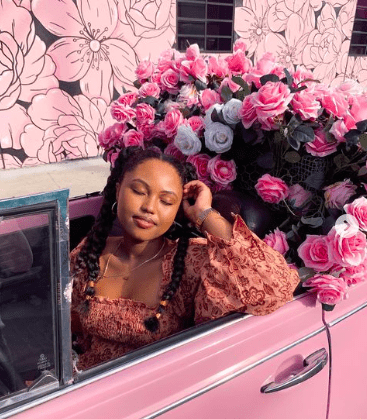 Are you looking for an Instagram microinfluencer from California who also has a fantastic engagement rate of 8.3% and shares fashion, lifestyle, and beauty content? Well… it just so happens that we've got exactly the right person for you! Meet Lule.
Lule has an energy. There is an infectiously happy vibe over on her Instagram page @dolly1238. Her images are bright and colorful, she's almost always smiling, and the sun is always shining.
Lule's fashion content is great; giving us all kinds of looks to try. Her beauty content is real – she tries the products herself and lets us know all that she's loving in that world. Finally, her lifestyle content is influential, to say the least. You'll definitely find yourself saying, "I want that product," more than once!
---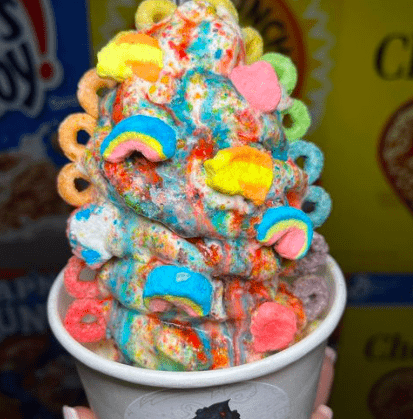 New York brings us, Brittany. She's a foodie who is passionate about sharing food (and her love of it) with others.
Well, Brittany sure knows how to make food look enticing! WARNING: do not look at Brittany's Instagram page (@foodtastic_eatz) on an empty stomach… she'll have you trying to eat the pictures!
Brittany has an eye for great food. All her Collabs with restaurants and brands feature mouth-watering pictures that will have customers flocking to their establishments. We know we'll be first in line after this!
With an engagement rate of 11.1%, we know we aren't alone in our sentiments. Let's take a look at some comments from her page:
"This is a dream"
"OMG I need this in my life"
"Would probably kill for this right now"
---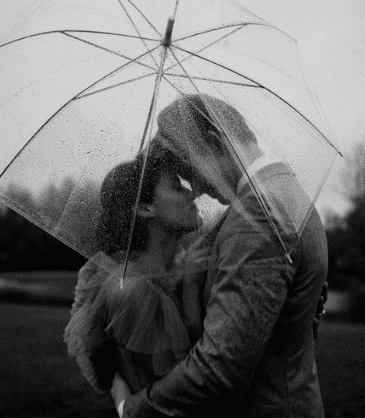 Hannah is a lifestyle and wedding photographer with an awesome engagement rate of 7.5%. When it comes to capturing images, she loves for both her and her clients to be extra. That must be why her content is so fantastic!
One of her goals is to showcase the love her clients have for each other. Well, it's safe to say she achieves that with each and every one of her pictures! This is another Instagram microinfluencer whose page is all about good vibes and we're loving it.
Another thing about Hannah? She's always up for a good time, an adventure, or happy hour! Her love of life certainly comes through her photos. We can't get enough and neither can her followers, we're sure of it. Hit Hannah up for a Collab!
---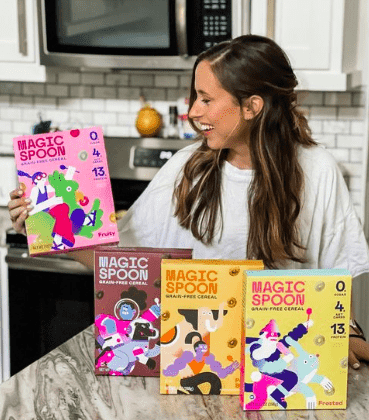 Bringing us into the world of health and wellness is Instagram microinfluencer, Courtney. Not only is she on a mission to help her followers eat healthier, but she's also got a goal to let you know that healthy food can also be absolutely delicious!
Take a look at Courtney's content over on @pieceofgfcake and you'll probably be thinking, "where's the health food?" All of it is healthy AND gluten-free. Yup, even the donuts, candy, truffles, cereal, and waffles! Tempted to give it a go, aren't you? So are we!
She also lets you in on products that make gluten-free life easier, such as health monitoring kits, so that you're not missing out on anything.
What we love about Courtney's content is that she seems really passionate about it – and that's a great quality to have in a Collab partner.
---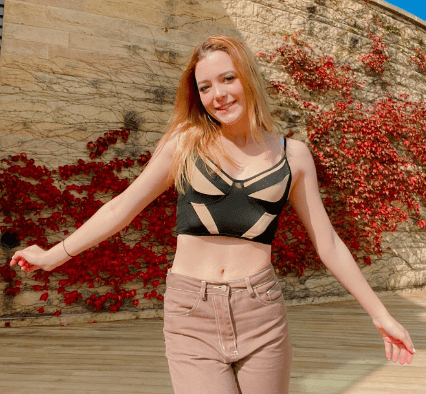 Amber is a microinfluencer from Wisconsin who has a passion for fashion and working with people. That sounds like the makings of the perfect Collab partner.
Amber shares content on fashion and lifestyle. Whether she's sharing pictures of her family and friends or in a selfie, you can be sure of 2 things:
She's wearing a cute outfit.
The lighting is incredible.
Look out for the many Collabs featured on this Instagram microinfluencer's page. Her engagement rate is an impressive 6.8% so it's no wonder that brands are lining up for a partnership with Amber. We know the brands love her, but what about her followers?
"Such a cute outfit"
"Cutest 'fit and location"
"THESE PHOTOS ARE GORGEOUS AHH"
"I'm so obsessed"
---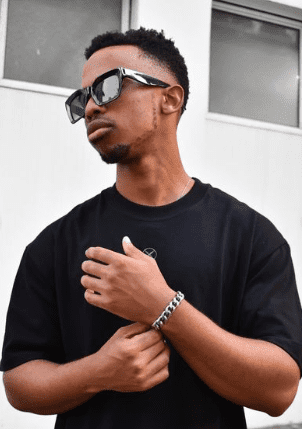 Meet Emmanuel. He's an Instagram microinfluencer from South Africa and he's rocking menswear like no other. His engagement rate is 7.3% and the majority of his followers are males aged 18 to 34.
Emmanuel has style. Classic style. There's definitely no denying it. Even his casual style is the perfect blend of everyday meets fashion magazines. Did we mention he's also a model?
This microinfluencer is also into fitness content. He does a great job of blending it in with his fashion content.
What do we love most? His Instagram Reels. They are AMAZING #fireemoji. We love the way he presents himself and his content to the world. So keep doing what you're doing Emmanuel! Brands, this is one influencer you don't want to miss out on.
---
Microinfluencers with High Engagement Rates: Conclusion
These were some of the best microinfluencers with high engagement rates on Instagram. While they're all doing great, you should be careful when selecting one to help your brand.
Choose an influencer who can help you reach your target audience. For this purpose, you must understand who you're selling to and who follows the influencer you want to work with.
Afluencer makes it easy to find this information by highlighting the niche an influencer excels in and providing reliable data including engagement rates, the number of followers, and top countries.
You can use this information to compare different options and pick a suitable influencer.
Sign up with Afluencer today to get in touch with thousands of microinfluencers with high engagement rates. Our platform is easy to use and covers almost all niches, budgets, and countries.