If you want to make it big as an influencer, you must consider joining one of the many affiliate networks out there. It is the best way to make money off your website or social media profile.
In this article, we'll have a look at the best affiliate networks for influencers to register with. This list includes some of the best affiliate programs for beginners and experts who want the best affiliate programs in 2021.
But first.
What Is an Affiliate Network?
An affiliate network is a platform that acts as a bridge between influencers and merchants. It allows influencers to quickly and easily find programs that are suitable for them.
The difference between an affiliate network and a website that offers an affiliate program is that a network brings together a variety of programs under one roof. Also, the criteria are typically the same for all the brands. Joining one platform will give you access to all the available programs for as long as it falls in your niche.
However, you will have to join the best affiliate networks for influencers in order to enjoy all the benefits of the best affiliate programs in 2021.
Why Should I Join an Affiliate Network?
Most affiliate networks are free to join and are known to offer more ease since you can find the latest programs under one roof.
Some popular affiliate networks have hundreds of programs for different kinds of users. Since all the brands are under one roof, the basic interface remains the same no matter which program you use. Hence, shifting from one option to another is easy.
This is a major benefit because if you use multiple websites for multiple programs, you will have to get used to each interface, which can be troublesome.
In addition to this, most affiliate networks are also known for offering good customer support. All in all, it may be a good idea to consider an affiliate network if you're serious about making money online. Your only concern should be to join the top-paying affiliate programs so you can earn a good amount of money.
Best Affiliate Networks for Influencers
There are a number of affiliate networks out there. To help you pick the best affiliate programs for 2021, we have made a list of some of the best affiliate networks for influencers.
Here they are:
#1 ShareASale

ShareASale is one of the most reputed affiliate networks and is said to be the best affiliate program for beginners.
It has been in the business for over 17 years and has evolved with the changing times. It features pretty much everything you can think of, from fashion merchants to green merchants to business merchants.
The platform is a part of Awin and features some very popular names like Cricut, Dealflicks, CardCash, Grammarly, Sears, and Weebly.
It offers real-time tracking and segmentation in addition to stores connect. Which can be a pretty useful feature for influencers who have multiple websites.
Pros:
The payout options are flexible
A huge number of products to choose from
Excellent customer support
Cons:
Can be a little complicated to set up
#2 Amazon Associates

Amazon is a name that needs no introduction. It's one of the most popular websites in the world. And is the go-to option for a large number of users when they want to make a purchase.
Amazon Associates is technically not a network since it only includes Amazon products, yet we decided to include it here due to its popularity.
You will find pretty much everything on this network, from sellers offering home improvement products to electronics.
Clothes and fashion items are also available on the network but it may not be the best option if you want to offer such products. Check out the 5 Top Women's Fashion Brands That Pay High Commissions to Influencers article if you are looking to promote fashion and beauty products.
Pros:
A very popular and reliable name
You can earn up to 10 percent on sales
You will make a profit even if the product the person purchases wasn't the product you linked to
Cons:
Cookie length is short – only 24 hours
Not enough payment options
Check our Amazon influencer program review for more on the Amazon network.
#3 Clickbank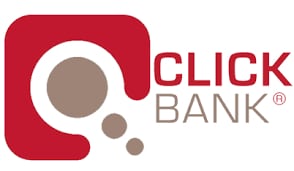 Clickbank is a marketplace that houses a number of merchants for you to choose from. Launched in 1998, it is often credited for giving rise to affiliate programs and has over 200 million customers today. Many call it the best affiliate program for beginners.
You will find merchants in every category from food and cooking to games to health and fitness. While Clickbank is still popular, it has taken a beating in the last few years due to the success of newer networks that work with more recognized names. However, you'll still find it on many best affiliate programs 2021 lists.
It is considered a good option for users who have a niche website as it has a lot of categories and merchants you will not find on other networks.
Pros:
A huge library of categories
Cons:
Doesn't house popular names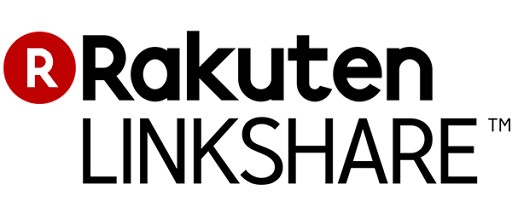 Rakuten is a top online store that offers everything from pet supplies to electronics. The platform is among the most reputed affiliate networks today and has won the #1 Affiliate Marketing Network award for eight years in a row with over 110 million orders delivered internationally.
Some of the brands you will find on the platform include Sephora, New Balance, Holidays, The Body Shop, Macy's, Ecco, DigitalTech, and The Boston Globe. Some of these brands are exclusive and are not available on other networks. This is why it is often called one of the best affiliate programs in 2021.
The platform has a special category for influencers. It uses reliable technology that ensures your audience receives relevant results.
Pros:
Promotes influencers
Offers great insights and tips
Excellent customer support
Cons:
You have to apply individually to each brand you want to work with
#5 CJ Affiliate
Founded in 1998, CJ Affiliate took a while to make a mark but today it is one of the most well-recognized names in the world of influencer marketing. The rumor is that it's one of the top paying affiliate programs. The platform generates over $15 billion from more than 126 million transactions.
Some of the more popular brands you will find on the platform include Autodesk, LifeExtension, IHG, Lucky Brand, and many Fortune 500 companies.
It can be a little difficult to get into the system if you do not have a well-established profile. But once you get approved you will get access to several brands and great insights. The technology it offers makes it one of the best affiliate networks for influencers
Pros:
One of the fastest-growing affiliate networks
Excellent customer service with great tips on how to generate revenue
Includes some great brands and insights
Cons:
The application process is quite lengthy
#6 OSI Affiliate

Rated 4.7 out of 5.0 by Peer To Peer Marketing, OSI Affiliate is quick to set up and easy to use affiliate marketing software that packs in all the right tools for a business to run a referral program—from loading pre-written posts and media, tracking automation, generating detailed reports, to configuring multiple rewards.
Setting up OSI Affiliate is a breeze thanks to their many integrations with popular platforms and software such as Shopify, PayPal, BigCommerce, Stripe, Squarespace, Wix, and Woocommerce—just to name a few.
Now, who is OSI Affiliate for?  OSI Affiliate works great for online stores or any e-commerce-based business including SaaS, as well as service-based businesses such as gyms, salons, dentists, and more.  And just in case you needed some inspiration for your business, they do have useful case study resources you could dive into.
Pros
Suitable for affiliates and influencers
Social sharing integration with Facebook, Twitter, and LinkedIn
Assign promo codes
Automatically register existing customers (at no additional charge)
No transaction fees
Cons
Limits the total number of affiliates
Not suitable for advanced referral marketing needs such as custom reward rules
Between all the great internet reviews and their 15-day free trial, OSI Affiliate is a must-try for any business looking to successfully set up a basic affiliate marketing program.
#7 Refersion

Only a couple of years old on the block (founded in 2014), Refersion has become one of the most popular affiliate marketing software for online businesses.  And with a 4.9 out of 5.0-star rating (by Peer To Peer Marketing), Refersion certainly boasts attractive features that make setting up a referral program a win with this platform.
Popularly known for its easy-to-use interface, Refersion leads this category with great ratings on user-friendliness.
As far as other features go, customers can enjoy real-time tracking, a dynamic commission system (flat rate, tiered, and % of sales), social sharing, content management, and nifty reporting featuring the awesome conversion rate metric.
And of course, Refersion does have a wide range of partner apps including Shopify, Woocommerce, Magento, Stripe, BigCommerce, and more.
Pros
User-friendly interface
A dynamic commission structure is supported
Efficient payout system
Marketplace for brands to post their program
Cons
Cross-device tracking is not available
With a lovable interface and a rich integration list of e-commerce partners, Refersion is a top choice for online store merchants.
These were seven of the best affiliate networks for influencers. There are a variety of affiliate networks there and while they all claim to be the best affiliate networks, not all may be suitable for influencers since some only target publishers.
You must be careful when selecting an affiliate network since you may have to stick to it for a long time.