So, you've signed up with the most badass influencer and content creator marketing platform on the planet – Afluencer. You have worked to make sure your profile is up to scratch with an attention-grabbing bio, including relevant keywords, and applying to Collabs. Learn more on what to do when getting started with Afluencer here.
Sounds like you're ready for those Collabs to start rolling in. Now is the time to sit back and relax, and wait to see that ACCEPTED message, right? Nope, it is not.
That's why we've created this guide on best practices for when you tackle those important Brand Collabs.
If you're committed to growing your partnership portfolio and building solid relationships with brands, then you're going to want to come correct once those invites to Collabs start flooding your DM.
Trust us, you'll want the Collab section of your Afluencer profile to look something like that of food and lifestyle content creator, Nilsa Noel. Look at that response time and engagement rate!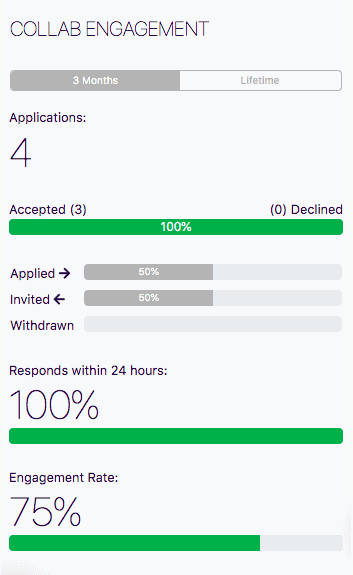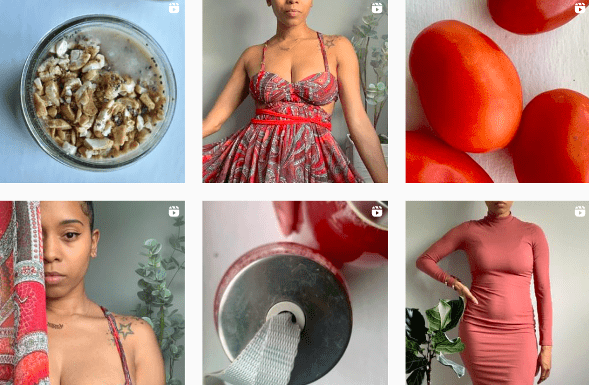 Collab Best Practices
So, what should you do to not only make sure that you're accepted to a Collab but are invited for more? Repeat business is where it's at, y'all. We'll break down the collab best practices for you.
1. The Numbers Don't Lie
Other than creating awesome content, another way to help reel in that Collab is to show off your stats in your Afluencer profile. Brands love that stuff – undeniable facts as to why they should partner with you or not.
To show off your stats in your profile, you're going to need to connect your socials… all your active social media accounts. We then work our magic and boom! Your stats are available for brands to see and easily read.
Take a look at fashion and lifestyle content creator, Patrick Van Negri: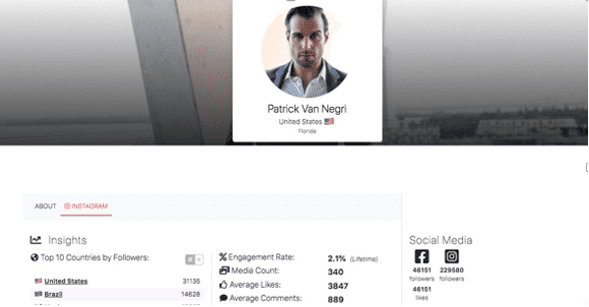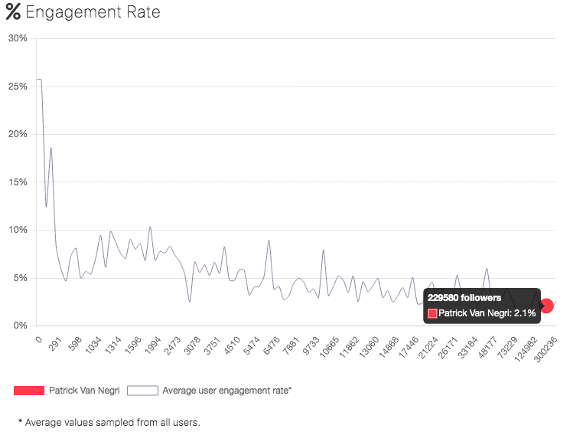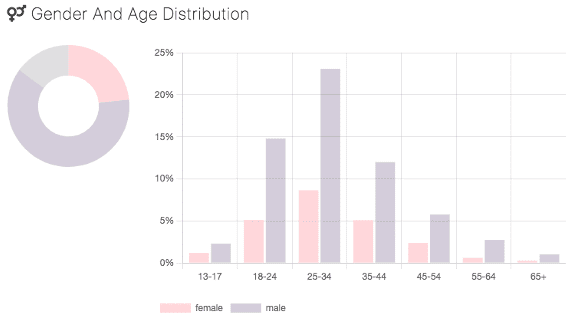 By simply connecting your socials, brands get to see all this. Worth it, if you ask us.
2. Apply for Collabs that Match Your Profile
While applying for any and all Collab opportunities to increase your chances of being accepted may seem like a good idea, it actually is not. In fact, it's quite the opposite. A best practice to lower your chances of rejection and increase your chances of being approved is to only apply for Collabs that are a match.
Simply click on the Collab directory on the left side of your screen. Select filter, then My Application Status, then match.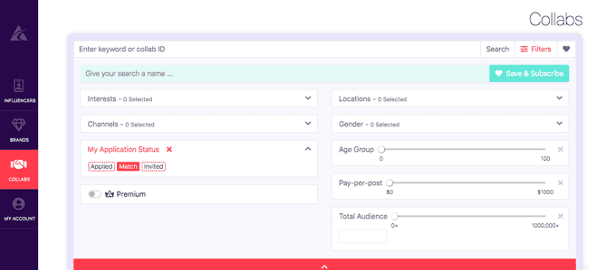 3. Accepted? Message the Brand!
That's great! Congratulations! Although the brand has been going through your profile and social media, they have never had a message from you specifically for them. We highly recommend sending them a short message introducing yourself. This helps affirm your commitment to the partnership and lets them know you are proactive.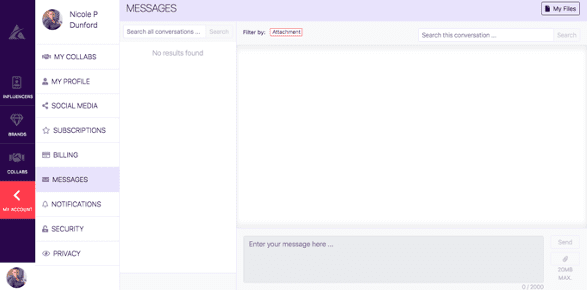 Once you're done introducing yourself, discuss their promo needs and how you can help them.
4. Discuss Terms and Conditions
This is an important best practice to highlight if you're going want your collabs to run smoothly. We believe in both parties providing clear and transparent details on what is expected of the creator. For example, if it's in video format, how long should it be? Should you post to stories (temporarily) or your feed? How often?

When everyone is clear (make sure it's in writing), it's easier to move forward on the project while managing expectations. It's also a great point of reference should there be any confusion later on.
Don't be shy. You can do this.
5. Give It Your All
Make every effort to deliver your best. Be certain that your deliverables are in line with the brand's goals for the campaign. Remember that the goal is repeat business. Wouldn't it be great to know that you have locked down 2 or 3 brands to work with steadily? Create such fantastic work that it creates opportunities for future partnerships.
Collabing Done Right with Afluencer
It's not that difficult, is it? By going that extra mile to dot your i's and cross your t's, you are putting yourself ahead of the pack, and that can make all the difference between approval and rejection.
Aside from the above collab best practices, we also recommend getting acquainted with the features on the Afluencer website and app. We are constantly updating our features to make life easier for you and our database of brands, so keep your eyes peeled for updates!
Also, remember to keep your profile up-to-date with any changes. Decided to open a TikTok account? Link it. You've switched from strictly fashion content to fashion & lifestyle? Make sure your profile has relevant keywords so that you pop up in their keyword searches.
With these tips and solid content, you'll soon have more Collab invites than you'll know what to do with!