We have created another of our popular influencer program reviews and this time we will be reviewing fashion giants, Zaful.
If you are into fashion then you must be aware of Zaful, one of the leading online fashion stores. Popular for its edgy products, the company offers free worldwide shipping and a money-back guarantee.
Today we are going to talk about the Zaful influencer program in this Zaful review which is among the most popular fashion influencer programs out there. In fact, it was among the fastest fashion influencer programs to reach 1 million users.

What Is the Zaful Influencer Program?
The Zaful influencer program is quite reliable. We studied a bit about it and were quite impressed with what it has to offer.
The company has joined hands with FirstGrabber, making it more reliable as FirstGrabber is a trusted name in the industry.
You will find dozens of other brands on FirstGrabber but let's stick to reviewing Zaful for now. The platform is also known for its reliable analytics. You will be able to get access to valuable data that you can use to get more buyers.
It pays up to 30% commission which is among the highest in this niche. You can check how much you can earn through each sale as some products offer lower commissions (10%).
How Can I Join the Zaful Influencer Program?
The program is available for not only influencers but also agencies and individuals:
Influencers: The company works with influencers, particularly fashion influencers, but it does not seem very strict regarding who it approves. You can try applying even if your core audience is not into fashion.
Zaful also offers free clothes to influencers who have 2000 or more followers. You will, however, have to agree to post pictures or videos wearing the clothes and tagging the company.
This is the same policy as most other stores, hence it should not be a problem.
Agencies: The company offers a variety of services for agency accounts. These include API service, postback service, coupons, banners, data feeds, and videos.
You can use these services to reach a wider audience without having to put much effort.
Individuals: The eligibility criteria is pretty simple. All that you need is a social media account. Plus, you can also send requests for free clothes. However, the company may not approve all requests for free clothes.
How Can I Make Money?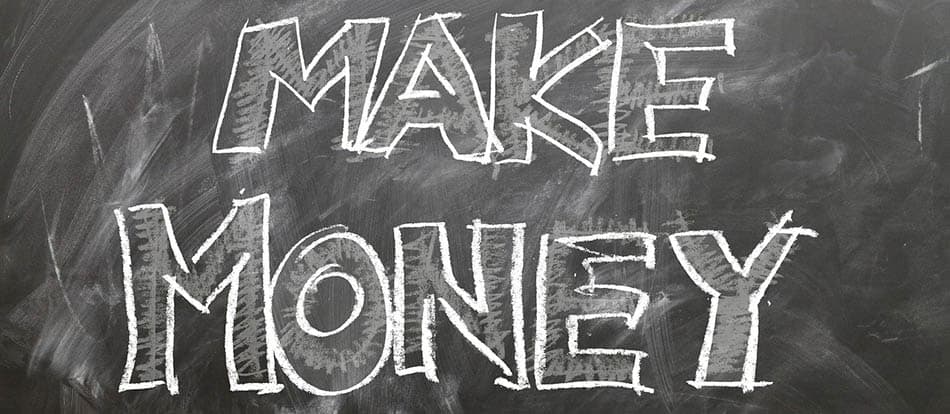 Zaful allows you to make money in three different ways:
Promoting: This feature lets you get a personal link that you can place on your website or social media profile. You will be able to track orders sent through the link and make money for every valid order.
Sharing: This technique allows you to share specific products available on the site. It's said to be the best option to make money as sharing offers a very high commission (up to 30%).
Referring: You will get your own affiliate link that you can share with others to earn direct cash for every purchase they make.
You will earn $10 for signing up and then make money for every successful order.
How Much Money Will I Make?
The amount of money you will make depends on a variety of factors including the total number of valid orders and the technique you have used to earn money.
Sharing, for example, offers up to 30% commission but referring offers a much lower commission. In some cases, the commission you earn is fixed no matter what technique you use.
We suggest you use a mix of all techniques and see what works for you. Users appear to have made over $100,000 through the platform.
Moreover, the company shows a list of high commission products you can use to earn more. However, such products are usually expensive, hence you may not be able to sell a lot of these products.
Zaful is known as a cheap store and most users are not willing to buy expensive products, hence it is best to stick to a strategy that works for you.
Pick products according to your followers or customers so you can have a higher success rate.
How Can I Promote Zaful Links?
The first thing when you join Zaful influencer program is to decide which products you want to review and promote. Zaful is a huge store that offers everything from swimwear to evening gowns.
Pick products according to your followers or customers so you can have a higher success rate.
The company sends regular newsletters with new and hottest products that you can choose from.
Other than this, you will have to decide if you want to earn through referral links, sharing, or promotion.
It depends on which account you have and how you market products. For example, sharing may work best if you are an influencer. You can request for free clothes and add links to the product to help your followers purchase it. Such links can be posted only on your approved sites.
Referral links, however, can be published anywhere including public forums. You can use a variety of techniques to promote such links. The company is only interested in making more sales.
There are little to no restrictions on how you promote products. You can place links on your site or social media, send links to your followers through newsletters, or spread the link via forums and blogs.
Based on our experience, the right technique depends on what kind of account you have. Influencers, for example, can share Zaful reviews and videos to push people to purchase. Agencies, on the other hand, can put items for sale through websites and blogs.

What Are the Pros and Cons of the Zaful Influencer Program
Pros:
Available for everyone.
Very high commissions.
A huge number of products to choose from.
You can promote it in a variety of ways.
The company offers excellent support and end-to-end assistance.
Cons:
Some details are sketchy.
Since the products are cheap, you will not make a lot of money for each product sold.
Zaful Influencer Program FAQ
Question #1 What is the minimum payment?
The minimum payment currently stands at $100.
Question #2 How can I withdraw money?
The platform only offers PayPal for now. The company releases funds 45 days after payment. Withdrawal, however, is a bit slow and can take up to 2 weeks.
Question #3 What is the value of the average order?
The exact figures are not available, but most experts believe the average cart is worth $70.
Question #4 What is the cookie length offered by the platform?
It offers a cookie length of 30 days, which is great. You will make money even if a buyer purchases a product 30 days after checking out the product through your link.
Question #5 How can I get Zaful free clothes?
Check out here for Zaful's free clothes policy for influencers. It may send free clothes to individual account holders as well if your account meets their requirements.

Zaful Influencer Program Review – Conclusion
Here, we have reached the end of our Zaful influencer program review.
It can be a good pick if you are a fashion enthusiast or if your core online audience is into fashion. It pays good commissions and is quite safe to use. Plus, there are no strict eligibility requirements.
Give it a try if you're serious about making money. If you do it well, you will be able to make thousands in no time.
If you found our Zaful review helpful, then don't forget to check out many of our other reviews in our blog section. And if you're keen to join even more influencer programs, then meet some of the brands on our very own influencer marketing platform.