Influencers, are you ready to make the best of June? With the 7 influencer programs in this post, you'll be inspired to get your momentum going strong with all your promotional stuff. Promote the heck out of these brands and you'll be moon-walking all the way to the bank.
Well, it's official. Yup. Half the year – gone in a flash. I'm still trying to figure out what I've done with my life over the past couple of months. But I'm fast approaching freaking-out-mode about the rest of the year. Feel the same?
There's stuff to do. Opportunities to seek. Money to be made. And no time to waste.
We have influencer programs in travel, lifestyle, beauty, fashion, family, and jewelry.
Incredible Adventures – Travel & Lifestyle Influencers
Intro Fuel – All Influencers
SEACRET – Beauty Influencers
Ravensnap – Fashion & Jewelry Influencers
Smile White Innovation – Beauty Influencers
Liva Girls – Fashion Influencers
SoCozy – Family & Beauty Influencers
Ready? Set. Go.
1) Extreme Experiences for Travel & Lifestyle Influencers
Incredible Adventures – Extreme Experience Packages
As a traveler, there are adventures and then there are incredible adventures. You know, the extreme type of experiences. Not for the faint-hearted. If you're a travel influencer and thrills excite you, then stick around because Incredible Adventures is looking for influencers to promote their experience packages. Like? Hang on tight, 'cause your adrenaline will explode. From flying fighter jets, cage diving with sharks, racing a corvette to high altitude skydives, flying to the edge of space, floating like an astronaut and so much more. Yup, pretty extreme but pretty incredible.
Their program is offering influencers cash compensation.
---
2) A Program with Something for All Influencers
Intro Fuel – Influencer Marketing Agency in Canada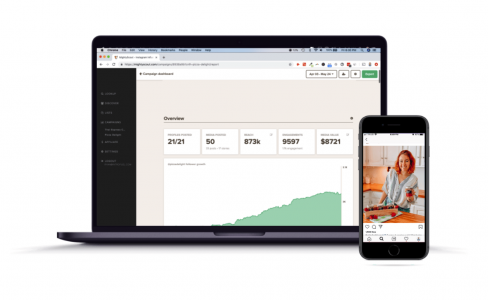 We all need friends. Friends with benefits all the better, right? Influencers, Intro Fuel is the friend you want to have around. Intro Fuel is an influencer marketing agency based in Canada. If you feel like you've exhausted all your attempts to reach out to brands to collaborate, then you should probably consider engaging an agency like Intro Fuel. They strategize and consult – they're the go-between brands and influencers. If there's any list you want to be on, it's theirs. They work with brands in diverse industries, so all influencers are welcome. Get straight to it then.
The compensation varies for each influencer program campaign.
---
3) Dead Sea Skincare Products Program for Beauty Influencers
SEACRET – Dead Sea Skincare Products
Sometimes beauty is as simple as treating your skin with Dead Sea minerals. Some beauty influencers can swear by this. If you're one of them and would love a great product to promote, then SEACRET is your brand to connect with. They have a range of skincare as well as bath and body products enriched with minerals from The Dead Sea. Products like the age-defying REFRESH vitamin-rich moisturizer that will feed your skin with the beauty goodness from The Dead Sea.
---
4) Unique Accessories for Fashion & Jewelry Influencers
Ravensnap – Unique Accessories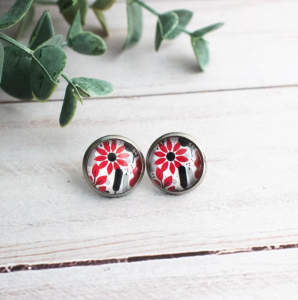 Every influencer needs a good product to promote. More so a product that sells itself because it looks that great in pictures. Fashion and jewelry influencers, Ravensnap is the brand to collaborate with. My heart just melted away when I browsed through their collection of earrings. These accessories are truly unique. Flowers, leaves, and honeycomb bees on earrings don't get any more special than this. What's extra special is that Ravensnap gives 10% of their sales to help support children in foster care. Special products supporting a special cause.
Influencers get a 25% commission on sales made through their links.
---
5) Teeth Whitening Products for Beauty Influencers
Smile White Innovation – Teeth Whitening Products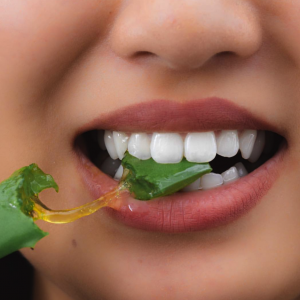 Speaking of great products to promote, here's another program for influencers from Smile White Innovation. Because who doesn't want sparkling white teeth? Beauty influencers, this product is a quick win. Teeth whitening products are a hot trend in the beauty industry. These teeth whitening products from Smile White Innovation clearly work wonders – judging by the pictures on their Instagram account. So go on and help give your followers a brighter and whiter smile. I think I need one too.
Pop them a DM on their Instagram account (@smilewhite_innovation) about partnerships through their influencer program..
---
6) Women's Clothing & Accessories for Fashion Influencers
Liva Girls – Women's Fashion & Accessories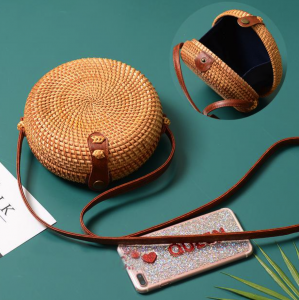 Stunning products. Appealing brand. What more could a fashion influencer need? Liva Girls is looking for ambassadors to promote their brand online. So, fashion influencers, listen in if you're keen on a program to promote a stunning collection of women's clothing and accessories. From hot trendy outfits to charming bags. The straw Bali bag is a hot product you won't want to miss promoting. They have it all: jumpsuits, dresses, outerwear, swimwear, and more.
Influencers are paid a 20% commission on sales made through their links. And there's more! Stand a chance to get free products too. They offer an attractive list of other benefits, so check them out. They certainly spoil their influencers. All well deserved, right?
---
7) Children's Hair Care Program for Family & Beauty Influencers
SoCozy – Premium Hair Care Products for Kids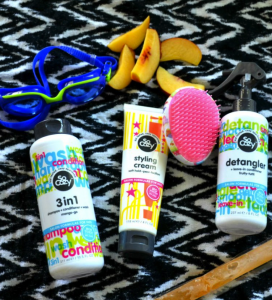 Every parent has gone through the struggle of dealing with their children's hair. From trying to keep it clean with good washes, and keeping it neat to keep lice away. If you're a family influencer with a following of parents, then you know this struggle all too well! In fact, you would definitely love to promote SoCozy.
Here's a program looking for influencers to promote their premium hair care products for kids. Their Cinch range will get hair sorted quickly, the Curl range will tame that frizz, the Boo range will treat lice and the Behave range will style your child's hair with pleasure. These hair products are just what every parent needs: effective but without harsh chemicals.
Influencers can enjoy cashback rewards, discounts, free samples, and more for promoting SoCozy.