You made it.
Like other tactical Shopify merchants, you're about to unlock doors of opportunity for the growth of your business through influencer marketing.
Bubbling content creators. Lively audiences. And a pretty nifty way to get hearts, eyeballs, and add-to-carts to your Shopify store.
If there's an auspicious new-age sales and marketing strategy for your store, it's through collaborating with influencers.
So lean in and let's walk through what influencer marketing means for your Shopify business and how you can get started with influencers today.
Welcome to the influencer universe!
What Influencer Marketing Means For Your Shopify Business
Eagerly checking out all the cool buttons in the dashboard of your new ride—let's give all the cool influencer marketing features a spin.
Social Proof is King of Sales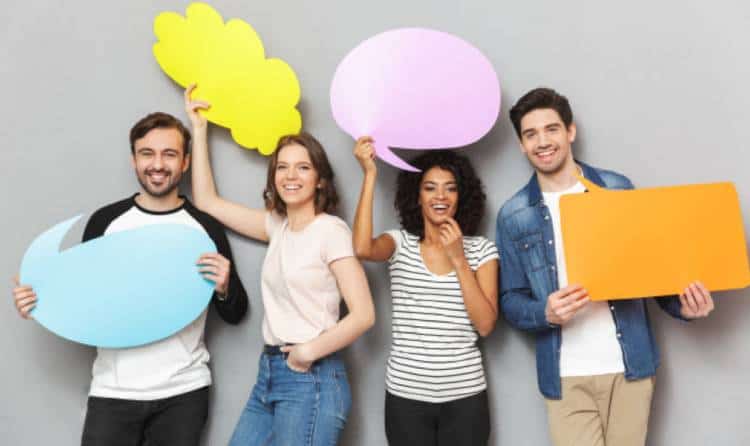 Sitting on the throne of online sales is the superpower of social proof.
Just to show you its power, all it took was a casual two-word tweet by Elon Musk that confused investors and sent the wrong stock up by 438%.
75% of consumers rely on social media to guide their purchasing decisions.
90% of consumers trust recommendations from friends and family.
84% of consumers will take a purchasing action following the opinion of others.
Customers are influenced by others.
But why is social proof so powerful? And why do your conversions depend on it?
Because an empty restaurant doesn't sell.
It all comes down to trust, credibility, and confidence as well as perceived self-identity associated with the brand or product.
So what is social proof?
Positive comments, reviews, endorsements, and recommendations.
Social proof shows that people are having good experiences with your store. And prospective customers will, therefore, have confidence in making a purchase.
People attract more people.
Whereas, the lack of social proof will only create hesitations.
Influencer marketing, folks, will turn on your social proof and get your audience ripe and ready to "add to cart" with ease.
Hack Your FB Advertising Strategy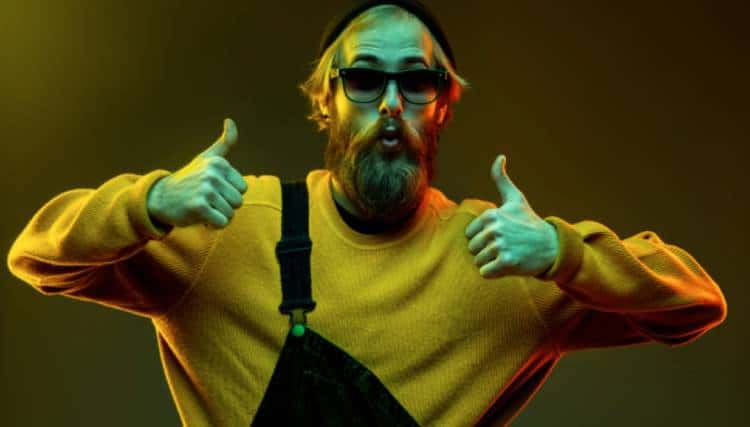 The thing that keeps you up late at night.
And makes your bank balance hyperventilate.
It also comes with those overwhelming adsets that make you question your life decisions.
Facebook Ads will either stress you or stress you—unless you have a generous marketing budget and a whole lot of patience.
In the paid ad space, the customer acquisition cost is relatively high.  Never mind the $13-$14 CPM and the average cost per click as high as $3.77.  Oh and let's not forget that your Facebook pixel still needs "more data" to get cranked up.
Gulping for air between each pay-per-click is stressful.
So if you can hack your advertising strategy with influencer marketing, then why not?
Right, roll up your sleeves for this one.
Influencer marketing can be very cost effective, compared to paid ads—especially when you consider all the various methods of rewarding influencers which can be as low as $10 per post.
And if you'd like to stretch your dollar even further, you could offer influencers commission on sales plus free products.
(We'll cover all the details of rewarding influencers later in this post.)
In the hands of an influencer with the right following, your Shopify store could make encouraging initial tractions that won't cost you too much and you won't have to depend on expensive Facebook ads to hopefully reach your audiences.
And here's where the hack is.
Work with influencers to drive initial traffic to your website and then have your Facebook retargeting campaigns running—which, as you may know, are so much cheaper.
This approach will cut costs in your advertising strategy and may get sales rolling in sooner.
Whip-Smart Store Pre-Launch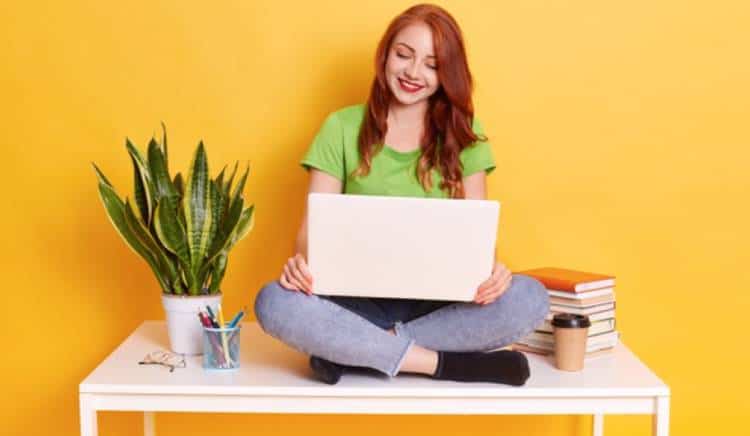 Overnight, your store is up and running.
And your customers? Followers?
Crickets.
That's always the challenge with new stores.  Having zero trace of your existence besides your domain name is a recipe for a souffle of consumer doubts (remember social proof?).
When your Instagram account has a glorious number of zero followers, who do you call? You call an influencer to bail you out.
Because it helps to have some kind of a following before you launch your store out into the world.
An easy way to achieve this is to run a pre-launch giveaway or contest powered by influencers that will drive new followers to your social media accounts as criteria for entry.
This sweet influencer marketing tactic will get your social media up from the dust in no time.
And when you do launch your Shopify store, you won't look like a fly-by-night operation—phew!
Cheap & Cheerful Product Content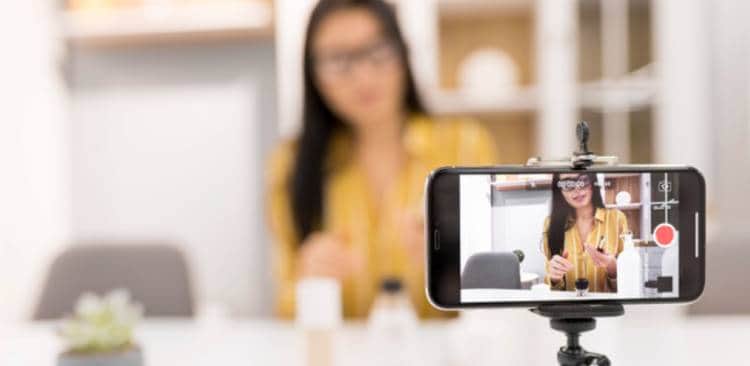 Influencer marketing is the most creative way to outsource product content.
And the best part? It's simple and inexpensive.
No need to brainstorm with creative agencies or hire fancy photographers and videographers to build an outstanding gallery of media when influencers can do the job for you.
Send influencers samples of your products and a clever collaboration will get you hooked up with a beautiful catalog of multiple content formats such as:
Product Images – fill your social media and your product pages with awesome influencer snaps of your products.
Blog Product Reviews – good PR through blog reviews is a bonus for your store's credibility.  How about throwing in an "as featured in" highlight on your product pages for those vital trust indicators?
Video Product Tutorials – when product help and inspiration are needed, an influencer video product tutorial will come to the rescue.  Again, drop videos on your product page and watch your conversions fly.
And depending on the experience level and skill of the influencer, your "cheap and cheerful" content can actually be pretty professional and of high quality.
Influencer-driven product content is the spice needed to spruce up your store and your social media—and really set you apart from other ordinary Shopify businesses that don't step up their marketing content.
Trails of Traffic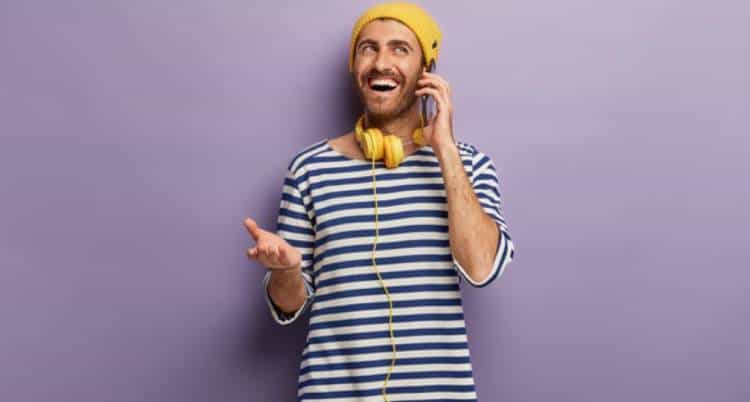 Think of influencers as base stations that are spread across various locations—out there giving their network connectivity to your Shopify store.
Driving multiple channels of traffic and eyeballs to your website.
That Instagram story, Facebook post, TikTok skit, YouTube video, blog post, and even that podcast all become valuable trails of traffic that linger on the internet.
How exactly does this benefit your Shopify store?
More traffic means more sales.  As you know, it's a numbers game.  Therefore, the more people you can get to your store, the more you'll convert to customers.
Inbound traffic boosts your SEO.  When you have valuable sources linking to your Shopify store, Google begins to prioritize your ranking as it recognizes that you are recommended by other relevant sites in your niche.  So getting those quality reviews up on influencer blogs is a clever way to add some SEO points to your website to get you ranking for organic search terms.
Rich traffic sources provide valuable data points.  The more diverse traffic you have coming in, the more data points you have access to in order to inform audience behavior as well as identify potential opportunities to expand further.  It's a test-and-learn game.  So the more you have access to tests, the more you'll learn.
As you can see, influencer marketing provides an extensive source of traffic options that your typical Facebook ads wouldn't be able to cover.
Stay On Top of The Algorithm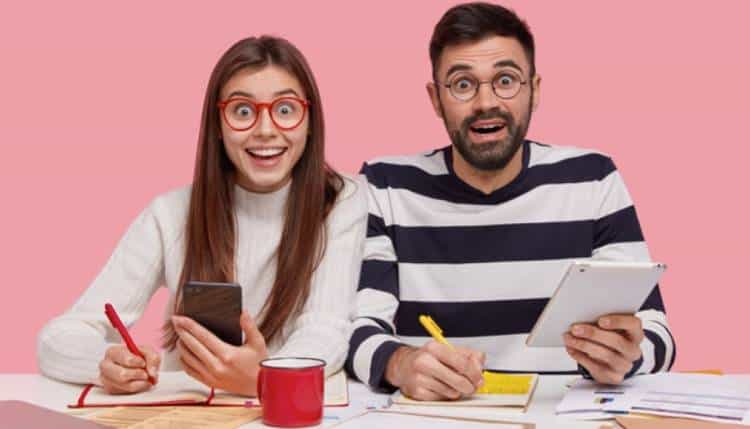 Based on Instagram's latest algorithm update, posts are no longer displayed in chronological order.
Instead, content is displayed to users based on top-performing posts, and accounts they're active with, as well as the user's interest.
This means that post engagement and follower loyalty are deal breakers when it comes to getting a piece of real estate on a social media feed.
Folks, this is what influencers do best.
So let's turn to the pros.
Instead of burning your ad budget or breaking your back in an attempt to drive visibility on your own, get an influencer to hook you up with a coverage that will get your store seen.
How to Get Started with Influencers
Now that you know what this influencer marketing machine can do for your Shopify store, let's gear you up.
How to Find Influencers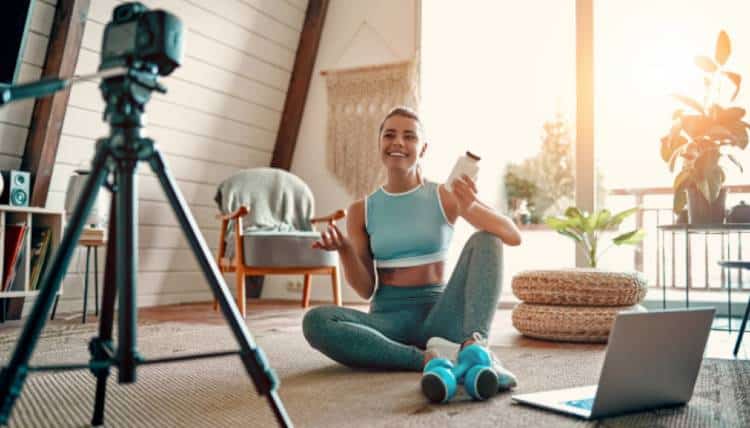 You could be tempted to begin your influencer search manually on social media platforms, but it won't be before long till you realize what a tedious exercise it is.
Finding influencers based on location, content interests, follower numbers, engagement rates, and follower demographics is a rigorous process.
So save yourself the trouble, and say hello Afluencer, phew!
All you need to do is input your criteria and search through the database of influencers that match your brand.
And the best part is that you can view the social media insights of influencer profiles.  Follower numbers, engagement rate, media count, audience locations, and more.
This feature really cuts your work for you and makes the influencer selection process effortless.
Create a Hot Collaboration Offer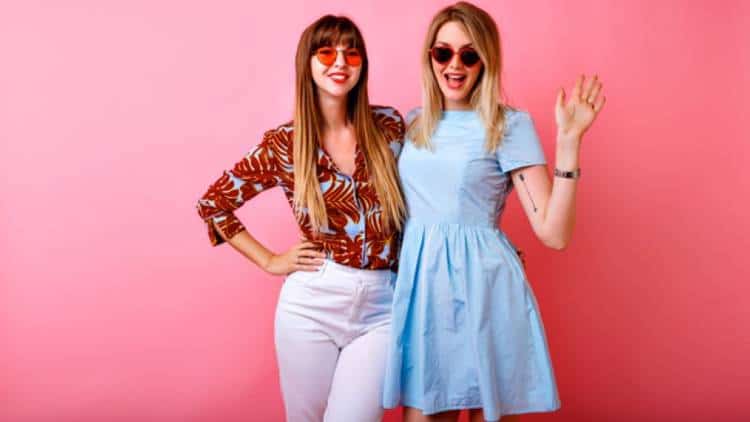 The goal here is to attract the right influencers and get them interested and excited to collaborate with your Shopify store.
When you sign up on Afluencer as a brand, you'll be able to create a brand profile and post a collab.
What to include in your collab offer:
Provide information about your store and the kind of products you sell. This should be appealing to influencers and it should inspire them to promote your brand to their followers.
Set influencer criteria. Decide what requirements to set in order to match up with the right influencers. Influencer interests, follower numbers, location, social media platforms, etc. You want to set your criteria just right to filter out non-matches but keep them open enough for your best fits.
Describe your ideal influencer. Besides setting the influencer criteria, prospective influencers should be able to identify themselves as a fit for your brand through a short description of "who we're looking for".
Highlight details of what you expect your influencers to do. To set expectations from the start but also determine the viability, you need to briefly describe what you expect your influencer to create. For example, if you require video stories uploaded onto Instagram, that may not be suitable for non-video creators. Or if you require a blog review written, that automatically filters out non-bloggers.
And then, of course, your collab offer wouldn't be complete without influencer rewards—which brings us to our next point.
How to Reward Influencers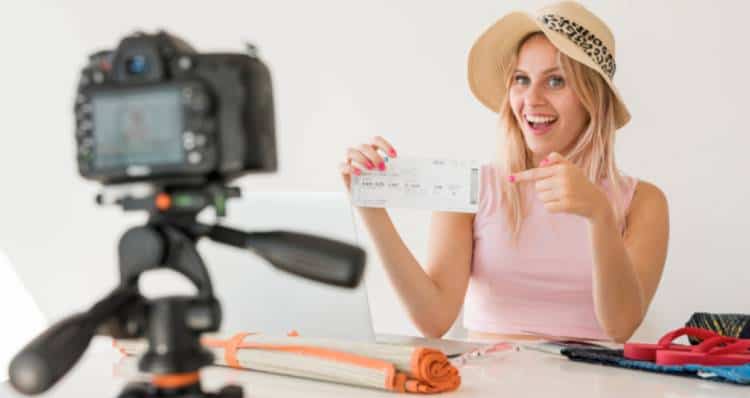 Often, your influencer rewards are the collaboration deal breaker.
An influencer should feel compensated well enough for the work they put into marketing your Shopify store. And your rewards should give them an incentive to max out on their influence for your benefit.
Here are the top three ways to reward influencers:
Pay-per-post.  The pay-per-post rate highly depends on the type of influencer you're dealing with and the size of their influence.  Rates generally start at $10 per 1,000 followers.  So naturally, collaboration with nano and micro-influencers will be much more affordable than with macro-influencers.  
Commission on sales.  This option works great for Shopify stores starting out with a minimal budget.  Offer influencers a commission on sales made through their promotions.  However, the only catch is that this rewards system is usually only acceptable to smaller influencers.  Larger influencers are in higher demand and require more attractive collaboration commitments to say yes to the offer.
Free products.  Giving away free products to your influencers comes with many content creation benefits (as discussed earlier in this article).  This would make an attractive incentive combo with the other reward methods—especially if influencers can't wait to get their hands on your products themselves.
Another factor to consider when setting your rewards is accounting for the value of the deliverables.  Resource and skill-demanding things like creating videos will come at an extra cost.  So, the more you need, the more you'll have to pay.
In summary, you get what you pay for.
Attractive rewards will attract the right influencers.
Creating The Influencer Agreement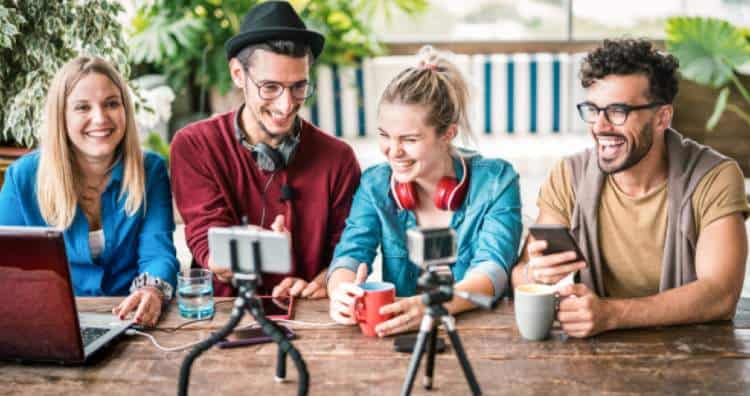 To keep all parties happy and expectations in check, it's important to define your collaboration agreement.
This should include:
Outputs / Deliverables.  What exactly is the influencer required to do?
Timelines.  When should the outputs be completed?
Dos & Don'ts.  If applicable, what are the brand guidelines that should be adhered to?
Rights / Usage.  Who owns the rights to the content created and how can it be used?
Payments.  What is the influencer compensation and when and how will it be paid?
These details protect your interests and are an important reference to ensure the success of your influencer collaboration.
Start Collaborating Today
Build social proof, drive sales, produce content, boost traffic, and more.
And getting started with influencer marketing is a breeze with Afluencer—link your Shopify store, find influencers and post your collab with ease today.
Your Shopify store is an influencer away from an awesome collaboration, so get started with Afluencer today.