Hot brand collab opps with commissions are dropping right here, especially for our rising influencers and creators.
Looking for brand gigs to power up your feed? We've got you!
These opps come with perks full of commish and also free products.
So go ahead and check out these scorchers offering rising influencers and content creators brand collab opportunities with exciting commissions and perks:
Influencers, are you ready then to start promoting and get those commissions rolling in?

Fresh energy. A bright mood. And that fantastic I-am-ready-for-the-day feeling. How? A cool night's sleep in the supernatural comfort of a GhostBed. And you haven't even had your morning coffee yet.
The GhostBed mattress is made with a high-density foam core for durable support, contouring gel memory foam for sleep comfort (all sleeper types), and an aerated latex top layer for a cool refreshing feeling all night long.
And it only gets better. GhostPillows and GhostSheets are also available.
Influencer Program
Parenting, lifestyle, and home influencers in the USA and Canada—Ghostbed would love to collaborate.
Influencer perks include:
---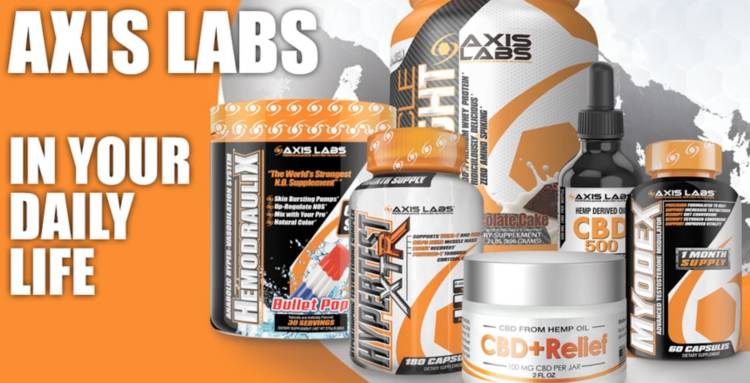 Get stronger. Perform better. And charge forward. Plus some CBD nutrition from Axis Labs helps. Like the CBD Boost Powder, the Ultimate Testosterone Stack, or the Ultimate Shred Stack. And of course, your dog and cat can also benefit from a CBD tincture made just for them.
There's more from Axis Labs. Keto, immune support, amino recovery, and so much more.
Influencer Affiliate Program
Axis Labs is looking for health, fitness, and wellness influencers in the USA to promote their range of sports and CBD products.
So influencers, if you're rising up in your space, then Axis Labs has a great opportunity to earn a healthy commission.
Influencer perks include:
---

Your mother. Father. Spouse. Grandparents. Sibling. Son. Daughter. And your friend. Think of all the people that mean everything to you and all the special memories in your heart. Pour your heart out and give them a gift of love. Create a unique customized gift with Desirel Expression made with words from your heart.
Engrave your heartfelt personalized message on a glass display that will be treasured forever.
This would make a lovely gift for special occasions.
Influencer Program
Are you an influencer in the USA and Canada that would love to share this amazing gift idea with your followers? Desirel Expression would love to collaborate.
Influencer perks include:
---

Can you feel it? Feel-good vibes are in the air. Good days worth sharing. Good days powered by trusted CBD supplements from Bōdee Organics. That's right. Get trusted premium CBD capsules, tinctures, and topicals from Bōdee Organics. A healthier mind and body is exactly what we need for a brighter day, don't you think?
Influencer Affiliate Program
Influencers rising in the health & wellness scene, if you're looking to promote top CBD products and earn commissions, then Bōdee Organics is looking to collaborate.
Share CBD benefits with your followers and promote this quality range of CBD products.
15% commission on sales
15% discount code to share
---

And now for something exciting. Guaranteed to get star-eyes popping. Did you know that a unique pattern of the planets in our solar system is created every day? Yup, a never to be repeated alignment in the planets. So epic that it's worth having an artwork by Planets In Time created – representing the solar system alignment on a particularly special day. From birthdays to weddings – get your custom illustrative artwork of the solar system. And yes, this would totally make a fantastic gift too.
Influencer Affiliate Program
Rising influencers, wow your followers away with this collaboration opportunity with Planets In Time.
---

What did you do to save the world today? Before you answer that, did you know that you could offset your carbon footprint simply by shopping online? Yes, that's right—thanks to UCapture.
All you have to do is install the browser plugin and then shop like you usually do. UCapture has over 25,000 stores ready to fund a carbon offset project of your choice.
And it gets even better. With the plugin, you'll have coupon codes applied automatically to your carts—saving you money. And don't worry, UCapture does not collect your personal data.
So are you ready to help save the world?
Influencer Affiliate Program
UCapture is looking for influencers to collaborate with to promote this environmental initiative.
Through your campaign as an influencer, UCapture will record the total environmental benefit generated through your efforts. This is certainly a collab with an impact.
Influencer perks include:
$3 commission for every person you get to install the browser plugin.
---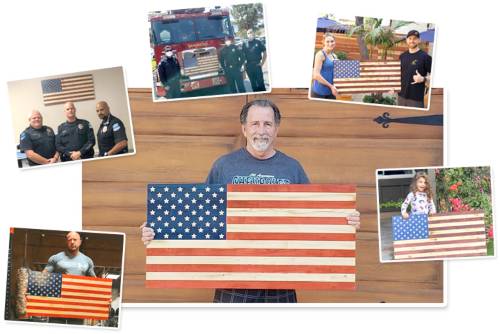 Built with love and individually handcrafted with wood, the USA flag is more than just a flag with Freedom Flags. "Our flag is about freedom".
You'll need to see it to feel the beauty of this soulful 38" wooden freedom flag—a must-have piece for anyone passionate about the freedom message that it represents.
Ready to hang up in your home or office, Freedom Flags are crafted with beautiful bright colors and are built to last.
Influencer Affiliate Program
USA influencers with >100,000 followers, here's a collab opportunity for you to share the love for Freedom Flags and also earn commissions at the same time.
Influencer perks include:
$20 commission on sales
A free 38" wooden USA flag
Promotional code
---

Influencers, would you like to drop something exciting that your followers will love? Create your very own online events with Coach with PHD. Share your knowledge, host classes, connect with people, and also earn some money. Video conferencing could very well be your next big gig. Create an event or class around the thing you love.
Influencer Affiliate Program
Coach with PHD is looking for influencers to collaborate with. Create your own online events and then promote them.
Influencer perks include:
100% of ticket revenue for your events
No charge to the first 10 influencers with >20,000 followers
---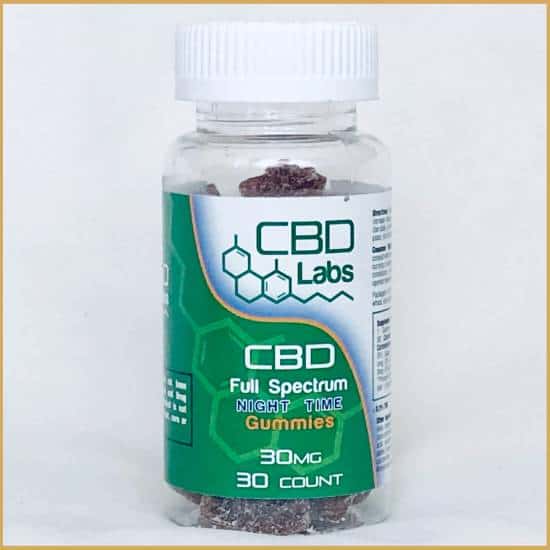 CBD full spectrum nighttime gummies from CBD Labs are the perfect wellness companions for anyone looking for a relaxing night's sleep. Made from organic, non-GMO, and vegan ingredients – these gummies are infused with CBD for maximum absorbency.
But wait, your wellness doesn't stop here.
Get high-quality CBD hemp gel caps, tinctures, oil balms, creams, skin serums, and so much more at affordable prices from CBD Labs.
Influencer Affiliate Program
Opportunity for rising influencers to share the benefits of CBD Labs products and inspire your followers to live well.
Influencer perks include:
10% commission on sales
10% discount
---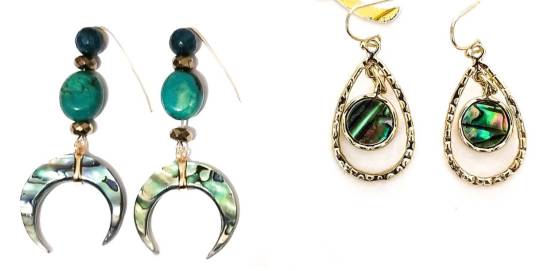 Pure authentic gemstones that are crafted into enchanting artistic jewelry pieces. L Styles jewelry is designed with love and made with high-quality gemstones, charms, and genuine leather. Wearing L Styles is indeed like accessorizing yourself with beautiful pieces of art.
Like the nude-toned mesmeric Druzy Agate & Brown Lava Bracelet set made with gray facet beads, brown lava, and gold hematite beads. Or the vibrant Coral Crown bracelet set made with natural coral beads, howlite, pynte rondelle beads, and onyx beads, and perfectly paired with a charming Swarvoski gold bangle.
Influencer Affiliate Program
This collab opp would especially suit influencers with growing experience in the jewelry industry.
L Styles presents an amazing opportunity to capture stunning content that promotes their rich jewelry collection for both men and women.
Influencer perks include:
---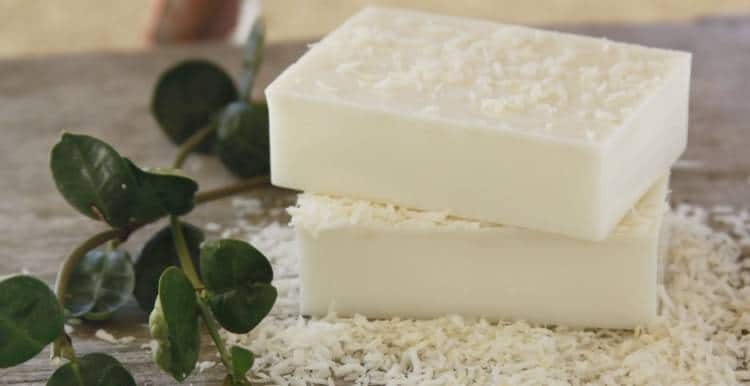 If there's one word to describe madeFORme bar soaps, then it's — yummy! These soaps are exactly what a relaxing bathtub soak needs. From the Milky Way Round Apaca Goat Milk Soap, Buck Ride Amber Musk Organic Soap, Hanna Herbal Fruity Fusion Bar Soaps, to the Gold Epimetheus Himalayan Bamboo Bar Soap made with natural oils and butter. Paraben-free, phosphate-free, and sulfate-free. For non-toxic skincare, try madeFORme.
They also have a selection of face masks.
Influencer Affiliate Program
Influencers rising in the skincare and beauty scene, this collab opp is certainly ideal for you.
So go ahead and promote madeFORme products with your followers on Facebook and Insta.
Influencer perks include:
10-15% commission on sales.
---

Need to power up your workouts? Then get your strong game on with VELA bands. These lower-body resistance bands will most certainly amp up your hop bridges, squats, and lateral band walks. This is certainly a must-have fitness accessory for those that want to turn their workouts up a notch.
VELA bands are available in epic designs, so you can train in style!
Influencer Affiliate Program
Rising fitness influencers, here's an opportunity to promote this hot fitness accessory while earning commissions on sales.
Create posts on Instagram, Facebook, and TikTok.
Influencer perks include:
free products
10% commission on sales
---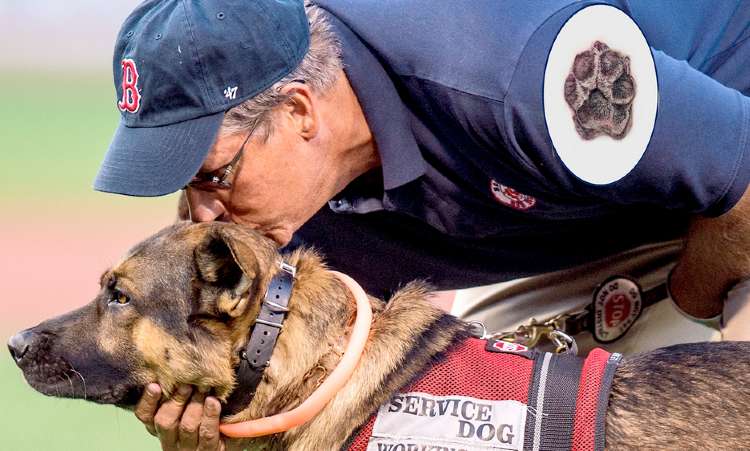 For the love of your fur baby, get an extraordinary treasure made thanks to Everence.
Get the DNA of your pet enclosed into resin in a piece of jewelry. You can also get a tattoo made with their DNA! So now you can carry your pet with you forever.
Affiliate Influencer Program
Pet-loving influencers, here's a great opportunity to promote this unique brand with your followers, earn commissions, and grow your collab resume.
Influencer perks include:
---
John Pitre Art – Fine Art Paintings & Art Inspired Products

Are you a passionate aesthete that would love to explore an enchanting collection of paintings and art-inspired products? With over 40 years of painting, these fine art paintings by John Pitre Art will move your art-loving soul.
Master of Surrealism, John Pitre Art paintings have sold millions across the world—pieces that will enrapture you. Like the "Ascension", "Dawn of Enlightenment", "Drifters", and "Night Street" paintings.
There's more. Painting-inspired apparel is also available from John Pitre Art.
Influencer Program
Home, lifestyle, and fashion influencers—John Pitre Art would love to collaborate.
Influencer perks include:
---
Venoboard – Electric Skateboard

When life gets a little boring, you need an electric skateboard. Skate through the streets, feel the air blowing, and have a little fun. We all need to actively get out and about, so hop onto a Venoboard and enjoy the ride. Of course, it's even better with friends.
According to a YouTube review of the Venoboard, it scores great on speed and running time—skating at 26 miles per hour on flat ground and giving you 25 miles per charge.
I think a new hobby is in order.
Influencer Program
Up for some fun skating on your social media? Venoboard is looking for influencers to collaborate with.
Influencer perks include:
15% coupon code
20% discount
---
ZAGG International – Mobile Accessories

You know you're geeked out when you get your hands on the latest iPhone and you just can't contain your goofy excitement. If that's you then go on and knock yourself out with the latest iPhone 12 accessories from ZAGG International.
A hamper of iPhone 12 goodies is in order!
From protective cases, screen protectors, and premium audio, to accessories for your iPhone and iPad—ZAGG International will help style up your latest gadget with industry-leading brands.
Because the best gadgets deserve the best accessories, right?
Influencer Program
Are you an influencer with 100,000+ followers and a proud owner of the latest iPhone 12? ZAGG International would love to collab.
Influencer perks include:
Pick your favorite accessory in exchange for content sporting your styled-up gadget
---
Budget Vapors – Vaping Lifestyle Influencers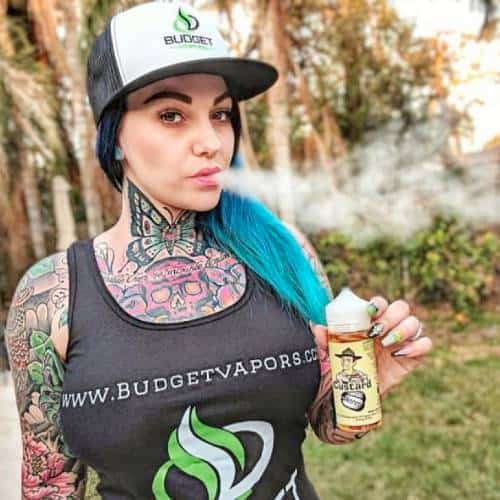 (Depending on regulations in your state, you must confirm that you are of legal age to consume e-cigarette products.)
Inspire your tastebuds with bursting tonic flavors of vape liquids by Budget Vapors. Shop vape juices and e-liquids in delicious flavors like strawberry cream, blueberry cheesecake, caramel apple, and so many more.
A variety of e-liquids such as premium, standard, and salt are available at great prices.
Vaping devices and accessories are also available from Budget Vapors.
Influencer Affiliate Program
If you're a vape enthusiast with an influence, then here's an opportunity to promote Budget Vapors.
Influencer perks include:
a commission of $0.50-$1.00 for every e-liquid sale