Canada is not far behind when it comes to influencer marketing. You will find micro-influencers in Canada working to create an online presence.
If you love social media and want to make money online, then it may be a good idea to become an influencer in Canada.
Let's talk about how to become an influencer in Canada.
The First Step: Identify Your Niche
The first step of becoming an influencer in Canada is to identify the niche that you want to work in. It is best to choose a niche that you are most comfortable in. Some good options include beauty, fitness, tech, and finance.
The Second Step: Decide on a Platform and Be a Member
You can become an influencer on Instagram, YouTube, Facebook, or any other platform.
The right influencer platform will depend on your preference, geographical location (Canada in your case), and niche. For example, YouTube may be the best option if you enjoy recording videos and know how to edit them. Similarly, LinkedIn can be a good choice if you are interested in business and leadership.
The Third Step: Start to Build Your Reputation
You need to have a decent number of followers in order to become an influencer in Canada. Here's how you can build a reputation:

Seek Professional Help: If you are struggling to make a mark then it may be a good idea to get in touch with professionals. Influencer marketing has become an art that can be learned. Take lessons online, study about social media, and know more about the latest trends.
Make Kickass Posts: Competition in Canada is tough, the only way to have an edge over your competing influencers is to connect with people on a personal level. The key lies in posting real content that has the potential to go viral. Ask questions, talk to people, improve engagement, and your followers will increase in no time.
Take Care of SEO: Influencer marketing may not directly be related to SEO but search engine optimization plays a very vital role in becoming an influencer. You must know how to use keywords in captions and images. Plus, you must also know how to use hashtags so that your content can generate enough buzz.
Multimedia Is Important: Social media is all about posting images and videos. However, these posts must be relevant, of high quality, and original. Learn the art of clicking high-quality photos so you can share them with your followers. Plus, it may be a good idea to edit your videos and photos to ensure they look neat and professional.
Plus, it may be a good idea to edit your videos and photos to ensure they look neat and professional.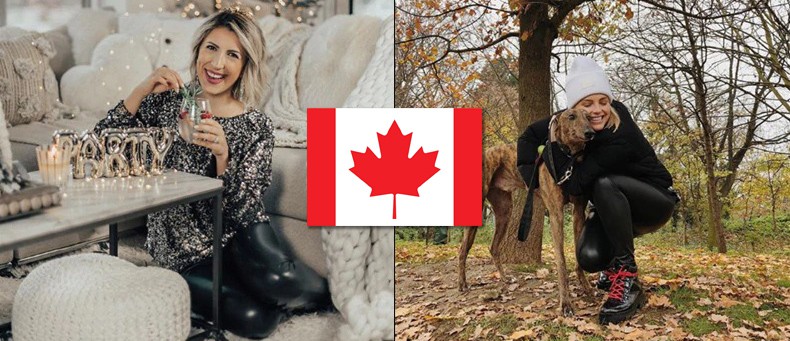 The Fourth Step: Join an Agency
Though not the most important thing, joining a professional agency can be quite effective. They'll help you get in touch with companies looking for influencers and you'll be on your way to success.
One of our favorite influencer marketing agencies in Canada is 66Agency.
Known for catering to both influencers and companies, it's quite popular among users looking to break the glass ceiling and make a mark in the world of influencer marketing.
You only need a minimum of 2000 followers to become an influencer in Canada through the app. However, all your followers must be real and your account must have a score of at least 85 on IG Audit.
Other good options include Made In and BrandFIT.
Note: You can try other influencer platforms in Canada if you find them more effective. The key lies in knowing how to become an influencer in Canada and joining the right programs.
At Afluencers, we also help bridge the gap between influencers and marketers. Talk to us today to know more about how to kickstart your influencer career in Canada
The Fifth Step: Find Companies Looking for Influencers
Once you have enough followers, it is time to get in touch with companies on the lookout for followers and become an influencer in Canada.
There are many Canadian brands looking for influencers. We suggest you wait to get at least 2,000 followers before you start applying as most websites require a decent number of followers.
You can also check our New Programs for the latest updates on what companies are looking for.
Subscribe to our newsletter so that you never miss out!
The Sixth Step: Enjoy!
Now that you are doing well, start enjoying the perks of being an influencer in Canada.
You will not only get paid in cash (commission) but you may also get access to free clothes and other such products. Plus, based on your niche, you may get invites to events including fashion shows and parties.
Continue to work hard and put your best foot forward so that you can grow your presence even more.