In this article, we'll review seven of the best FREE Instagram tools. These are MUST HAVE tools that will benefit you tremendously if you're a serious influencer.
When Instagram was first launched, it did not have a reliable system for influencers or businesses. While the company has offered some new features, they may not be enough if you're serious about starting your career on the photo-sharing app.
This is why it is best to use third-party Instagram tools designed to give you insights that can help you win and retain followers.
Here are the 7 FREE Instagram tools that will give you an edge over the other influencers.
1. Instagram Insights – Best Tool For Real Analytics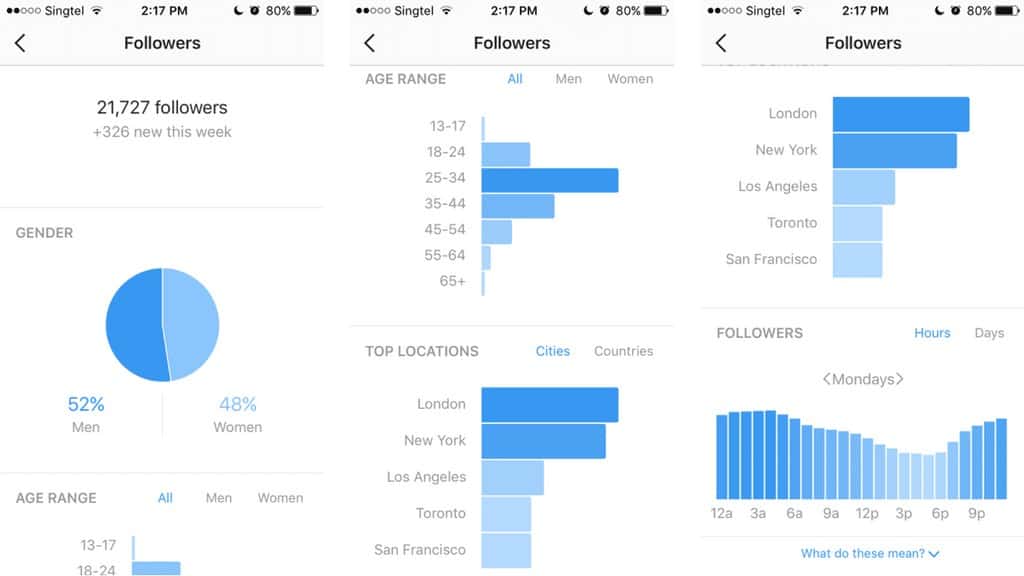 This official analytics tool is free but only available for business users. However, you do not need to own a business to get access to it. Turn your profile into a business profile and enjoy all the perks of owning an Instagram business profile.
If you have a business profile, you will see a graph icon in the upper-right corner of your Insta profile. Clicking this icon will take you to the Instagram Insights page that will show you numbers related to your Instagram account.
Some of the information it shows includes:
Profile views
Email and call clicks
Account reach
Website clicks
Since it's Instagram's own tool, the figures are reliable and updated. Moreover, you can also get information related to your posts including your top posts.
Scroll down to reach the Top Posts section. It will show you the top six posts based on the number of impressions recorded in the last week. The software gives you the option to change dates to compare performed over a specific period of time.
You can also see information about a specific post. Moreover, the section also highlights figures related to stories. This is very important because many influencers now use the Stories feature to reach more people.
Moreover, you can also get information about your followers including demographics. Move to the Followers section to know more about:
The total number of followers
Gender distribution
Follower Activity
Age range distribution
Geographical location
Lastly, the free tool will also give you insights on Instagram Ads if you have any up and running.
2. Crowdfire – Best Tool for Managing Instagram Posts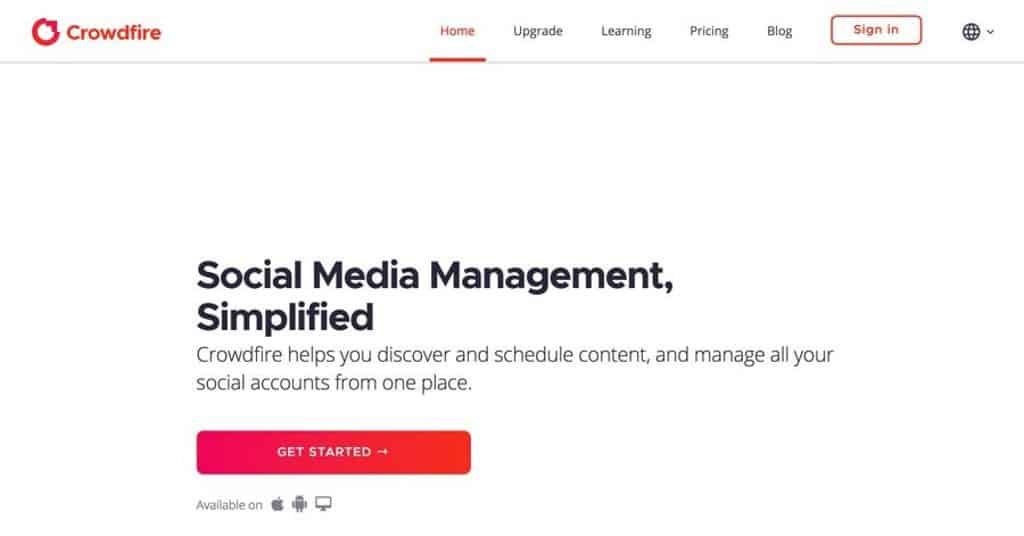 Crowdfire is one of the most popular Instagram management tools. It supports a variety of social media platforms including Instagram, Twitter, LinkedIn, and Facebook. 
Crowdfire may be a suitable option if you only have one social media account per network to link as the free version does not support more accounts. You can opt for a paid version – starting as low as $7.48 per month – for more features.
Thanks to this tool, you will find it easier to manage your social media handles from a single platform. The software essentially works as a post scheduler and lets you plan ahead.
Some of its content curation features include:
Article curation
Image curation
RSS Feed Connect
Multiple Image Posts
Hashtag Recommendations
Moreover, it also provides analytics but it may not be the best option since the free plan only gives you access to one day's data.
#3 VSCO – Best for Instagram Content Creation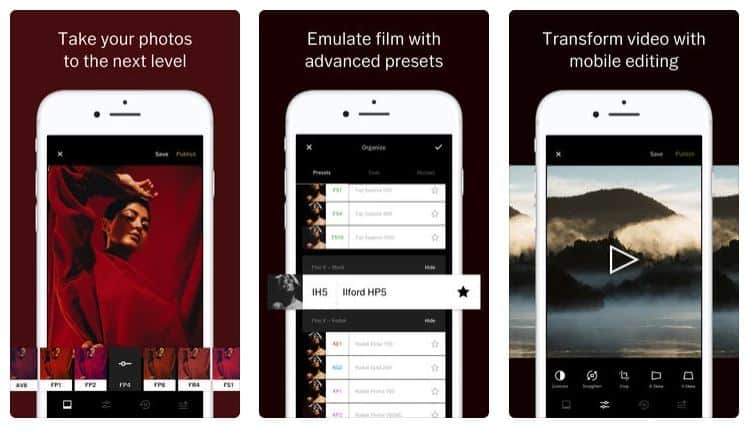 If you are serious about building a following then you will need the help of a platform like VSCO.
This can be a great tool if you want to enhance your photos on Instagram. The standard Instagram filters might be cool but today's viewers are used to seeing 'unique' filters. Fortunately, VSCO offers a bunch of great editing options that can make your profile stand out.
Presented as a photo and video editor, this option also doubles as a social media tool as it allows you to link to your social media profiles and upload content directly.
#4 Repost for Instagram – Best for Resharing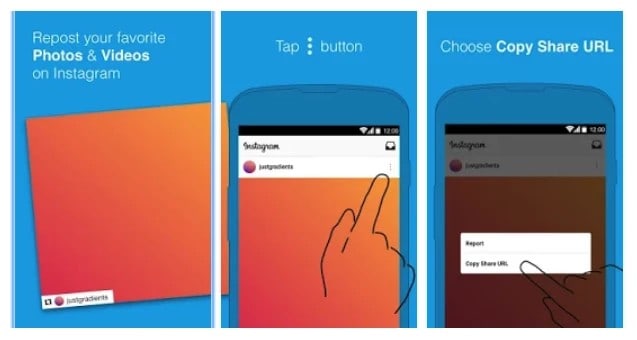 You do not always have to create your own content to leave a mark. As an influencer, you will often have to share images and videos recorded by your followers or sponsors. This is when you will need the help of software like Repost for Instagram.
The tool is very easy to use. All you have to do is copy and paste the link you want to share. The software will credit the person and give you the option to write your own description or copy the original post and you're good to go.
This free tool is currently available on iOS and Android.
#5 Shopping on Instagram – Best to Promote Products and Services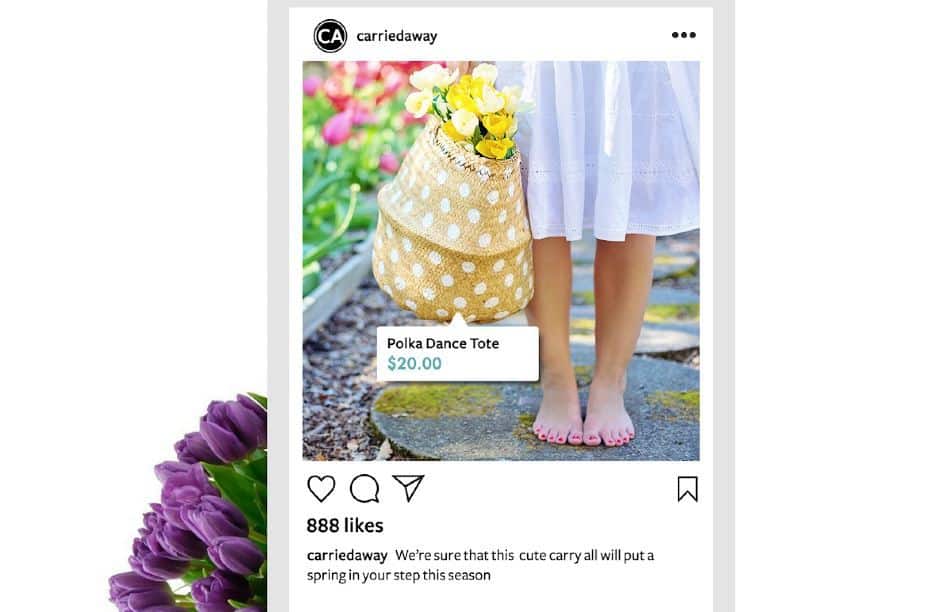 If you already use Shopify then you will get access to this Instagram marketing tool for free. Don't let the name fool you, it's suitable for not only merchants but influencers as well.
The tool allows you to sell 'on' Instagram by tagging products in your stories and posts. Buyers do not have to leave the platform in order to purchase. However, the software is only available in limited countries right now.
Plus, you will need an approved Facebook Shop and Instagram business account in order to qualify.
#6 UserGems – Best Instagram Tool to Create Connections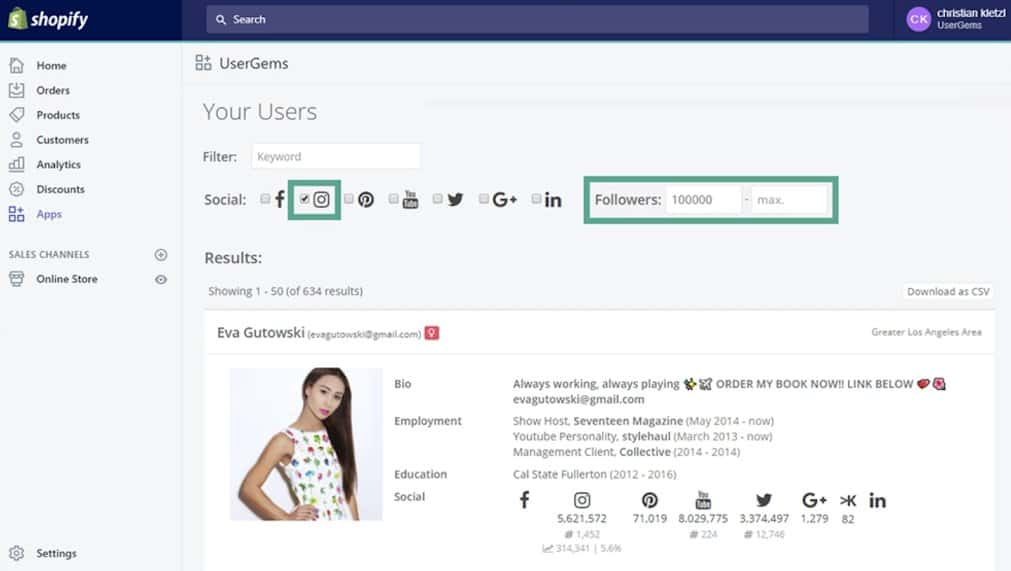 Designed mainly for businesses, this tool can be useful for influencers as well as it allows you to identify micro-influencers and influencers among your followers.
This free tool can be of huge help if you're looking to make new friends or grow your social circle. The basic plan is available for free but you can also opt for a paid version starting as low as $19 per month.
This tool offers real-time customer intelligence. With this software, you will be able to identify which of your followers have 10,000 or more followers. It can also search through your followers to identify profiles with terms like 'journalist' or 'blogger'.
#7 Display Purpose – Best Tool to Find Instagram Hashtags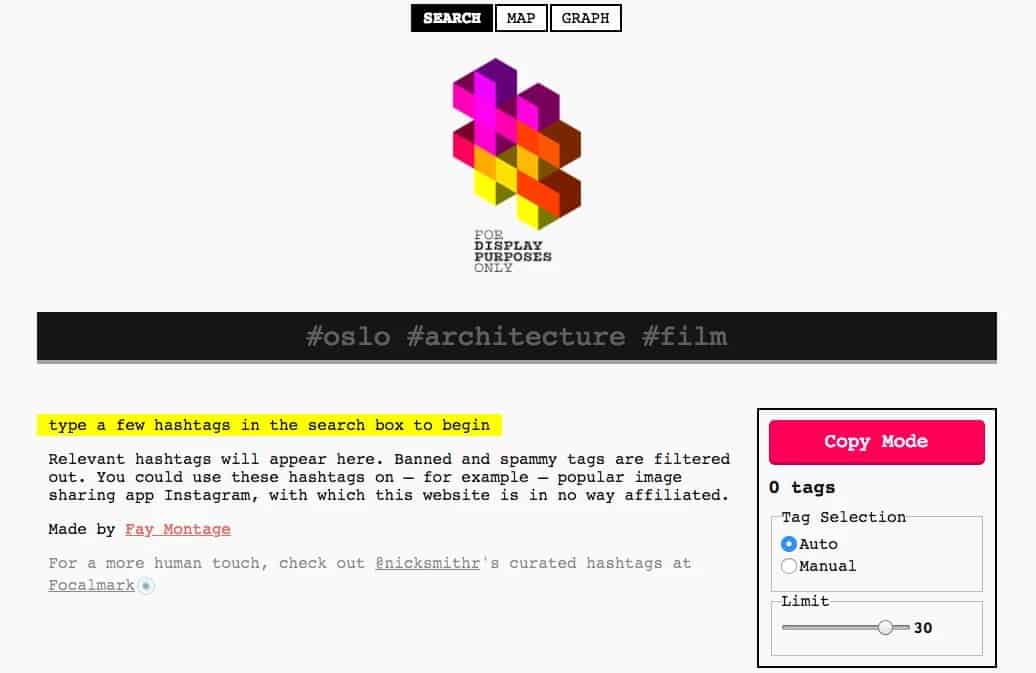 We all know how important hashtags are on Instagram. However, finding the right tags can be difficult especially due to the ever-changing scenario. This free Instagram software can make life easier by suggesting your relevant hashtags.
This web-based tool searches for relevant hashtags by using a specific keyword. You may also opt for a manual version where the software will display available options and let you select the required number of hashtags.