Influencer programs are our beat here at Afluencer! Which ones are topping the hotlists this month? I asked our industry guru Natalie Weber to dig into the best programs for influencers across a variety of industries. Natalie?
Natalie: Thanks, Brett. April is here. Woooaaa. It feels like all I did since January was blink. But no need to get all panicky about your rate of progress in life cause we've got some hot influencer programs that will make your day.
This is a special launch edition so we've whipped some special ones into this one. Just for you.
We have travel, beauty, photography, fashion, jewelry, business, and creative influencers covered in this one.
Here are the 7 best influencer programs we will be talking about:
Influencers, it's time to get your hands on these and get your campaign cracking. Insert flame emoji here.
Now let's get into more detail.
Airbnb – The World's Largest Accommodation Sharing Platform for Travel Influencers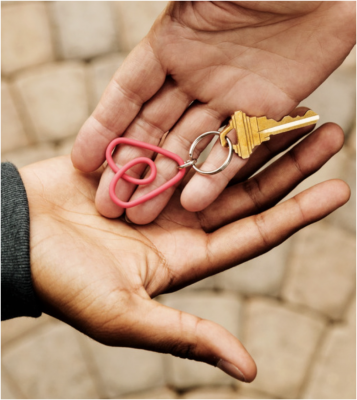 First in line for April's best influencer programs is the popular Airbnb.
Yup. Did you not know Airbnb had an influencer program? Well, I didn't – until I saw a celebrity promoting this accommodation platform on Instagram. We dug further and low and behold, you don't have to be a celebrity but you do have to have at least 1 million monthly visitors or app openings. Yeah, they're looking to work with BIG influencers. Feature any one of their properties, from their list of millions, on your website or platform. Get paid out for accommodation bookings or for host signups – you decide what you prefer to promote.
Details of commission payouts aren't disclosed until you've applied and been approved. If you meet the criteria, you bet the ROI is worth it, especially if you're a travel influencer.
---
ZAFUL – Trendy Women's Fashion for Fashion Influencers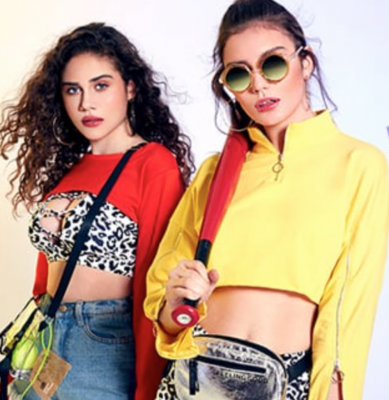 We can't talk about influencers without talking about fashion – right? Fashion influencers, this one is for you. You must have seen their paid ads all over social media because ZAFUL's clothing is so hot and trendy that everyone wants a piece of it. Did I mention how low priced their fashion is?
Fashion influencers will have great pleasure promoting this affordable high fashion brand for a 30% commission. There's more. Influencers get exclusive coupons and can apply for free clothing in exchange for sending created content back. Something fashion bloggers will love.
---
PüR The Complexion Authority – Safe-For-Your-Skin Makeup & Skincare for Beauty Influencers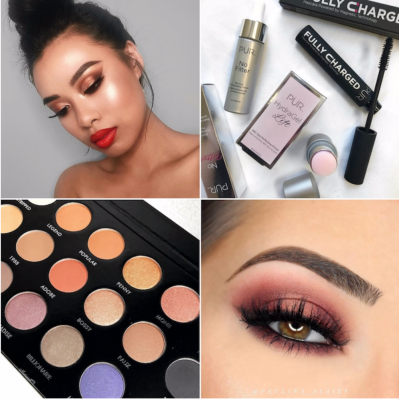 The makeup industry wouldn't be where it is today without beauty influencers like you. If your social media activity revolves around makeup and skincare posts, videos and hashtags then apply to become an influencer for PüR The Complexion Authority. This safe-for-your-skin beauty brand has a range of makeup and skincare products for beauty influencers to promote. Get the latest products of the season for you to feature on your Instagram profile.
There is a selection process so you'll need to connect your social media accounts for them to verify if you meet their criteria.
---
Photobarn – Handcrafted Photo Displays for Photography Influencers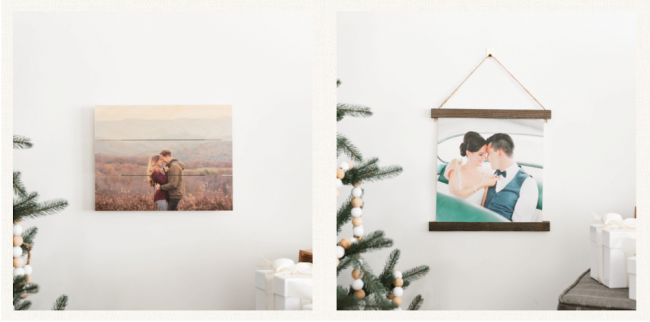 Instagram is the epitome of photography. Where photographers express their creations. If you're a photography enthusiast or a creative with 5-10k followers, Photobarn would love to collaborate with you. Help share the love of special memories with their beautiful handcrafted photo pallets, canvas hanging prints, and photo crates. Ideally, you should have post engagements of 300+.
This brand would be a hit to promote to your clients if you're a photographer. Great for audiences like couples and families.
They're open to compensating you however you see fit – whether with free products, mutual partnership, or cash payments.
---
LATE Watches – Simplistic Modern Watches for Fashion & Jewelry Influencers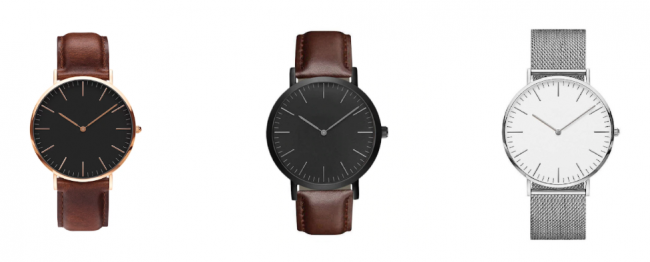 An everyday wardrobe needs a simple accessory – like a simplistic modern watch from LATE Watches. If you're a fashion or jewelry influencer and would like to show the world how LATE Watches can accessorize your daily outfit then apply to promote their collection. You'll get a discount offer to share with your audience on your social media profile and for any sales made through your offer, you'll be paid a commission.
If you'd like to get your hands on a watch so you can capture some hot pics and videos, they'll send you an influencer-only discount code to purchase a piece. You have the full creative freedom to create product content as you see fit for your audience.
---
Backpackers World Travel – Adventure Packages for Influencers

What do travel influencers do best? Travel. If travel is a leading hashtag in your life and you're between amazing destinations or planning your next trip, this one is for you. Especially if destinations like Australia, New Zealand, Fiji, and South East Asia are on your horizon. If they are then you could be the travel influencer that Backpackers World Travel is looking for. Hey, just their homepage is inspiring enough to make you want to book your next trip of a lifetime.
If you'd like to create amazing content and share travel inspiration for these destinations, pop them your collaboration proposal. Yeah, if I were you, I'd be thinking along the lines of awesome discounts on those hot package deals – don't you think?
---
Wix – Online Website Creator for Business & Creative Influencers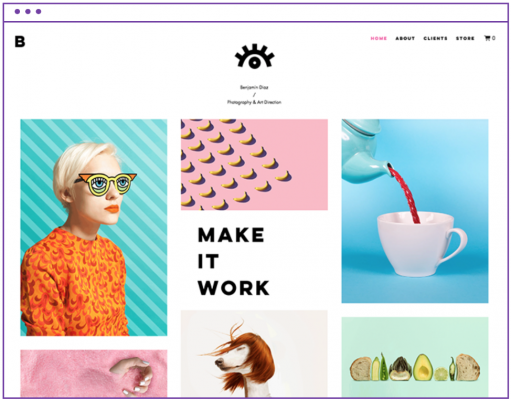 There is nothing like promoting a great service. So the final addition to the best influencer programs is the self-promoting service, Wix. Today, everyone needs a website, and creating a website has never been this easier thanks to Wix. With this easy-to-use online website creator, you'll have a beautiful professional website up and running in no time. If you've used it yourself and you're inspired to share your Wix story with your social media audience, then Wix would be interested in collaborating with you.
As a business or creative influencer, your Wix story will inspire your followers to make their website dreams come true. From blogs to galleries to online stores. Promoting Wix is a pleasure.
You'll need to apply and tell them about yourself, your audience, and the content you create. They'll then determine if you're a good match.