Influencer marketing is already quite big and past its experimental phase. New players are entering every day since there's a lot of money to be made.
Brands know they can enjoy good returns and influencers know they can get popular by coming up with the right plan. But, before you start, it is important that you look at some influencer marketing campaign examples and learn from them.
While we'd never suggest you copy someone else's campaign entirely, knowing what works and what doesn't can be a great way to create a compelling plan.
We have covered some influencer marketing campaign examples from different industries. According to the Harvard Business Review, the best idea often comes from outside your industry so make sure to go through these all.
#1 Dunkin' Donuts' National Donut Day Campaign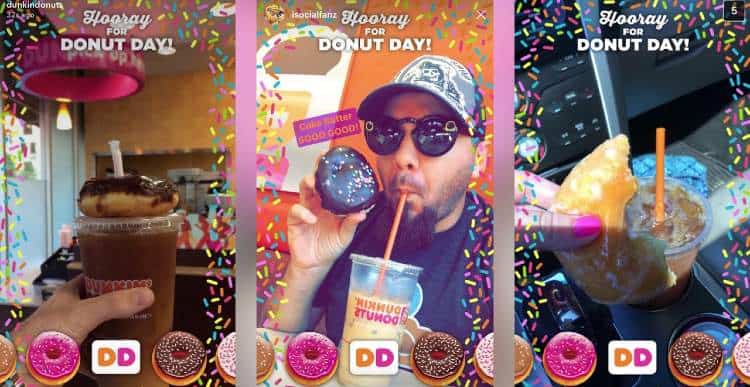 Dunkin' Donuts worked with Trilia to make a campaign that left people impressed and provided great results. The aim was to create awareness and inform people about National Donut Day.
Dunkin' joined hands with Collab, an entertainment studio and digital talent network, to create a Snapchat campaign featuring creative content.
They worked with influencers and made special offers to highlight the big day. They chose eight influencers throughout the country to create unique content for Snapchat and spread the material.
In a unique twist, these influencers didn't just share content on their channels. They actually took over Dunkin' Donuts' Snapchat account and provided more than 24 hours of original content.
The company created special Geofilters to push more people to take advantage of special discounts offered by the company. As a result, Dunkin' Donuts gained 10x more followers compared to a regular day.
The campaign had an impressive reach of 3 million with more than 40,000 engagements.
#2 Sun Peaks Resort's Winter Attractions Marketing Campaign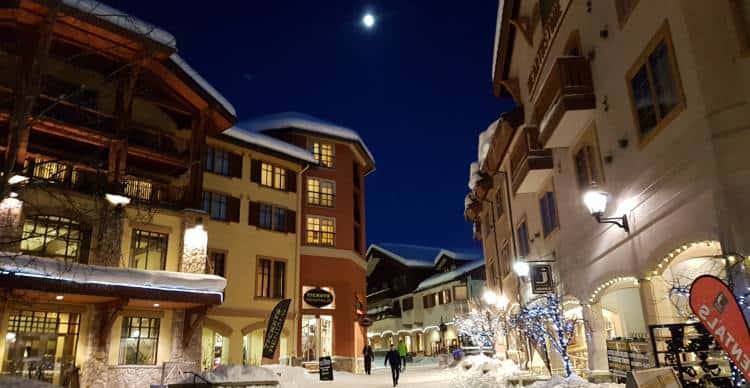 Sun Peaks, a popular ski resort based in British Columbia, decided to use influencer marketing to spread the word and attract more visitors.
They wanted to increase awareness about winter attractions, such as crowd-free runs, the region's natural beauty, and special festivals.
They worked with Travel Mindset to design an influencer marketing campaign targeting travelers and adventure-seekers. The company hired Instagram influencer and adventure photographer Callum Snape for the gig and got stunning images of the ski and the nearby area to attract more people.
Sea Peaks tried a variety of content from daily Insta stories to short Facebook share-worthy videos that drove more than 200,000 views.
The content presented the resort as a 'hidden' gem that offers too much to explore. This is one of the few examples of a company hiring a photography influencer to get original content to show to the world.
Have a look at these nine photographers if you have an interest in running a similar influencer campaign.
#3 FIJI Water Teams Up with Influencer Danielle Bernstein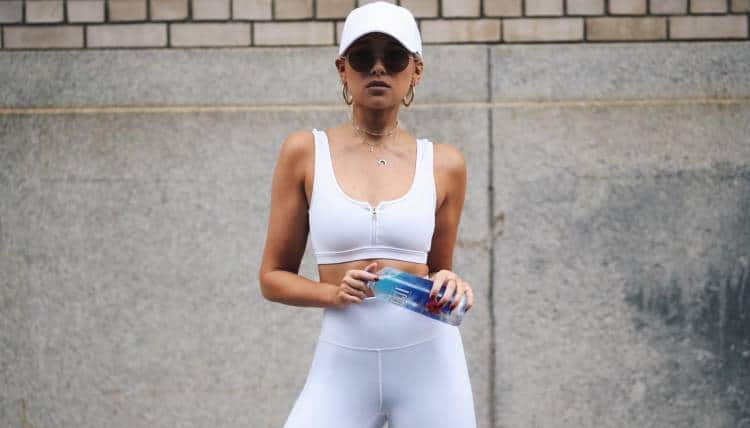 This is a good example of two businesses coming together to create a campaign that offered long-lasting benefits for all the parties involved.
It took FIJI Water a while to leave a mark. It tried several influencer marketing ideas to reach the target market. And one of the best examples of a creative influencer marketing campaign is their collaboration with Danielle Bernstein.
The Insta star offers at-home workout videos for $35 to people who want to get fit. These videos feature FIJI water bottles, highlighting how the product is popular among 'fitness' trainers, giving a boost to its image.
Bernstein also created dedicated posts to promote FIJI by highlighting the importance of drinking water while offering a special discount code to buyers interested in buying the product.
This influencer marketing campaign example is great because it didn't look forced and flowed naturally. Bernstein was promoting her own product while also lugging FIJI. It benefitted both parties.
#4 Marriott and YouTuber Jeana Smith Celebrate a Million Check-ins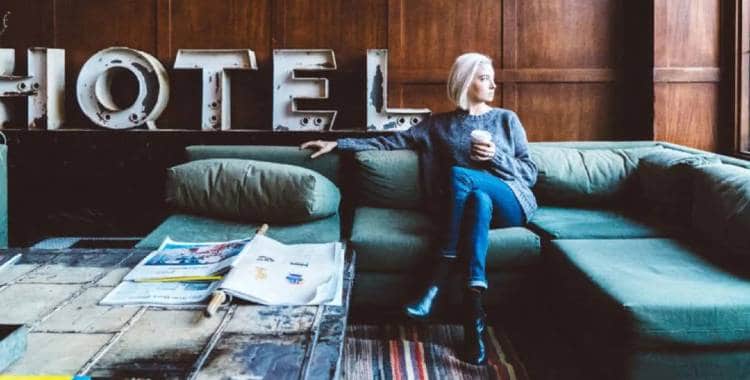 We can't make a list of influencer marketing campaign examples and not mention Marriott, which was among the first few brands to embrace the idea of influencer marketing.
The company has created several influencer marketing campaigns but one that deserves a special mention is the one that featured YouTuber Jeana Smith.
The company joined hands with the star to celebrate a special milestone – a million check-ins on the app. They created a special video featuring a surprise dance party for those who managed to complete the milestone check-in.
It didn't take too long for the idea to find success. It went viral and has more than 5 million views as of today.
What worked in the favor of the campaign was the fact that it contained each influencer's personal style. This is very important because brands that try to control every aspect of a campaign don't always get good results. Remember, influencers are known for their unique style. Make sure to never take that away.
#5 Microsoft's Make What's Next Influencer Marketing Campaign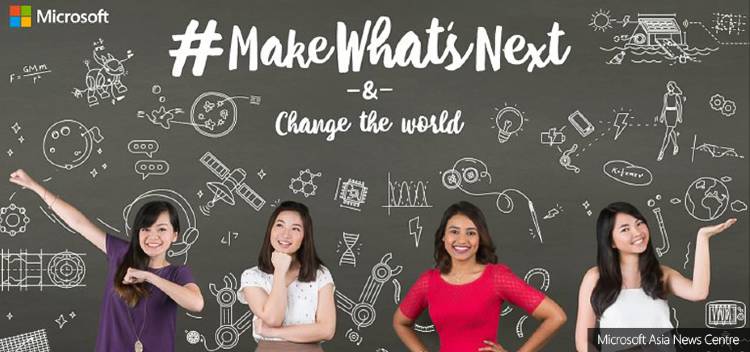 Microsoft hit it big with its highly successful campaign called Make What's Next.
The campaign was designed to encourage young women to pursue careers in maths, engineering, technology, and science.
In order to spread awareness, the company worked with National Geographic to create a set of 30 images from popular wildlife photographers to publish on Nat Geo's give Insta accounts.
The photos highlighted successful and inspiring women involved in different activities, i.e.: climbing mountains, creating new devices, etc.
The campaign proved to be a major success generating over 3.5 billion likes in a single day. This is a great example of influencer marketing because here the brand did not choose to market itself. It picked a social issue and used its influencer to highlight it.
Such campaigns can be great as they help build goodwill, improve image, and bring attention to not just a social message but to the brand as well. However, they need to be very thoughtful. You do not want to make influencer marketing mistakes.
#6 Sony Partners with Influencers to Zoom in on the Xperia Z5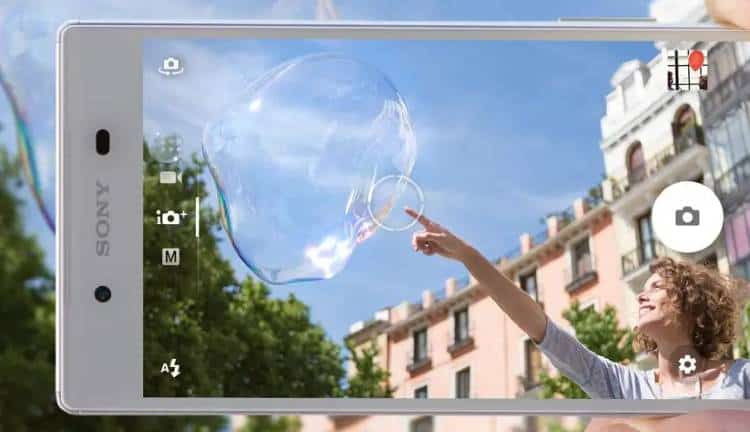 Sony got it right when it tried influencer marketing to promote Xperia Z5. The company's French office made a new Insta account to promote the phone. The campaign revolved around the phone's powerful camera, which was said to be the best cell phone camera at the time with 5x zoom and some amazing features.
Since Instagram is all about photography, it was a suitable platform to promote the product. The company created the first zoom on Insta to advertise the product and help people know what it has to offer.
The photo taken with a Z5 was highly zoomed and detailed. The company cut it into several smaller shots to create five layers. Each image contained several surprises that got revealed only when zoomed into the image. The idea was to show how detailed images the phone could click.
In order to create more hype, the company went ahead and partnered with 30 influencers to spread the photos. They started a competition where users had to find hidden surprises to win prizes.
The campaign resulted in more than 17 million potential contacts and is considered one of the best examples of Instagram influencer marketing.
#7 Moxy Hotels Launches the Series Do Not Disturb with Taryn Southern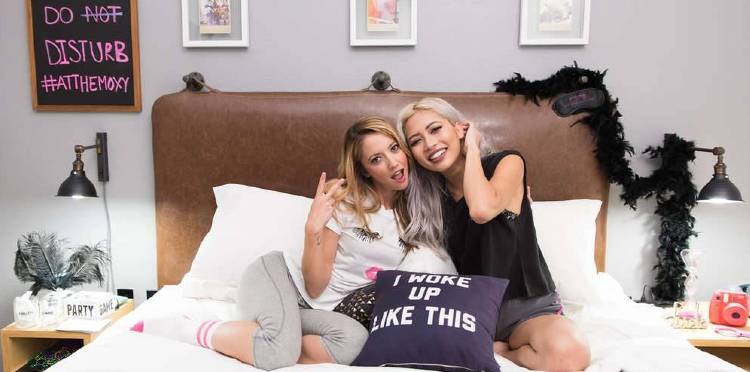 Moxy Hotels tried something new by launching a dedicated YouTube channel. Knowing it couldn't garner traffic on its own, the business worked with Taryn Southern, a YouTuber with a good following, and created a unique video series called Do Not Disturb.
The series consisted of small episodes that featured other YouTubers and influencers inside a uniquely designed shipping container that replicated the look of a Moxy hotel room.
The series received immense love forcing the hotel to create a second season. This is one of the few influencer marketing campaign examples where the company hired an influencer who used his connections to get others on board.
This influencer marketing example also proves that people are willing to watch sponsored content if it's good.
#8 Mercedes Brings Influencer Loki the Wolf Dog on Board Their Marketing Campaign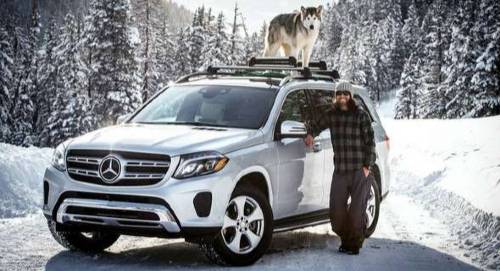 As highlighted in our Top Pet Influencers article, you do not need to be human to make money only. Animals seem to be doing a good job as well.
Loki the Wolf Dog is an Instagram star with more than 2 million followers who keep an eye on what Loki and his owner, Kelly Lund, are up to.
Counting on the popularity of the two, Mercedes created a marketing campaign that involved driving a Mercedes GLS through Colorado.
Named the #MCPhotoPass, the campaign contained a mix of VR, photography, and video. The company installed high-quality 3D cameras on the vehicle to record breathtaking views of the snow-capped mountains.
The videos didn't just show the scenery but also the interiors of the vehicle and how comfortable the drivers and passengers were.
Taking it a notch above, Mercedes found photography influencers for additional coverage. The campaign results in more than 2.3 million comments and likes and over $4 worth of media coverage.
Many consider it one of Mercedes' best influencer marketing campaigns, especially since the company is known to be very careful about marketing expenditure.
#9 BECCA Cosmetics Drop a New Palette with Influencer Chrissy Teigen for Their Marketing Campaign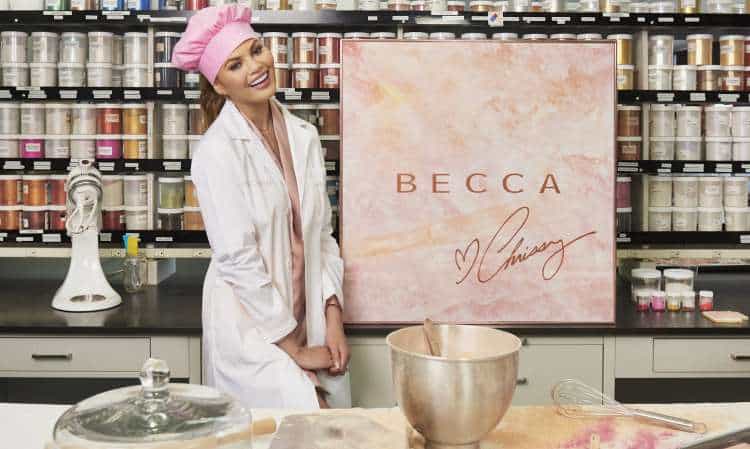 You will find a lot of cosmetic brands on the internet. Competition in this niche is very tough, hence it doesn't come as a surprise that beauty companies excessively work with influencers.
Continuing the tradition, BECCA Cosmetics hired Chrissy Teigen, a model, and influencer, married to John Legend, who has cultivated a strong social following on Twitter and Insta.
The company created a new palette in collaboration with the star who announced the big news via Instagram by posting a video that currently has around 5 million views.
This has now become a norm and more and more companies are working with stars and influencers to create makeup products under their name.
It benefits everyone involved. The name helps brands reach more people and influencers end up making more money. Such deals, however, can be tricky to crack.
#10 Prada's Marketing Campaign Gets a Little Help from Virtual Influencer Lil Miquela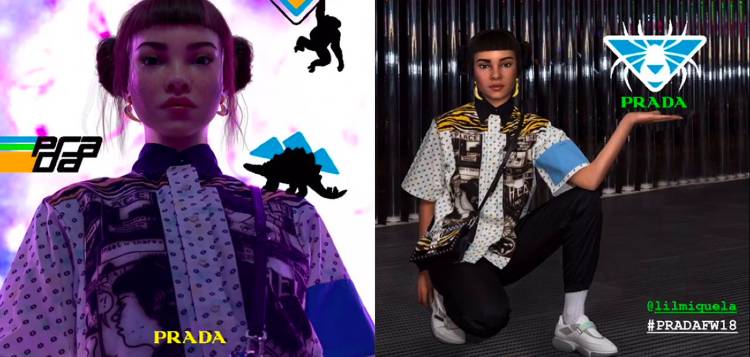 Prada did something unique in 2018 when it decided to ditch humans and sign Lil Miquela to promote its 2018 collection.
Miquela is a virtual celebrity with a strong international fanbase including some big names who can afford Prada products. Miquela released a number of videos and photos to help the company reach a wider audience.
The collaboration included a virtual tour of the Prada booth and some cool GIFs. It proved to be a hit and showed how influencers do not have to be humans or animals. Things are changing and brands have to think out of the box to make successful campaigns.
#11 Casper and the Friendly Canine Influencers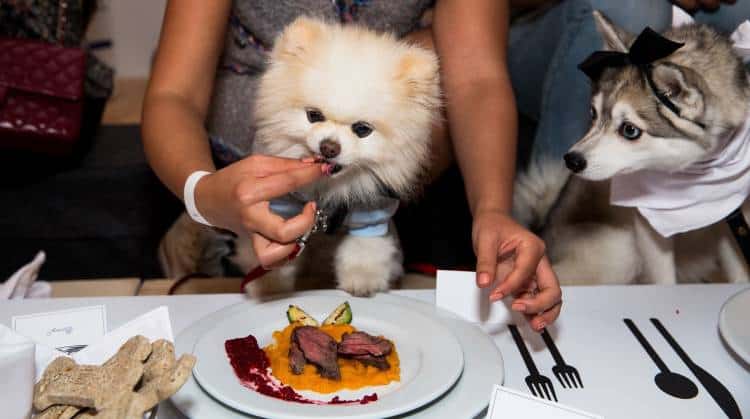 Searching for companies that think out of the box? Look at Casper, an eCommerce mattress company that worked with canine influencers to market a product made for pets. 
The company got 20 influencers onboard with more than 3.5 million followers in total. They attended an extravagant launch party hosted in Manhattan with a green carpet and a special steak called "pupperazi" for their furry friends.
The event caught international attention and was even live-streamed by The Dodo on Facebook where it was watched and shared by thousands of users.
If you search online for influencer marketing campaign examples, you will realize how popular private events are. They often prove to be more affordable as well since influencers don't always want to receive payments to attend parties. They only expect special treatment and will post about your party or product online that can help you gain some popularity.
#12 Google Proves the Power of Micro-Influencers with Their Pixelbook Marketing Campaign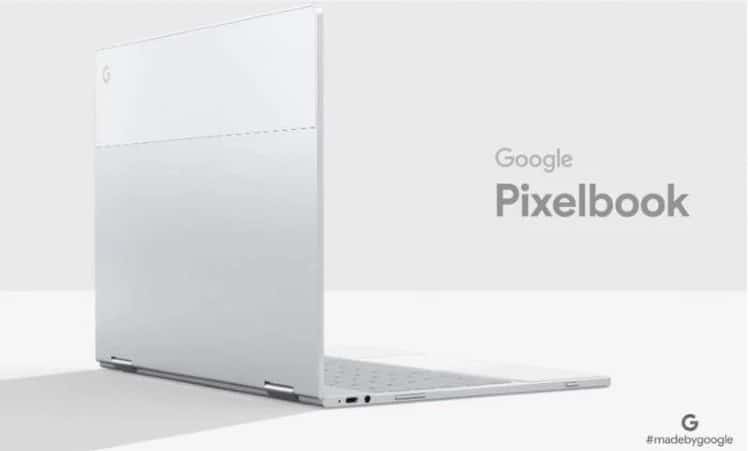 Next on the list is Google, a company that tried something unique to reach more people. Instead of running after big names, Google worked with the two micro-influencers to promote its Pixelbook laptop series.
The Sorry Girls came up with a giveaway contest to gain eyeballs. They made a post asking users to leave a comment. Despite less than 100,000 followers, the two managed to record impressive numbers including an engagement rate of 59.4 percent.
This is a great example because micro-influencers are more affordable than big names like Kim Kardashian. They have a higher number of followers but lower engagement rates, which often results in poor outcomes.
This influencer marketing campaign example proves that micro-influencers are not only for big brands but small names as well.
#13 Daniel Wellington Collaborates with a Man's Best Friend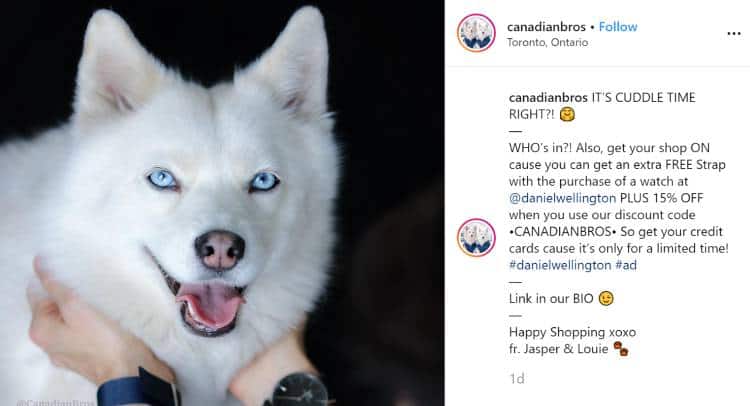 Daniel Wellington is a fast-growing name known for working with a variety of influencers including less-popular names. However, one of their most popular collaborations has been with CanadianBros. An Insta account dedicated to Louie and Jasper, two dogs that are loved by millions.
Dog lovers do not necessarily watch lovers but the company took the risk and it seems to have paid off. The posts are simple, such as Jasper looking at his owner wearing a nice Daniel Wellington watch.
Interestingly, the caption is always from the dog's point of view. This partnership allowed Daniel Wellington to reach a new set of audiences that it might not have been able to reach had it continued to work with people in the same field.
#14 Pepsi Targets a Younger Audience with Emojis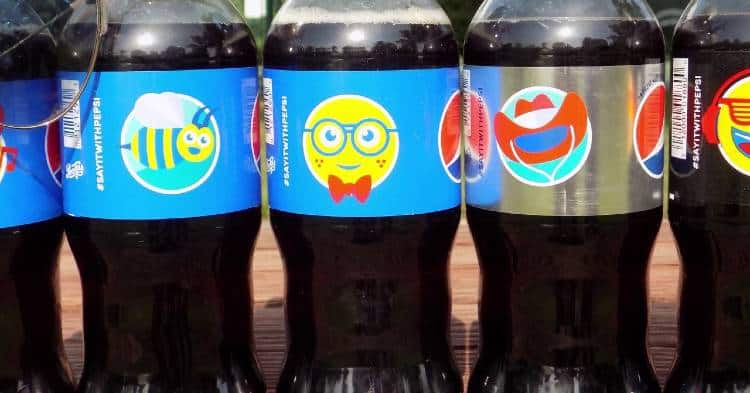 Pepsi is a big name and while you might think it needs no influencer marketing, the truth is that the company has been struggling in some areas. Hence, it thought to try influencer marketing to push sales at Walgreens.
The company created a limited edition packaging that featured unique emojis. They linked it to the #SayItWithPepsi hashtag and worked with young influencers to promote the idea.
The main idea behind the campaign was to highlight how Walgreens offers exclusive emoji bottles and what fun they can be.
Pepsi worked with a number of content creators to flood the market. As a result, teenagers drove to Walgreens and sales began to increase dramatically.
#15 St. Regis Gets Influencer Naomi Davis to Promote Their Family-Friendly Resort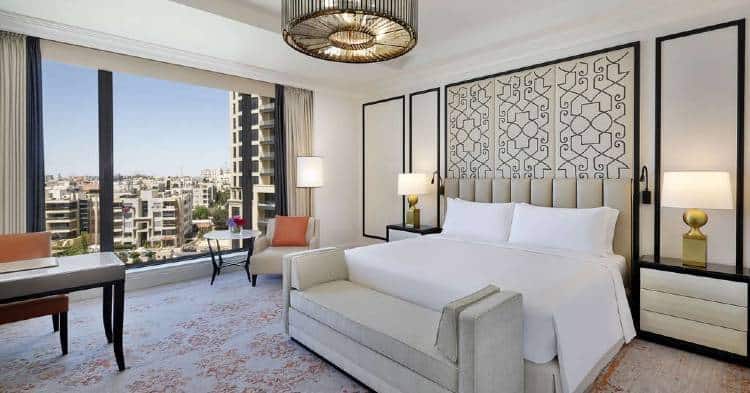 Last on the list is another hotel brand, St. Regis Hotels & Resorts, best known for luxury rooms and services. The luxury hotel wanted to reach more people and expand its demographic by highlighting its Monarch Beach resort as a perfect destination for families.
The resort got in touch with Naomi Davis, who spent the weekend at the resort with her family. She then shared her experience with her followers highlighting what all the place has to offer.
The plan worked and more and more families got interested in the place. This is very important because St. Regis isn't the first place that comes to the mind of most parents when they think of a family-friendly resort.
Working with a known 'mommy blogger' allowed the brand to give its brand image a twist and appear more affordable and family-friendly.
The videos posted by Davis highlighted the resort's environment, amenities for kids, and more. Such clever partnerships can be a great way to change the image of your brand and give a boost to your market value.
Learned Anything From These Influencer Marketing Campaign Examples?
These were some of the best examples of influencer marketing. Learn from these and make sure to work with an influencer who understands your requirements well.
Signing up with Afluencer will give you access to thousands of influencers in different niches at affordable rates. Go ahead and create your very own Afluencer account today!