Another big month influencers! Influencer program opps flying left-right-and-center here at Afluencer.
Sponsorships, commissions, and free merch collabs are dropping. Fashion, home, health, wellness, lifestyle, beauty, and more!
Lots of FOMO if you're not hanging out with our Influencer Concierge for exclusive personal intros!
Here are 24 hot brands with influencer programs looking for creators to collaborate with:
Creative content, happy followers, awesome brand collabs, and hot perks await!
HOT Opportunities with these Brand's Influencer Programs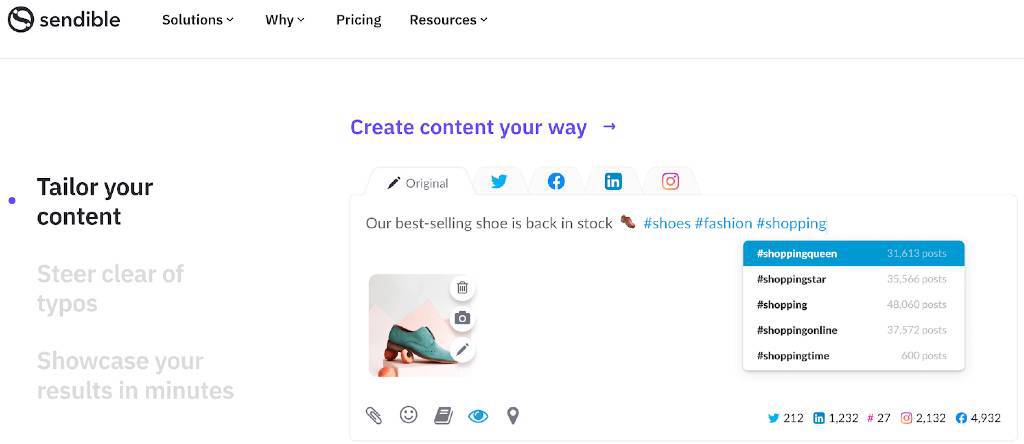 Strategize. Create. Publish. And whip up your social media content with Sendible. We all love pretty cool tools and Sendible certainly ticks many boxes for anyone creating multiple social media spaces. Get your images sleek and ready with the built-in editor, efficiently create your posts, get multiple members of your team to collaborate directly on the platform, and view your engagement results. All on one platform.
Influencer Affiliate Program
Social media influencers, bloggers, and YouTubers: you and Sendible could make an awesome collab – don't you think?
Influencer perks include:
12% lifetime commission on signups made through you (30% for established influencers)
Free account opportunities
---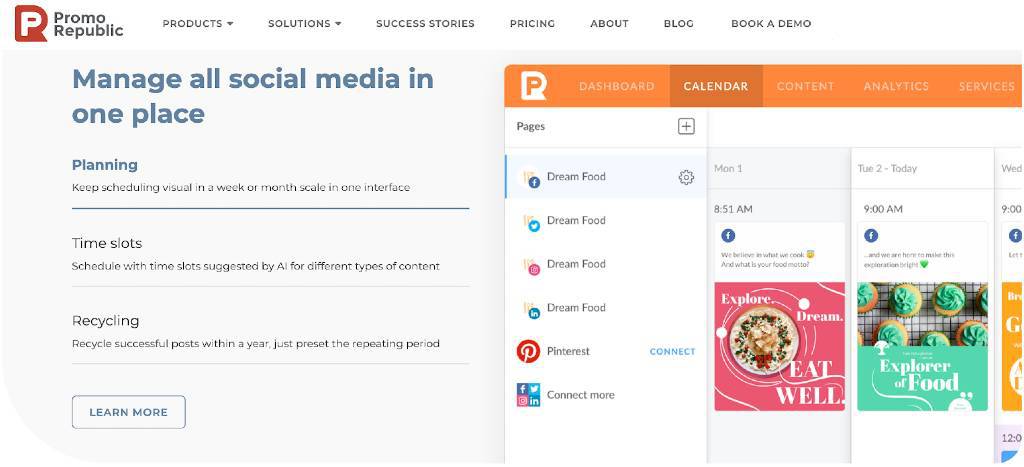 Creativity. Management. Promotion. Plus a growing to-do list full of social media content calendar tasks. Images, videos, captions, and ads to spin out on a number of platforms. If you're looking for a smooth flow for all of the content creation madness, then you must check out PromoRepublic. This social media marketing software works great for multi-location brands, marketing agencies, and also small businesses. Create, store, run local ads, manage clients, and track performance with PromoRepublic.
Influencer Affiliate Program
Are you an influencer in the B2B space and would love to promote PromoRepublic?
Influencer perks include:
30% recurring commission on signups for the first year
---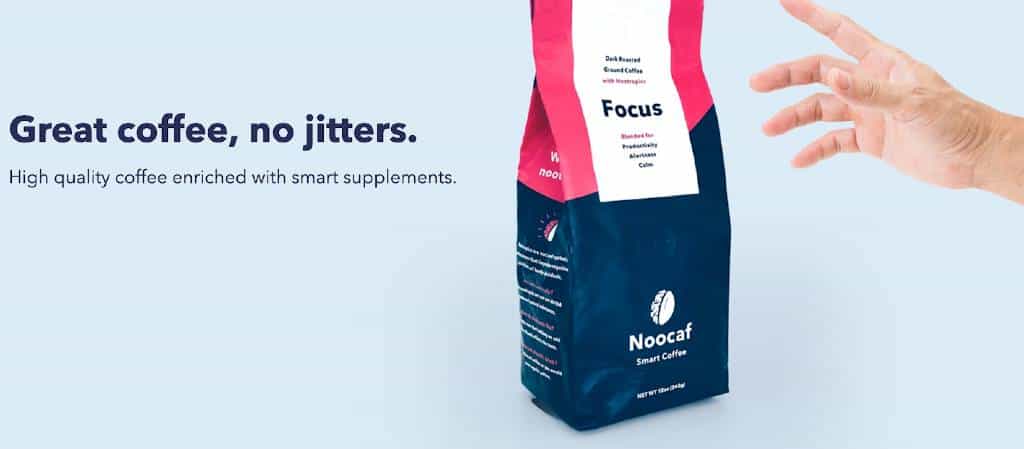 If your Instagram feed features irresistible coffee posts and aromatic hashtags, then Noocaf Coffee could be your new best brand. But Noocaf Coffee is not just any typical coffee. A great cuppa coffee with no jitters. This smart coffee is enriched with natural nootropics – substances that safely improve the way your body and brain work.
Replace your everyday coffee with the Focus blend – a high-quality coffee that is high performing. A dark roast ground coffee boosts your productivity, and alertness, and still keeps you calm.
Influencer Affiliate Program
Coffee lovers, would you love to brew a collab with Noocaf Coffee?
Influencer perks include:
Sponsorship per post
10% commission on sales
Free coffee
---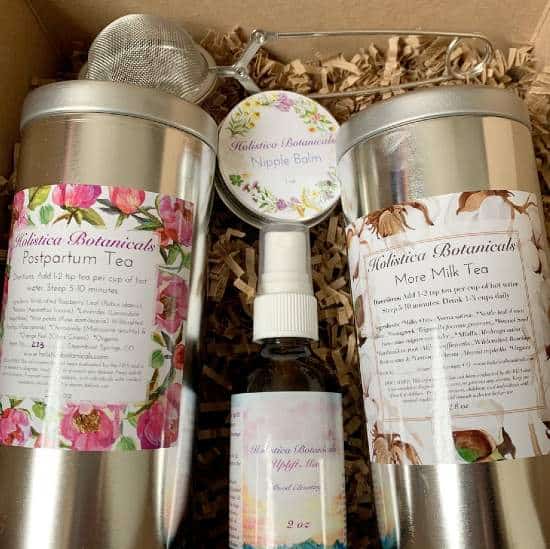 Organic aromatherapy and botanical beauty products from Holistica Botanicals are just the rejuvenation needed I think.  Like the Postpartum Gift Set for new moms for a pampering treat, the Goddess Face Mask for a luxury glow, or the Joyful Herbal Tea Blend for a feel-happy mood boost.
Soothe and treat your mind, body, and soul with Holistica Botanicals – handmade by Katie Carter, an RN-certified Aromatherapist and Herbalist.
Influencer Affiliate Program
Natural beauty, health, and wellness influencers: support this woman-owned business and promote chemical-free living with your followers.
Influencer perks include:
15% commission on sales
10% discount code
---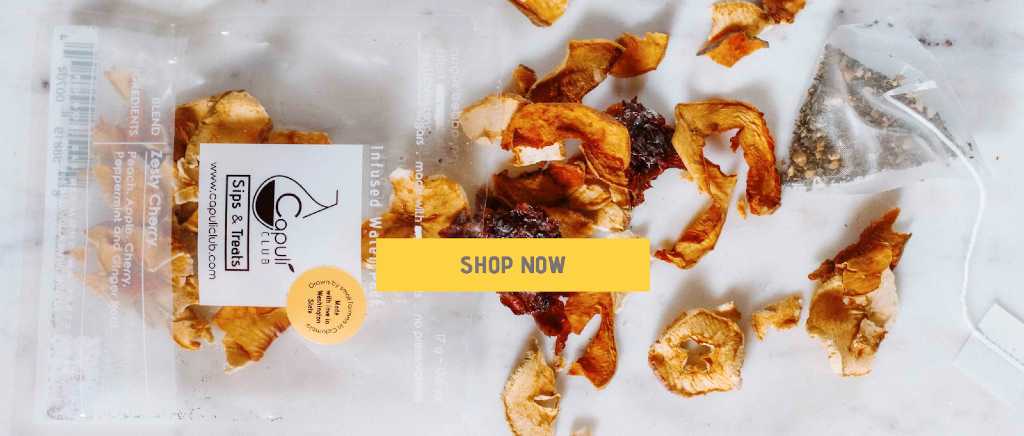 Whole fruits. Herbs. Spices. And a delicious cuppa tea. With twice the amount of fruit in fruit juices, Capuli Club crafts tasty blends of edible fruit teas that are made with upcycled imperfect fruits. Your tea-loving soul will certainly fall in love with their delicious flavors – from Velvet Hibiscus, Zesty Cherry, Mindful Lavender, Revitalized Macha, Peaceful Pear, and many more.
This sustainable tea is gluten-free, caffeine-free, and has no added sugar and no preservatives. Sounds like an irresistible cup of tea – don't you think?
Influencer Affiliate Program
Holistic health, wellness, vegan, lifestyle, and mom influencers – Capuli Club would love to collaborate.
Influencer perks include:
Sponsorship per post
10% commission on sales
10% personal coupon
Receive a box of Capuli Club teas
---

There are certain things that never fail to pop up on social media. Fun anime streetwear from Catori Clothing is one of them. Anime is just one of those entrancing things that draw you into a fantasy. If you have heart-eyes for anime then you'll fall in love with Catori Clothing's premium anime streetwear. Beautiful illustrations from "Beauty" to "Missing You" and "Blossom" – all tell a unique artistic story.
Catori Clothing's collections are exclusive with a limited 3-month product cycle keeping it fresh with lovable designs.
Influencer Affiliate Program
Influencers with a love for cosplay and anime, this exciting collaboration opportunity with Catori Clothing could be dropping on your social media.
Influencer perks include:
Sponsorship per post
Commission on sales (depending on influencer's engagement rates)
---

When you can't escape to paradise you can always bring paradise to you.
How?
Well, perhaps you could retreat in a luxury bed swing. Why not wind down with your loved ones in a charming porch swing? You could also experience the best of summer lounging around in your garden on colorful Adirondack chairs and cooling off under an umbrella. With The Porch Swing Store, creating your own paradise at home couldn't get any more inspiring.
So go check out their large collection of high-end outdoor furniture, porch swings, wickers, bridges, indoor decor, and more.
Influencer Affiliate Program
Are you a home and lifestyle influencer that would love to share The Porch Swing Store with your followers?
Influencer perks include:
Sponsorship per post
8% commission on sales
---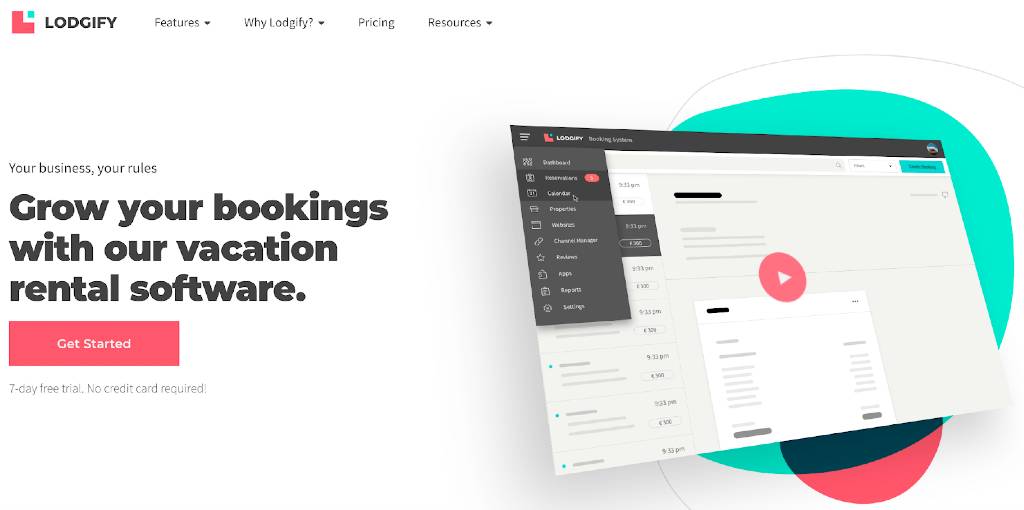 A vacation rental is a lucrative business. And while many may be experiencing a low season, it is, however, a great opportunity to build and strengthen marketing and systems.
Hello Lodgify. With this cool vacation rental software, property owners and managers are able to build and grow their own online booking system. Process online bookings and also connect with top channels such as Airbnb, Expedia, Booking.com, and more.
Now's a good time to automate your vacation rental business and when the market is ready to travel again, you'll be ready to take their online booking.
Influencer Affiliate Program
Are you an influencer with a network of vacation rental owners? You could be a web designer or consultant. Lodgify would certainly love to collaborate with you.
Influencer perks include:
15% commission on memberships (for the lifetime of the customer)
---

Wait till you hear this. Did you know that some species of bamboo plants grow 36 inches in a 24-hour period? Yup! Bamboo is such a fast-growing plant – and so making it super sustainable. It's durable, strong, and looks good, plus it also has antibacterial, hypo-allergenic, and UV protection properties. So with all these great qualities, are you up for giving your modern life an eco-friendly upgrade?
Go on then, pop into ElBamboo for amazing sustainable bamboo products.
From stunning kitchenware like boards and spoons to beauty products like reusable bamboo fiber makeup remover pads and gorgeous fashion accessories like the bamboo beach bag and polarised sunglasses. Green-living is actually pretty impressive with ElBamboo products.
Influencer Affiliate Program
Whatever your influencer niche, no doubt you will find something amazing from ElBamboo to share with your followers.
Influencer perks include:
---

Convenient. Delicious. And nutritious. This is what a comforting sip of bone broth from Kettle & Fire will give you. This tasty premium 100% grass-fed bone broth is made from real clean ingredients. Available in 18 mouthwatering flavors including yummy creamy tomato, broccoli cheddar, spicey cauliflower, chipotle beef, coconut curry, and so many more – food for your soul and tastebuds for sure!
This 5-star nutrient-dense broth is certainly a great way to boost your body's natural defenses – conveniently ready to sip in 5 minutes.
And in case you're wondering how it could be this delicious, it's because world-renowned chefs created this mixture – slow-simmered for over 20 hours. A cup for me, please!
Influencer Affiliate Program
If you're a health, wellness, keto, or clean eating enthusiast, then this collab is waiting for you to sip on.
Influencer perks include:
$20 coupon code
Free products
Giveaways
Cash prizes
---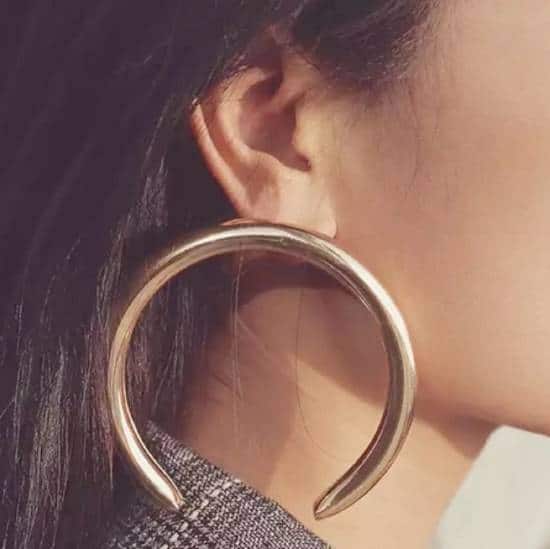 When all fails, good basic fashion pieces save the day. And when you discover Love, JM + CO, you'll see just how beautiful basic can be. Simple yet tastefully stylish. From the gorgeous black willow top that will upgrade any black and white look to a pair of black leather slide sandals with stunning gold shell trimmings for a classy touch to any simplistic outfit. Shop these and more accessories, loungewear, dresses, tops, blouses, and shoes from Love, JM + CO.
Influencer Affiliate Program
These fashion pieces will certainly glow up any down-to-earth fashion influencer's social media feed. So grab this collab.
Influencer perks include:
10% commission on sales
Sponsorship per post
Discount codes
Free products
---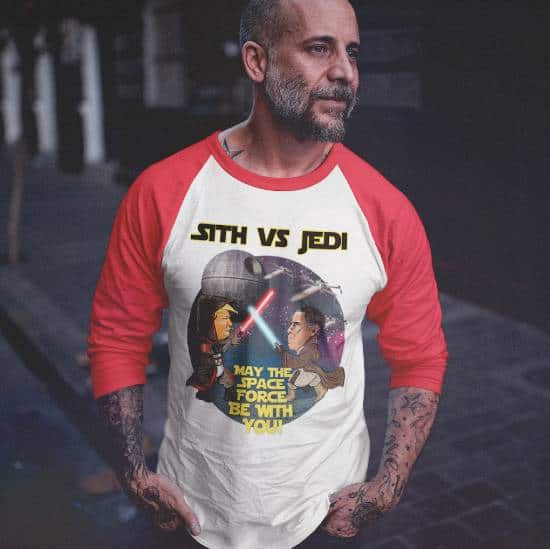 Politically awkward. Statement maker. And full of sass. Sound like you? Well then, we'll let you dive into Boss Baby Trump for yourself – you may just find a cheeky tee just made for your witty political opinion. Both men and women can shop hoodies, sweatshirts, t-shirts, and tanks in artistically illustrated prints and eye-popping colors that will no doubt show up strong on your social media and fire up your comments.
Influencer Affiliate Program
If politics, fashion, comedy, and current events have a place on your social media, then Boss Baby Trump could be your next collab gig.
Influencer perks include:
25% commission on sales
Sponsorship per post
Free merch
---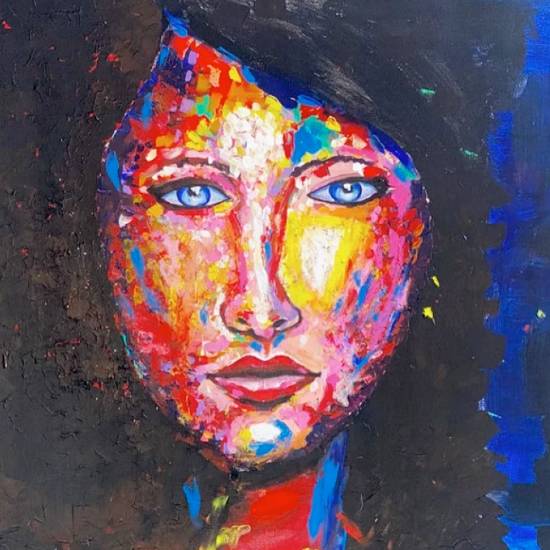 Splash life onto your walls, uplift the mood of your space, and decorate your social media with fine art paintings by DailyDesignist. These beautiful handmade pieces are created by women artists all around the world. Discover original paintings including "A Woman in a Red Saree", "Love that Never Ends", and so many more wonderful pieces. Waiting to capture your art-loving soul, DailyDesignist showcases collections in wildlife, abstract, portrait, landscape, meditative, religious, still life, figurative, and wall art.
Your love for art certainly does not end there. Online art classes for adults and children are also available.
Influencer Affiliate Program
DailyDesignist is always looking for influencers in various art-inspired niches to collaborate with.
Influencer perks include:
Commission on sales (up to 10%)
Sponsorship per post
---

We're in a CBD revolution – so much that there's a CBD product for almost anything. Even hair loss. Yup, cannabidiol has been proven to promote hair growth and prevent perifollicular inflammation by stimulating the hair follicles and providing nourishment and hydration. Introducing SPECTRAL CBD by DS Laboratories. This clinically proven and dermatologist-recommended cosmetic formula helps treat hair loss as well as aids in hair growth. Sounds like a pretty hot CBD product to drop on your social media, don't you think?
Influencer Affiliate Program
Influencers, are you excited to try DS Laboratories products and spread the word?
Influencer perks include:
15-20% commission on sales
Sponsorship per post
Free products
---

It's always a good time to style up your social media with a sophisticated high-end watch. Gents, this one is especially for you. Discover a collection of luxury timepieces from Jon Oscar Watches. Vintage faces, beautiful gold and silver trimmings, and classic leather straps – create charming pieces that won't go unnoticed. The perfect fashion accessory for the stylish man. Oh and to top it all, Jon Oscar Watches are also affordable with free worldwide shipping available.
Influencer Program
Are you a stylish male influencer aged 18-45 years with exciting lifestyles and a love for travel? Then Jon Oscar Watches would love to collab with you.
Influencer perks include:
Cash payouts on sales milestones (or optional free products)
Branded merch
---
Natures Skin and Body – Natural Beauty Influencers

The most common question asked about natural skin care products is "does it work?". Well, Natures Skin and Body makes a pretty bold statement about that: "Get clinical results without chemicals". Handmade with organic ingredients, this natural skincare collection includes some impressive products like the Volumption natural plumping serum and also the Mudzyme clay mask and enzyme peel – 100% natural and chemical-free.
Get face creams, serums, masks, cleansers, body care, hair loss products and so much more from Natures Skin and Body.
Influencer Affiliate Program
Natural beauty influencers, here's an opportunity to promote this organic line of beauty products with your followers.
Influencer perks include:
Sponsorship per post
15-25% commission on sales
Free products
---
Localight – Lifestyle Influencers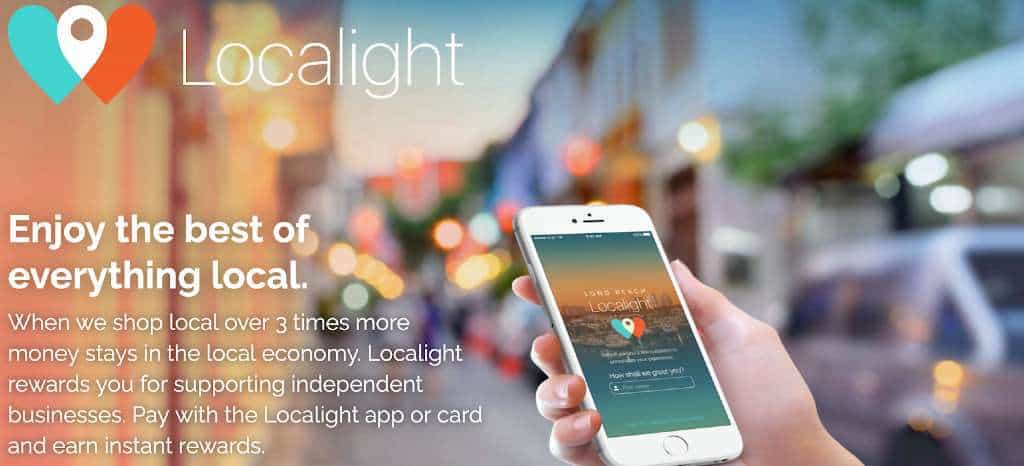 Shopping and dining locally just became a big thing – for a number of reasons. Not only does it favor current circumstances, but it's also an essential way to support our local communities. If you're passionate about supporting local businesses then Localight will be your new favorite app. Shop local merchants, discover restaurants, get great local tips, and the best part is that you'll get rewarded!
Currently available for local businesses across the US.
Influencer Program
Are you an influencer that would love to promote local businesses in your area through the Localight app?
Influencer perks include:
$25-$1000 commission depending on purchases made
Sponsorship per post
Cross-promotion
App contribution opportunity
---
Drawahouse – All Influencers

It's always fun to throw something exciting onto your social media and get your followers all giddy. Something like winning a stunning house in Scotland. Yup, you heard me right. Drawahouse is running a worldwide competition, raffling a beautiful property set in charming gardens in Scotland for £2.50 a ticket. Not only is this a really fun competition, but they're also raising over £500,000 for St Andrews Hospice.
Influencer Affiliate Program
Want to excite your followers with this amazing competition? Drawahouse is looking for influencers to collaborate with and there are also some awesome perks up for grabs!
Influencer perks include:
Sponsorship per post
10% commission on sales
The top 3 influencers will be invited to London for the draw and the influencers will be awarded cash prizes of £5000, £3000, and £1000 respectively.
---
NYC Dance Arts – Dancewear for Dance Influencers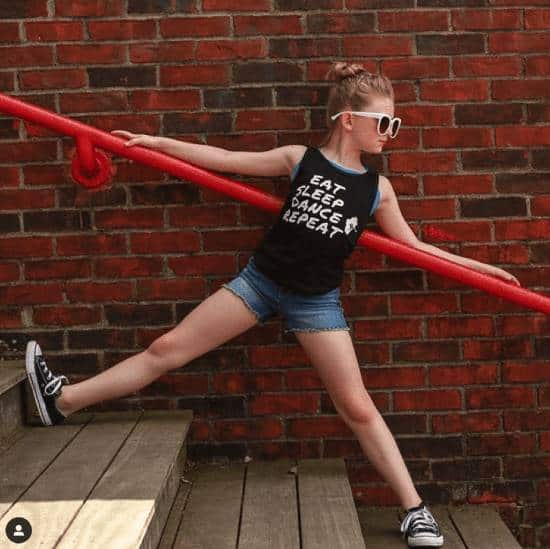 Dancing all day, every day. With music, this is your heartbeat. Flipping dance videos on the regular for your tribe of followers – to inspire and create smiles. Because what matters more to a dance influencer than sharing their love for dance? If you're as passionate as this and you're in the US, then NYC Dance Arts would love to join its influencer program to market its dance classes and fresh dance merchandise.
With 1-6 month partnerships, as an influencer, you'll get enticing rewards and also 20% off their merch. You can expect to work on exciting video content collabs to share with your followers.
---
Seed + Bloom – Pre & Perinatal Classes for Family Specialists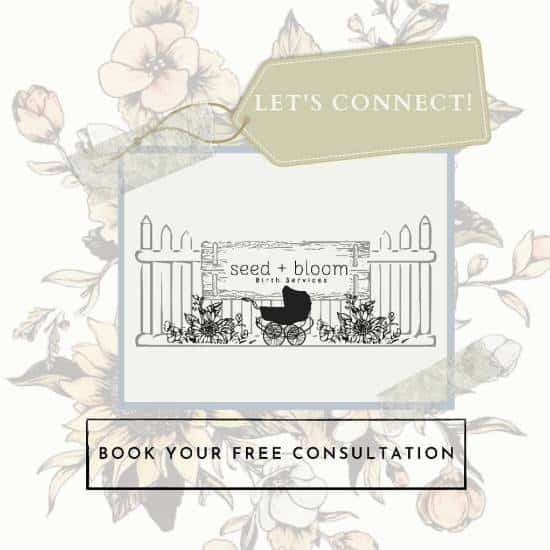 Baby bumps. Ultrasounds. Food cravings. And also all the baby-on-the-way highlights and lowlights. Mommies-to-be with an online presence, here is your chance to collaborate with Seed + Bloom. They offer childbirth classes and birth doula services based in Berks County and the surrounding areas. And for those that need more flexible sessions, then there is an online prenatal support program that is a convenient option with phone and email support available. As a pre & perinatal psychology educator, they also offer sibling education sessions.
If this sounds like the perfect service you and your baby bump could promote to your audience, then guess what? If you join their influencer program, they'll offer you 50% off their services, and on top of that, you also get some lovely baby gear.
---
Kiddie Vibes – Kids Bags for Children's Fashion Influencers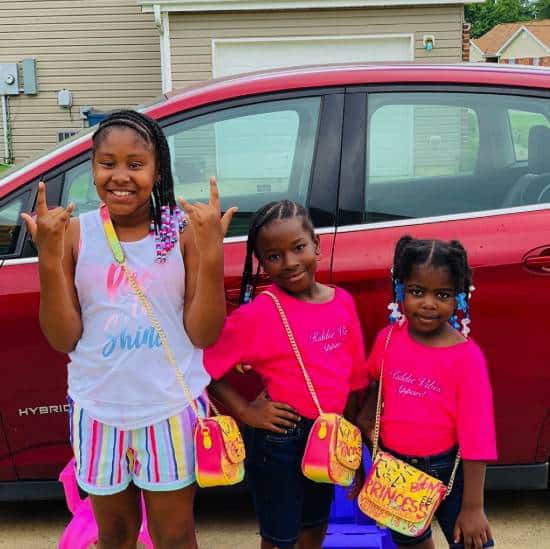 If you're a children's fashion influencer looking for a vibrant product to splash on your Instagram feed, then it has to be these dazzling kids' bags from Kiddie Vibes. They're bright. Colorful. And beautiful. And they're so lovable – any little girl will want one. Do you love them enough to promote them? Well, it so happens that Kiddie Vibes are looking for fun fashion influencers to launch their gorgeous merch into the social media universe.
Collaboration with Kiddie Vibes will involve creating and sharing images and also video content. Influencers will be awarded 40%.
---
SUN CLOUD – High-Pigment Lip Gloss for Beauty Influencers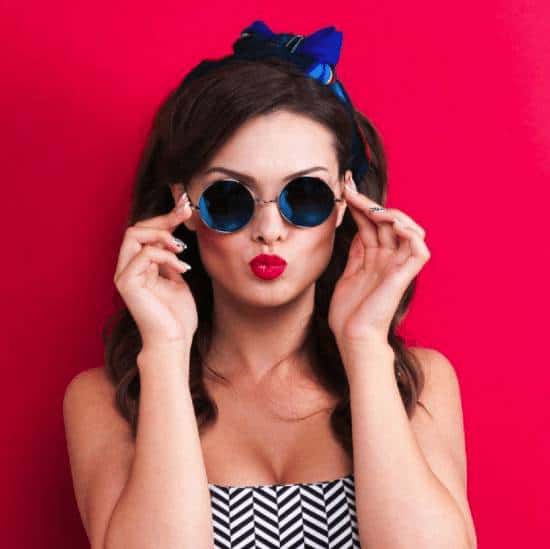 Beauty influencers: experts in looking amazing. Because makeup – it's more than just a cosmetic. It's a style. It's a mood. And sometimes, it's all you need like a pop of high-pigment strawberry red lip cream on your lips to look chic and feel beautiful. If you're all about inspiring this fun and appealing take on cosmetics, then SUN CLOUD would love an influencer like you to join their program and promote their high-pigment lip glosses. They're long-lasting and the full pack of colors is what every girl needs.
Influencers are rewarded 50-70%, giveaways plus free products to review.
---
Birds On A Wire Designs – Unique Bags for Fashion Experts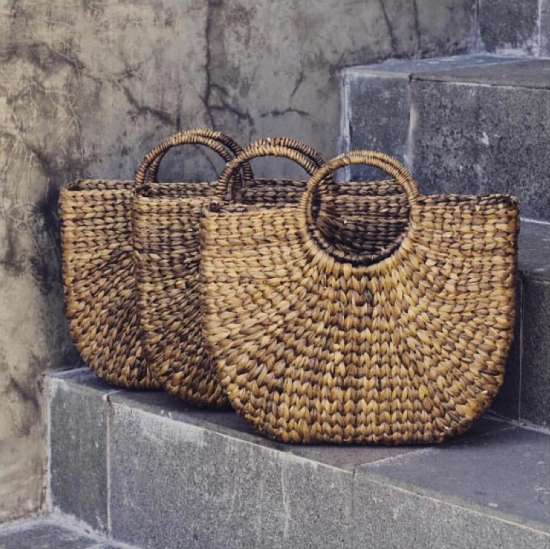 Fashion influencers with an obsession for bags won't be able to resist this one. What more could a bag lover need than Bird On A Wire Designs? Those that have an eye for unique design will truly adore these bags – so much that you just have to share them with your fashionista followers. From the Chaffy bag, a holiday must-have; to the Genei bag, a casual staple – the content capabilities of promoting these products is simply inspiring.
They're looking for brand ambassadors to market their products internationally and so you could be one of them. They offer a 3-month contract, giving you access to their latest products in exchange for publishing one photo per week.
---
Bounce Essentials – Natural Textured Human Hair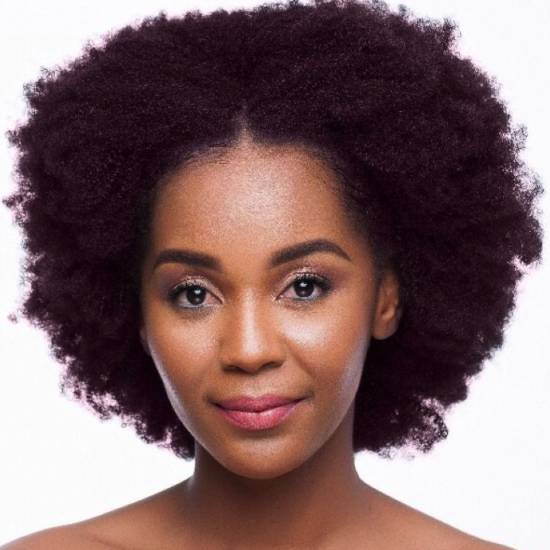 Many women find inspiration from those that share their transformative hair journey. From dealing with problematic hair to creating beautiful styles and working with all kinds of hair products. This is how the glory of hair influencers brings so much value to their followers. And Bounce Essentials is actually looking for brand ambassadors to share this real value with their audience. If you collaborate with them, then you'll get to promote their range of 100% natural ethnic hair extensions. Whether you're just enthusiastic about hair or if you're a professional stylist, they'd love to collaborate with you.
Become a brand ambassador, and you'll be rewarded a 10% commission on sales you make.
If that wasn't enough for you, then make sure you check out some of our previous influencer program guides.