Many marketers and growing entrepreneurs do not understand the power of reviews when it comes to influencer marketing.
A growing number of businesses and brands are jumping the bandwagon as 67% of marketers believe influencer marketing has helped them reach their business goals. The industry is growing at a rapid pace and is expected to hit the 2 billion dollar mark by 2020.
There are many aspects of influencer marketing. In this article, we'll have a look at how much power reviews really have.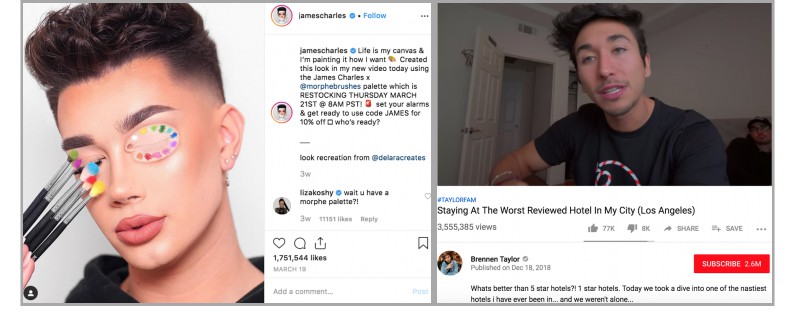 Check Reviews Before Choosing an Influencer
We previously talked about what to consider when selecting an influencer. There are dozens of things you must keep in mind in order to choose an influencer who can leave an ever-lasting impact on your target audience. This, however, is easier said than done.
It can be very difficult to choose an influencer due to the huge number of available options. Your best bet is to check reviews and pick an influencer who enjoys a good reputation.
Now, finding influencer reviews can be very difficult. For example, you will not find a lot of people talking about Kim Kardashian as an influencer. Most reviews would talk about her acting (or a lack of it) or fashion.
Hence, you will have to do a bit of research and see what people generally think of her and if she has the power to influence others.
The same goes for lesser-known influencers.
Here's an example of the power of reviews…
Let's say you have to sell a fitness-related product and you're on the lookout for an influencer who enjoys a good reputation in the fitness industry.
You can opt for a fit actor or a fitness trainer. Given that you concentrate on the latter, you can check reviews by looking at what the trainer's clients have to say about his or her work, professionalism, and skills.
You may be able to find some reviews, testimonials, comments, etc., to form an opinion. In addition to this, you may also perform a small survey to know what others think of the person.
A good option is to post a question on your social media asking your followers what they think of a specific person or if they'd like to see a specific person endorse the product. Many businesses use this trick to understand what their clients or potential clients want.
Making your clients a part of your decision can also boost loyalty and brand image.
This feedback can help you choose between two or more options and also clear your doubts. Work with an influencer only when you're sure of the returns.
Ask The Influencer To Review Your Product
Once you have selected an influencer, the next step is to make a plan. Influencers can help market your product in a lot of ways. They can share how-to videos, reviews, and general articles.
While they all are effective, we suggest that you concentrate more on reviews as they can be very rewarding.
Here are some stats on the power of reviews to help you convince:
About 71% of buyers get influenced by social media references.
Roughly 75% of users turn to social media platforms like Facebook and Instagram to decide if it's worth visiting a place.
On average, 30% of millennials would give it a miss if they are not happy with the social presence of a brand.
According to some reports, about 45% of claim sales conversions can be credited to influencer partnerships. About 78% of marketers have the same opinion on brand awareness.
Reviews tend to leave a good impact when they come from known and respectable people. They can increase brand awareness, bring you more visitors, and also improve engagement.
It's a win-win situation for everyone involved. Working with more companies and big labels also helps influencers. It increases their following and gives a boost to their status. Hence, they are often willing to post reviews.
Reviews can be in different forms including videos that are easy to share through other platforms. See what works best for you.
Concentrate on the Power of Positive Customer Reviews
Merely concentrating on influencer reviews may not be powerful enough. You must also concentrate on customer reviews. Here's the thing – today's customers are smart. They know you pay influencers to talk about a product. They will search online for customer reviews to be sure of the quality.
Hence, you must pay special attention to customer reviews, too. After all, about 90% of customers will read a review before making a purchase decision.
The latest research shows that online reviews are as beneficial as suggestions from friends and family. About 72% of customers trust online reviews compared to 55% who trust online bloggers.
Getting reviews from customers can be tough. You can leverage your relationship with the influencer to push customers to leave you positive feedback.
The influencer, for example, can ask his or her followers to leave their opinion on a product or to head to your official page to share their opinion on your business.
It can be an effective way to generate steam and gather positive customer reviews. Moreover, you must also take care of your overall image by keeping an eye on all customer reviews and pushing positive reviews over negative reviews.
Remember that 92% of people trust personal suggestions over brands even if they do not personally know the individual. This shows just how important it is to hire influencers and build a positive image.
Positive reviews can grow your business and also improve your search engine ranking.
You only need to be careful about working with the right influencer in the right manner and you'll have reasons to rejoice.