Summer is in the air influencers! And what a better way to step into the brighter season influencer fam, than with hot sponsored opps.
Hot collabs with hot perks. Up to $500 per post kinda hot. That's what this post is all about.
Yeah, fam.
These brands love to work with influencers and they certainly pay dollars for your posts plus other fab perks too – whoop! And their marketing managers and founders are also pretty amazing – lots of FOMO if you're not hashtagging for these collabs.
Are you one of our qualified Afluencers? We'll hook you up with a personal intro with the key decision-maker – just drop us a message.
Influencer fam, we have 8 awesome brand partnership opps with hot products you'll want to share this summer:
Everence – Lifestyle & Pet-Loving Influencers
PawsWorks – Pet-Loving & Family-Friendly Influencers
Strength of Hope – CBD & Wellness Influencers
AstraMatrix by Bioscience Formulators – Vegan Health & Fitness Influencers
Pink Zebra Nutra – Health & Fitness Influencers
Pure Hermosa – Health & Beauty Influencers
HerbTech Pharmaceuticals – Health & Wellness Influencers
Osiris Organics – Wellness, Health, Pet & Tattoo Influencers
Let's do this!
DNA Jewelry & Tattoos
With their paws all over our lives, our furry loved-ones have a forever place in our hearts.
To honor the love for your pets, Everence has made a truly unique keepsake possible.
You can get a treasured piece of jewelry made with a special resin enclosed with your pet's DNA.
Want to get inked instead? The DNA can be turned into a tattoo ink additive that you can then take to your tattoo artist for your next piece of skin art.
With Everence, you can carry your pet with you forever.
Soil, sand, ash, rock, grass, and flowers are some of the other sources that can be used to honor people, places, and pets.
Influencer Sponsorship
Lifestyle and pet-loving influencers on IG and FB, would you love to promote Everence and spread the word to your followers? Then apply now, as Everence has a great sponsored opportunity for influencers this summer.
Influencer perks include:
commissions of up to $45 on completed orders
paid sponsorship per post
---
Natural Pet Products
It's happy days and happy pets for all the eco-conscious pet-parents that are hanging out at PawsWorks. Shop natural pet product supplies for both dogs and cats. PawsWorks products are earth-friendly, safe, and effective.
Some quality pet goodies you may love from PawsWorks include the natural flea and tick repellant spray, Natural Hemp Bites dog supplement for hip and joint health, pampering Duke's Paw Butter, and the easy to use all-natural Bark Potty.
And for fun, a cute wild plush toy because we can't forget about playtime.
Influencer Sponsorship
Attention pet-loving and family-friendly eco-conscious influencers.
Would you love to spread the love for PawsWorks? Then my trusted influencer, this sponsored opp could be the perfect summer gig for you.
Influencer perks include:
a free sample
10% commission on sales
one-time campaign payout
---
Start feeling brighter and enjoy everyday life with the help of rejuvenating CBD hemp extract products from Strength of Hope. Support your body with oil tinctures, sprays, rubs, balms, mints, and hemp combo kits.
A spray of eucalyptus and frankincense could just be the relief you need.
Strength of Hope products are made with high quality essential ingredients – delivering CBD benefits to your body.
Influencer Program
This opportunity is for:
Nano influencers from 2,000 followers (2.5% engagement rate)
Micro influencers from 5,000 followers (2% engagement rate)
Macro-influencers from 200,000+ followers (1.5% engagement rate)
Promote Strength of Hope with your followers on Instagram, YouTube, Facebook, and TikTok.
This collaboration agreement is subject to brand exclusivity in promotions, copyrights handed to brand, FTC compliance, as well as 24-hour post airtime. Due to FDA regulations, content is subject to brand approval.
Subject to negotiation, influencer perks include:
Free products
Cash payouts
Commission on sales
---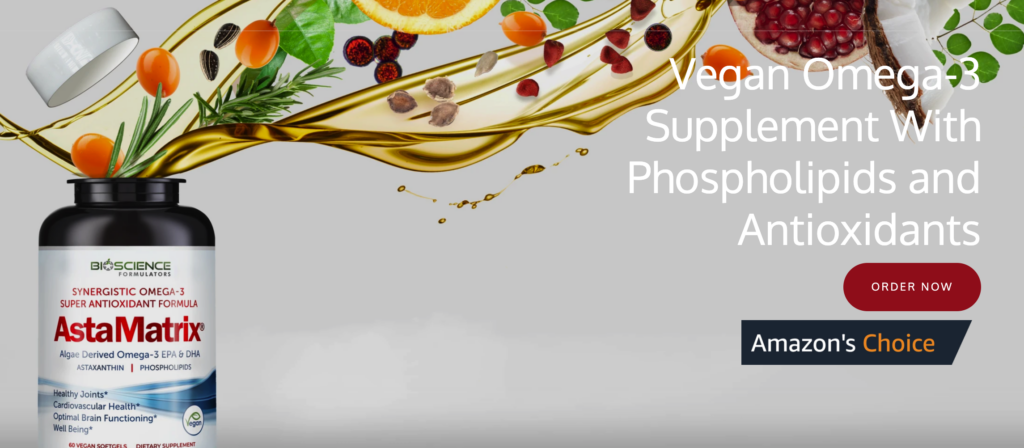 Vegan omega-3 fatty acids? Yup, 100% plant-based (no fish) with AstaMatrix by Bioscience Formulators.
Get your AstaMatrix omega-3 vegan supplement that's also packed with antioxidants and phospholipids. With nutrient synergy qualities, AstaMatrix boosts multiple nutrient effectiveness in your body.
Promote your cardiovascular, brain, skin, eye, joint, and also bone health with AstaMatrix.
It's sustainably sourced and is also listed as Amazon's Choice. A must-have vegan daily dose of omega-3.
Influencer Sponsorship
Vegan conscious influencers, this collab opportunity is for you.
If you're US-based with 10,000+ followers and you've been promoting plant-based products, you could be a match for AstaMatrix by Bioscience Formulators.
Influencers, bloggers, and professionals in fitness, nutrition, health, and vegan foods are welcome to apply.
Influencer Perks Include:
15% commission on sales
paid sponsorship per post
---
CBD Dietary Supplement
Ready to power up with Pink Zebra Nutra? Fast-acting effects and long-lasting results thanks to 20x CBD bioavailability. Health and fitness enthusiasts, you can enjoy over 8 hours of relief. Yes!
Unlike other CBD products on the market, Pink Zebra Nutra is made with nanotechnology and delivers an enhanced body response with water-soluble softgels.
These dietary supplement softgels are non-psychoactive THC-FREE CBD.
So get Pink Zebra Nutra today and get your stripes.
Influencer Sponsorship
Health and fitness influencers on platforms like Instagram and Twitter, would you like to spread the word about Pink Zebra Nutra?
Then you could be the perfect influencer for their summer sponsorship opp!
Influencer perks include:
15% off coupon code to share with your followers
20% commission on sales
Paid sponsorship per post
---
CBD Skincare
Healthy you. Healthy skin. And better sleep. Pure Hermosa will surely have you taken care of. Promoting the healing benefits of hemp without negative side effects, Pure Hermosa products include the CBD AM-PM Moisturizer + Collagen for skin restoration and wrinkle reduction of up to 40%, the Oral Sleep Support Spray + Melatonin for a sweet night's sleep, Full Spectrum Hemp Extract Oil, the Hemp Intensive Relief Scrub, as well as skin serums and creams.
Influencer Sponsorship
Influencers with 25k+ followers who are also passionate about the benefits of CBD, Pure Hermosa have the dream sponsored opp for you this summer.
Influencer perks include:
20% commission on sales
Paid sponsorship per post
---
CBD Topical Lotions
A calm, healthy, and active balanced life with good quality sleep is just a topical lotion away with HerbTech Pharmaceuticals. These potent 1,000mgs CBD lotions have unique deep absorbing properties that give your body max CBD benefits – yup, 80-90% of pure CBD, as well as botanical extracts absorbed into your body.
Unlike other lotions, HerbTech Pharmaceuticals CBD lotions penetrate through multiple layers of skin by way of a unique phase change property. For further explanation on how this works, watch this video.
Discover a range of CBD lotions for various wellness needs from HerbTech Pharmaceuticals.
Influencer Sponsorship
Are you an influencer that is passionate about sharing the health and wellness benefits of hemp CBD?
Then this summer collab opportunity with HerbTech Pharmaceuticals could be for you.
Micro and also macro-influencers across all platforms are welcome to apply for this amazing sponsorship opportunity.
Influencer perks include:
15% commission on sales (tiers available)
Paid sponsorship per post
---
Premium Hemp CBD Products
Keen to live a vibrant life of natural wellness? Then premium hemp CBD products from Osiris Organics will make the perfect companion to your lifestyle. Made from the finest hemp plants grown in the USA, Osiris Organics products are made from broad-spectrum CBD, offer high absorption, are non-GMO, and not to mention have no THC.
If you're beginning your CBD journey, then start with the Osiris Ritual for day or nighttime relief. This kit comes with a salve, a tincture for quick and easy results, and softgels.
And in case you need more, shop a pleasant range of products including CBD bath bombs, nighttime necessities, and even CBD pet treats and tinctures.
Influencer Sponsorship
Eclectic influencers (yes, even tattoo influencers and pet lovers) with wellness and health at heart – listen up.
Osiris Organics is looking for influencer collabs this summer, especially if you have an audience of 30-40+-year olds.
Influencer perks include:
Free product
15% commission on sales
Paid sponsorship per post
---