Full of feel-good vibes here. Feel great, be inspired, live well, and support your body.
Passionate wellness enthusiasts with an influence that's all about inspiring a lifestyle of harmony and balance in others—here are some amazing wellness brand collab opportunities just for you.
These Wellness Brands are looking for influencers like you:
Live your passion and let's give the world some wellness inspo!

Pumpkin Spice Abundance. Fleur D'Orange Wellness. Honeysuckle Summer Morning. Vanilla Bean Soothing. Balsam Fir Seasons. Plus pleasant moments in your day where you feel lighter and smile brighter. Go on and pamper your feel-good-loving spirit with these luxury fragrance products from Harmonie Home and Body.
From natural nontoxic candles, all-purpose sprays, and perfume rollers, to lotions, soaps, and lip balms.
Influencer Program
Harmonie Home and Body are looking for wellness, beauty, and lifestyle influencers.
Influencer perks include:
Pay-per-post sponsorship
10% commission on sales
---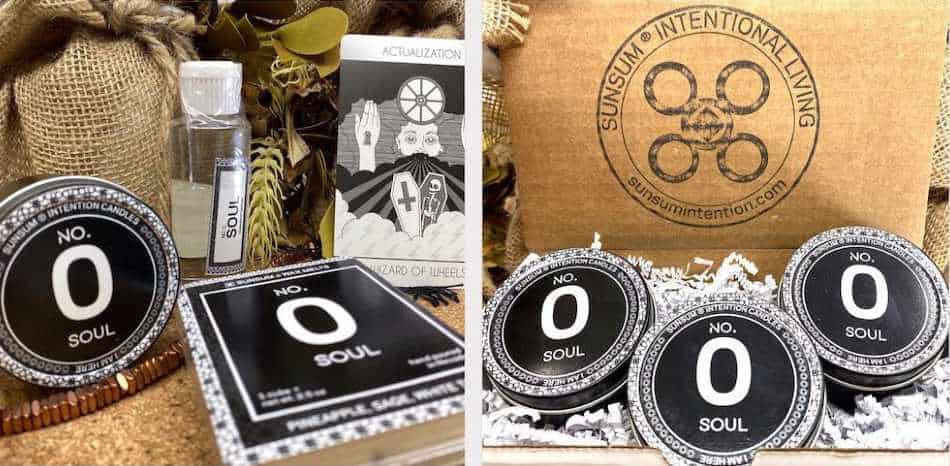 Inspired by spirit numbers or angel numbers, Sunsum Intentional Living offers an inspiring collection of wellness products. The perfect way to share positive energy, these sets come with candles, body oils, and wax. Available in fire, water, and earth elemental sets—sprinkle angel numbers into your day with intention.
Good vibes and positivity are what you'll find with Sunsum Intentional Living.
Influencer Program
If you have a "witchy" side to you and scrying, candle magic, and creating sigils is your thing and you'd love to create content for a wellness routine then you're invited to collaborate.
Influencer perks include:
Pay-per-post sponsorship
10% commission on sales
---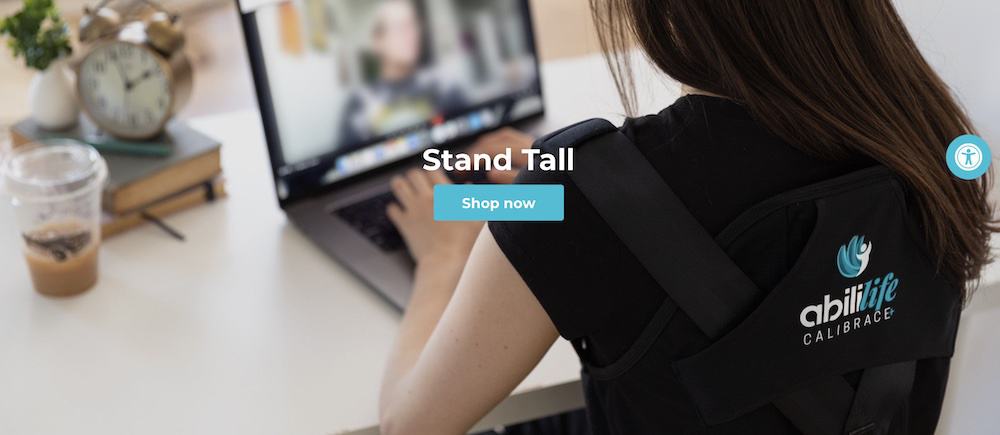 Low back pain, body aches, and muscle fatigue are just some of the many symptoms of poor posture. A posture corrector is what you need—Calibrace+ from Abililife. Improve your posture instantly and get relief from back pain thanks to its patented pulley-tension system for total torso support.
Wear the Calibrace+ throughout your daily activities and experience the comfort of this must-have posture corrector.
Influencer Program
Abililife is looking for influencers to collaborate with.
Influencer perks include:
5% commission on sales
15% off coupon code
Performance-based prizes and giveaways
---

There's no waking up on the wrong side of the bed as long as you're snoozing the night away with Sleepdom orthopedic gel pillows. Consider this a mini-mattress for your head. Supporting your head, neck, and shoulders—Sleepdom gel pillows are made to give your body the best night's rest it deserves.
Stay cool, sleep longer, and wake up brighter.
Ready to retire from the day and snooze away with a Sleepdom pillow?
Influencer Program
Health, wellness, and home influencers looking for brands who care about a good night's sleep — Sleepdom has a collab offer for you.
Influencer perks include:
Pay-per-post sponsorship
10% commission on sales
---

A moment of stillness is a moment lived less in suffering and a moment lived more in focus, clarity, and emotional balance. And that moment is a daily meditation away with the Still Life App. Practice stillness, increase your well-being, and live an intentionally mindful life—one moment at a time with Still Life.
And of course, a moment you've got to share with your followers.
Influencer Program
For influencers seeking health and wellness brands, Still Life would love to Collab.
Influencer perks include:
---
Need a dose of Happy? Less stress, better rest, and more relaxation—with a mild buzz. I'm already smiling. And ready for more Happy. A dose of Happy Delta is just the kind of Happy we need. Want to join the Happy revolution? Get premium high-quality Delta 8 THC such as gummies, vapes, tinctures, bundles, and more from Happy Delta.
And remember to share the Happiness.
Influencer Program
Happy Delta would like to invite both wellness and lifestyle influencers to Collaborate.
Influencer perks include:
---

Ready to lose up to 5 lbs in just 5 days? Life-changing. Health-boosting. And super motivating, right? Your wellness upgrade is a sip away. That's right. Get started with the delicious Fruit Punch Instant Iaso Detox Tea by Total Life Changes.
This best-selling tea will help get your weight-loss goals on track, support your energy, increase your mental clarity, improve your sleep, and even give your skin and hair a healthy glow-up.
Now, this is a sip you've got to share.
Influencer Program
Total Life Changes is looking for health, wellness, fitness, and lifestyle influencers to Collab with.
Influencer perks include:
---

Rough day? Nothing that a handcrafted artisan soap from Lumibymari can't fix. Between the soothing effects of "me-time" to the aromatherapy benefits of beautiful scents, you'll look forward to some Lumibymari time every day.
From the cooling fresh menthol feeling that you'll experience with the Lumi foot scrub, to the pampering body feeling you'll get from the Lumi body scrub available in lovable scents like Beach Bum, Mint Mojito, Japanese Cherry Blossom, and so much more.
Discover your favorite Lumibymari soap, bath and body, hair, beard, shaving, candle, and beeswax products—uplift your wellness and spread feel-good vibes with your followers.
Influencer Products
Influencers seeking Collabs with wellness, health, beauty, and lifestyle brands — Lumibymari would love to collaborate.
Influencer perks include:
---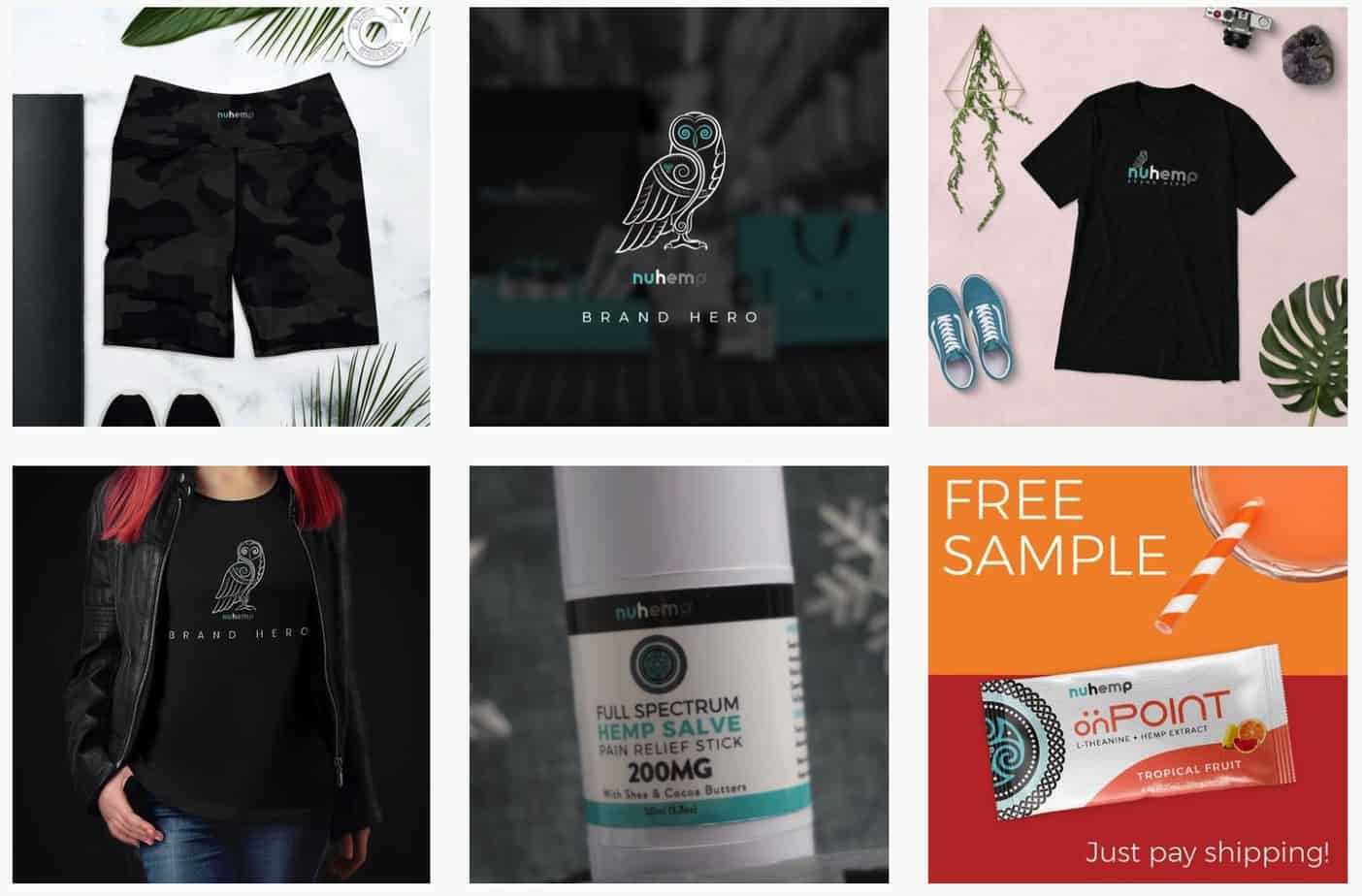 What do your energy, wellness, and personal care all have in common? Well, they could all use hemp formulations from Nuhemp to promote balance. That's right.
A few hemp extract sublingual drops, a 20mg hemp energy drink, and a moisturizing salve stick with shea and cocoa butter are some of the hemp essentials to help balance your physical, mental, and emotional health.
Your wellness is what Nuhemp is all about.
Influencer Program
Health, wellness, and lifestyle influencers in the USA with 20,000+ followers, Nuhemp would love to collaborate.
Influencer perks include:
---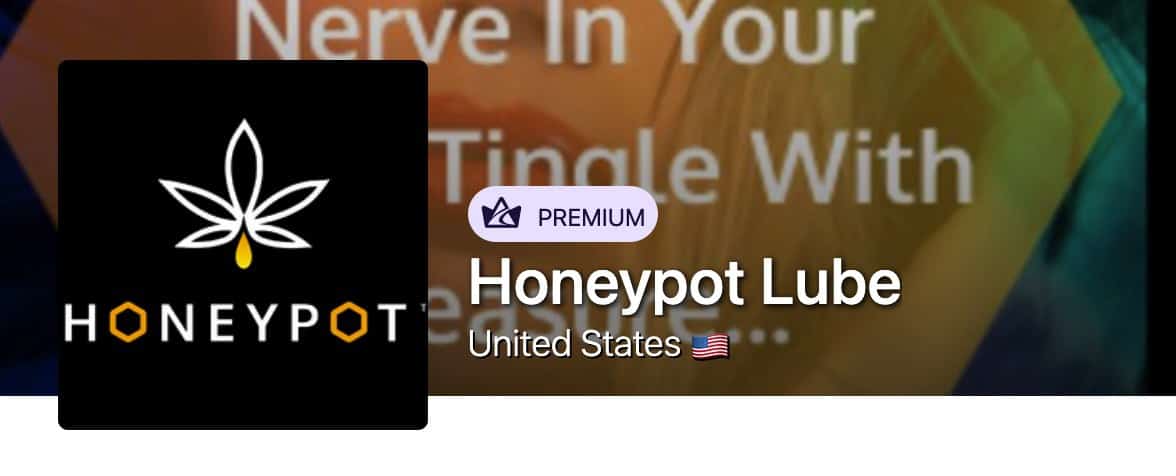 Ladies, if there's a personal care CBD product that will tickle your curiosity, then it's got to be Honeypot Lube. This lubricant for women is infused with broad-spectrum CBD—to help support your blood flow, relax your muscles and also improve your sexual health.
Honeypot Lube meets all your needs for a lubrication product packed with the added benefits of CBD.
It will certainly make a catchy post on your feed and spark conversations with your followers.
Influencer Program
Influencers with 10,000+ followers in the USA, Honeypot Lube would love to collaborate with you.
Influencer perks include:
Pay-per-post sponsorship
20% commission on sales
---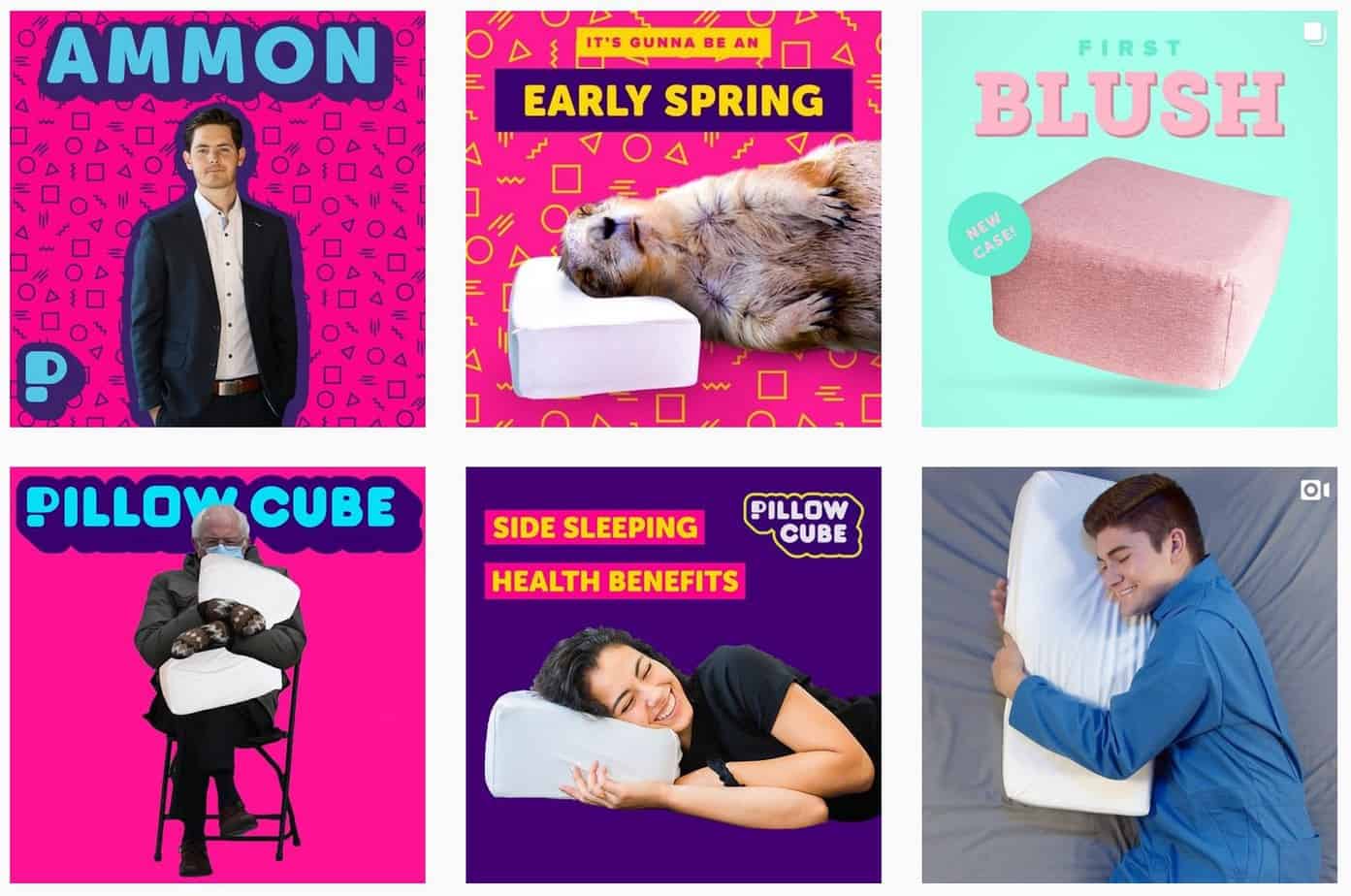 A "giant tofu block" kinda pillow is all a side sleeper needs for a sweet night's sleep. You know, the kind of pillow with just the perfect right-angle support between your head and shoulders.
Side-sleepers, say hello to the Pillow Cube. The best pillow for people who sleep on their side. Yup, even napping experts had a good snooze, and agree.
Available in three sizes, this comfortable high rebound foam pillow is set in a breathable soft-to-touch cover—everything a side sleeper could dream of.
A good slumber and a pillow, anyone? Yaaaaawn.
Influencer Program
Health and wellness influencers in the USA with 20,000+ followers and looking for brand partnerships, Pillow Cube would love to collaborate with you.
You're invited to have fun and get creative with this campaign.
Influencer perks include:
---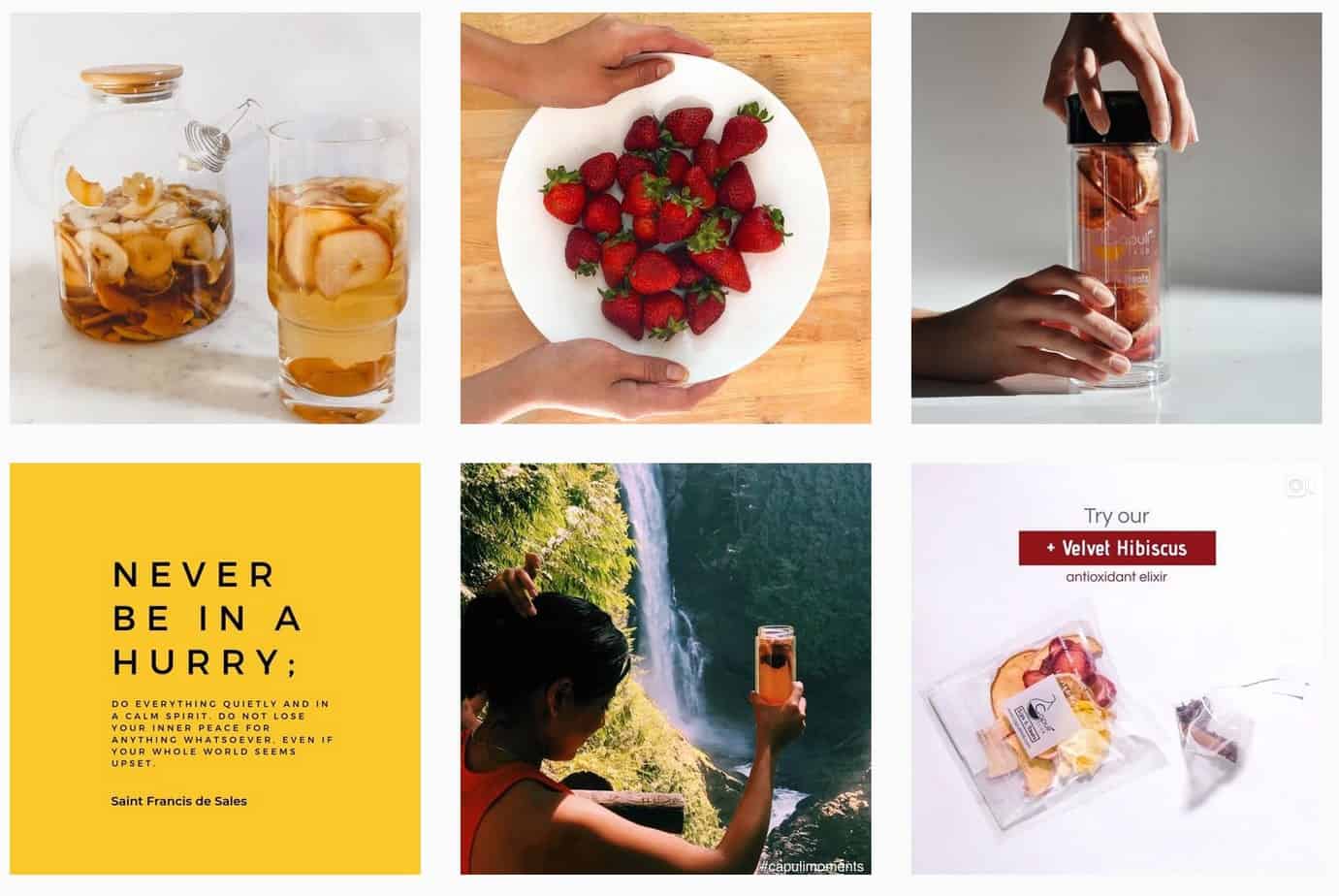 Your tea-sipping experience could be as delicious as zesty cherry, velvet hibiscus, revitalized macha, mindful lavender, peaceful pear, and a good ol' soothing elderberry. Did I mention that these tasty teas are made from edible whole fruits, herbs, and spices? Yes, welcome to the wonderful fruit teas of Capuli Club.
No added sugar, gluten-free, caffeine-free, vegan, no preservatives, and sustainably made by small farmers in Columbia and the USA—Capuli Club teas are made with two times more fruit per serving than 100% fruit juice.
So are you ready to sip and share?
Influencer Program
Wellness, outdoor and yoga influencers with 10,000+ followers—Capuli Club would love to have you collaborate with their brand.
Influencer perks include:
Pay-per post sponsorship
10% commission on sales
---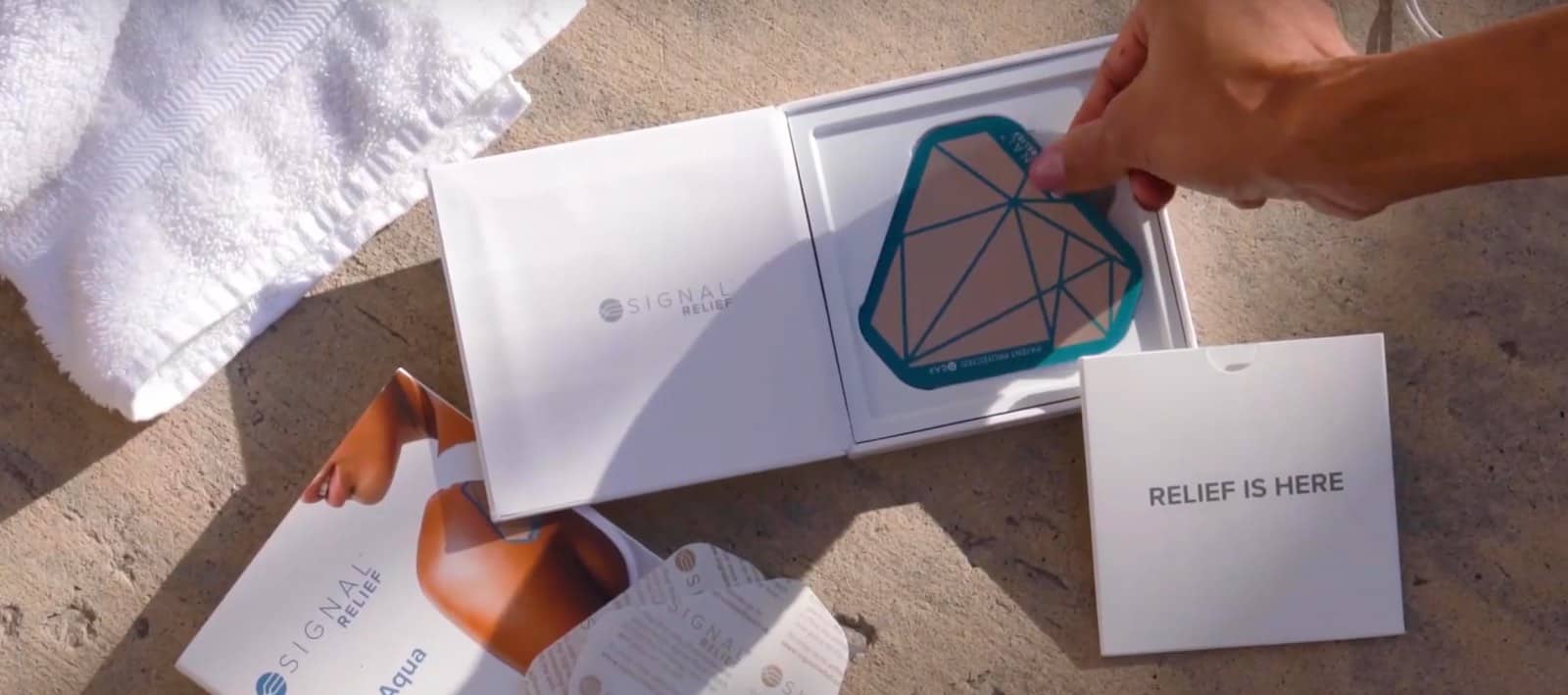 Throbbing headaches. Shooting back pain. Cramps and aches. Before you pop your next painkiller, you should probably check out nCAP for 100% drug-free pain relief. This signal pain relief patch is the world's first nano-capacitive pain relief device.
A what?
Since the body is made up of electric signals to and from the brain, the signal relief patch works by turning down "the volume" of the pain message to your brain. Simply place the patch on your body, between the pain and your brain, and experience its fast-acting relief. Pretty neat, right?
No drugs. No batteries. And no pain. Just a smart nifty patch on your body.
This unique device is an instant hit with both health and wellness enthusiasts.
Influencer Program
Influencers with audiences aged 24+ years, if you need a hot wellness product to promote, then the signal relief patch from nCap will be a win with your followers.
Influencer perks include:
Sponsorship per post
2-10% commission on sales depending on the sales level
---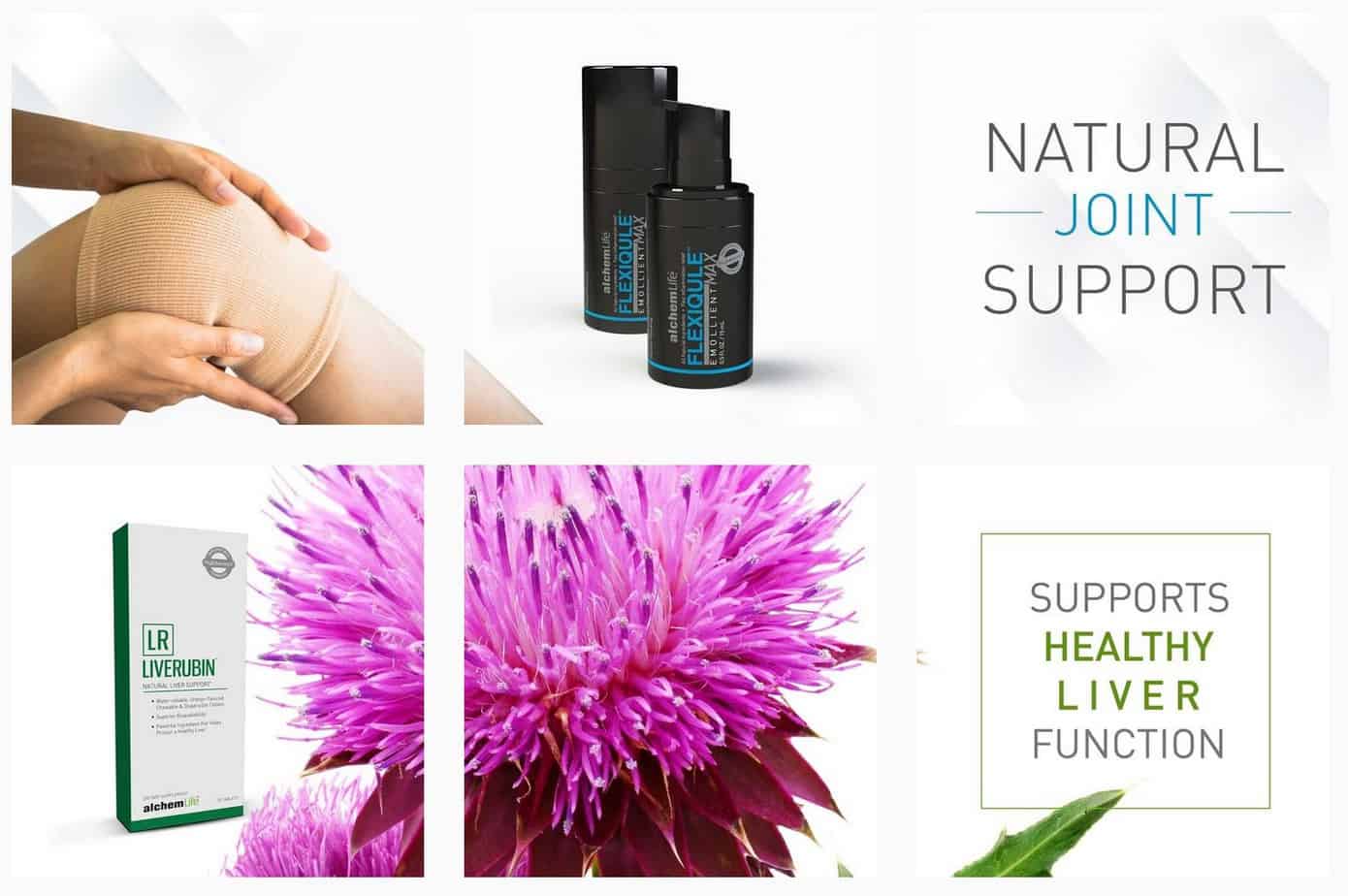 Wellness and fitness enthusiasts, if there's a go-to anti-inflammatory that you must have in your cabinet, it's got to be FlexiQule MAX by AlchemLife USA. Soothe your pain, inflammation, and stiffness through this potent topical emollient that is safe and natural.
Known as "Indian Frankincense", Boswellia Serrat with ginger topically applied will help with inflammation and will also support your mobility. From general joint pains, backaches, and knee pains, to arthritis-related pains—FlexiQule MAX targets the root of your inflammation, effectively relieving your discomforts.
Influencer Program
Fitness, wellness, and yoga influencers in the USA with 20,000+ followers, AlchemLife USA would love to collaborate.
It so happens they're looking for influencers to create unboxing content and share the benefits of the grease-free FlexiQule MAX oil. Influencers are also required to provide product feedback.
Influencer perks include:
Pay-per-post sponsorship
A gift box with a month's supply of FlexiQule MAX
---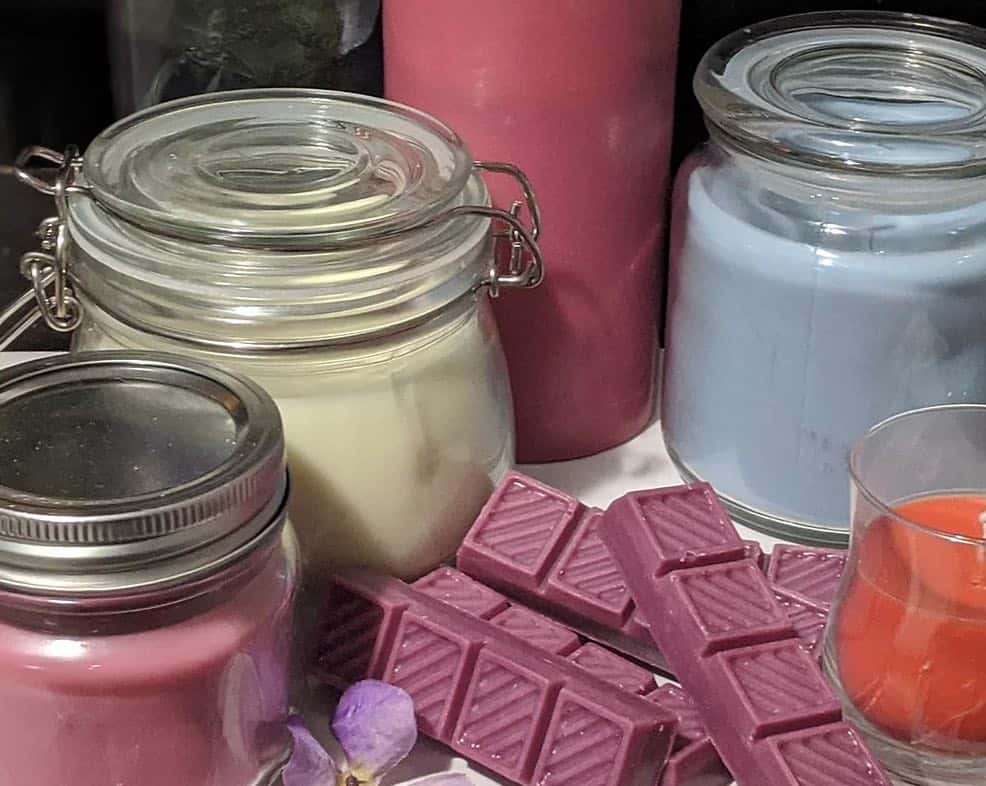 There isn't a dull day that a scented candle from Green Dragon Candle Co can't handle. From sweet Cherry Blossom, uplifting Christmas Tree, hearty Clove, refreshing Cucumber Melon, and enchanting Frankincense, to timeless Sandalwood Vanilla and irresistible Sugar Cookie.
We all just need candles in our lives.
These handcrafted candles are scented with natural essential oils – available in jars, wax melts, and also a monthly candle assorted gift box for the ultimate candle lover.
Influencer Affiliate Program
If you're a Facebook influencer in the USA, then Green Dragon Candle Co is looking to collaborate.
Influencer perks include:
---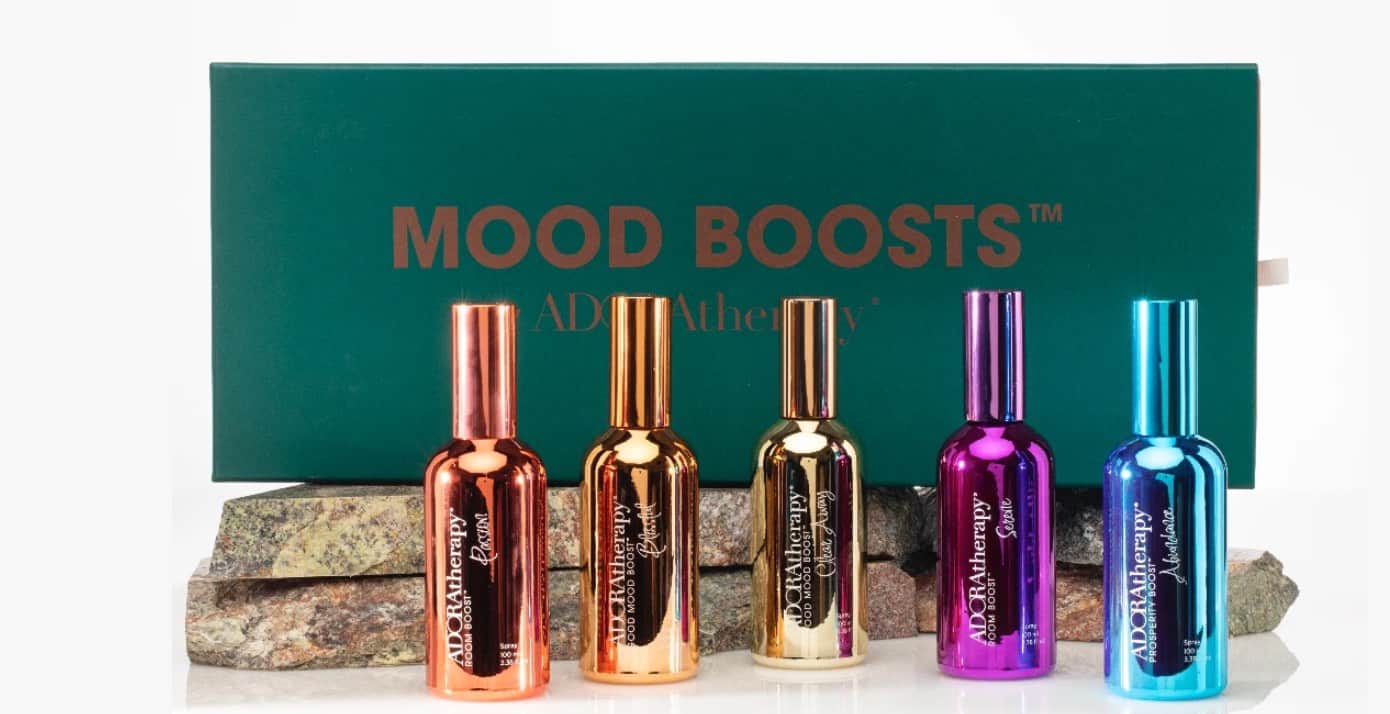 Would you believe that a shift in your mood is just a breath away? Ready to breathe more balance and happiness into your life? Uplift your emotions and enhance your wellness lifestyle with essential oil perfumes from the Adoratherapy brand. Discover inviting collections like the Chakra Boost perfume oils for vitality, creativity, motivation, joy, communication, clarity and so much more. Or perhaps instead, you'd prefer to get the full chakra gift box for all-around energy balancing.
Shop by scent or shop by mood: focussed and energetic, balanced and centered, relaxed and clear, open-hearted and grateful. And you'll certainly find just what you're looking for to feel a breath of fresh air about life again.
Adoratherapy products are handmade, organic, vegan, and cruelty-free.
Influencer Application
Are you an influencer that teaches, coaches, or heals for a living? If so, would you love to join the mood boost revolution by sharing the message of self-care?
Then check out Adoratherapy. This wellness brand is in fact looking for influencers that believe in the power of the earth's ability to transform wellness.
If you're passionate about these essential oil fragrances and would love to spread the love with your followers, then apply for this brand collab opportunity. If you become a selected influencer you could receive a welcome kit with products and also discount links to get started.
---
DEVALA — Yoga Apparel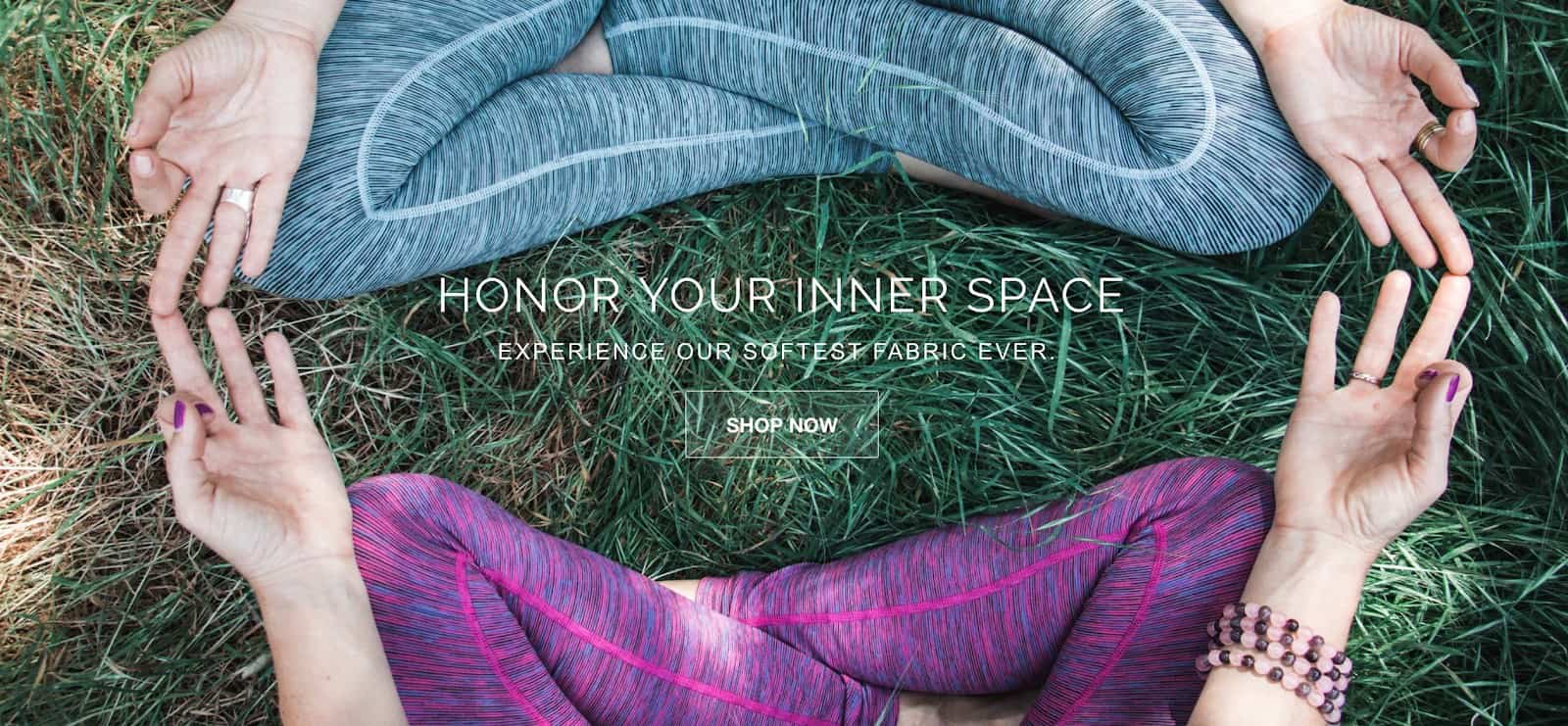 If you find that your yoga flows get the best of you, then DEVALA will help you make the best of them. Get one-of-a-kind yoga apparel with designs inspired by organic patterns found in nature and within the solar system. Recycled and hand-dyed in marble, crystals and vintage patterns – these bras, leggings, and tops are gentle on the earth and promote your journey of finding your center.
Influencer Application
Are you passionate about sustainability and making an impact by living a lifestyle of wellness?
If yoga, fitness, wellness, plant-based health, healing, and eco-travel are important parts of your life and you'd love to inspire people to live their best selves, then this brand collab opportunity with DEVALA could be a meaningful fit.
Influencers of DEVALA get 30% off, access product previews, receive event invites, and also have the opportunity to get new collections.
So go on, spread the love for harmony and balance!
---
Splendid Spoon — Ready-to-Eat Healthy Meals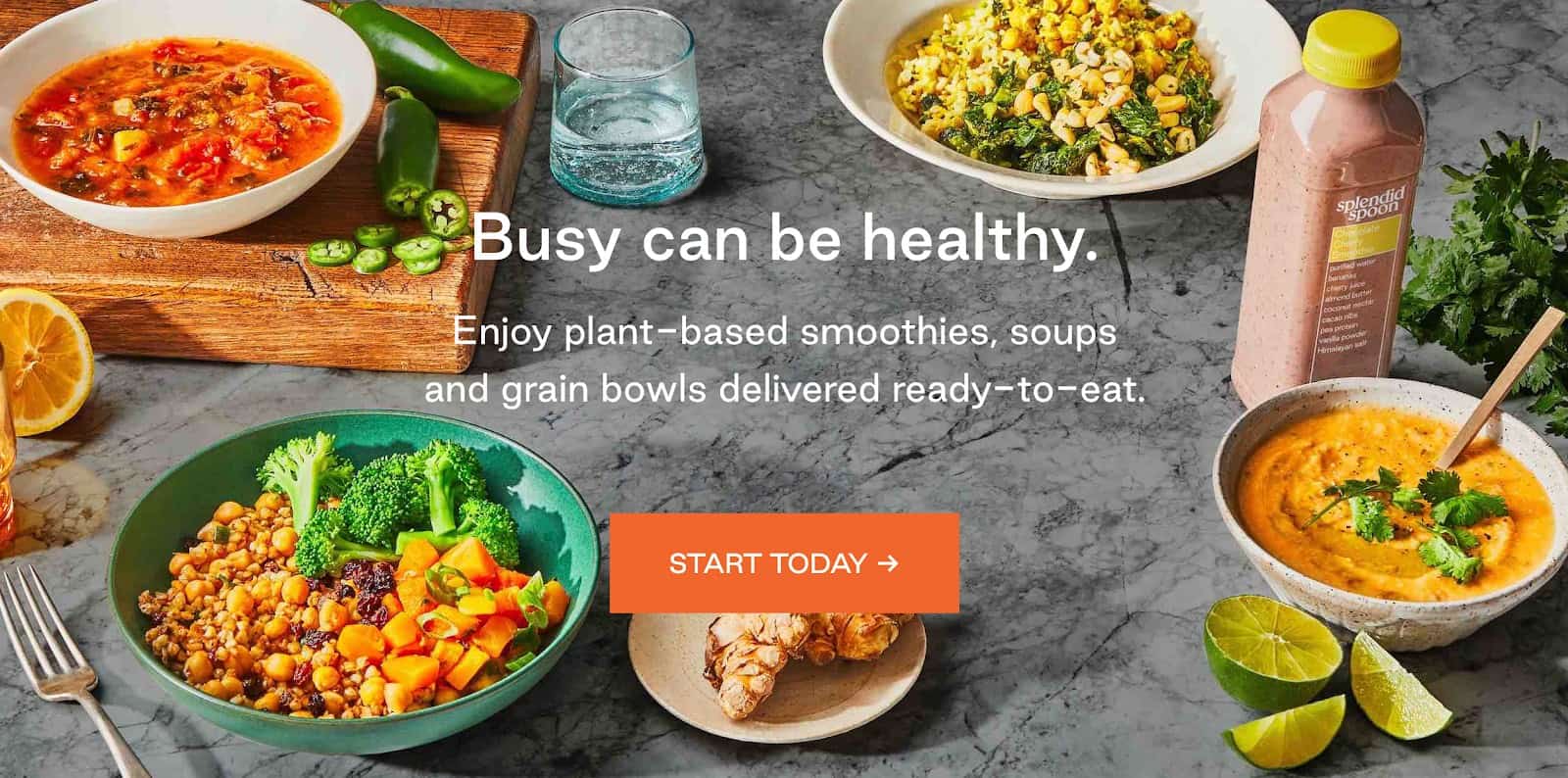 Help with your healthy lifestyle is just a subscription away with Splendid Spoon. A health-inspired food brand that offers real food for both breakfast and lunch that's ready-to-eat. From plant-based smoothies to soups – gluten-free. Choose your plan, they'll cook and also deliver your meals straight to your door! Coconut curry rice bowl, pumpkin spice smoothie, Moroccan spiced buckwheat bowl, and cacao almond are just some of the rejuvenating meals you'll receive to make you feel better and healthier.
Influencer Application
Are you an expert, influencer, or leader in the wellness industry? Then live your passion for inspiring people to live healthy and happy lives by spreading the love for Splendid Spoon.
Get paid for referrals, get featured on social media, receive event invites, and also get previews of upcoming products.
---
Recover — Red Light Therapy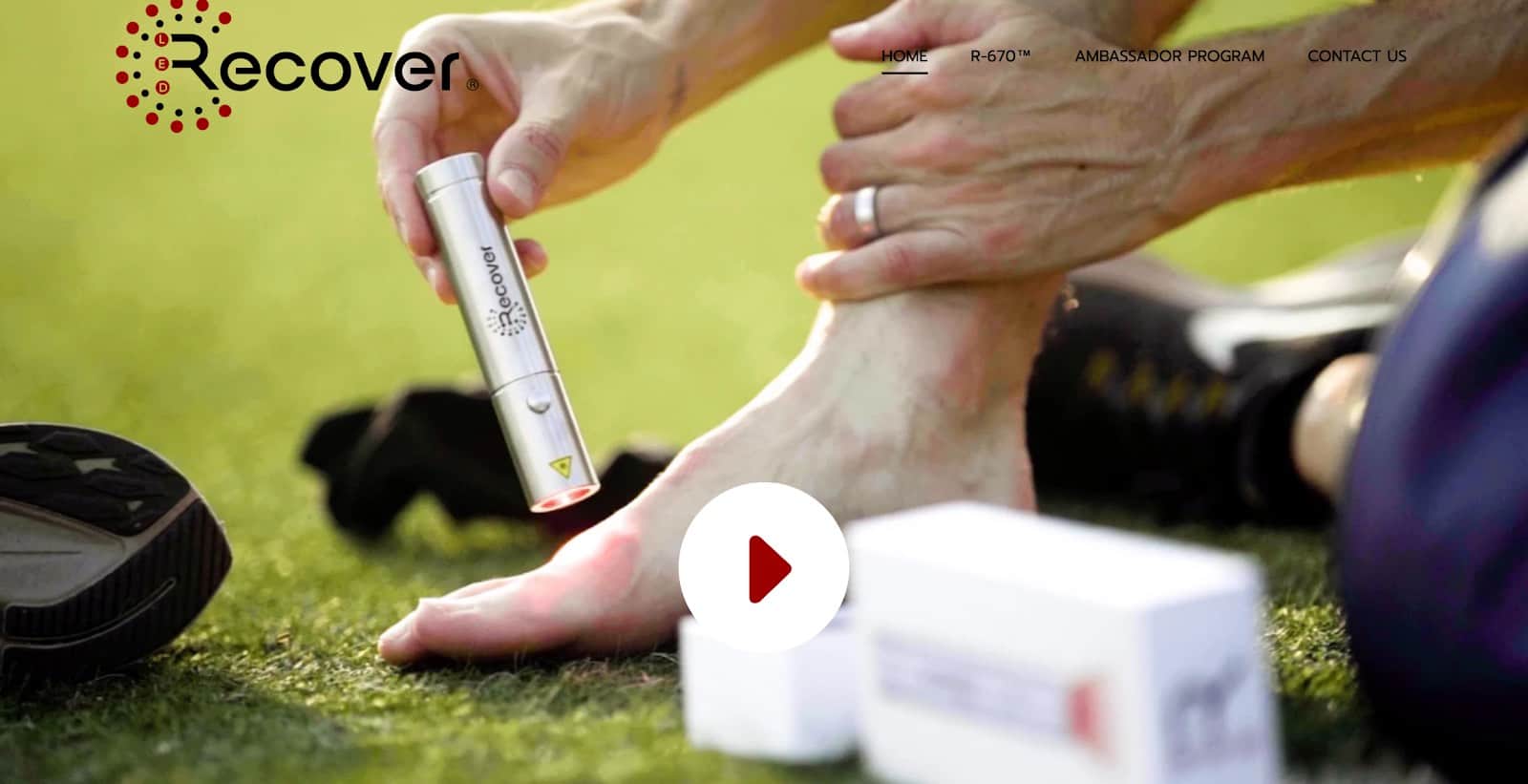 Would you like to increase your body's natural healing process? Well then — with Recover red light therapy, you can give your body energy on a cellular level to help it heal. It's clinically proven. It also increases nitric oxide in the body which promotes healthy blood flow. Help your body recover and heal with the energy of red light therapy.
Influencer Application
If you'd like to partner with a brand that promotes healing and wellness in others through red light therapy, then you'll fit right in with Recover.
---
Nectar — Mattress Heaven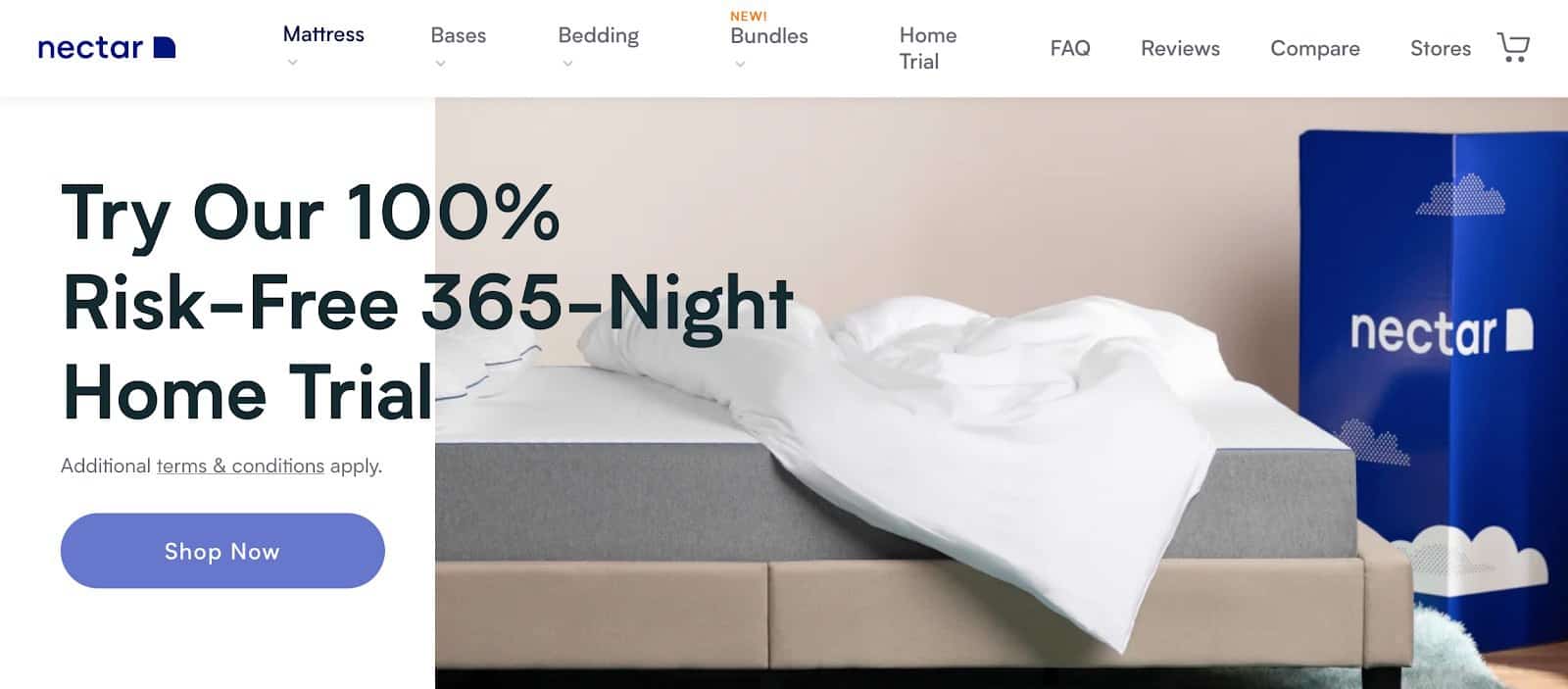 Good sleep is a basic human wellness need. It's simple and shouldn't be complicated. But there are enough people in the world that wake up feeling restless and unrested. Sound familiar? Imagine for a moment what it would feel like to sleep on a cloud. Getting a beautiful night's sleep. Well, Nectar promises the most comfortable mattress with a forever warranty. Yes, forever.
Made with optimal levels of firmness, coolness, breathability, and comfort – Nectar will certainly give you the best mattress you've ever slept on.
Influencer Application
If you're a wellness enthusiast with an influence, then how about using your high-quality content creation skills to promote Nectar on your social media?
Influencers get perks including commissions, product launches, promos and so much more.
---
Rituals + Alchemy — Soothing Potions for a Better Night's Sleep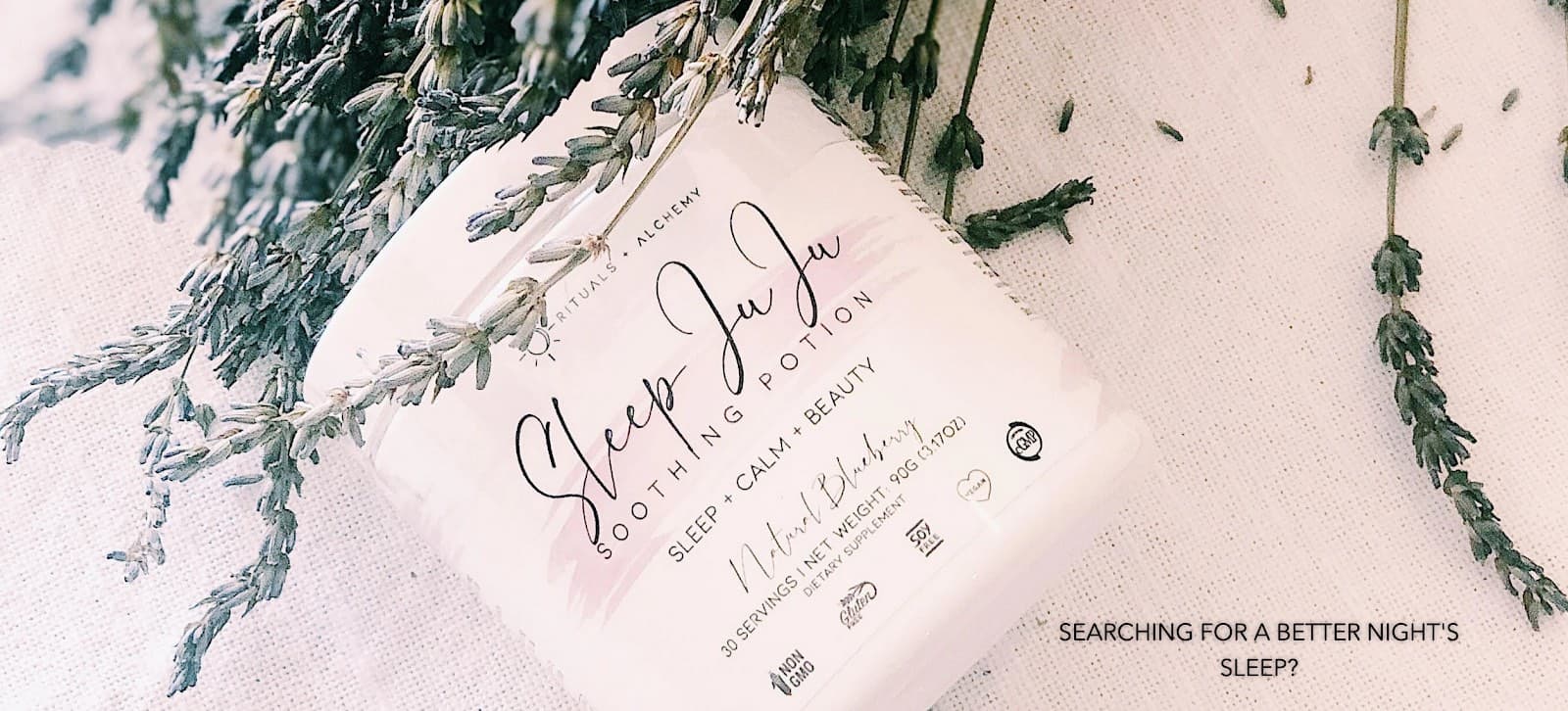 Speaking of sleep. Yaaaaaawn. Your deepest sleep is a soothing potion away with Rituals + Alchemy. The Sleep JuJu is both a mineral and herbal formula that helps calm your mind to prepare you to sleep deeply. Combining western nutrition with traditional Chinese medical herbs, Rituals + Alchemy creates nourishing and healing blends to promote healthy routines.
Nutritionists and Doctors of Acupuncture approved, these formulas are made with organic ingredients and are also non-GMO.
Influencer Application
This brand collab is for both health and wellness lovers who would love to help others create healthy routines. Promote these soothing potions and Rituals + Alchemy will then compensate you with a 15% commission on each sale you make.
---
Fit Life Creation — Inspo for a Successful Lifestyle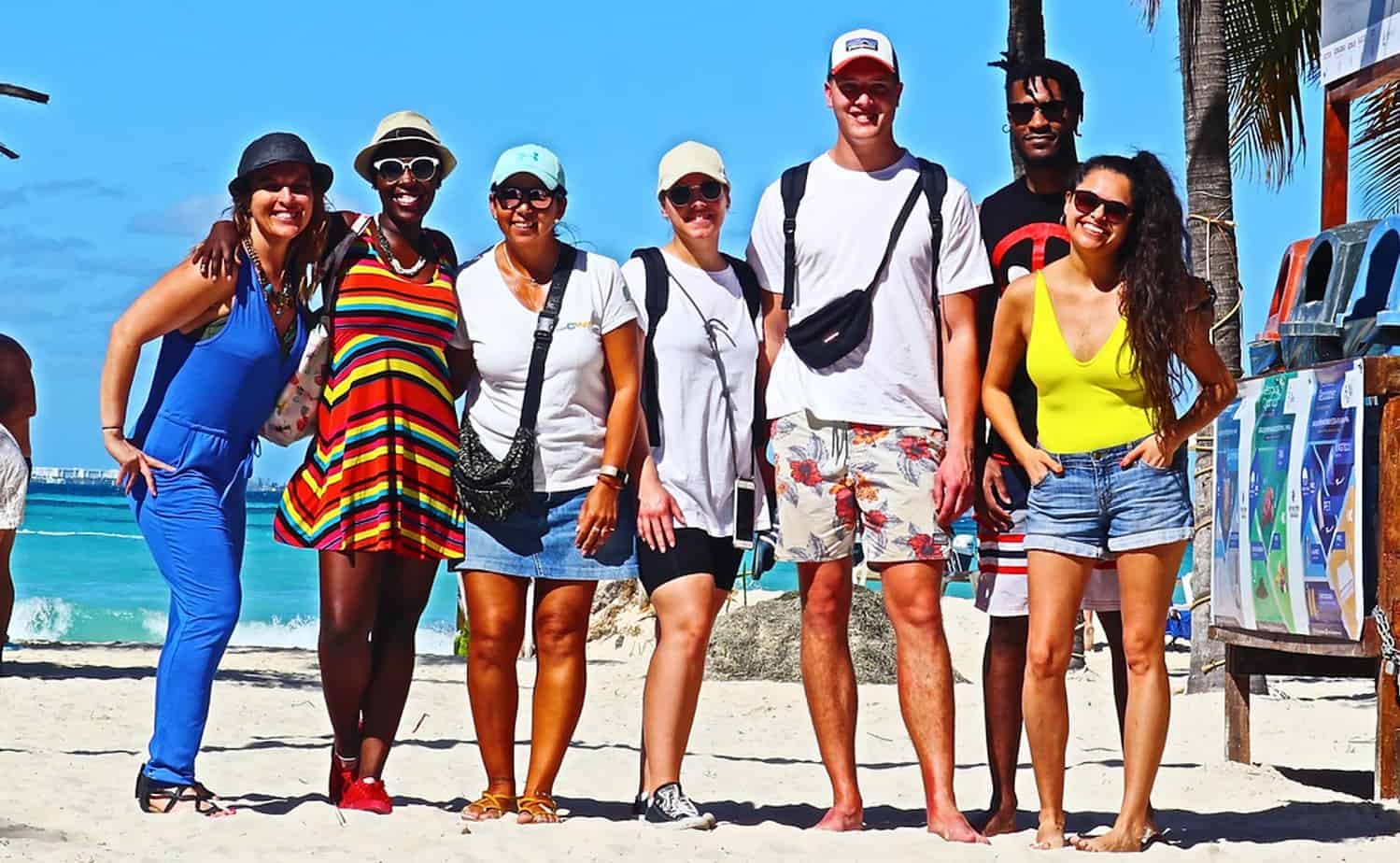 How much do you desire to create a life and business you love? Imagine a lifestyle where your health, wealth, and business are all that you want it to be. Get ready 'cause Fit Life Creation will super boost you with tonnes of inspo but most importantly: tips, tools, and technology designed to set you up for success.
Just reading Fit Life Creation's founder's story will surely give you enough motivation to get started. Katrina shares how she went from self-hate to love, from corporate to living her passion, from chaos to calm, and creating a life and business that she loves.
So are you ready to join her?
With a hands-on approach, Katrina will certainly be able to help you create these realities for yourself too.
Learn how to create online programs, create a course in a day, attend live and online workshops, moneymaker retreats and so much more.
If you're up for the challenge to live a life you're happy about, then Fit Life Creation is keen to help you achieve it.
Influencer Application
If you're an influencer, entrepreneur, wellness coach, travel blogger, or content creator, then this brand has an amazing life-transforming collab experience waiting for you.
You will have the opportunity to receive media exposure, access free online courses, and also attend live events and/or retreats (depending on your collaboration level). PLUS you'll receive at least 10% of your sales in bonuses along with numerous entrepreneurship and brand placement opportunities.