From the latest trends to the classics, this round-up of fashion content creators has all that and more covered. They are creative, forward-thinking, and changing the game as effortlessly as they change their wardrobes.
If you're looking for a fashion content creator, look no further. Here's the only list you'll ever need. They're runway-ready and ready to run with a Collab.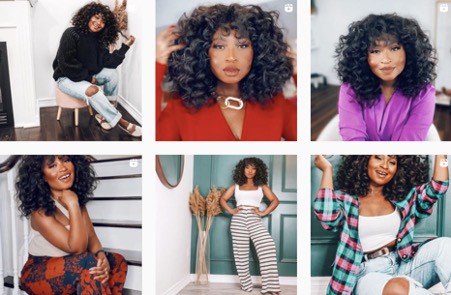 Kicking off this list is Cay from Ontario, Canada. She may be up north but she's a ray of sunshine. She's an advocate for minimalist, affordable fashion. Oh, and she also loves a good wig!
Content
What a well-executed Instagram feed! Not only are her outfits simple yet to die for (while simultaneously giving the rest of us hope that minimalist style can look so good), but her posts are just really nice to look at. They're excellent shots, with just the right amount of editing (if any). Even throughout her pregnancy, Cay was serving looks!
She consistently gives outfit details and her captions are always super positive and inspiring.
When it comes to Collabs, Cay has that covered. She's Collab'd with brands in fashion. She is also the owner of @kinkycayhair where she sells 100% raw virgin hair – told you Cay loves wigs! You definitely don't want to miss out on a partnership here.
---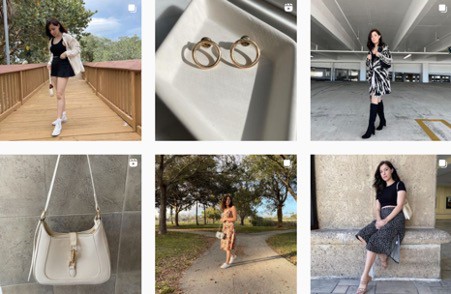 Based in Miami, Florida, Claudia's passion for social media comes through in her dedication to creating awesome fashion and lifestyle content.
Content
Minimalist style. Maximum effect. Claudia's strategy has not only earned her macro influencer status but she's also got a sky-high engagement rate of 9.2%. A wide influence with a super-engaged audience? This is the stuff Collab dreams are made of.
Speaking of… Claudia is no stranger to partnering with fashion brands. #ad is littered throughout her Instagram feed.
Love a good fashion haul? If you pop over to her YouTube channel you'll find yourself in haul heaven. Claudia does a great job of keeping her videos short and informative – most are around the 5-minute mark while the rest are no more than 15 minutes. Just the right dosage if you ask us – no wonder her followers keep coming back for more!
Did we mention she's also bilingual? Claudia blends Spanish and English in her content – attracting a wider audience. Well played, Claudia… well played. (insert slow clap here)
---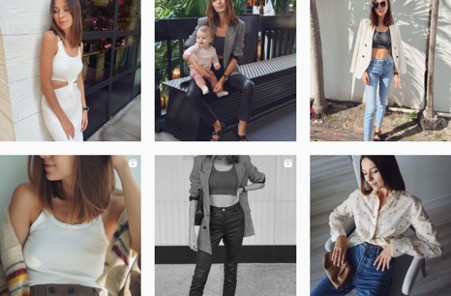 Meet Anastacia. She's a video content creator based in Florida with a passion for fashion. She's also a mom, model, and TV journalist "in a past life".
Content
And what a proud mom she is! Her adorable baby Leonie makes frequent appearances on Anastacia's feed – fashionably dressed of course. Even when she was pregnant, Anastacia and her baby bump were always stylish.
It's clear that this momma is chic. She features all the wardrobe staples – jeans, tank tops, blazers, cute dresses, you name it. She may keep things simple, but her execution is next level. Her followers seem to agree… see the comments!
"I looove the blouse"
"In love with your outfit"
"Love your look so chic"
"Love the pants"
"I love that dress so much"
There's clearly a lot of love going on here…. And, well… we love it!
---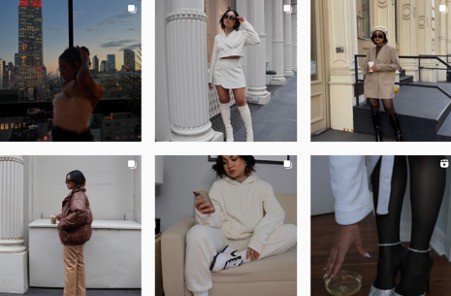 Hailing from New York, Gosuami loves sharing the latest trends and outfit inspo with her followers on Instagram. Her focus may be casual fashion but there's nothing casual about her approach to fashion content creation.
Content
A quick scroll through Gosuami's Instagram feed will reveal a very 'New York chic' style that not everyone can pull off. It's a look. A vibe.
From oversized sweaters to knee-high boots, loungewear to underwear, and jeans to LBDs, Gosuami covers it all. She even dabbles in a bit of beauty content – because flawless style goes hand-in-hand with flawless skin.
As a fashion content creator, she also takes her Collabs seriously, having partnered with brands in fashion, fashion accessories, health, and beauty to name a few.
With a good engagement rate of 3.7%, her followers clearly love her content. We have a feeling Gosuami's following is set to continue growing.
---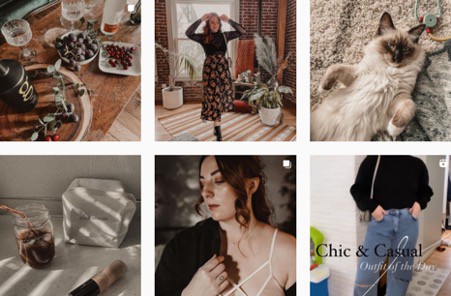 Brittany is based in Oregon and is a fashion content creator determined to create a life she would choose to live again. That's a goal we can all get behind! Another goal of hers? For her followers to feel a true, honest connection with her through her content.
Content
Brittany's bio says "fashion + family + adventure".
And that's exactly what you'll find. We love a content creator who doesn't disappoint 🙂
Whether she's on the edge of a cliff or at the beach, Brittany is always fashionably dressed. Although she admits to being in sweats 99% of the time when she's home, she does a great job of making casual wear look super cute.
Onto family… you won't have to scroll far to find a picture of her adorable daughter. Brittany Nicole loves sharing parenting moments and giving helpful tips to all the mommas out there.
If you're looking for an authentic fashion content creator, Brittany should be on your list.
---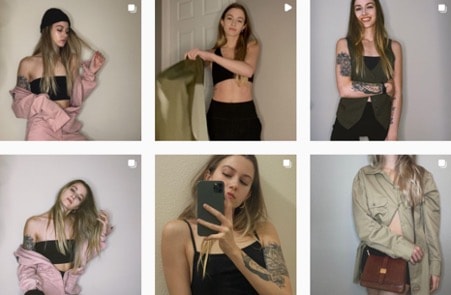 Caitlyn is a fashion content creator from Florida embracing minimalist style and showing us how to pull off such a look.
Content
Oversized t-shirts, bandeaus, jeans, and joggers. She really is consistent with her style choices, so her followers are guaranteed that she's the go-to for minimalist style. We love a fashion content creator we can rely on! This is an especially good skill when it comes to Collabs!
Caitlyn has partnered with brands not only in the fashion industry but in tech and alcohol as well to name a few.
Caitlyn also enjoys sharing lifestyle content now and again, so you can look forward to getting to know different aspects of her. As we know, relatable content is really huge and Cait has got that angle covered.
Sitting pretty with over 13k followers and a strong engagement rate of 4.8%, there's nothing minimal about this fashion content creator.
---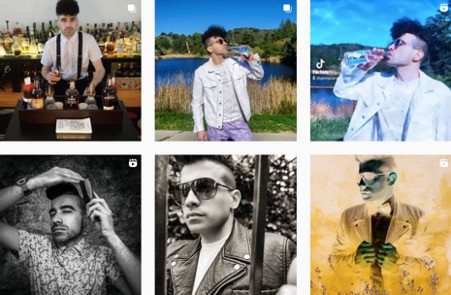 Representing the city of Los Angeles is George. The only male to make this list, George is a multi-faceted fashion content creator. He's also an actor, singer, comedian, writer, and director. Just George to keep it simple 🙂
Content
On a mission to inspire the modern man, George's content is always positive and upbeat. His fashion sense is super crisp – whether he's in a suit on the red carpet, shorts and a tee at the beach, or trousers and suspenders at a whiskey tasting.
On the Collab front, George got it covered. He's partnered with brands in fashion and beverages to name a few. With his current engagement rate sitting on an astonishing 9.8%, George is one lifestyle and fashion content creator you don't want to miss out on. We have a feeling he will soon be headed for macro content creator status.
---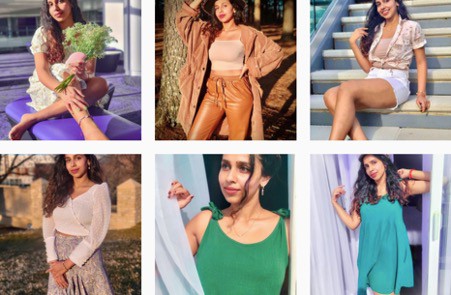 A self-described creative based in Kentucky, USA with an infectious smile and personality, Hasi's love for all things fashion clearly comes through in her content. She's a Marketing Management graduate who knows how to seal the deal with reputable brands.
Content
The first thing that caught our eye about Hasi is the look of her Instagram feed. It's bright – as if the sun is always shining on her and her alone. It's colorful and filled with stylish outfits from cute dresses to crop tops, jumpsuits, and so much more. She loves a good casual outfit, but don't let these jeans and tees fool you… Hasi knows how to glam up!
Over on TikTok is where you really get to see more of her personality. Hasi makes fun videos – all focused on fashion of course, even if she's skateboarding 😉
The sun is certainly shining on Hasi. Do you want to basque in the light too? Hit Hasi up for a Collab.
---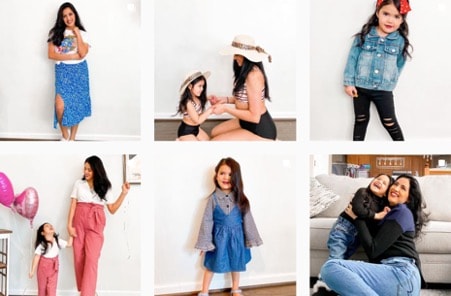 Also representing the USA are Jeanette and her daughter mia aka "a mommy and her bestie". This lifestyle and fashion content creator duo combine their mommy-daughter bond with their love for fashion. The result? Cuteness overload.
Content
Is your brand looking for swoon-worthy content? We present the fashion content creator you need to partner with. Jeanette and her daughter clearly have a passion for fashion. What we love about Jeanette's content is how authentic and natural it seems – not pageant-like or overly staged at all.
You can also find this fashion-forward family on TikTok under the same handle. Here you'll find more mother-daughter fashion inspo (hello matching outfits) as well as some milestones in Mia's life. No matter the content, it's always positive and smile-inducing.
There are so many opportunities for a Collab here and we get the feeling that Jeanette has a lot more fashion content up her chic sleeve. We can't help but love these two.
---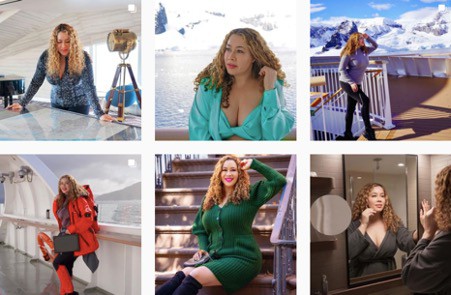 Based in New York with a love for fashion and travel is 6″ tall LeAura. She is another fashion content creator with a bright personality that captures you from the get-go. This social media professional has over a decade of experience in the digital world and even runs her own blog – Ever So Popular.
Content
Gorgeous outfits and a gorgeous smile in front of a gorgeous view. This is what you'll find in many of LeAura's posts. Her Instagram feed really is a joy to scroll through. Whether she's in a runway-worthy dress, pajamas, or a boss-like pantsuit, LeAura sure knows how to give fashion inspo while simultaneously enticing the adventurer out of her followers.
She's no stranger to the world of digital content creation – so you can be sure that LeAura's Collab game is on a professional level. She's already partnered with brands in fashion, travel, and even the automotive industry – to name a few.
If you're looking for a fashion content creator with great content and great vibes, look no further than LeAura.
---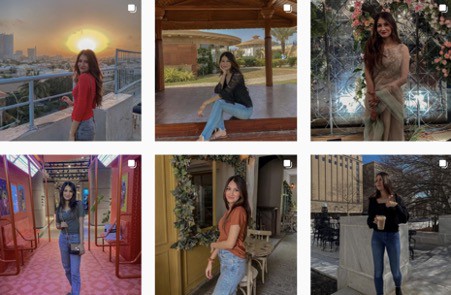 Ohio, USA brings us Nabiya. She's obsessed with fashion and beauty and has an endless love for neutrals.
Content
And we have endless love for Nabiya's content. This is another fashion content creator whose Instagram page has an authentic, relatable feel. She's great at rocking a cute casual look – jeans being one of her faves. And while she loves neutral colors, she's actively trying to include more color in her wardrobe. Hands up if your wardrobe could do with more color!
Nabiya also loves to create content around beauty, opting for a minimalistic look – to match her wardrobe!
Do you think your brand has what it takes to match Nabya's style? Your product could be the next feature on her Instagram page. Get in touch!
---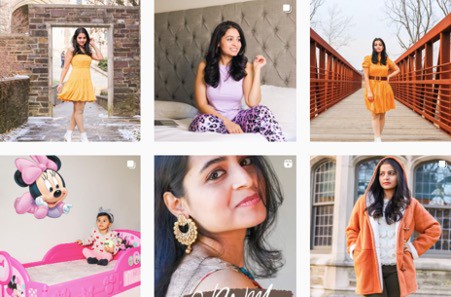 Neha Raje from New Jersey is wrapping up the United States portion of this round-up with her love for lifestyle and fashion content creation.
Content
Get ready for next-level cuteness… not only from this computer engineering graduate's fashion choices but from her gorgeous daughter Aria who frequently pops up on her page.
Over on Neha's blog – Amara Hues – not only will you find fashion tips but parenting and lifestyle tips as well.
Her Instagram page features awesome partnerships with brands in the health, food, parenting, and naturally, fashion industries to name a few.
We love how active Neha is with her Collab game. She's committed to providing value to her followers, so you know your brand is in good hands with her.
---
Now, let's head overseas to find fashion content creators also doing it big.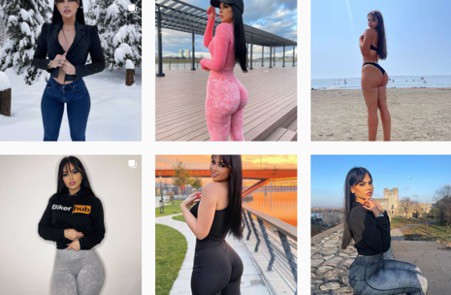 Our first stop? Serbia. Meet Jana Colovic… a fashion and beauty enthusiast who has not only racked up over 452k followers but keeps them engaged as well with an astronomical engagement rate of 7.6%.
Content
Jana definitely isn't stingy with her fashion content. She is serving outfit after outfit after outfit. She may be frequently found in jeans or leggings, but Jana also knows how to rock a swimsuit like no other. Add in some beautiful scenery from all over Serbia and you've got yourself a crowd-pleaser. No wonder her follower count keeps growing.
What about her Collab game? Is it as strong as her fashion sense? You bet!
Jana has featured partnerships with brands in fashion and health and is looking to add more brands to her media kit. She's young. She knows her fashion and how to keep her followers engaged. What more could you be looking for in a fashion content creator?
---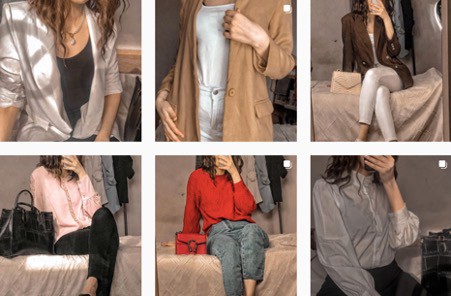 Next up? France. Jade is a fashion content creator delivering a unique yet somewhat familiar window into fashion content.
Content
How many times have you taken a selfie of your new outfit in front of the mirror or on the edge of your bed? Off the bat, we're loving Jade's presentation. Chic yet every day. Fashion-forward yet relatable.
Whether Jade posts outfit inspo, shoes, accessories, or beauty products, we love that her focus is solely on the product. This allows for full appreciation of the item. This method seems to be working as Jade has a fantastic engagement rate of 6%.
Not only has she many a Collab with brands in fashion but she's partnered with brands in the health and food sectors as well.
Jade posts in both French and English so you can just imagine the potential reach she has. We have a feeling she's only just getting started.
---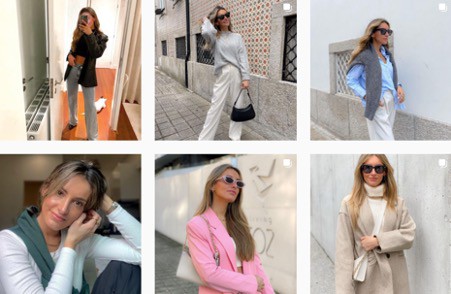 Representing Porto, Portugal is fashion content creator, Mafalda. She's a fan of all things fashion and loves to live a healthy lifestyle, showing snippets of her workout routines or what she loves to eat.
Content
Need some fashion inspo that is Mediterranean chic? Mafalda's page is the one to visit. Her outfits look effortlessly put together and are worn with confidence that inspires her followers. Currently sitting on an ever-increasing follower count of over 13.5k and a really good engagement rate of 3.5%, there is no doubt that Mafalda's fashion content resonates with the masses.
She may post in both Portuguese and English, but it's clear to see that her comment section is full of impressed followers.
"Wow" (heart eyes emoji)
"Perfect"
"Que bonita Mafalda"
"Wooow vibes"
… and more heart emojis than you could count.
If you're looking for a fashion content creator with an influence on the Portuguese demographic, Mafalda should be top of your list for a Collab.
---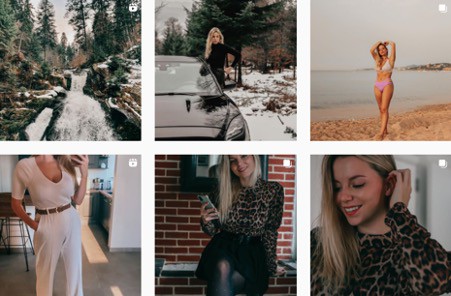 We're now headed to Belgium, where Eloise – who loves fashion, travel, and photography, and has a degree in Business Administration –  is delivering content her followers love and engage with.
Content
Here is another awesome bilingual fashion content creator stealing the hearts of their followers. If you love the combo of fashion and travel, you're in for a treat. Here you'll find scenic views and an enviable wardrobe.
Eloise is no stranger to Collabs. As a model and fashion content creator, she has partnered with brands in fashion, as well as hair and beauty brands, to name a few. She seems to be a busy body, while simultaneously living her best life. Yaaasss Eloise, get that money!
To all you brands out there looking for a fashion content creator who also provides an avenue for non-fashion Collabs, link up with Eloise.
---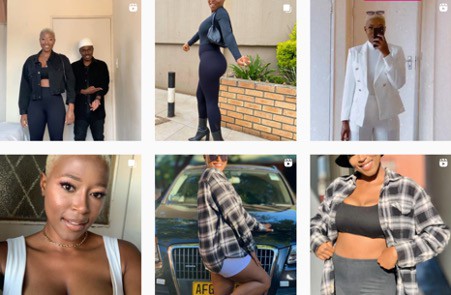 Let's head south to Gauteng, South Africa. Nokuthaba is a fashion content creator and sneaker enthusiast who also has an interest in beauty.
Content
What we love about Nokuthaba is the balance of image and video content she delivers. One can never get bored on her Instagram page. Her outfit changes are flawless too…
"I live for these"
"Wow the creativity is OTT" (heart eyes emojis)
Another thing we love about Nokuthaba… her ability to be honest and share what's really going on with her on a personal level.
"It's the caption for me. We should see more women expressing themselves more on the internet."
As for Collabs, she's doing it big like the best of them, partnering with fashion and beauty brands. Quite frankly, we love the vibe that is Nokuthaba! She's definitely one fashion content creator you shouldn't miss out on.
---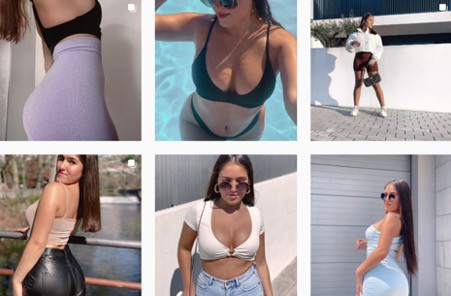 Mariana is also reppin' Portugal. This fashion content creator sure knows how to grab her followers' attention – she's got a fantastic engagement rate of 6.4%! The numbers speak for themselves, folks!
Content
A collection of bikinis to die for and a stylish wardrobe to match – Mariana's Instagram page is full of enviable fashion inspo, but you can't help but like it at the same time. This 19-year-old is on-trend and just doing her – we love it!
Her captions are short and sweet but often posted in both Portuguese and English. Whether she's posting sequined dressed or jeans and a turtleneck, who needs long-winded captions when the picture says everything you need to know?
With the majority of her followers coming from Portugal (over 20k), Mariana is another perfect fashion content creator to partner with if you're targeting a Portuguese audience.
---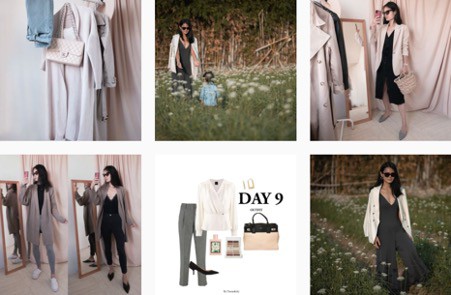 Meet Jo from Taiwan. She's a blogger and owner of Outlanderly – a lifestyle blog focused on fashion, motherhood, and travel. She's on a mission to share life's most beautiful, fun, and exciting moments. Now, that's a fashion content creator we can get behind!
Content
Simply put, Jo is undeniably cool. Her Instagram page is a vibe that cannot be replicated.
Not only does Jo share fashion outfits for inspo but she also gives very helpful tips for every body type. She's also really good and showing us, through video, how to style wardrobe staples. If you're a mom in need of fashion tips (get in line, honey), Jo is the perfect fashion content creator to follow. She understands the need to not look frumpy while dressed practically at the same time.
Her captions are relatable and her content pulls you in. What more do you need? Hit Jo up for a Collab you won't regret.
---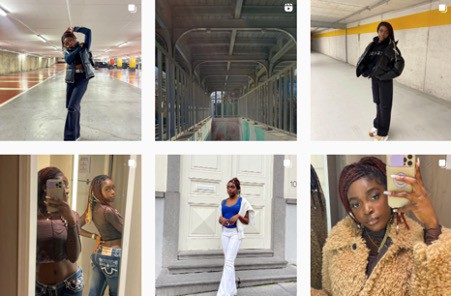 Meet @badgyaldanie from Brussels, Belgium. Daniella is the plug for preppy and streetwear fashion inspo.
Content
She's also the plug for inspirational quotes! We love how she's all about having confidence in yourself. Some of our faves include:
"If all else fails, wear black."
"Know your worth, then add tax."
Currently sitting on over 8k followers across Instagram and Twitter and with a sky-high engagement rate of 9.4%, we're sure that this 19-year-old fashion content creator has so much more to offer. Watch this space… Danielle will soon change her nano content creator status to micro, macro, and beyond!
---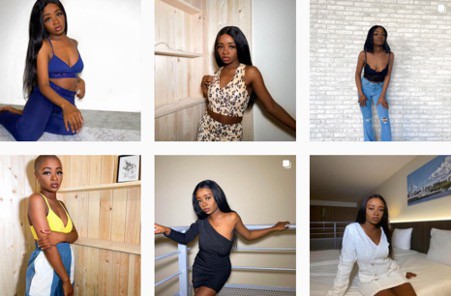 Also representing Belgium is Peace, aka Chioma. Her goal is to be an inspiration to others through fashion, as well as to create valuable content for brands. Sounds like Chioma is really for a Collab!
Content
She has been ready! This fashion content creator is an @savagexfenty ambassador y'all. She's also partnered with other brands in fashion and tech accessories.
She knows how to rock everything from an LBD to jeans and tee and everything in between, proving to her followers that they can wear whatever they want – and do it in style!
For more fashion inspiration, be sure to check out Chioma's Instagram stories. For an opportunity to Collab with this nano fashion content creator, you know what to do 😉
---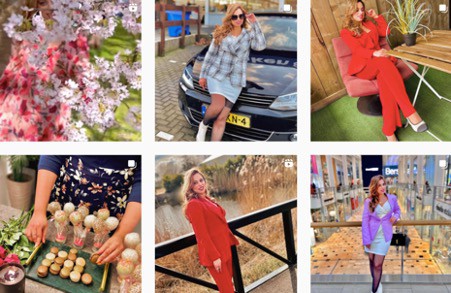 Rounding off our list is Poulami. She's a fashion content creator based in The Netherlands who also enjoys travel, beauty, and food.
Content
What a bright, colorful Instagram page! This is the stuff fashion content dreams are made of. We love how much Poulami embraces color in her wardrobe. If you're trying to stay away from neutrals, Poulami's page is a must-visit for inspo.
Amongst all the fashion posts (and Collabs), her followers can also find content and Collabs surrounding food (always a winner in our book), health, and even real estate! Poulami is certainly the one to go to for great tips all around. Let's take a snapshot of her comment section…
"You look phenomenal"
"Cute as ever. Love this stylish look"
"Boss look"
"Love the color of this outfit. You are slaying in this. Keep rocking girl."
"Don't you look great! Love the purple blazer"
"That's a cool post and I am in love with your pretty jacket"
Need we say more?
---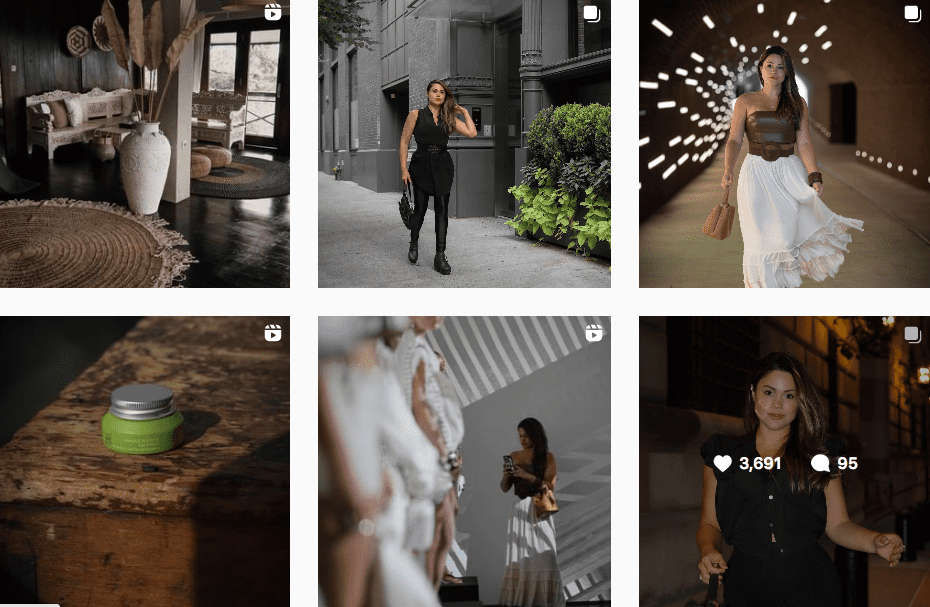 Meet successful entrepreneur, Paulinne Freire. This fashion content creator based in New York is a designer with the goal to take the fashion world by storm. One of her passions is to help women become self-dependent and teach them all that the fashion world has to offer.
Content
Paulinne's page is a vibe… and it's no wonder. She's on a mission to "be the energy you want to attract." We're getting boss vibes, independent woman vibes, and confidence vibes… All o' dat!
From zebra-print dresses to linen outfits and everything in between, Paulinne's fashion choices are not only inspiring but definitely Vogue-worthy.
This fashion content creator also posts beauty and travel content which happen to complement her fashion content very well.
Another thing that complements her fashion content? Collabs. You'll find them strewn across her Instagram page (with some discount codes thrown in for her followers). She's featured brands in fashion, beauty, fitness, and even interior design. This is one fashion content creator you want to add to your Collab list.
---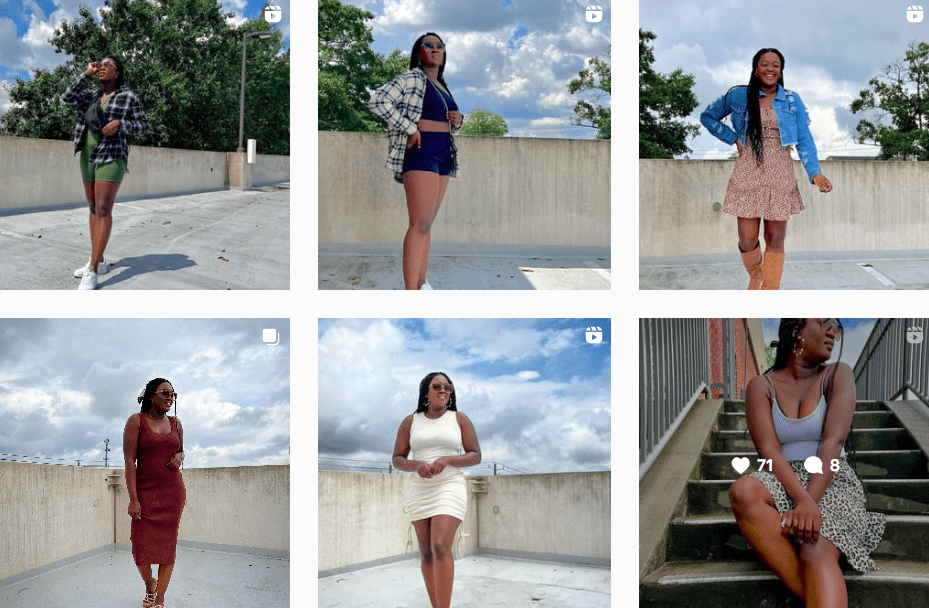 Meet Erica Kollie – a micro fashion content creator determined to inspire the everyday woman with everyday style. No need to live in oversized sweats. You CAN get stuff done and look good at the same time.
Content
If fashion is what you're looking for, it's fashion you're going to get. @the_kollie_post is 99% dedicated to giving you looks that'll turn heads (yes, even as your get the grocery shopping done).
From jumpsuits to sundresses, neutral colors to dazzling brights, Erica rocks every look with confidence; inspiring us all to dress up and live a little. She also makes sure her followers know from which brand or company her outfits are… so if you invite Erica to Collab, you know your brand will get the attention it deserves.
On the off chance this fashion content creator isn't serving us looks, she is giving us a peek into her life, showing us her adorable family or beautiful home.
---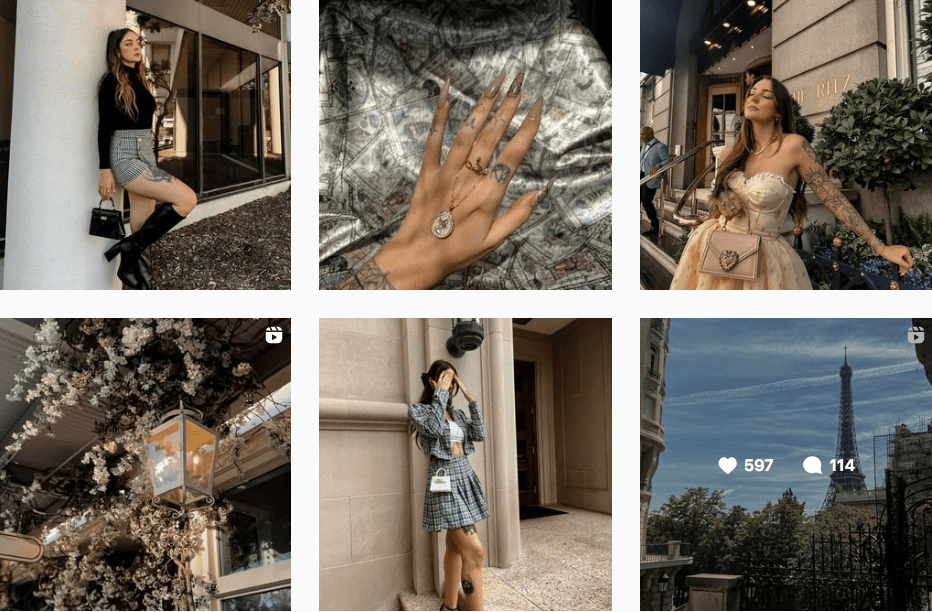 This is beauty and fashion content creator, Dominique. This Australian living in Austin, Texas loves femme style with an edge and we gotta say… we love it too.
Content
We're pretty sure that these edgy femme looks only work if you have the personality to match… and Dom surely does. Frilly dresses and boots? Tea parties and tattoos? We wouldn't dare but Dom…. Dom is killin' it.
Edgy girls still need some great skin and hair care. This beauty and fashion content creator has her followers covered. She recommends products she's tried herself and often Collabs with these brands… so she has a few paid partnerships under her edgy belt.
Overall, her Instagram page is a work of art to look at. There's definitely energy over here on @aussiedomxo and we're loving it. If you're looking to Collab with a fashion content creator who does things a little differently, Dom's your gal.
---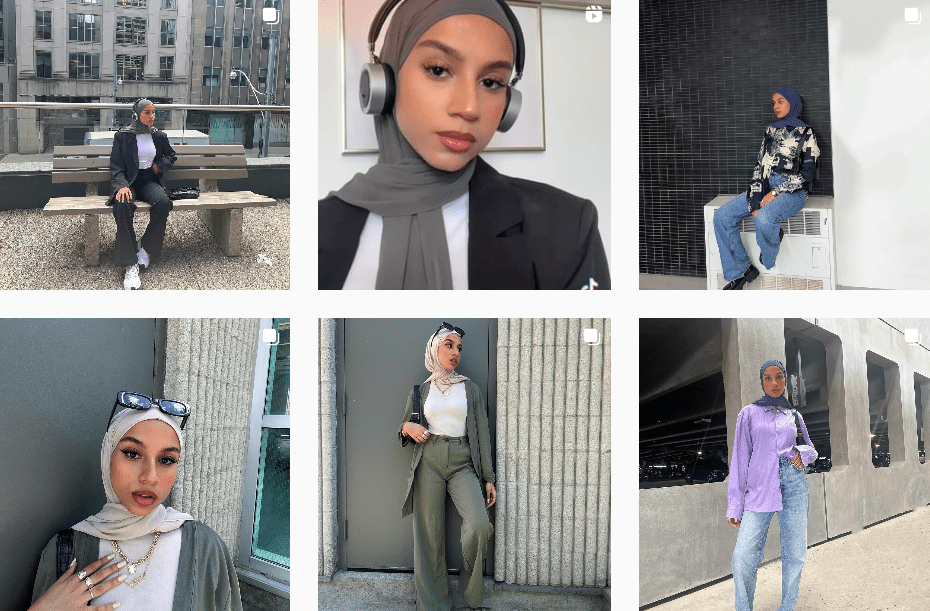 Meet model and fashion content creator, Hager. Her mission is to show young women like herself how to be confident and learn to love and express themselves through fashion and beauty – but on their terms.
Content
That's a solid mission, Hager. Plus, it looks like she's living by example! Her choice of clothing may be modest, but she is no less fabulous and is definitely expressing herself on her terms: what fashion beauty is to her.
Over on her Instagram page is where you'll find all the fashion inspo a modest-dressing girl could need. From denim to leather, plaid to linen, and everything in between, Hager is serving look, after look, after look.
Her TikTok page, @hagerhanawy, is dedicated to tutorials, hauls, storytime, humorous videos, Collabs, and so much more. Naturally, we recommend that you follow Hager on both Instagram and TikTok. Why? So you don't miss out on all her fabulous content of course!
---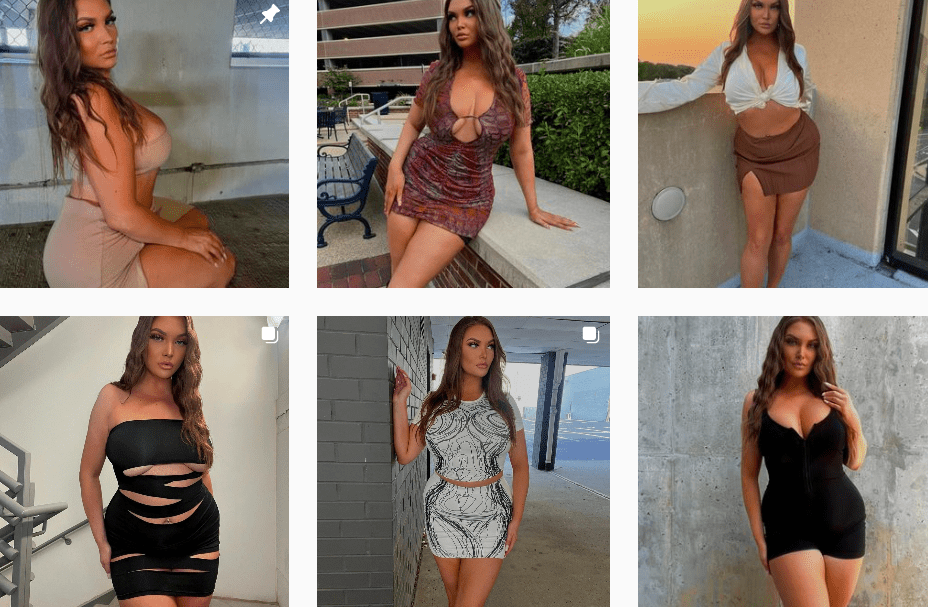 Next, we're headed to Virginia, the USA to meet beauty, lifestyle, and fashion content creator, Kellsey.
Content
Kellsey's fashion content is a little more on the provocative side but still stylish. She's another fashion content creator dedicated to giving her followers all the fashion inspo they need. Her Instagram page is literally filled with one outfit after another…
She's got bikinis and a wide variety of swimwear, a thousand-and-one dress options, jumpsuits, shorts, lingerie, casual wear, evening wear… the list goes on.
Her captions are loaded with sass and confidence, intended to capture your attention… and they definitely will.
If you're looking for a fashion content creator with a provocative approach and who knows how to appeal to her followers, you need to invite Kellsey Scharek to a Collab. We're confident that this could be the partnership needed to help boost your brand. What are you waiting for?
---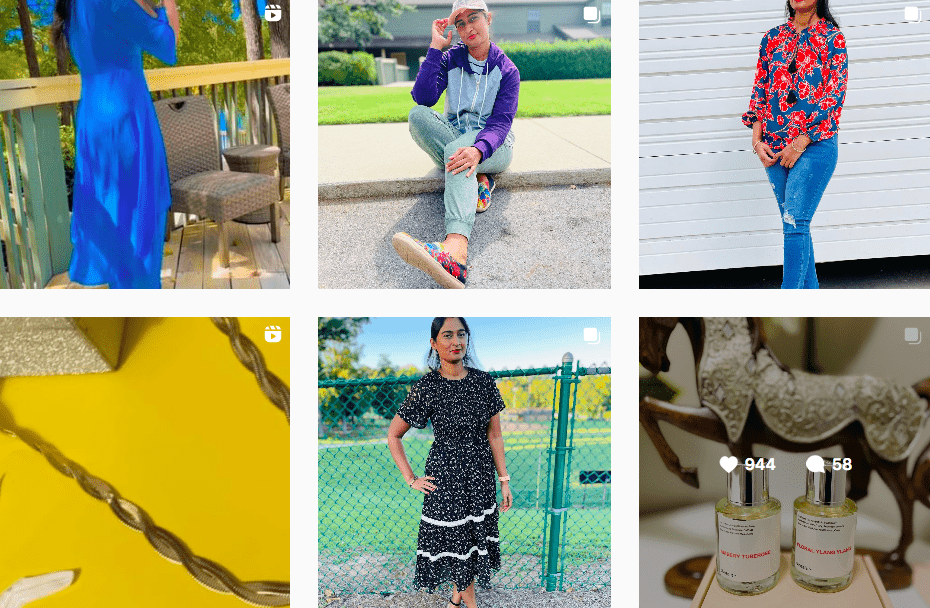 Representing South Carolina is Sarita. She's a fun fashion content creator and blogger injecting her unique personality into every bit of content she shares.
Content
It's laid-back vibes over here @sarita_ki_duniya. Whether she's dressed down in jeans and a tee or looking super cute in a crop top and boho skirt, we're getting all the girl-next-door, "come as you are" feels over here and we absolutely love it.
Sarita is another fashion content creator who lets us in on where she got what she's wearing or what brand it is. That means her followers can go out and get what she's wearing and perhaps stumble upon something else they like from your brand… sounds like Sarita would make a great Collab partner… just saying.
Other than fashion, Sarita also shares content on beauty and lifestyle, both of which complement her fashion content perfectly. Plus, she's featured paid partnerships in both of these interests as well.
---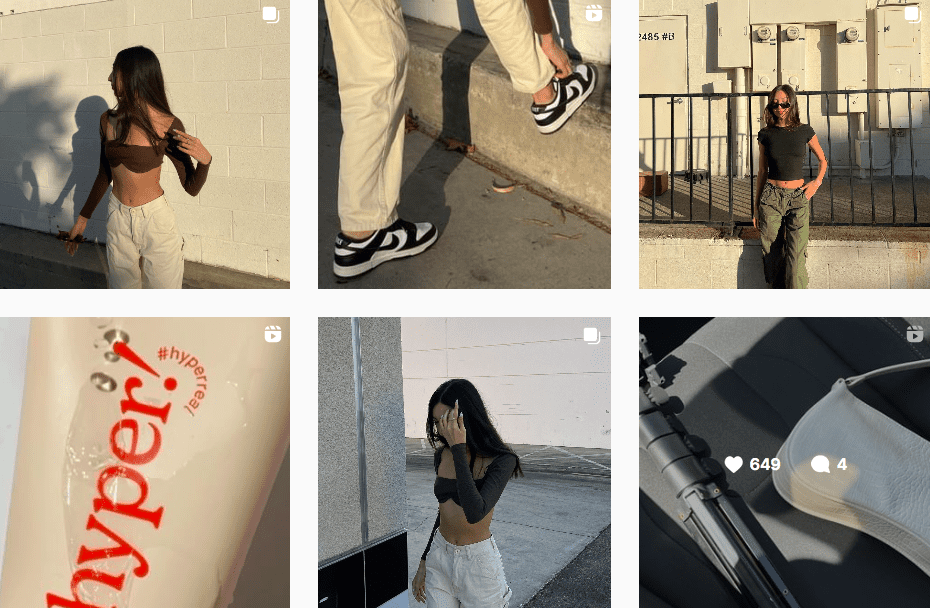 Meet fashion content creator and YouTuber from California, Marissa Ozuna. She's a marketing graduate with a passion for all things fashion, beauty, and wellness. So, she's decided to go full-time with a career in content creation.
Content
Let's head over to Marissa's YouTube channel – Marissa Rose. Here you'll not only find fashion hauls, outfit ideas, and style how-tos, but you'll also find makeup tutorials, self-care routines, unboxings, a day in the life, lifestyle content and so much more. This is the platform to head to if you'd like to get to know Marissa a little bit more.
Her Instagram page is more dedicated to fashion. Here you'll find all the outfit inspo you need. Marissa loves the minimalist look combined with neutral colors. So, if your brand offers the same style, a Collab with Marissa is a no-brainer.
You'll also find just a touch of beauty and lifestyle content on her Instagram page, but for more on that, her YouTube channel is where it's at.
---
We're headed overseas to Australia to meet Tiana Sala. She's a fashion content creator from Sydney; a creative who loves all things fashion. With a high engagement rate currently at 7.1%, there's no doubt her followers love the content she puts out.
Content
If you're all about summer and beach life, Tiana is the fashion content creator to follow. She has all the hot fashion inspo you'll need. She features summer outfits, bikinis, and swimwear, in general, to last you 10 summers without repeating anything!
Her specialty is fashion for curvy women, which her fans definitely appreciate:
"Love your work my girl."
"Maaaaaaaaaam!! You better staaaaahhhpp (heart eye emoji)"
"Looovvvveeee everything."
"I need them all"
"Love every single one."
"How everything matches omg obsessed."
"I love your content and your profile. It's a magnificent vibe!"
Her followers absolutely love her content and we have no doubt that you will too. This is one Collab opportunity you don't want to miss out on.
---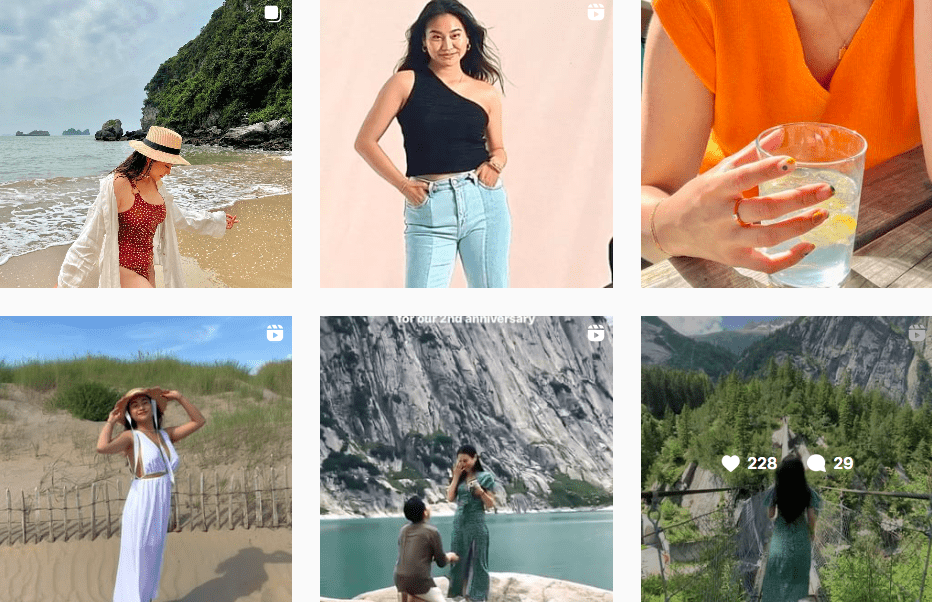 Say hello to Maya… she's a Vietnamese fashion content creator based in The Netherlands. She's also a marketing graduate and loves sharing content on fashion, beauty, lifestyle, and travel.
Content
A quick scroll through Maya's Instagram page looks like happiness caught on camera. Trust us, whether she's showing us how her husband proposed or simply posing playfully in the sun you can't help but feel happy too! That's right, there are no negative vibes over here.
When it comes to outfitting details, Maya doesn't leave her followers hanging – even when it comes to her wedding. Plus, discount codes come at you fast so get ready to save some money!
Maya also shows us some behind-the-scenes of what she's up to – a fashion shoot for example. She also gives her followers great skincare product reviews.
If you're looking to Collab with a fashion content creator who radiates positivity and feel-good vibes, Maya should be at the top of your list.
---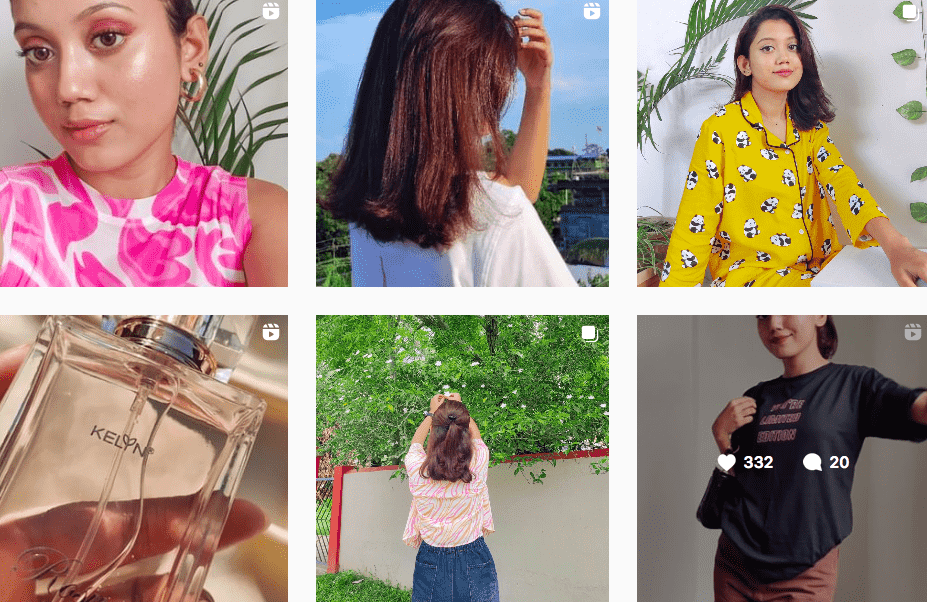 Representing India is beauty and fashion content creator, Nilakhi Kakati.
Content
Nilakhi does a fantastic job of blending beauty and fashion content. Great skincare, makeup, and a cute outfit are all needed to complete the look, of course!
She showcases everything from sleepwear to traditional outfits, oversized 'fits, casual wear, and evening wear. Nilakhi has you covered… literally.
She's no newbie when it comes to Collabs either. She's got a few secured with brands in fashion and beauty.
Her engagement rate sits at a solid 5.5%… let's see what her followers have to say about her content:
"Love the outfit… you look gorgeous."
"OMG perfect look"
"Wow they look so amazing, can't wait to try them"
"Such cute packaging"
"How adorable"
"You're slayinggg"
"Hey luv it… especially the presentation…"
"So gorgeous… nailed it"
There's more where all these comments came from… she's clearly a hit with her followers and your brand could be a hit too. You know what to do!
---
What do we love most about this round-up of fashion content creators? Their ability to be themselves, inspire and be creative – all through fashion. It's a vibe over here and the confidence is overflowing! We think Audrey Hepburn said it best…
"To pull off any look, wear it with confidence."