Flutter your beauty with organic eyelash care. Treat yourself to the Matcha Mint Green Tea Body Scrub. The clay that drinks up impurities and toxins on your skin. The Perfect Skin Serum. Enriching skincare for dry and dehydrated skin. Hydrating curls. Pampered skin. Holistic makeup. And lotion bars that make you sparkle. That's a whole load of beauty, cosmetic, and skincare organic goodness these brands have to offer.
All organic made with beauty at heart and waiting for you to spread their brand love with your followers.
Beauty lovers, creators, and influencers, these organic brands want to collab with you to promote their wellness, skincare, and cosmetic products:
You, plus these amazing organic products will make beautiful collabs.

Complete physical, mental, and emotional well-being. That's what Literally Organic is all about.
Long day? Calm your mood with a soothing 100% natural lavender and chamomile candle. Need that quick fresh hair feeling? Simply dust some natural organic dry shampoo onto your scalp and work it through your hair. Blemishes got you down? Treat your skin with Literally Organic's blemish cream to gently help remove dark spots and acne.
Get organic soaps, bath bombs, body care, hair care, skin care, hygiene products, and more from Literally Organic—wellness you'll love sharing.
Influencer Program
Literally Organic is looking for health, wellness, and lifestyle influencers to collaborate with.
Influencer perks include:
Pay-per-post sponsorship
10% commission on sales
---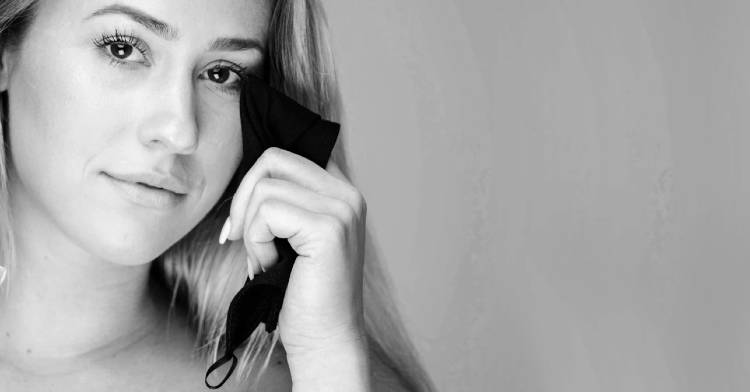 Look good.  Feel great. And eyelashes on fleek all year round.  There's no better way to flutter your glam in 2023 than with Endure Beauty.  Get organic eyelash care and skincare made for all skin types and especially for those with sensitive skin.  And if you're in the business of beauty, then Endure Beauty will get you kitted up. From the professional studio pack for estheticians, the beauty spar lash wash, under-eye therapy gel pads, lash artist case, wands, trays, and of course all those gorgeous lash extensions.
Influencer Application
This is the perfect brand collaboration opportunity for influencers in the beauty niche – especially those who advocate organic products.
As an influencer of Endure Beauty, you'll earn commissions on sales.
---
SIMKHA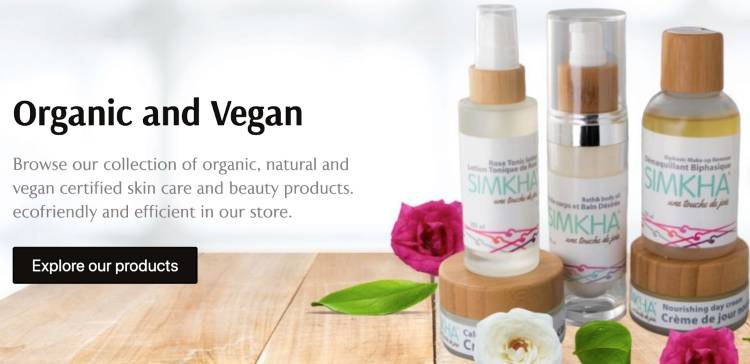 Clean. Softer skin. Improved tone. Cellulite removal. Can organic cosmetics get any more appealing than the Matcha Mint Green Tea Body Scrub from SIMKHA? It also relieves inflammation and fights against the effects of fatigue and aging. Made in Quebec, this brand offers a range of organic natural cosmetic and skincare products that will impress you with appealing skin benefits that make SIMKHA simply irresistible. From skin care cosmetics to their beauty and wellness subscription boxes, SIMKHA is certainly worth indulging in.
Vegan. Cruelty-free. And clean toxin-free.
Influencer Program
Are you an active social media influencer that would love to spread the love for SIMKHA with your followers?
This organic brand is looking to collaborate with beauty influencers, so you could be the perfect fit.
Influencers get a 10% commission on sales, a 40% discount, and also 5 free samples to get started.
---
Pronounce

If you can't pronounce it, then it probably isn't good for you. I'm sure you've heard this too. And honestly, I think we can agree that reading the ingredients list on commercial products these days is overwhelming and will probably leave you clueless. But not with skincare and herbal products from Pronounce. Handcrafted with certified organic ingredients, you'll get products like the amazing face bar formulated with good stuff including French green clay, Kaolin clay, and argan oil. Did you know that French green clay "literally drinks up impurities and toxins on your skin"? I'm sold on.
Influencer Program
Are you a regular person with a fun and energetic nature that would love to promote handcrafted skincare products?
If you're actively engaging online and offline with a positive attitude and you're up to snapping beautiful pics 3 times a month, then Pronounce would love to collaborate with you.
Influencers get free skincare products, commission on sales plus bonus earnings, and more.
---
Lala Skin Essentials

If beauty starts with healthy skin then healthy skin starts with Lala Skin Essentials. This brand has a range of organic skincare products for both men and women, you can shop for face masks, serums, and cosmetic butter. I think I've just discovered the perfect skin product. The Perfect Skin Serum. It heals blemishes and acne, prevents breakouts, it has amazing anti-bacterial and anti-inflammatory properties, brightens and tones, and it's a great treatment for dry and flaky skin. Wow, right?
Of course, made with 100% certified organic ingredients and it's cruelty-free.
Influencer Application
Are you creative, energetic, and outgoing with a passion for skin confidence?
If you're a beauty influencer and would love to motivate self-love by promoting the brand's organic range, then here's your golden opportunity.
Get a free essentials pack and your own coupon codes, then post pics and videos and you'll earn a 10% commission on sales. This collab opportunity is a 3-month term.
---
SoSimple Skincare

Do you struggle with dry and dehydrated skin? Naturally, beautiful skin is just 4 steps away thanks to SoSimple Skincare. This New Zealand brand boasts a range of waterless skincare products formulated specifically for dry skin. Imagine enriching and moisturizing your skin from cleansing to hydrating to moisturizing and treating with SoSimple Skincare. Healthy skin and an improved complexion start right here.
Influencer Application
Bloggers and influencers with a passion for beauty, health, organic living, and wellness, the SoSimple Skincare brand would love to collaborate with you.
Promote SoSimple Skincare and you could earn a 30% commission on sales. There are offline earning opportunities as well. So if you're passionate about natural skincare, this is an ideal collab fit for you.
---
London Ivy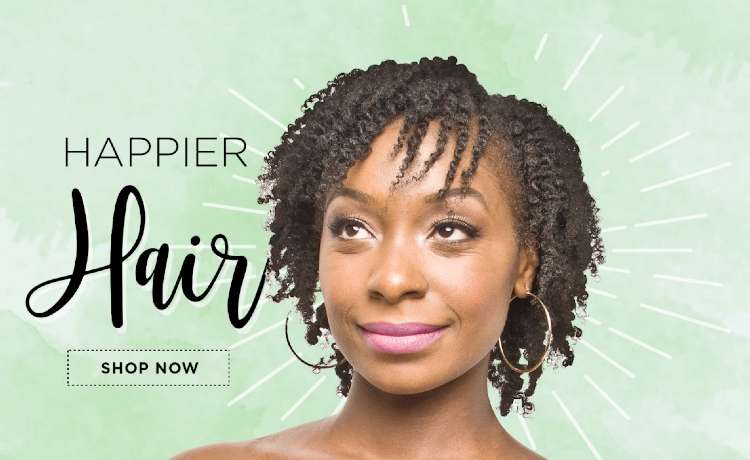 Hydrate your curls, pamper your hair and body with argan oil, replenish moisture on your skin with a spritz and clear your skin with beauty essentials. How? With London Ivy. Squeaky clean, revitalized, and oil-treated for supple and smooth skin – the clear skin beauty essentials pack is surely a must-have for acne-prone combination-oily skin.
Shop more natural and organic skin and hair products from London Ivy.
Influencer Application
Do you have a website, YouTube channel, or social media presence and would love to promote London Ivy?
Then you could very well be their next influencer.
If you are, then you'll have the potential to earn a commission of 10-25% on sales plus receive special offers.
---
Ammoura Cosmetics
If you're passionate about giving your skin the wellness that it deserves, then get custom blend makeup from Ammoura Cosmetics. This holistic non-toxic range of cosmetics is infused with pure mineral botanicals to give you healing, calming as well as anti-aging benefits. Shop face, cheeks, eyes, and lips makeup from Ammoura Cosmetics. Get your product recommendation based on your skin type, tone, and sensitivities.
Influencer Application
Ammoura Cosmetics is looking to collaborate. They have a Pro Ambassador program for professional makeup artists and also an Enthusiast Ambassador program for makeup lovers.
So here's your opportunity to earn free products and discounts. You must have at least 500 followers and be willing to publish one post for the brand per week.
---
Terrestrial Organics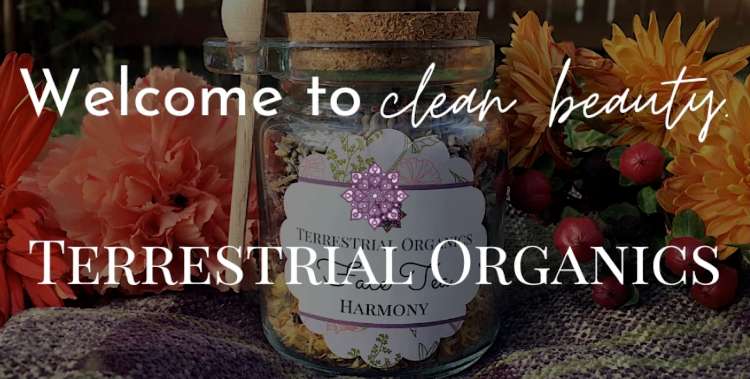 If you love lotion bars but without the discomforting artificial stuff then you need to check out Terrestrial Organics. Get organic handmade beauty products like the organic shimmer lotion bar that will sparkle you all over, or the organic mineral tinted lip balm to nourish and hydrate those lips and give them flattering tints of color and shimmer. Get organic eyeshadows, highlighters, and more from Terrestrial Organics.
Influencer Application
Are you passionate about clean beauty? Would you love to promote Terrestrial Organics?
Beauty influencers get monthly freebies, 25% coupons, and more.