Afluencer. The platform that brings brands and influencers together for money-making Collabs that can skyrocket their success.
We tend to harp on about our service. Afluencer this… Afluencer that. What can we say? We believe in this platform and we know it works. This is our baby and, well, you may think our opinion might be biased. So, instead, we thought we would let one of our customers tell you their Afluencer success story.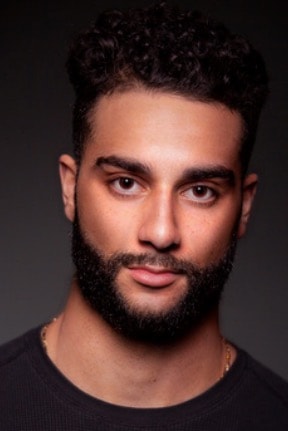 This is Raphael. He developed and produced an awesome workout product. Next, he needed fitness influencers to help spread the word about Vela!
Here's how Raphael, on a shoestring budget, recruited more than 100 fitness influencers in just a few months for Vela…
What challenges did you face?
One of the biggest challenges was believing in myself. Jumping into unknown waters can feel like walking in a tunnel in darkness with no light in sight. It took consistency, boldness, and the ability to continue to walk the path of believing that others would connect with the story, and the vision, and ultimately want to walk the path with me on building this brand.
Once I got out of my own way, things started to fall into place and I would see and take opportunities as they came.
How did you overcome them?
It was not an overnight thing. I would see success in bands selling, people telling me that the band is working for them and that they like how it feels, and getting constructive criticism on the brand, the messaging, and the product. All of this is helpful on the journey because I look at myself as an artist creating for people. I need to hear what people are saying to know how to move forward to create more.
What future plans are in the works for Vela?
There are more fitness products in the works, clothing, and continued affiliate opportunities.
How has Afluencer helped attract the ideal Influencer for Vela?
Afluencer has helped with attracting influencers from many walks of life. It's been a great way to bridge the gap and connect people to the brand and product.
How has it helped you to overcome the challenges you had before?
It's made it easier to gain influencers to get the word out about the product. It's a true blessing.
How is Afluencer different than other alternatives you've tried?
Afluencer's customer service is great. Brett and Lisa have been helpful in staying in the loop with me, introducing me to influencers, and getting things moving in the right direction.
What is your favorite feature? Why?
I love the access to influencers, it's become easy to accept potential Collabs and move them to the next steps of partnership.
How has this product/service helped you achieve your business goals and what has your return on investment been?
It's helped with building the influencer team and I've seen some revenue come in.
---
This is but one of many Afluencer success stories. There are so many stories of humble one-man-band startups becoming multi-million dollar enterprises through social media influencers.
So how can you get a piece of this action? By joining Afluencer, of course! It's the place to be. Our large database of brands and influencers continues to grow with people from all corners of the globe.
If you need guidance, we have loads of resources to help you. For example, if you're just getting started, here is a detailed guide with steps to creating your brand profile and post Collabs. Alternatively, you can watch this demo for a practical breakdown with Brett – Afluencer's Founder and Chief Matchmaker! 🙂
If like Vela, you're a brand in the fitness industry, you too can harness the power of influencer marketing. There has been rising popularity in health and wellness. The awesome thing about influencers is that they have the trust of their followers. So, not only can they promote your product, but they also have the ability to convince people that your product is what they need to attain their fitness goals.
Hey, what can we say? Influencers are trendsetters and your brand can benefit from this.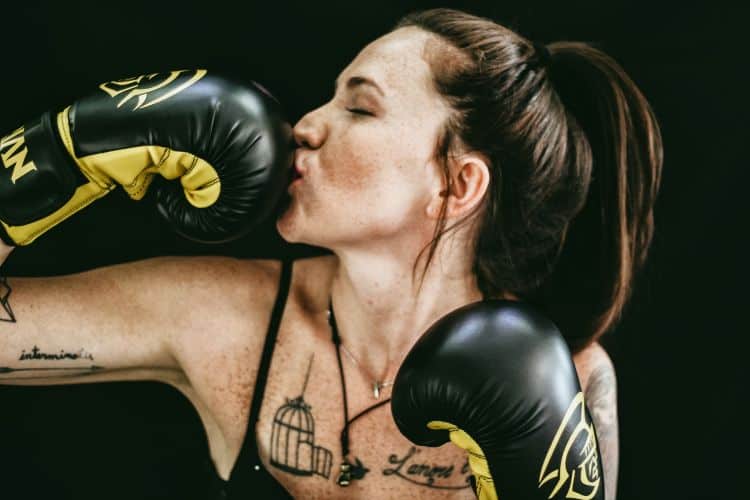 Check out this awesome list of fitness influencers to Collab with. See how we love to make influencer marketing easier for you 😉
Not in the fitness industry? We got you covered as well! While we often compile lists of top influencers in various categories, this piece is the ultimate. It features over 400 – FOUR HUNDRED – social media influencers and content creators to look out for in 2023. We've broken it down and split them into different categories to help you find the perfect influencer.
Sign Up With Afluencer at Any Point in Your Brand's Journey
Do you need to be an already well-established brand to get started with afluencer? Nope. Whether you've literally just started or have been in the game for a while and need a bit of help finding the perfect influencer, Afluencer is the platform for you.
What's your Afluencer success story going to be? We can't wait to find out!