Skin protection from being chewed up by the jungle. Soulful enamel mugs. Apparel for your fishing trips. Healthy bars for the active adventurer. Twinkling camping decor. Camping gear rentals. And a sunscreen brand that will get you hooked on extreme outdoor adventures.
Unforgettable experiences. Amazing stories. And awesome pictures and videos to inspire the rest of the world.
Outdoor-loving influencers, we've found fun brands that are looking for influencers like you to collaborate with in 2023:
So gear up, get out and start your influencer journey with these brands!
Rugid Outdoors Brand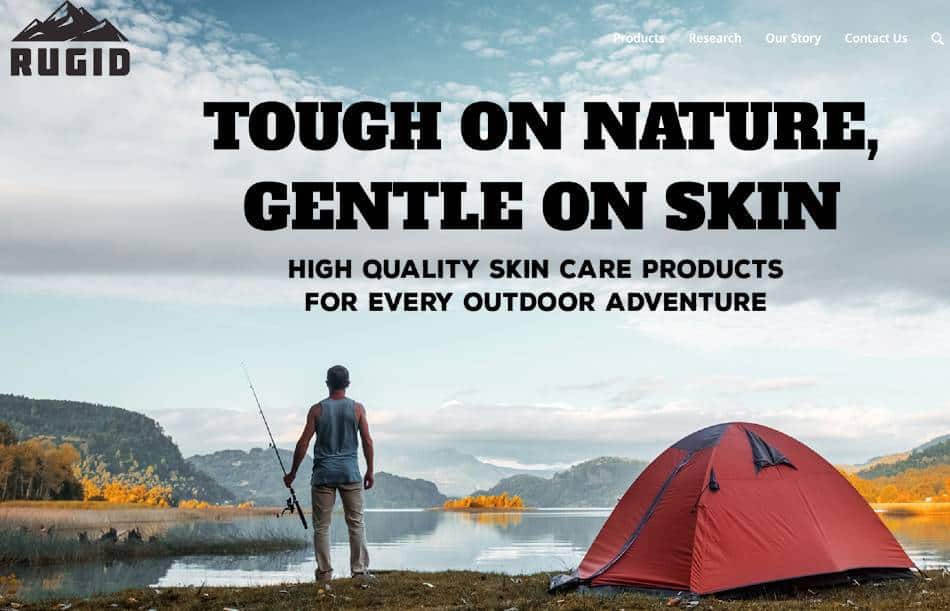 When the adventure bug catches you, so do a whole lot of other things. Sunburn, insect bites, weird rashes, and a whole lot of dirt later – living your best outdoors life just took an unpleasant turn. Where you look like the jungle ate the living out of you and spat you out with peeling skin, red patches, and bumps – because you had to live to tell the tale.
Save yourself from all that drama and get outdoor skin protection products from a brand that understands your needs—Rugid Outdoors.
Get high-quality alcohol-free hand sanitizer that keeps your hands clean and moisturized, itch and pain relief stick for insect bites and irritations, zinc oxide physical sunscreen lotion for SPF 36 water-resistant protection, and DEET-free insect repellent lotion that's tough on insects but gentle on your skin.
Influencer Application
Outdoor enthusiasts in the U.S, collaborate with Rugid Outdoors and get discounts, bonuses, and commissions.
Share your love for these outdoor skin protection products on Facebook, Instagram, or Twitter.
---
Kawartha Outdoor Brand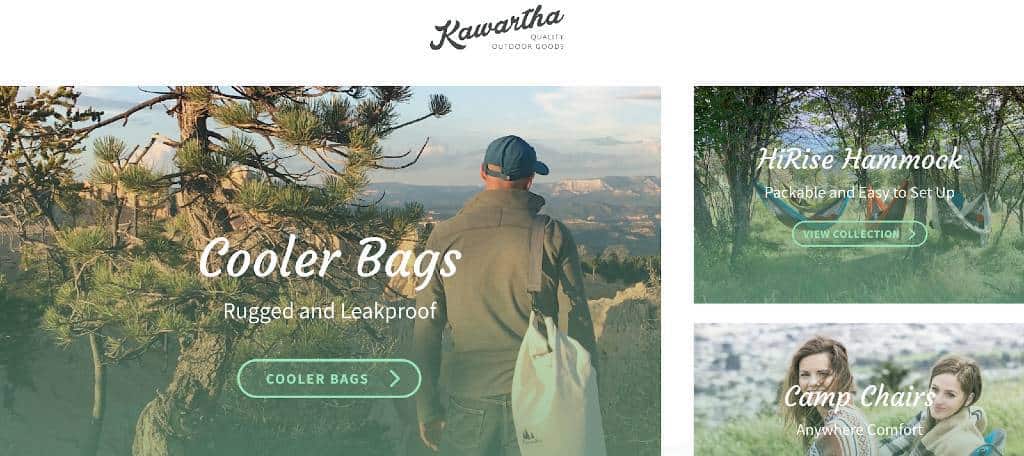 Feeling brave enough to wander far from civilization? Then uplift your adventure spirits with quality outdoor gear from Kawartha Outdoor. From rugged leakproof cooler bags, portable easy-to-set-up hammocks, comfy camp chairs, and cosey camp blankets, to the must-have enamel mugs for the most soulful coffee you could enjoy in the middle of nowhere.
And let's not forget to grab some Campkins – the perfect camp napkins that are great for dishes, showers, sun protection, bandages, and more. No more paper towels.
Influencer Program
Are you an adventurer? Do you absolutely love Kawartha Outdoor branded products? Use their outdoor gear and tell your own stories with your influencer content and share the love with your friends and followers.
Influencers get free and discounted gear, early access to new products as well as prototype testing opportunities.
Kawartha Outdoor would love to get product feedback from their influencers too.
---
Grudéns Fishing Brand

The soul-filling pleasure of fishing – is something all fishing enthusiasts understand. And strange enough, you don't even need to catch anything to feel the emotional benefits. It's filled with journeys and stories – shared with people dear to you or perfectly enjoyed alone. So, for the love of fishing, Grudéns Fishing Apparel will get you best geared up with full fishing apparel. From fishing jackets, fishing bib pants, and fishing boots, to tees and accessories.
Get all the fishing gear you need for men, women, and kids – commercial and sports fishing gear included.
Influencer Application
Are you a fishing enthusiast that would love to promote Grudéns Fishing Apparel along with your amazing experiences?
This outdoor brand partnership opportunity is for you.
In your application, you'll need to upload your fishing resume.
Get your rods ready and reach out to Grudéns for a collab.
---
Real Food Bar Healthy Outdoor Brand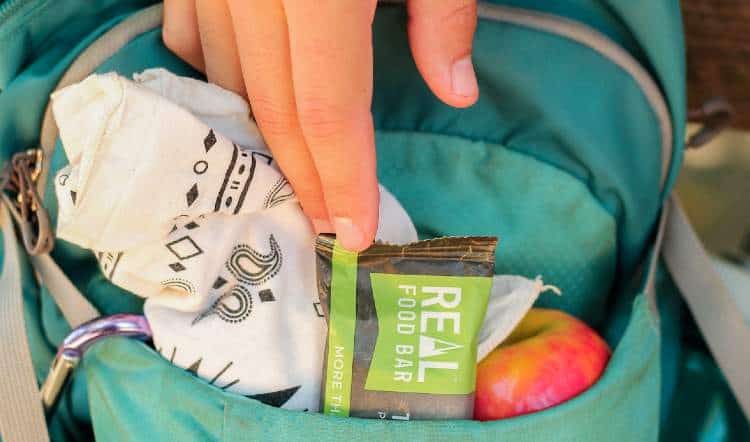 You know what an outdoors-loving health-conscious enthusiast needs? Real Food Bar. Because plant-based protein meal bars will keep you fueled up in the most healthy and convenient way possible. Packed with plant-based protein, gut-friendly fiber, and complex carbs – these bars are made from real kale food base, nut butter, plant protein, quinoa, and fruit. They're healthy for you and good for the environment too.
Available flavors include cacao sea salt, peanut butter, cherry cashew, and more.
Influencer Application
Are you an adventurer that's passionate about eating healthily? Would you love to inspire others to do the same?
Collaborating with this healthy food brand is an awesome opportunity to do so. Influencers get monthly discounts as well as free bars for referrals.
---
Madera Outdoor Artsy Brand

There are two types of outdoor lovers—the normal outdoor fanatics and then there are those that go the extra mile with their enthusiasm. These are the people that will whip out a far-from-the-ordinary hammock, in an unbelievable color and spectacular art design. They will even bring decor to the bush with their twinkling camping lights. And of course, they'll also be sure to bring the world's most sustainable coffee: Wilderness Coffee. Because it's 100% compostable, 300% carbon negative and it's a fair trade coffee.
These adventures go the extra mile to make their experience extra amazing. How? They clearly shop from Madera Outdoor because that's where you can find such amazing gear.
Influencer Application
Influencers, promoting this epic outdoor brand will not only light up your social media and get your followers excited but will also earn you commissions, get discounts and even score you some gift cards.
This is a pretty epic collab opportunity.
Make your experiences extra amazing and start collaborating with Madera Outdoor.
---
Outdoors Geek

Living the outdoors life can become a very expensive passion, especially when it comes to buying gear. But thankfully there are sites like Outdoors Geek where you can rent camping and backpacking equipment. Rent a tent, get a camping package, a backpacking package, or even a high-end glamping setup. Outdoors Geek has the largest collection of camping gear in the world from top brands, available to rent. They even have camping gear for kids.
What's also great is that you can rent to buy.
Influencer Application
Would you love to spread the word about Outdoors Geek with your followers? This collab opportunity may be a great hit.
In your influencer application, be sure to let them know how you wish to promote them.
---
Active Life Company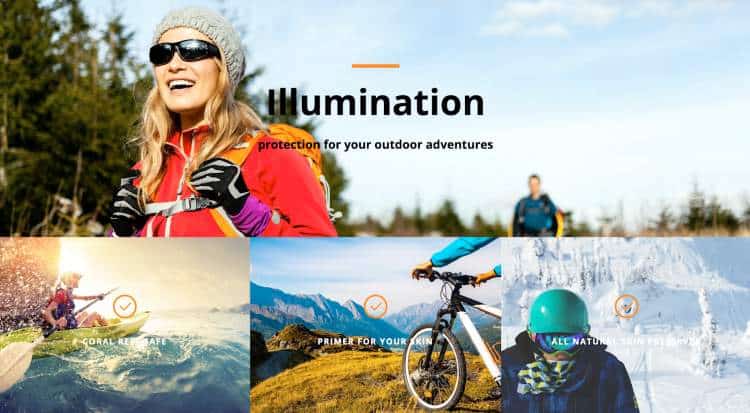 This sunscreen will get you hooked on extreme adventures. Because Active Life Company has formulated the best all-natural SPF 30 sunscreen. It's broad-spectrum UVA and UVB protection, coral reef safe, hydrating, non-greasy and it's 40-min water-resistant. No parabens and it's not tested on animals.
It's also infused with antioxidants to prevent sun damage.
Whether you're out in the dirt, water, sand, rock, or air – Active Life Company is the perfect sun protection companion.
Influencer Application
Adventurers, would you love to take Active Life Company with you? Share your content, write articles or shoot videos that inspire the outdoor lifestyle with this great product.
Influencers receive free products monthly to review and create content. You must be able to commit to a 3-month contract.
---