2023 is going to be a fantastic year for Influencers' looking to Collaborate with delicious Food Brands.
Artisan olive oils. Plant-powered legume pasta. Food cultures and cooking classes around the globe. Full of flavor healthy food. Smoky culinary superfood. Indian cuisine on the go. Latin American and Asian food tours. And fulfilling 100% grain-fed sirloin beef bars.
Foodies, here's a feast of amazing food goodness to make your followers hungry for more.
Food and travel. Food and lifestyle. Also food and health. Don't forget food and friends. Food and family. Just food and so much more food!
Whatever you enjoy your food with, here are some fun Food Brands looking for Influencers like you in 2023:
So food-loving influencers, do you have an appetite for these Collab opportunities?

We all love good food. But preparing comforting home-cooked food day after day can really wear down even a pro chef.
Tastily is offering you the opportunity to have a vacation away from the kitchen with its pre-made meal subscription service. Well, you'll still need to hop in the kitchen for 3-minutes to pop their meals in the microwave or oven.
But after 3 minutes, you're out of that kitchen and demolishing dishes like Satay Prawn Noodles, Chicken Fajita Bowl, Curried Squash Laksa, Miso Glazed Salmon, Benin Smokey Chicken, and so many more mouth-watering meals.
The menu showcases over 25 fresh chef-made meals inspired by recipes from around the world.
They offer weekly, fortnightly & monthly delivery options. So how often do you want that vacation? 🙂
Collabs
Tastily is calling out all UK-based Influencers and Content Creators who wholeheartedly love food.
It doesn't matter if you create content on blogs or social media platforms, just as long as you have audiences who will appreciate these yummy pre-made meal subscriptions.
So if you think you'll make a great Collab partner, this genius Food Brand wants you on their team.
---
A home is not a home without a Peppermate product. Celebrities around the world just can't stop praising Peppermate's well-crafted pepper mills and grinders.
The Brand has been creating trusted kitchen tools since 1982. Those guys are vintage!
If you're looking to add that gourmet touch to your culinary life, then Peppermate is a must-have!
Don't just take my word for it. How about Ina Garten's words too? Celebrity chef Ina is always seen using Peppermate on her Food Network cooking show.
Peppermate is not only home to some of the best quality mills and grinders but they also offer other kitchen tools. They have knives, graters, peelers, chopping boards, and even gourmet peppercorns and spices.
Collabs
Peppermate is excited to invite all Influencers in the cooking & food space to take their unique pepper grinder for a spin. But they also want you to post about your experience.
So reach out to Peppermate and grab yourself one of their awesome grinders. Then get in the kitchen and record yourself preparing the most delicious meal!
Buy hey, no pressure on the video. Though it would be cool, just a regular post with images would be sweet too.
And your reward: a free Peppermate grinder to review and a 20% commission on sales.
---

"Flooding the world with sweet positivity". This is what Janlitlfeather Gourmet is all about—one sweet treat at a time. Nibble on their candy and toffee popcorn collections with mouth-watering flavors like Tasty Tangerine, Maryland Crab, Blastin' Blue Raspberry, Crazy Coconut, Wicked Watermelon, and so many more tasty treats.
To satisfy your cravings, grab a few bags of Janlitlfeather Gourmet popcorn, and share the love with your followers.
Snack time, anyone?
Influencer Program
Janlitlfeather Gourmet is looking for food influencers to Collaborate with.
---

The irresistible aroma and fulfilling taste of your favorite freshly brewed coffee invigorate your morning, sip after sip. Whether it's the breakfast blend, African espresso, house blend, 6-bean blend, French roast, or Italian roast (and more)—get your roast-to-order and hand-packed fresh coffee from Killashop's Gourmet Coffee.
Influencer Program
Food and coffee influencers who are ready to work with brands, you're invited to Collaborate.
Influencer perks include:
---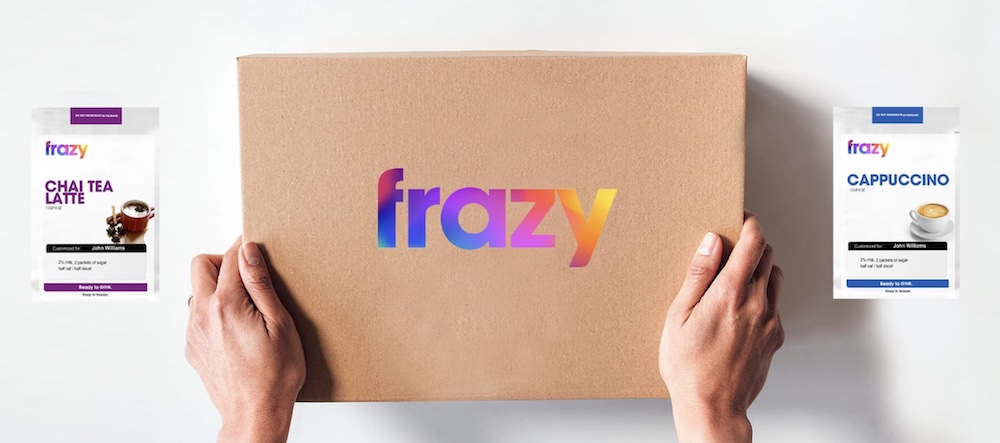 Having your favorite barista-made coffee just got snazzy with Frazy. The world's first virtual cafe—where your custom coffee is a few clicks away and shipped frozen to your door.
Step 1. Select your classic beverage. From chai tea latte, cappuccino, vanilla latte, and caffè latte, to americano.
Step 2. Customize it to your taste preference. From milk type to sweetness, caffeine content, and you can even add espresso.
Step 3. Frazy baristas prepare your delicious coffee and your frozen pack will be shipped to your door—ready to enjoy at your convenience.
Hashtag #coffeetime.
Influencer Program
Frazy is looking for coffee influencers to Collaborate with.
Influencer perks include:
Pay-per-post sponsorship
15% commission on sales
---
Well, if there's any life improvement we all need, it's got to be simpler healthier cooking—especially considering our busy lifestyles. And that life improvement couldn't come easier than with the JOYOUCE air fryer. That's all you need. Oilless cooking, it's easy to use, and you can enjoy your favorite meals with ease. From crispy chicken wings, juicy chicken roast, and tasty potatoes, to even air-fried cakes.
Easy cooking, healthy meals, and no stress. Dinner time is a breeze thanks to JOYOUCE.
Sounds like fun recipe videos and delicious food pics are about to drop on your social media.
Influencer Program
JOYOUCE is looking for health, food, and lifestyle influencers to Collaborate with their brand.
Influencer perks include:
Pay-per-post sponsorship
10% commission on sales
---

If your cup of coffee is the highlight of any ordinary moment, then let me introduce you to Lina Premium Coffee. Ready to savor the aroma of 100% Arabic Colombian Gourmet coffee in your home? Discover your new favorite from their collection of best-sellers: Estate Finca La Lina, Maypop (Tropical Fruit), and Estate City Roast.
A good friend, a good chat, and a great cup of coffee coming right up!
Influencer Program
Calling all coffee lovers who are pumped to partner with caffeine-induced food brands. Lina Premium Coffee would love to Collaborate with food, coffee, and lifestyle influencers.
Influencer perks include:
Pay-per-post sponsorship
5% commission on sales
---

Need to season a new life of flavor into your old recipes? How about Christy's Chile Lime Seasoning on your chicken wings or veggies for mouthwatering happiness? Or Taco The Town Seasoning that will blow your traditional taco away. And you've got to turn your coffee or smoothie into a delicious treat with the American Apple Pie Seasoning. Get these and so many more top-quality handcrafted seasoning blends from Tiny Little Chef.
Great seasonings without the bad stuff. Non-GMO, MSG-free, gluten-free, preservative-free, and no added sodium.
All this flavor deserves a social media sprinkle—don't you think?
Influencer Program
Tiny Little Chef would love to Collaborate with food, health, wellness, and lifestyle enthusiasts with 5,000+ followers in the USA.
Influencer perks include:
15% commission on sales
Free 4-pack of seasonings
---

Do you have an appetite for a high-quality artisan culinary experience? Well then – your kitchen, your pallet, and your social media feed are about to liven up with the enticing flavors of We Olive.
Like a drizzle of sweet tangy Aged Balsamic Vinegar on your favorite salad. The buttery citrus flavor of Organic Meyer Lemon Olive Oil on a traditional roast. Or the irresistible sweet grass aroma of Arbequina Blend Olive Oil on French bread.
Mmm, yes, please!
From handcrafted artisan olive oils, and tapenades to mustards and balsamic vinegar—We Olive will certainly inspire an anticipated fun, healthy, and tasty cooking experience.
Influencer Program
We Olive is looking for food, health, wellness, and lifestyle influencers that love artisan foods and are passionate about cooking and heart-healthy foods.
Share the health benefits of extra virgin olive oil with your followers through delicious meals and spread the love for We Olive.
Influencer perks include:
Pay-per-post sponsorship
20% commission on sales
Free products (depending on the size of the influencer's following)
---
---
Tolerant Organic – Single Ingredient Food Brand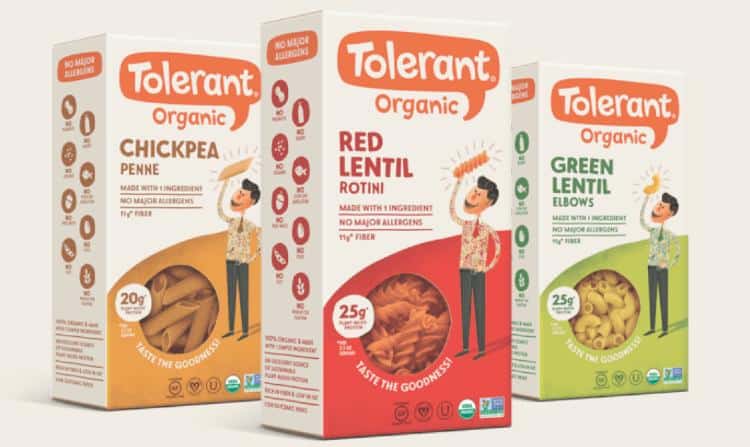 It's an amazing time to love food. Why? Well, because there are so many healthier alternatives available. Like single-ingredient legume pasta from Tolerant Organic. Get plant-powered pasta like chickpea penne, red lentil rotini, and green lentil elbows. It's certified organic, vegan, gluten-free, non-GMO, kosher and so good for you.
Influencer Application
Any registered dietitians and nutritionists in the house who are keen to partner with organic food brands? Then this brand Collab opportunity with Tolerant Organic will get you exclusive products to help your food-loving clients.
In your application, let them know why you'd love to spread the word about Tolerant Organic and how you plan to do so.
---
Cookly – Cooking Classes Around the World

I think my new hobby is going to involve learning about food cultures through booking cooking classes with Cookly. Because traveling plus food is the perfect combo. With Cookly, you can book cooking classes all over the world as you travel. From Bangkok, Rome, and Mexico City to Barcelona. How do the "Roman Countryside Winery Tour and Pasta Making Class" sound? How amazing is that, right?
Influencer Application
Are you a travel enthusiast with a love for food? Are you looking to team up with world-class food brands?
A Collab with Cookly is certainly a great way to spread your influence.
Get a free cooking class and create a review with both images and videos.
This is a great opportunity for foodies, bloggers, photographers, and cultural explorers.
Influencers also get a bragworthy Cookly badge for your website.
---
Foods Alive – Healthy Food Brand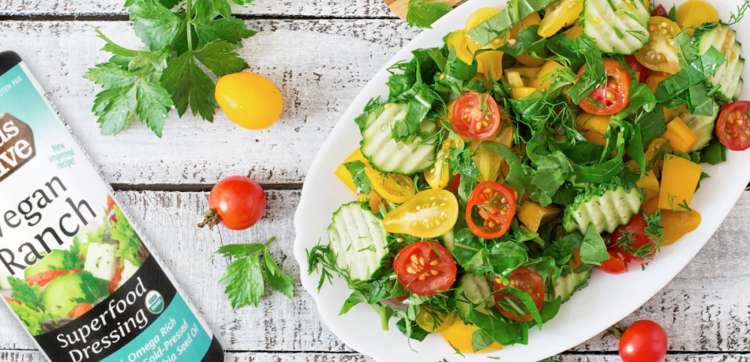 The best healthy food is tasty healthy food. If it's good for your health plus makes your taste buds dance, then it deserves gold stars. Gold stars to Foods Alive then. Get real healthy food that is full of flavor, texture, and taste. Made from clean and organic ingredients, get foods like coconut curry, creamy Italian organic superfood dressing, white mulberries, and chocolate macaroon power crackers.
Nom, nom, nom.
Influencer Application
Are you an influencer that is passionate about healthy food and has an audience that would love this brand?
Then share the love for real foods from Foods Alive with 3 creative posts per month and get a $50 voucher every few months.
---
Freekeh Foods – Smoky Flavor Superfood Brand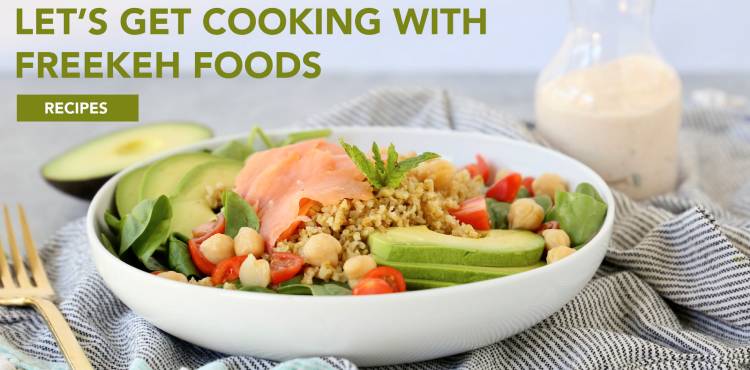 Foodies, are you up for trying something new? Perhaps freekeh? Say what? Freekeh. It's a culinary superfood made from young green wheat that is fire-roasted. It has a smoky flavor with a nutty texture. Explore all the culinary possibilities with Freekeh Foods. Get your supply of freekeh and discover recipes like the eastern Mediterranean freekeh or the wholesome freekeh avocado breakfast bowl and so much more.
It's sustainable, non-GMO, and rich in protein and nutrients.
Influencer Application
For influencers with a craving for food brands, Freekeh Foods has an exciting Collab opportunity for you.
Approved influencers get a starter pack including 3 freekeh flavors, a cookbook, coupons, and also a special gift. What an awesome way to start a Collab, right?
But it doesn't end there. They'll also continue to send you supplies of freekeh plus new recipes monthly.
---
Tuk In – All-Natural Indian Cuisine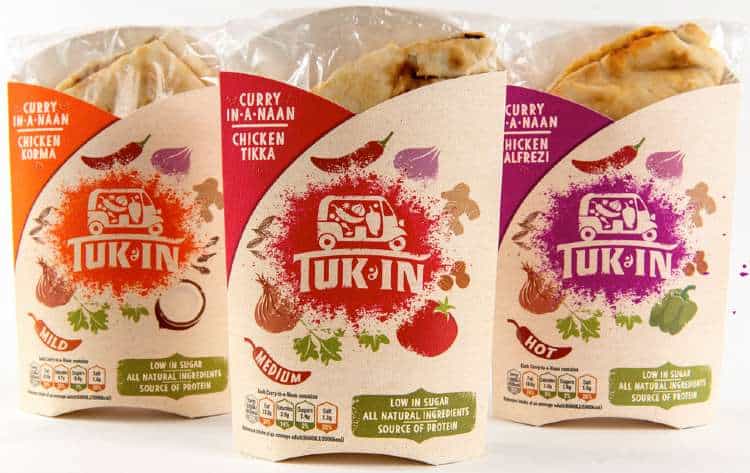 Spicey. Flavorful. Full of soul. Delicious curry. Fluffy naan. What more could an Indian food lover need? Well, Tuk In is all you need for your appetite for Indian street food on the go. From chicken tikka to vegetarian curry options, you'll most certainly be finger-licking in Indian food happiness. Tuk In is available throughout the U.K. and also in certain parts of Europe.
Influencer Application
Are you an influencer student with a love for Indian cuisine? Are you also an outgoing person?
Then join the Tuk In brand and spread the word on your campus about their mouth-watering food.
---
A Chef's Tour – Perfect for Food-Loving Travelers

Insert high-pitched scream.
I'm sorry if my scream freaked you out. But I'm just super thrilled to discover A Chef's Tour. So picture this. Food tours across Latin America and Asia, led by cooks, chefs, and local foodies. From the "Mumbai Secret Street Eats by Train" to the "Local Noodle Join in Old Phuket Town". O.M.G. My stomach can't get any more excited than this.
This is a perfect food experience for solo travelers, couples, and also families.
Influencer Application
Are you just as excited about A Chef's Tour as I am? Do you also get excited about Collabs with awesome food brands?
Get a free food tour, create a review, promote A Chef's Tour with your followers and then on top of that, earn a commission of 10% on food tour sales.
This is a perfect Collab match for photographers and travel bloggers – that love food, of course.
---
Meatsmith Bar – 100% Grass-Fed Sirloin

Need something interesting to nibble on when you're on the go? How about a beef bar from Meatsmith Bar? Not just any beef, though. 100% grass-fed sirloin. Made by Canadian chefs, get bars like the maple sriracha beef bar and the wild blueberry and smokey BBQ beef bar.
Straight from the farm to your pocket, packed with 10g of protein – Meatsmith Bar is the gluten-free portable protein bar that will certainly keep your hunger satisfied on the go.
Influencer Application
Are you passionate about quality food and nutrition?
Would you love to share Meatsmith Bar with your followers?
Great, because if you Collab with Meatsmith Bar you get samples, discounts, and promotional material.