Charming girl next door. Insta-fabulous glam. Party and festival-loving vibes. Striking sophisticated fashion. Dazzling professional makeup artist. And a bubbly trendy military worker.
These fashion-loving and beauty-loving influencers are buzzing the 2023 feeds of Instagram.  You'll love them. They'll inspire you. And you may find yourself with new clothes and makeup as a result – for the better, of course.
These influencers are rising up and growing their audiences, so they are a perfect opportunity for fashion and beauty brands looking to collab with micro-influencers.
So here are our picks of beauty and fashion influencers that are rising in 2023:
Check them out, drop them a DM, and get collaborating away.
Melissa is your charming easy-going girl next door.
She loves fashion, beauty, and fitness. Oh and she's a fan of Ellen DeGeneres – so much that you'll catch her in the show's audience more than a few times.
Melissa's sweet personality will warm you up to her. Whether she's doing clothing try-ons for Target on her Instagram stories, showing off a gorgeous Valentine's Day sweater, workouts at the gym, trips with her husband, get-togethers with family, or attending social events like baby showers – Melissa's followers will find comfort in her realness. She has a relatable nature to her that will make it easy for any young woman to connect to.
The outdoors is certainly a highlight of her lifestyle – spending much time out with her dogs, out in the woods, out in parks, and having fun at the beach from time to time.
Oh, and she also happens to be a flight attendant. And yes, she takes her followers with her around the world with her occasional travel posts.
Melissa actively promotes RODAN + FIELDS, a skincare brand. Recently, she did a story about paid partnerships promoting Target. And you'll also catch her promoting fitness-related brands.
For everyday fashion and beauty Collabs, Melissa is the influencer to connect with, in 2023.
---
Alondra – Fashion & Beauty Influencer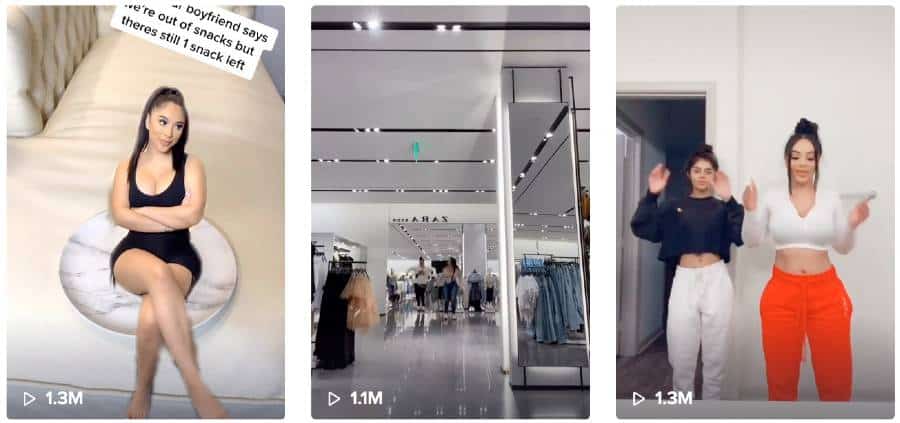 Alondra is a pop culture fashion and beauty macro-influencer making big moves all over social media in 2023.
Let's start with her rising 698k follower TikTok profile. Alondra is mostly dancing it up to hot challenges and beats – always on fleek of course.
But we're just getting started.
Well, because her original influence is rooted in her super large 1.9 million followers Instagram profile.
Alondra's makeup talent with her insta-fabulous beauty plus her sassy style with her curves makes her as attention-grabbing as she is. From her catchy pics to her transforming makeup videos, Alondra's influence is outstanding. We're talking about an engagement rate of 22%+. For a macro-influencer, this is quite rare.
Neon green outfits, dazzling dresses, seductive swimwear, and lingerie – striking Alondra has her followers dazzled post after post.
There's more.  Followers can indulge more in her personal life on her 886k-subscriber YouTube channel.  Alondra is a content star, creating on all the buzzing social channels.
As far as Collabs go, Alondra promotes a range of beauty and fashion brands, including her own eyelash extension line.
If you're a beauty or fashion brand looking for influencers to help you reach a massive audience in 2023, then Alondra is your girl.
---
Joanna Elmira – @joannahenraat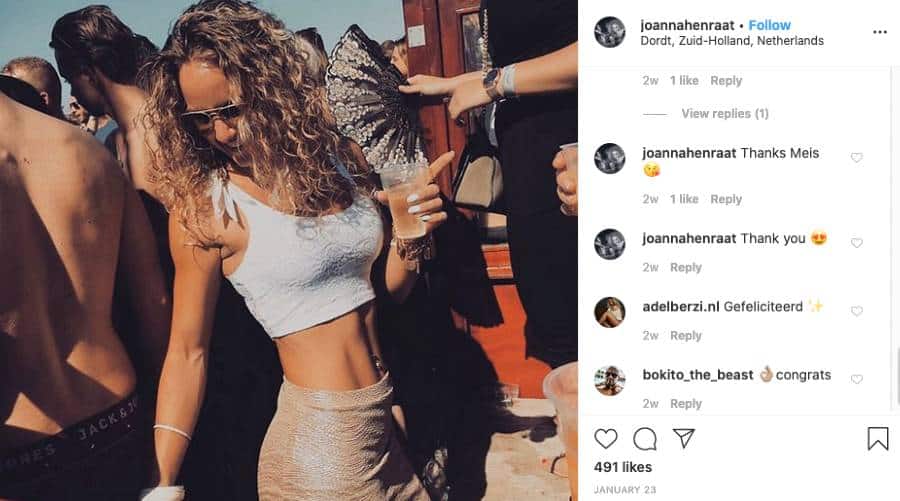 Curly hair, mature woman, athletic body, and fun personality. This is your girl Joanna.
She's a fitness enthusiast with a love for fashion, beauty, and lifestyle.
Based in The Netherlands, Joanna is all the fun every girl needs to be inspired to live on the light side of life. From party to festival hopping with her girl squad, she'll dazzle you away with her fun chic outfits.
And her fitness lifestyle cannot go unmentioned as she has the body to show for it. You'll catch her in badass fitness apparel when she's out at the gym.
Joanna certainly knows how to style up for any occasion. From girly boho outfits, hot denim shorts, to sassy gym wear and sparkly party wear.
She's currently an ambassador of GORILLA WEAR USA, a fitness apparel brand that she promotes all so effortlessly.
And if she's not buzzing the nightlife or rocking the gym, she's hanging out with her dog. Joanna is no doubt an animal lover at heart.
---
MASHA – @mashabeauty1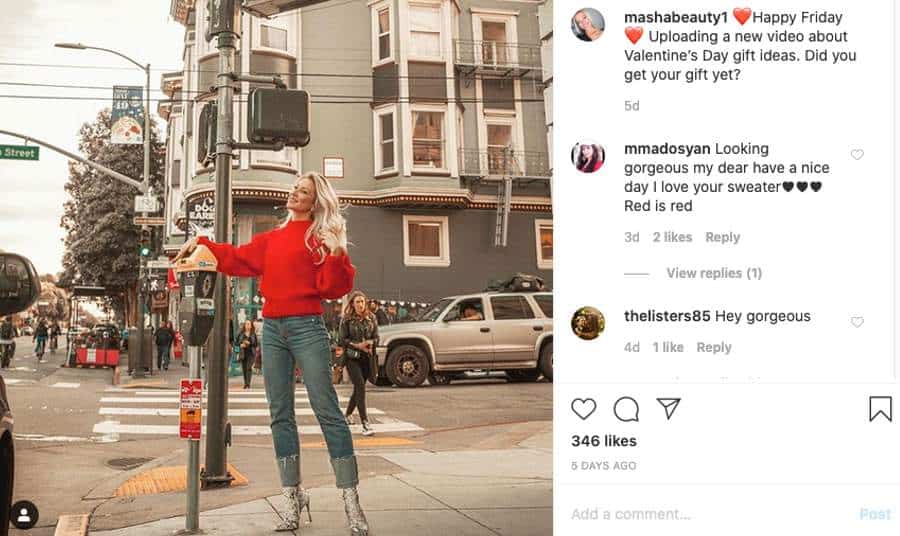 Based in California, Masha is a beauty model, fashion stylist, and YouTube influencer.
Well, let me just say that it won't take you long before you have heart and star eyes for Masha's posts.
Firstly, she's of Russian origin and yes she is absolutely charming. And her sophisticated style is gripping.
Seriously, I'm still trying to recover from her silver sequin suit. With those hot sexy black heels! OMG for days. And that's not an exaggeration. The comments to her sequin suit pics are lit up with "omg this suit". I don't think a girl realizes that they need a sequin suit till they see Masha in one. #sequinsuit.
City life, tourists, road trips, and hikes – Masha does it all in style.
Her striking style is unforgettable and you'll totally get hooked to her feed instantly. Classy sophisticated fashion inspo is what you'll get from her social media.
Masha's Instagram profile is well presented and aesthetically satisfying.
But she has more to offer. On her YouTube channel, she shares videos from gift ideas to popular product reviews like "Is Amazon Olaplex3 Fake?!".
---
Giota Moutafidou – @giotamoutafidou_makeupartist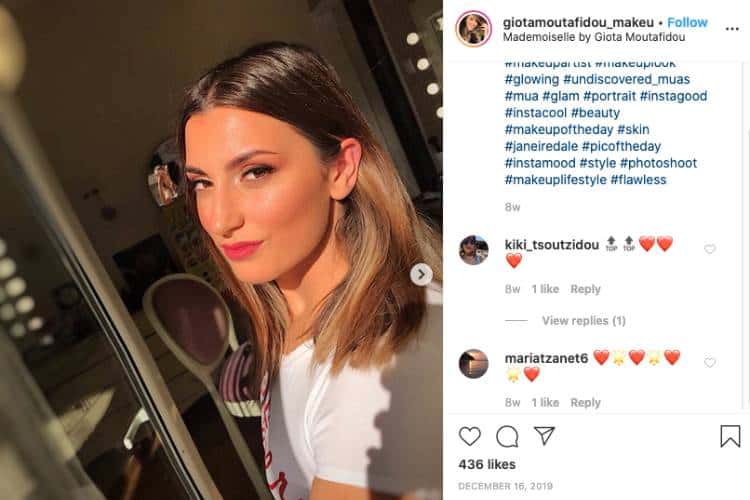 Giota Moutafidou is your professional makeup artist in Greece. She's also an owner of a beauty salon.
She glows her feed up all so beautifully with stunning makeup looks – from bridal makeup glam to stunning makeup creations. Usually, makeup profiles tend to go over the top. But not with Giota. She creates looks that are naturally beautiful to the eye.
Glowing skin, stunning eyebrows, and tasteful dramatic eyes. Giota skillfully unites beauty and makeup into one.
Her recreation of celebrity makeup looks is impressive – like how she recreated Kim Kardashian's MET Gala look. Wow.
"Amazing", "stunning" and "gorgeous" is how her followers are dazzled by her amazing makeup creations.
You'll find Giola promoting cosmetics, of course. She's an ideal influencer to collaborate with if you have a product that her makeup-loving audience will love.
---
Marijah Mosley – @marijaaah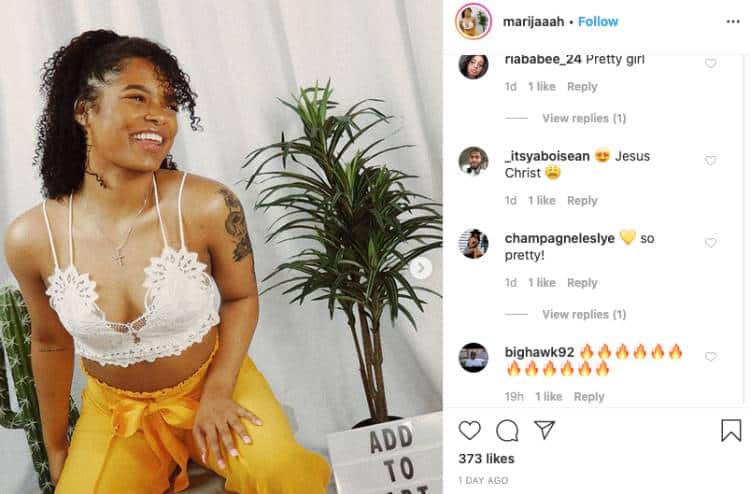 Marijah Mosley is a student, works in the military and she just started her own online boutique business. Wow, right?
She's a fun bright bubbly personality and you can't help but be fascinated by her.
"Everything is beautiful, but beautiful isn't everything" – don't you just love her already?
From on-trend fashion, loungewear, and casual wear to hot athletic wear – Marijah is where you'll get easy fashion inspo.
On her 8.6k subscriber YouTube channel, you'll fall in love with her influencer personality as she does beauty and fashion hauls. She has pleasant upbeat energy to her that you'll definitely want to stay connected to.
Go on then. If beauty and fashion influencers with smashing personalities are what you seek for 2023, then Marijah is your girl.