Think you can handle 2023's top jewelry brands looking to collaborate with inspiring influencers?
Beautiful Italian artisan gold-plated silver fashion jewelry. Engraved photo necklaces. Unique artistic designer jewelry. Jewelry-making supplies. Dainty personalized jewelry. Bling, bling, bling, and more bling.
Jewelry-loving influencers who can handle this much bling, are you ready to grab these brand collab opportunities?
These top jewelry brands are looking for influencers like you:
So are you ready to dazzle your followers and make your rewards sparkle?

Whether you're charmed by traditional Indian jewelry or you're a lover of bohemian fashion, Alluring Accessories will capture your heart with their mesmerizing collection of premium signature jewelry pieces. From enchanting elephant bangles, and stunning bride bangles, to vibrant lotus Meenakari Chandbali Jhumkas (earrings).
These exquisite pieces are eye-catching fashion treasures that will add an extraordinary touch to your outfit—jewelry you've got to share with your followers.
Influencer Program
Fashion influencers, Alluring Accessories would like to invite you to collaborate.
Influencer perks include:
Pay-per-post sponsorship
5% commission on sales
---

The Beaded Art Boutique will enchant you at first sight, and dazzle your outfit day or night. These truly unique vintage-designed handcrafted beaded jewelry pieces are nothing short of captivating. Sophisticated and timeless, each piece is one-of-a-kind—and a rare find. From the charming gorgeous green Cabochon set to dainty Hope earrings, discover unforgettable accessories and treasured gifts certainly worth sharing.
Influencer Program
The Beaded Art Boutique is looking for fun and engaging fashion and jewelry influencers with female audiences to collaborate with.
Influencer perks include:
Pay-per-post sponsorship
15% commission on sales
---

It's not every day that you come across a truly unique gift, but when you do, it's unforgettable and definitely worth sharing. A gift like a hand-turned wooden ring from Aviary Ring Co—engraved for a personalized touch.
These unique wooden rings come in charming colors and striking natural wood patterns—with designs like The Blackbird, The Kingfisher, The Rosefinch, The Hawk, The Raven, and so much more.
An original gift, yes. A gift that will create a lot of buzz on your social media—absolutely!
Influencer Program
Aviary Ring Co is looking for influencers to promote its collection of wooden rings.
Influencer perks include:
---

A piece of jewelry is always treasured. But a custom piece is treasured forever. So go on and give your loved one an unforgettable gift from Harny Jewels. Custom rings, pendants, earrings, and bracelets—from a beautiful pair of personalized rose gold plated earrings, and a heartwarming gold plated photo pendant, to charming name bangles.
These gifts are winners—and definitely sparkles worth sharing.
Influencer Program
Fashion, jewelry, and family influencers—Harny Jewels would love to collaborate.
Influencer perks include:
---

There's jewelry and then there's My Better Dreams: fashion jewelry of your dreams. From a dazzling multilayer star choker necklace, a brilliant blue foundation seashell pendant necklace, and a whimsical multilayer rose gold butterfly pendant necklace, to a mysterious star and crescent moon necklace.
These pieces certainly make the perfect fashion accessories for your favorite outfits—and of course, they'll sparkle your social media feed and charm your followers too.
Influencer Program
Fashion and jewelry influencers across the world with 10,000+ followers, My Better Dreams would love to collaborate with you.
Influencer perks include:
30% commission on sales
Two items of your choice
---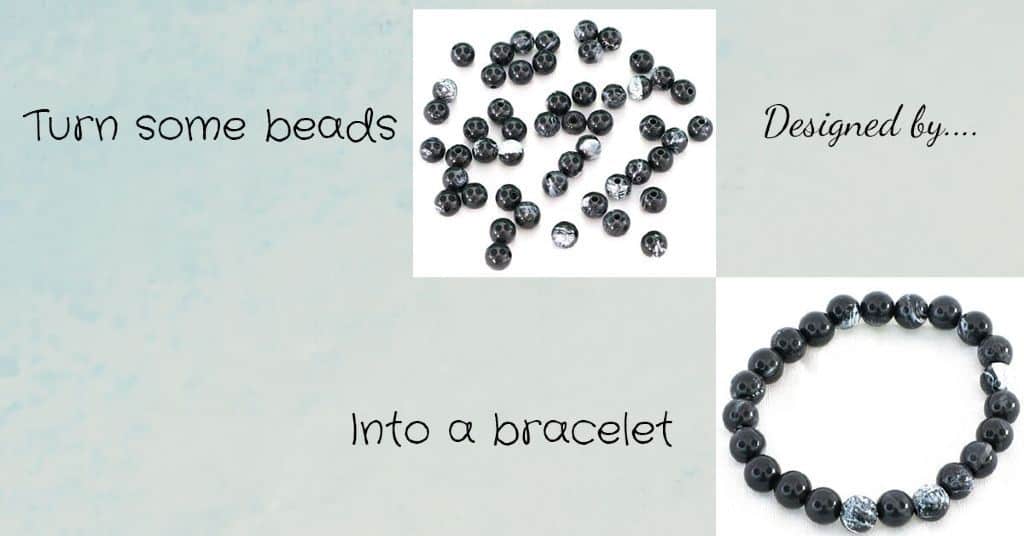 Designed By is looking for influencers willing to collaborate with the small brand and post pictures on IG and videos on TikTok featuring their bracelets or bracelet-making kits.
Criteria
Eligible Country: USA, Canada
Age Criteria: 16-27
Social Media Platforms: Instagram, TikTok
Minimum Number of Followers: 1000+
Preferred Gender: Female
The inspiration behind Designed By is a girl who loved making personalized bracelets. She decided to take this passion forward and turn it into a small business that's fast-growing and is offering opportunities to fashion influencers.
Not only do they sell customized bracelets, but they also have all the accessories needed to make one yourself. While they mainly work with female influencers, male influencers may also get approved.
Benefits
Influencer's who generate a certain number of sales for the brand can earn up to 30% commission.
---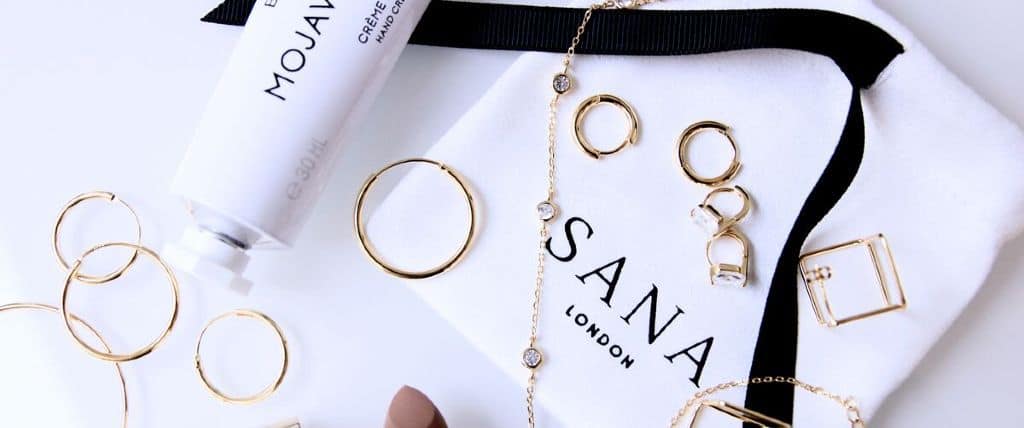 The Brand is looking for influencers who have a special interest in women's fashion and jewelry.
Criteria
Eligible Country: Worldwide
Age Criteria: 26+
Social Media Platform: Instagram
Minimum Number of Followers: 240,000+
Preferred Gender: Female
Launched by British designer Sana Ali in 2020, Sana London is fast gaining momentum and is a growing name in Europe with an international fan base.
Sana started the brand with the intention to preserve elegant and vintage jewelry designs from the 90s, while also adding a hint of modernity to them.
Sana London is actively used by celebrities such as supermodel Mia Kang and singers Bryana Salaz and Sam Bruno. It has been associated with some top influencers as well and working with them can boost your portfolio.
Benefits
Sana London is offering $100 per post to influencers signing up for its influencers program. The brand is a little tough to approve applications hence work on gaining followers before you apply.
---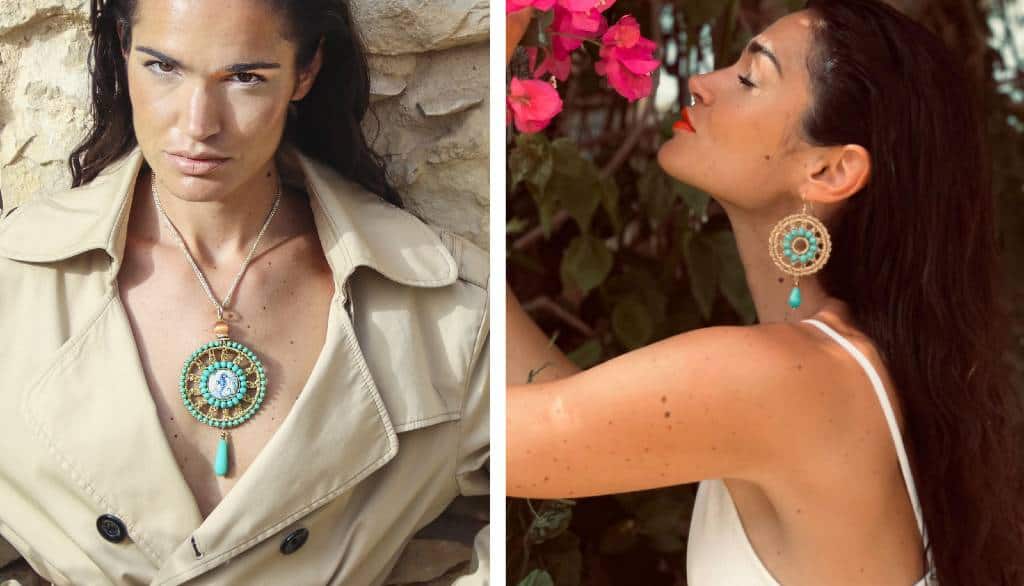 Exquisite. Elegant. And alluring. Each unique Italian artisan handmade piece by Seekelia will captivate you. From limited-edition beaded earrings, and crochet earrings, to stunning crochet and straw handbags—each one-of-a-kind item is beautifully designed with striking fine details that will catch your eye.
Inspired by the traditions, memories, and colors of Sicily, Italy, and handcrafted by talented Italian woman artisans—Seekelia was founded by Marina Monitto in 2018 during her brave battle against cancer. An inspiring brand with an inspiring story.
From uniquely attractive jewelry pieces to an inspiring background story—you can't help but fall in love with the beauty of Seekelia.
Influencer Program
Fashion, jewelry, and beauty influencers in the USA, Seekelia would love to collaborate.
Influencer perks include:
Pay-per-post sponsorship
20% commission on sales
---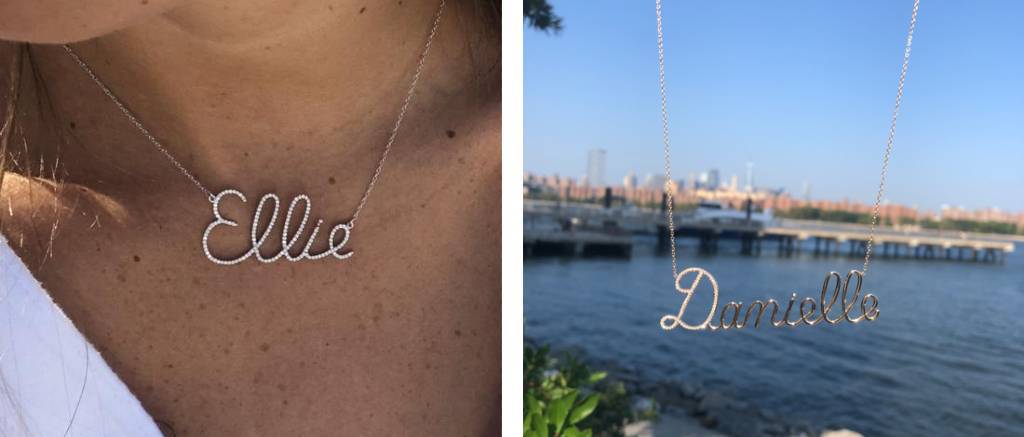 Diamonds are forever and these sparkly rocks also happen to be a girl's best friend. So for all the forevers and for all the sparkles, Ellie M Fine Jewelry has all the fine diamond pieces to twinkle the heart.
Created by Ellie Mendelsohn, a 3rd generation private jeweler in New York City, these exquisite diamond jewelry pieces are available in Wave, Spring Flower, Tennis, Infinity, and Bridal collections. Created around things dear to her heart, pieces in the Spring Flower collection were inspired by a necklace Ellie's dad made for her mom. And the Wave collection was inspired by her love for the ocean. Sentimental heartfelt treasures – couldn't imagine a more meaningful way to say it with a diamond.
Influencer Program
Women, fashion, and TV-related Instagram influencers with quality audiences – Ellie M Fine Jewelry is looking for you to collaborate with their brand.
If you qualify, then you'll receive a free piece to create your own images for promotion. There's also an opportunity to earn a commission on sales.
---
Stefano Patriarchi | Italy-based Jewelry Brand

My heart and soul have just been dazzled. Struck by the artisan gold plated silver fashion jewelry by Stefano Patriarchi. This is the effect of one of the largest jewelry collections Made in Italy—hand-drawn through a unique diamond dotting technique.
There's not a piece that isn't captivating. Every piece radiates an energetic charm – from the mystical Egyptian Collection, Romanesque Collection, and Sun Moon Collection, to the soulful Elephant Collection. Rings, bracelets, necklaces, earrings, and crosses.
Big golden fiery sun earrings and a striking golden elephant bangle – what more could you need to sparkle your heart?
Stefano Patriarchi jewelry is hypoallergenic and made with quality.
Stefano Patriarchi Influencer Program
Are you a tasteful fashionista with an influence? Would you also love to dazzle your social media with a spectacular Italian jewelry line?
Then Stefano Patriarchi is looking to collab with an influencer like you. The brand is looking to pay influencers a commission of 20% for each jewelry sale.
---
YAFEINI | Personalized Photo Engraved Jewelry

Personalized jewelry is a timeless treasure. At 32 years old, do you know what my most treasured piece of jewelry is? An old worn silver locket with my name on it and my parents' pictures on the inside. It was given to me when I was a little girl. I love it with all my heart. But the only problem is that the pictures have weathered over time.
However today, I've discovered something truly special at YAFEINI. You can have a personalized photo engraved necklace and you won't need to worry about pictures fading away. Just send these guys your photo and they'll engrave it onto the pendant. Once you see it, you'll be charmed away.
You can get a wide range of personalized jewelry from bar necklaces, bangles, and earrings to bracelets.
YAFEINI Influencer Program
YAFEINI is looking for YouTubers to collaborate with. Would you love to sparkle your channel with YAFEINI jewelry?
Influencers are rewarded with massive earnings of $100-$10,000. Your earnings are influenced by the number of subscribers as well as the quality of your videos.
Instagram, Facebook, and Pinterest influencers are also welcome to apply.
---
Silver Chamber | Jewelry Brand Specializing in Handcrafted Pieces

Every outfit and every personality will find a unique silver-crafted piece of jewelry from Silver Chamber. This handcrafted artistic designer jewelry brand is where you'll find it all. From minimalistic, modern, bohemian, glam, gothic, and diva to wedding and fashion jewelry collections.
Looking for that perfect mystical piece? Then try out the Valkyrie silver gemstones and peacock feathers necklace. It will certainly make anyone look twice.
Then there's the unisex oxidized silver choker for a classical bohemian charm.
Whether you need to glam up for a party with crystal pear drop earrings or your need to drop jaws with the extravagant silver necklace with glass rock crystals, Silver Chamber will have you all jeweled up.
Silver Chamber Influencer Program
Would you love to share Silver Chamber with your followers?
Then all the brand is looking for is to have you (the influencer) market their jewelry on your social media or create blog posts.
Influencers earn a commission of 10% on sales.
---
ICEY JEWELRY | This Brand Is All About The Bling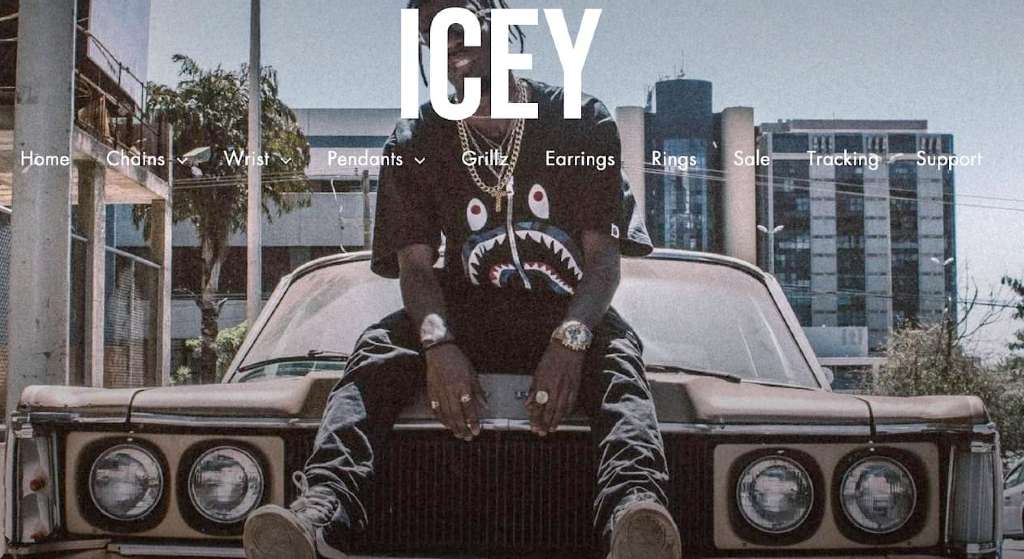 Warning. This post might cause you to suffer from too much bling. But that's ok for those that are all about blinging their life up to the max. If ever you needed more bling and you couldn't find it, then today is your lucky day. All you need to do is visit ICEY JEWELRY and you'll get all the bling you can handle. If not more. From the Fully Iced Out Stamp Ring to the Heavy Iced Out Cuban Link Chain, ICEY JEWELRY is where all the hip-hop style bling jewelry is at.
ICEY JEWELRY Influencer Program
Are you an influencer with a love for the hip-hop lifestyle?
Because ICEY JEWELRY is looking for influencers to promote its brand and products. Collab with them to start earning a 20% commission on sales you make.
---
Beebeecraft | This Brand Has The Best Jewelry-Making Supplies

There are lovers of jewelry. Then there are passionate creators of jewelry. If you'd love to get your creative craft going on, then Beebeecraft would love to get you supplied as you bring your jewelry to life. From rhinestone beads, and electroplate glass beads to Tibetan-style links – they have it all. Beebeecraft is a jewelry creator's heaven.
Beebeecraft Influencer Program
Would you love to get your hands on Beebeecraft supplies? Influencers get jewelry products for free; all you need to do is try and share your creations through photos and videos.
Bloggers only need a minimum of 100 subscribers to apply. YouTubers need a minimum of 1,000 subscribers and social media influencers are required to have a minimum of 500 followers to apply.
---
David Von | This Brand Won't Make You Wait for Your Custom Jewelry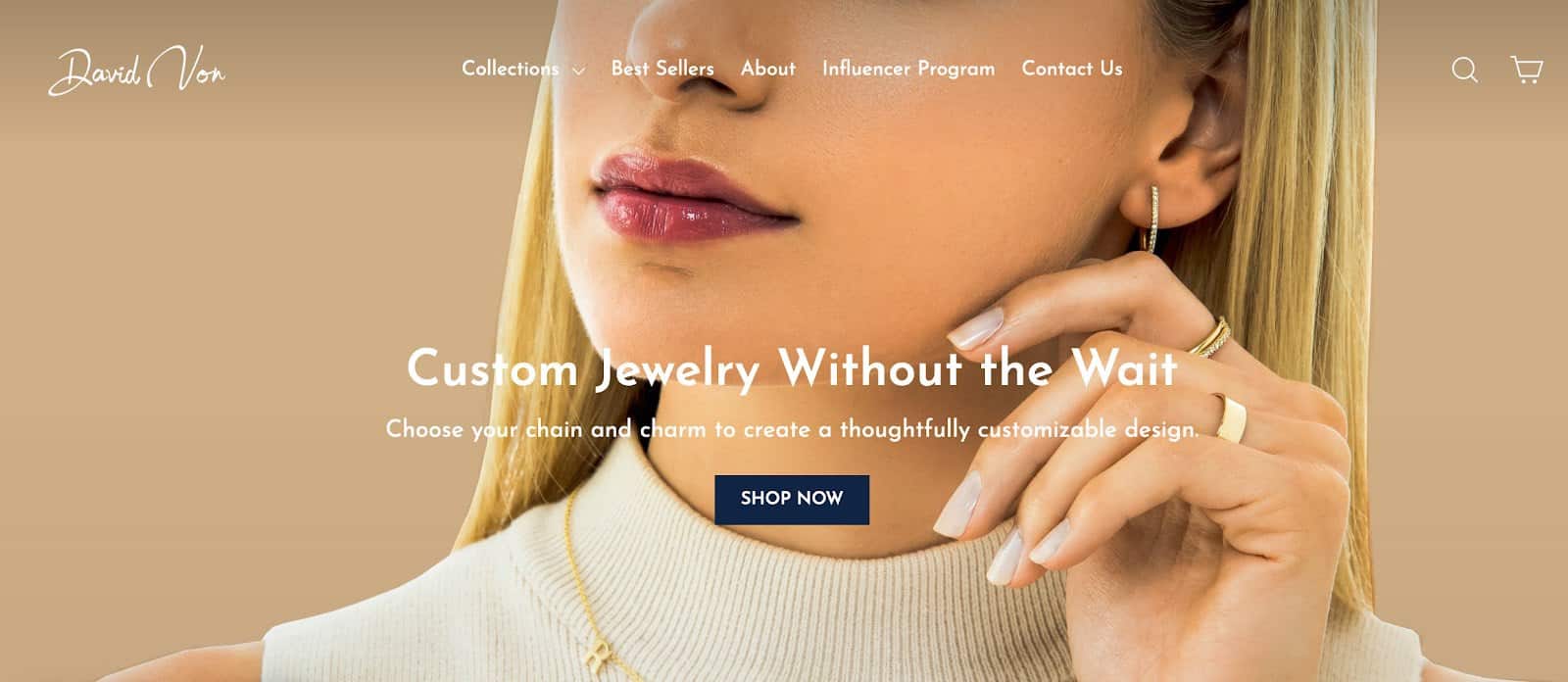 This one is for lovers of fine dainty custom jewelry. David Von will sparkle your jewelry-loving heart with diamond letter name necklaces, letter name bracelets, and even diamond letter earrings. Made from 14k gold and natural diamonds. Did I mention how dazzling the prices are too?
Well, David Von is all about making luxury jewelry accessible. And they certainly do so very well.
David Von Influencer Program
Are you an influencer with a love for David Von jewelry?
Then start spreading the love with your followers and earn a commission of 10% on sales. Influencers also get early access to the brand's latest jewelry collections and more.
---
All Wear Jewellery | Top Brand with Affordable Premium Jewelry
Guys, here with more bling. This time with All Wear Jewellery. Get affordable premium jewelry from the gold cage link chain, belcher patterned cut necklace to the Cuban curb bracelet. Then you've got to see their stunning pendants – guardian angels, crosses, hearts, and money bags.
All Wear Jewellery Influencer Program
Are you a Youtube, Instagram, or Facebook influencer?
Do you have 10,000+ followers?
Would you love to promote All Wear Jewellery? This jewelry brand collaboration offers influencers free products and also a chance to earn commissions on sales.
---