Another day, another brand feature. This time around we bring to you the top streetwear brands of 2023.
Dream chasers. Easy-going chilled vibes. Japanese anime streetwear. Flaming sensational colors. Luxury street culture. Badass hoodies. And illuminating reflective pants.
Here's where casual apparel comes alive. Inspo. Colors. Designs. Attitudes. Statements. And energetic experiences.
Fashion influencers, your inner streetwear passion with these brand collabs could light up your social media in 2023.
Here are the top streetwear brands that are looking to work with fashion influencers in 2023:
So are you ready to hit the streets?
Threads of Dreams — Streetwear for Dreamers

Are you a dream chaser? A go-getter? Someone that's passionate about creating and living up to the lifestyle of your dreams? Made by dreamers for dreamers, Threads of Dreams is your street-style apparel brand with a purpose. A purpose dedicated to helping you manifest the life you desire. "Exhale the hate" sweatshirts, "hustle and faith" and "rep your roots" tees in lovable font prints are the everyday style for all the dreamers.
Streetwear Brand Ambassador Program
Influencers of Threads of Dreams get their own 20% discount code to share with their followers. They also get invites to photo and video shoots, event appearance opportunities, social media features, and more.
As an influencer, you'll be required to create streetwear posts twice a month promoting the brand on your Instagram profile.
Also, speaking of Threads — have you checked out our latest guide on Instagram Threads?
---
Lay Low New York — Cool Streetwear Styles

There is no style other than streetwear that represents the coolness of easy-going chilled vibes. Lay Low New York is where the lay low streetwear style looks as cool on you as it feels. Where that hot gunmetal bomber jacket will keep you covered out on the streets, and where that "if you know, you know" yellow LLNY hoodie will keep you looking fresh and then the ocean tee will cool you straight outta chill. Tees in blacks, whites, and yellows that will make you feel good – whatever the mood.
Streetwear Brand Ambassador Program
Fashion influencers get their own custom 20% discount code to share and also earn a commission of 20% on sales. As a brand ambassador, you also access benefits such as a 40% discount off your streetwear purchases, featured opportunities, and weekly prizes.
So go ahead and spread the love for Lay Low New York on your Instagram profile.
---
Imouri — Original Anime Streetwear Brand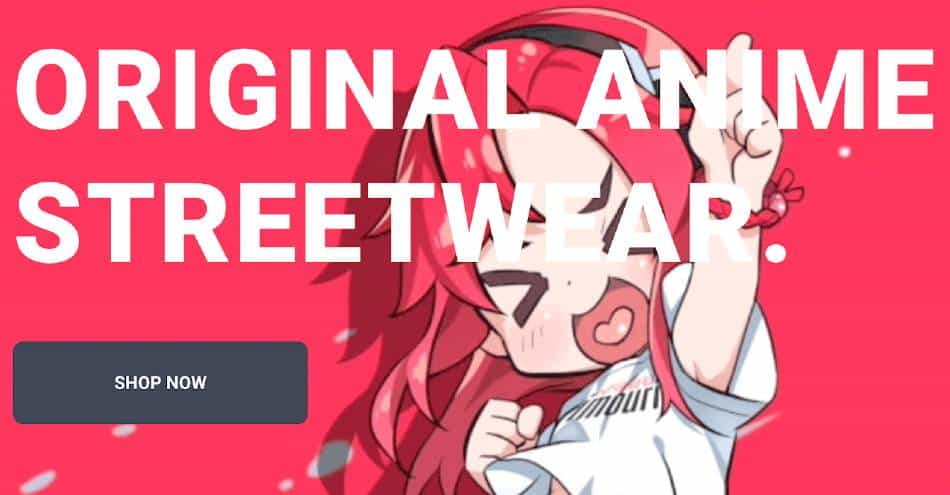 There are just some things in life that give you an extra twinkle in your heart. For Japanese anime lovers, that twinkle is Imouri. This original urban streetwear brand offers eye-catching collections of t-shirts, hats, hoodies, jackets, pants, sweatshirts, and accessories in Japanese anime designs. Inspired by the founder's own personal passion and style. You can't help but fall in love with t-shirts like the Imouri Chan graphic tee or the graffiti tee. Imouri actually might be the birth of your newfound Japanese anime streetwear love.
Streetwear Brand Ambassador Program
If you have an Instagram page and would love to spread the word about Imouri with lovers of Japanese anime, then this collab opportunity is for you.
As an influencer, you'll receive your own exclusive discount to shop. You'll also get your own coupon code to share with your followers, get featured on social media platforms, and more.
---
MVRSH — Funky Streetwear Brand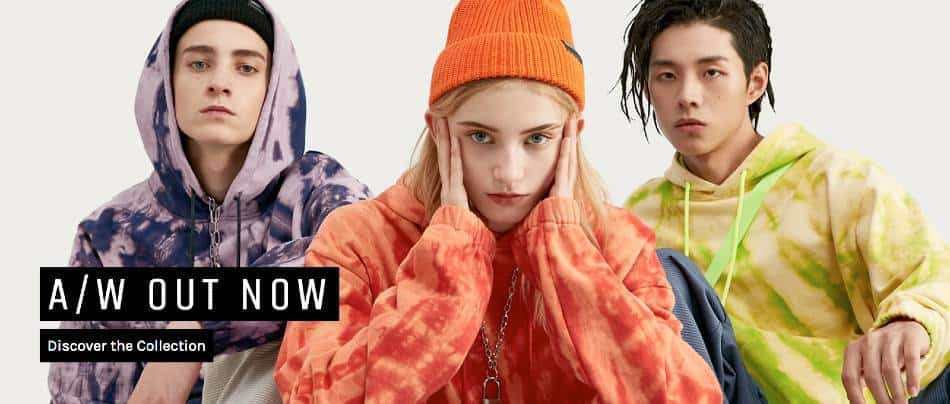 MVRSH is the brand where funky designs and flaming sensational colors come alive in streetwear. Here's where you can imagine the wonderful vibrant worlds of graffiti and the energetic lifestyle of skateboarding. And maybe even a thrilling gang of parkour enthusiasts. This is everything you feel when you see the Flame, Tek-Tek, Reaction, and popping Washed hoodies and tees.
So much street-style energy waiting for you to drop on your social media.
Streetwear Brand Ambassador Program
All you need to be is a streetwear enthusiast to make this top brand collab opportunity yours.
Purchase your first merch to promote and receive a discount code to share with your followers. Influencers are rewarded with discounts, free merch, or cash.
---
DOPE — Luxury Streetwear Designs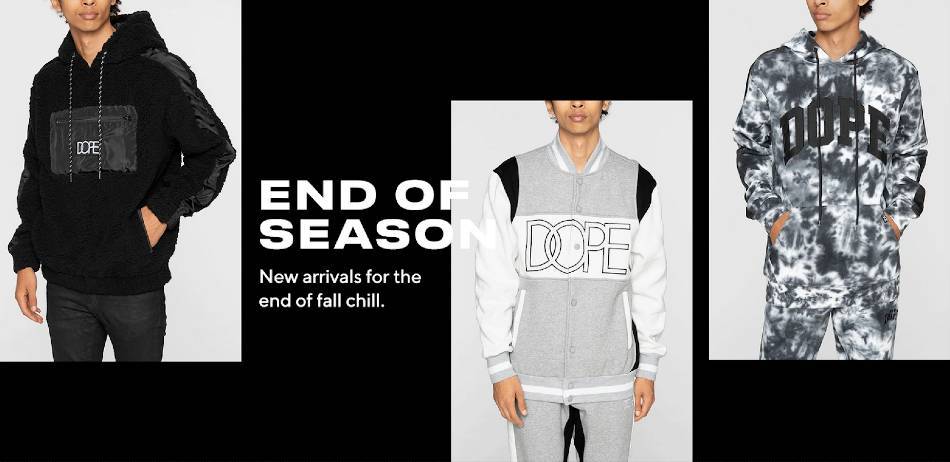 Of luxury lifestyle and street culture. Pretty DOPE, right? Well, you'll agree when you check out this hot collection of LA-designed streetwear clothing. From the must-have "dope never dies" hoodie, the everyday Clubhouse jacket, and track pants, to the super raving logo hoodies in the brightest pink and brightest yellow you could ever see on the streets. Oh and I'm sure the varsity camo tracksuit will be a buzzing trend hit and so will the black and white dye hoodies and pants.
Streetwear Brand Ambassador Program
Do you have a passion for the streetwear lifestyle? Promote DOPE with your street crew using your own 10% discount code and you'll earn a 10% commission on sales made.
Other influencer perks include access to new merch, special discounts, and more.
---
Thicker Than Water Streetwear — Badass Street Apparel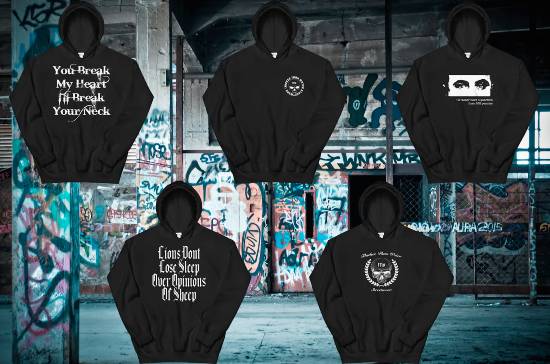 "You break my heart, I'll break your neck". Thicker Than Water Streetwear needs no further introduction than this. Sometimes the street lifestyle requires the badass in you. Badass like "lions don't lose sleep over opinions of sheep" and "I'd rather have 4 quarters than 100 pennies" – outspoken statements in skull prints and all. Feel the vibe? Get all these designs in black sweatshirts and tees from Thicker Than Water Streetwear.
Streetwear Brand Ambassador Program
Do you have the badass to rep this top-quality streetwear brand? Receive merch, create content and share online. Influencers are required to participate in promos and giveaways, provide product feedback, and spread the word with all their soul.
---
URKOOL — Streetwear Brand with a Difference

Your streetwear wardrobe isn't complete without URKOOL. You'll understand when you check out their sleek hot black military pants, their digital camo pants, or their jackets. Here's where men's streetwear gets pretty cool. Once you see their reflective pants then there's no turning back. Why would you when you can beam on the night streets with these illuminating pants? Something you want to experience at least once in your street lifestyle.
Streetwear Brand Ambassador Program
Get a personal coupon code to share with your followers when you join this streetwear brand's influencer program. Sales will earn you a 10% commission which can be redeemed through merch or cash. Sweet!